Discussion Starter
·
#1
·
Me and my brother been working on this for a couple of months. Been super busy and haven't really had a chance to do the write up. Anyways, it started out as a 1980 Honda CB750 dohc. Pretty ugly I gotta say.
Build Plans:
-823cc kit with CB900 cams, port and polish, jets and exhaust
-CBR1000RR front end with all the bells and whistles
-CBR1000RR rear mono shock
-CBR600F2 rear wheel with hydraulic disk brake
-Dime City rear sets
-Carbon Fiber tank and tail
-Pearl Blue Frame with Metallic Silver Tank and Tail
-Black Motor with Polished Covers and Fins
...And here we go
Started off with this hideous mess.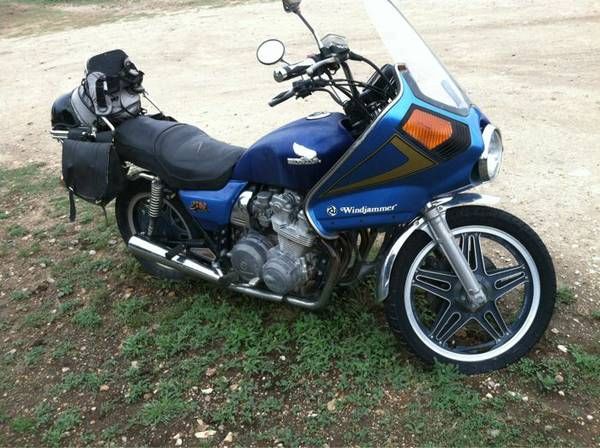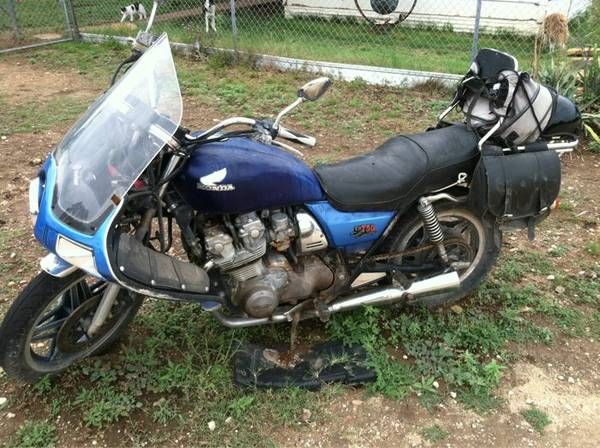 Looking better already.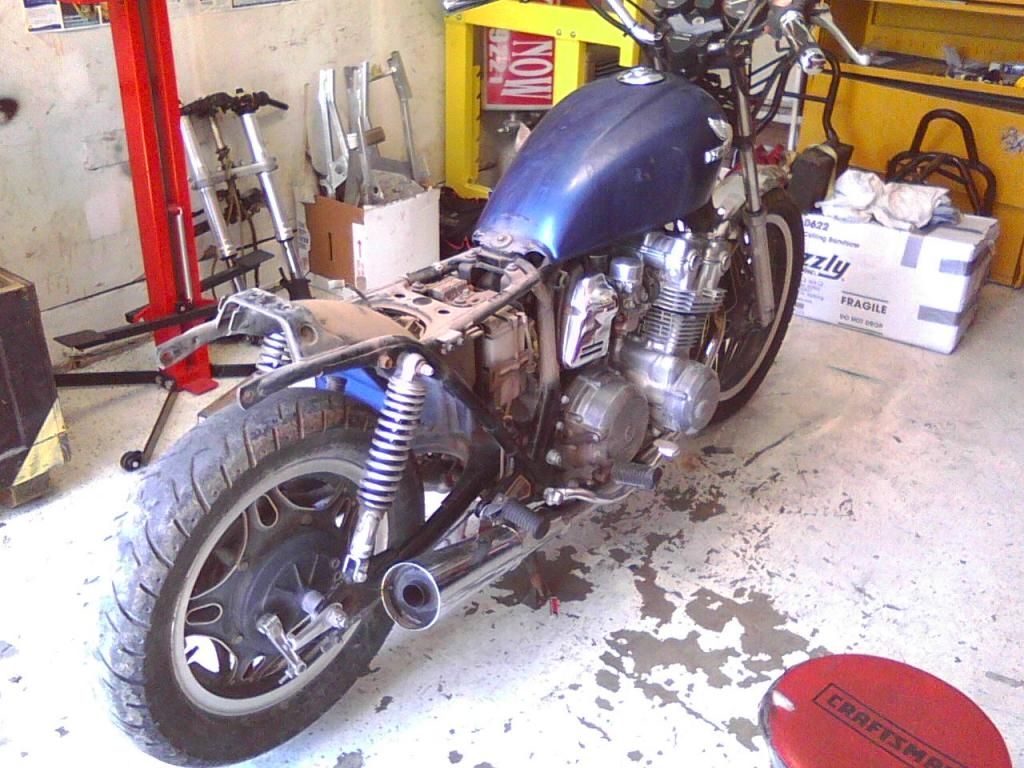 And here it is at the end of day one.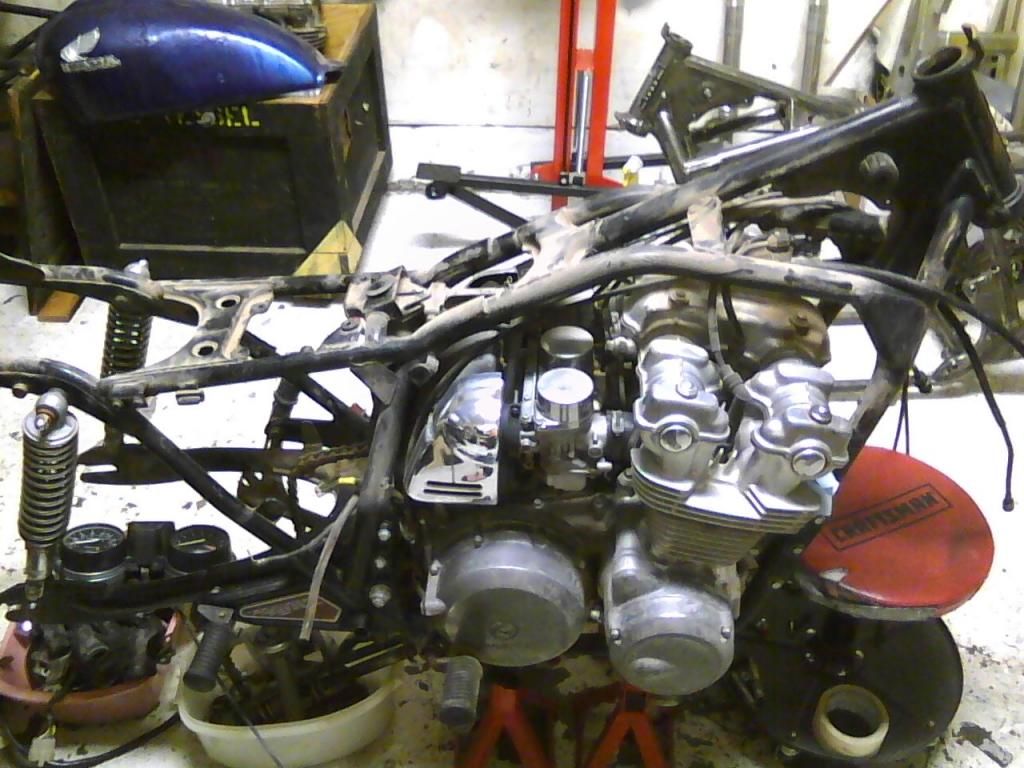 Next I removed all the engine covers and stripped off all the oxidization and filth then sent them to my bro's to be polished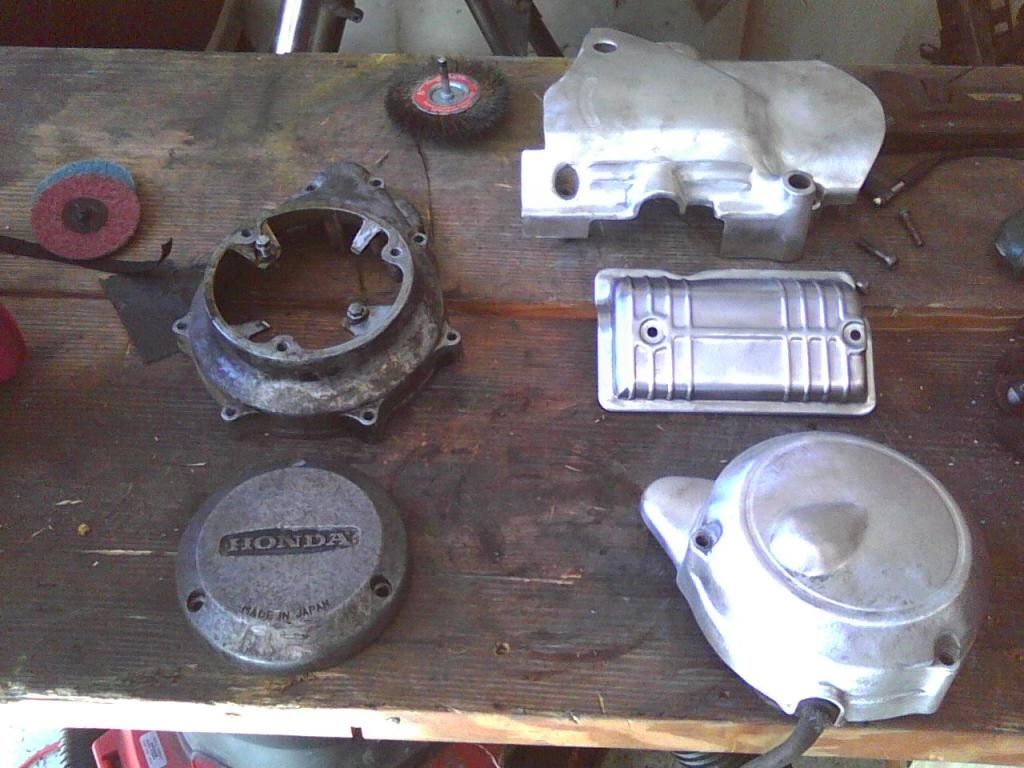 He's got one down.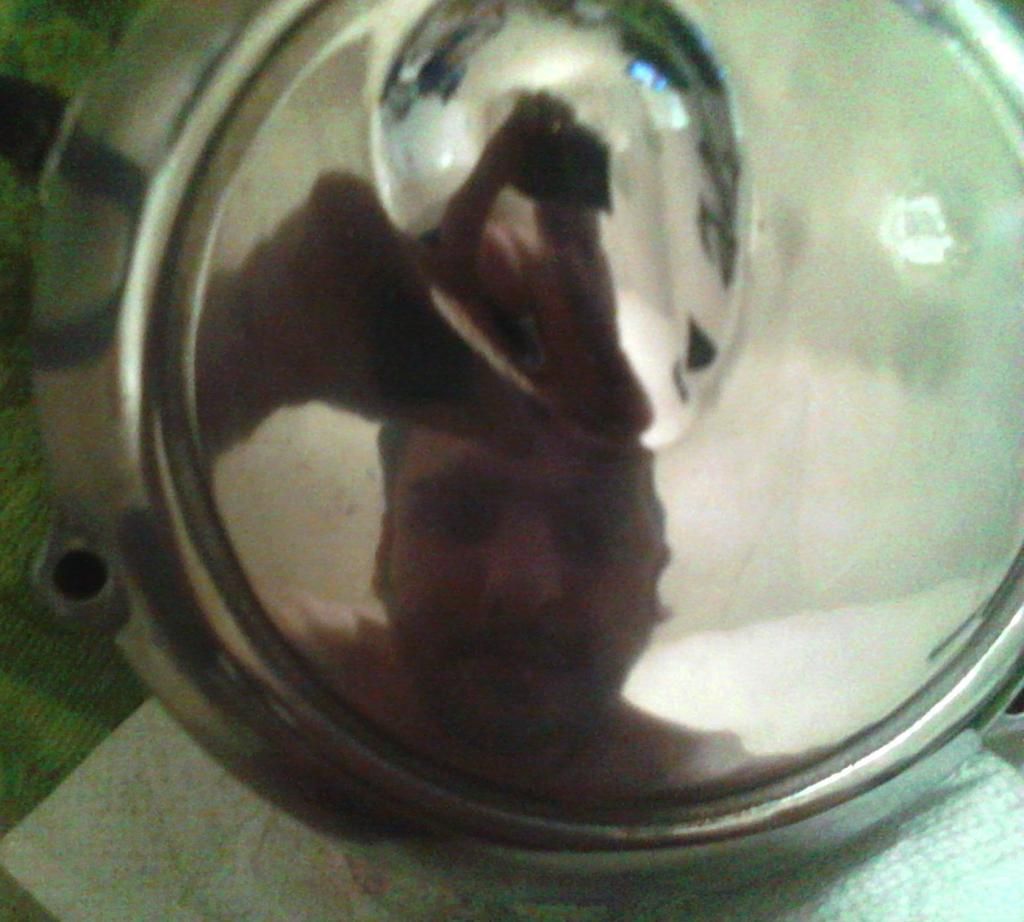 I had the rear sets all mocked up...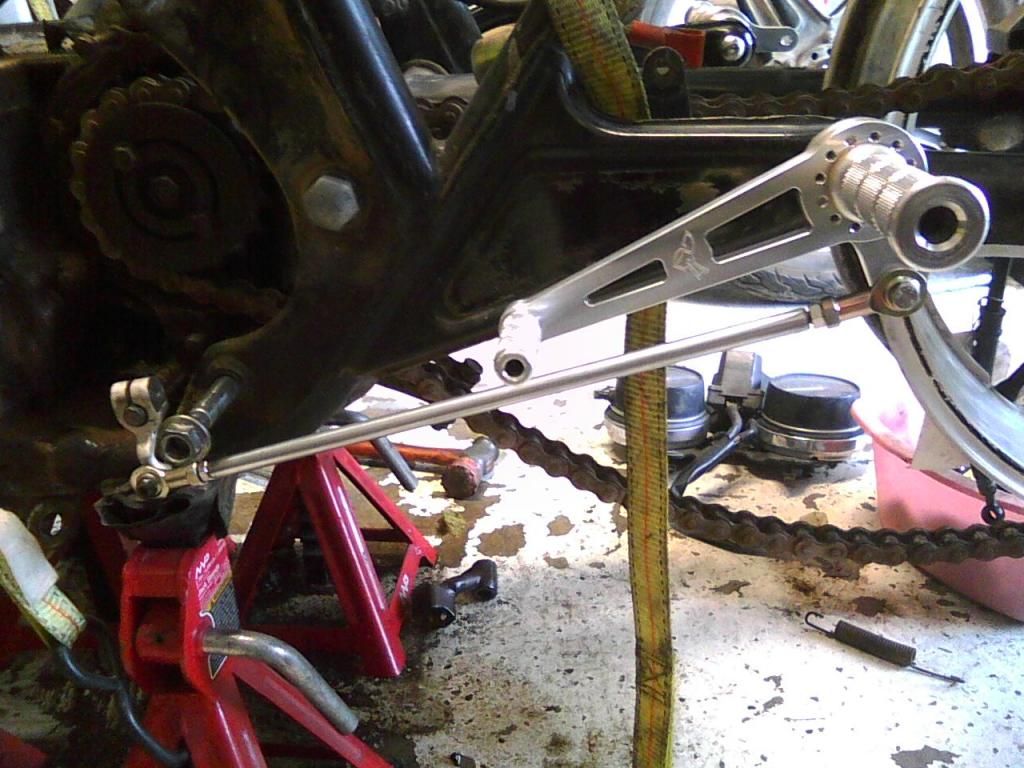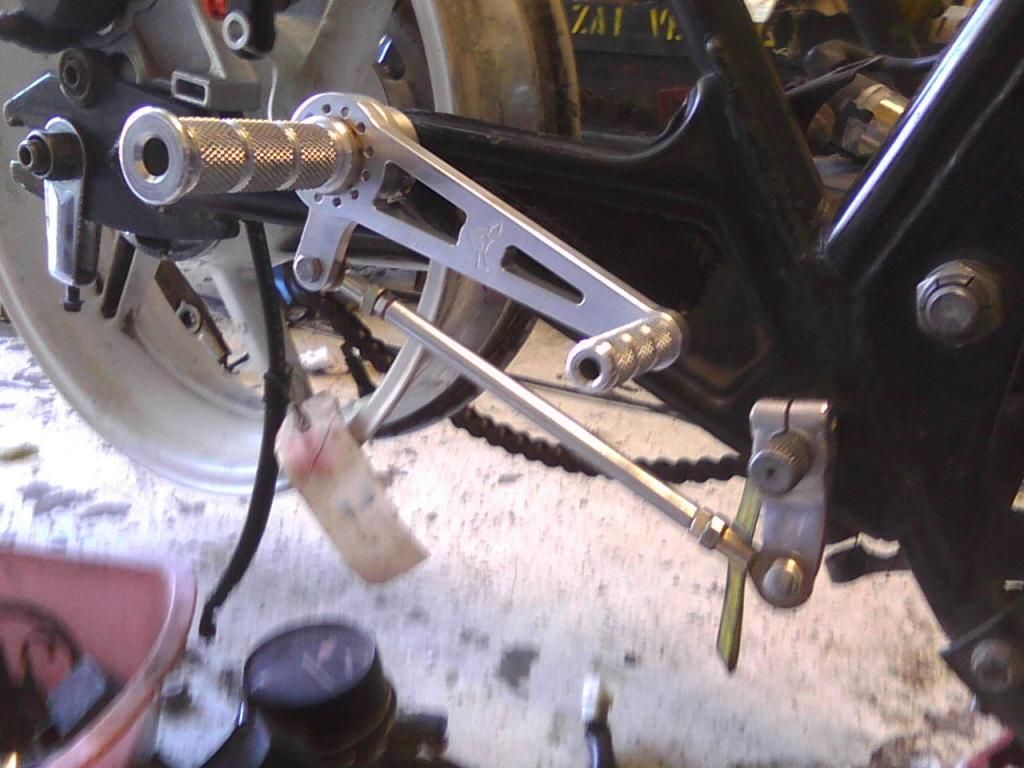 ...but my bro, who is the lead on this build, didn't really like the look of using the stock rear peg brackets to mount the rear sets so they gotta go and make way for some redesigned shorter ones.
On to the front end for now.
It took some work but the CBR1000RR front end is on there and ready for action.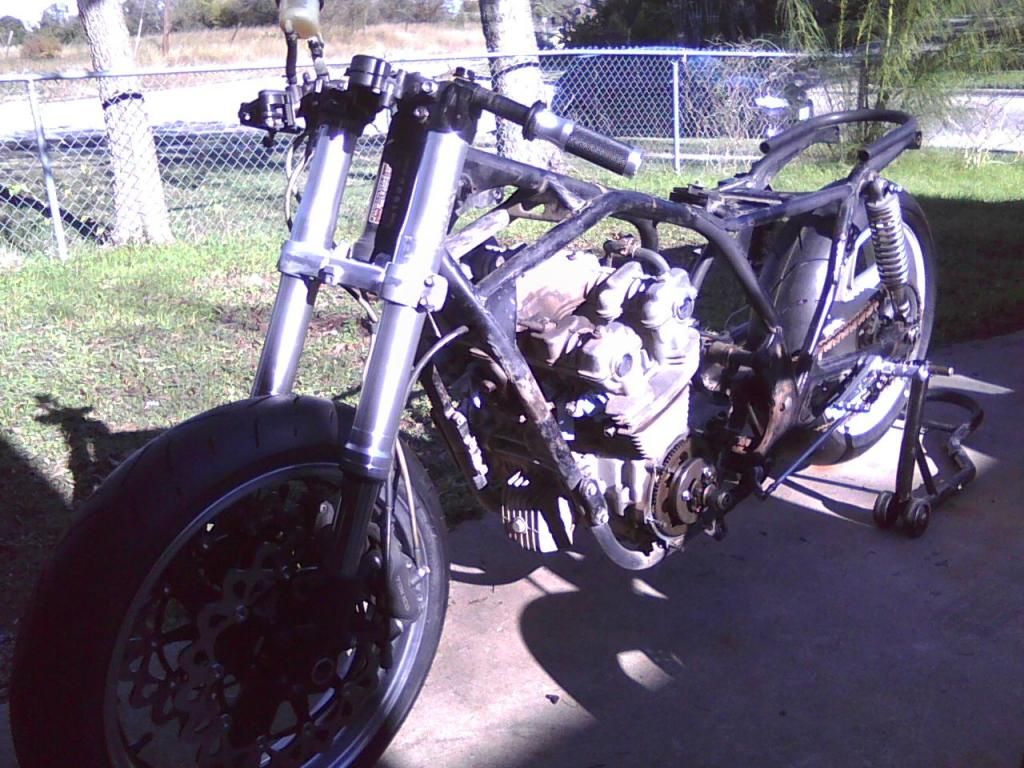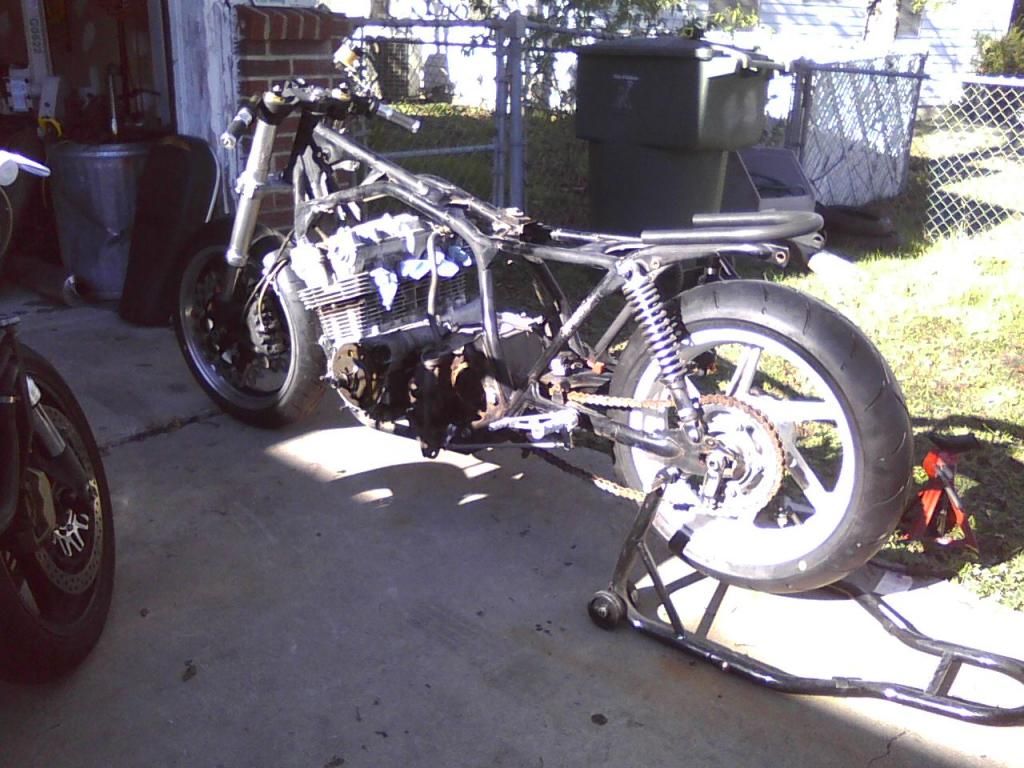 Looks so much better with some nice meaty inverted forks rather than the ancient tooth picks that were on there.:rock:
Moving on to the rearend.
Tail chopped in favor of a Dime City hoop. Threw in a CBR600 shock I had laying around to give an idea of how it'll all fit together and roughly mocked up the F2 rear wheel.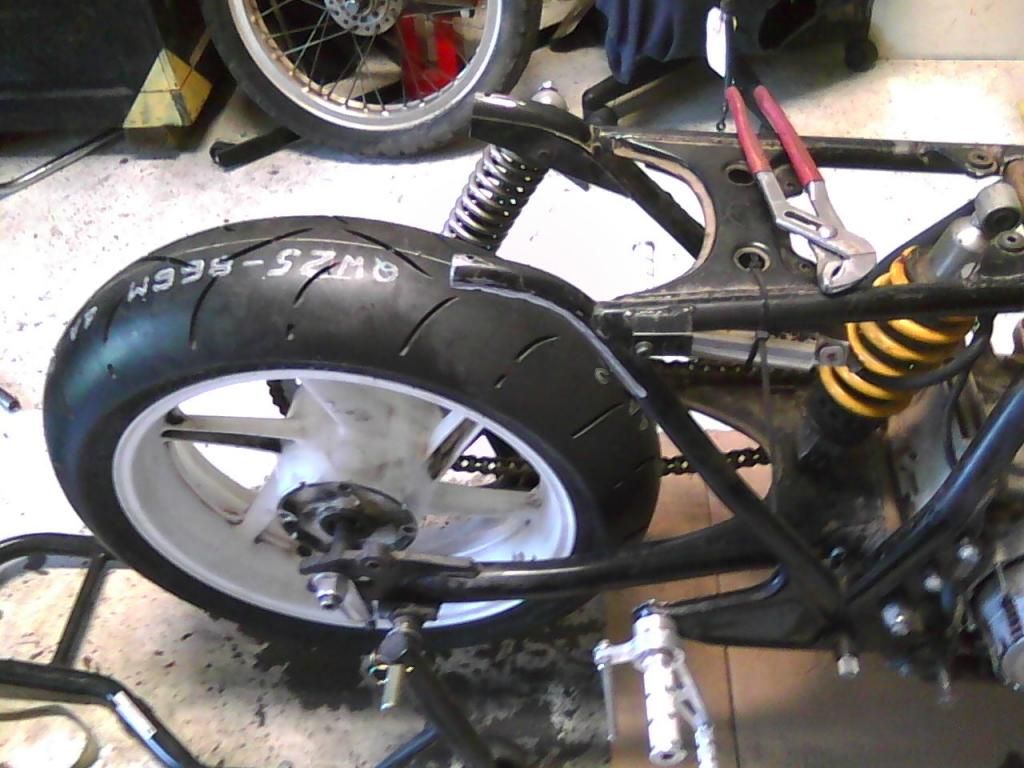 The new Dime City hoop all welded and ground smooth.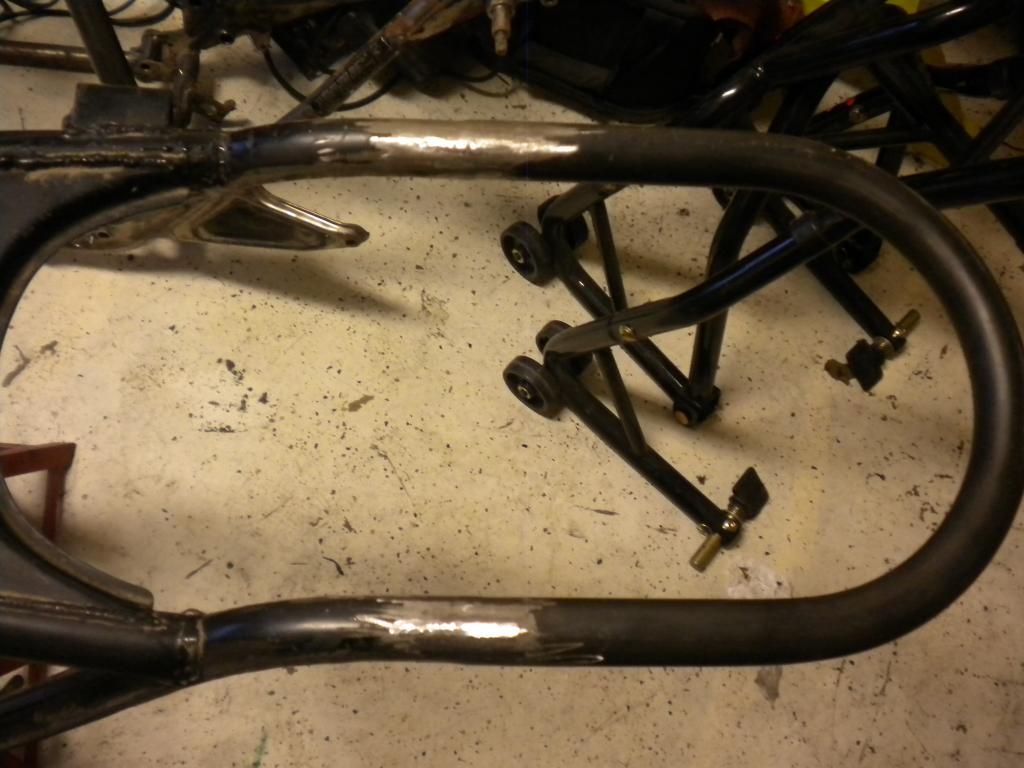 Next we yanked the 200 pound lump to be worked over by my brother while I work on cleaning off all the useless tabs on the frame.
More to come...