Discussion Starter
·
#1
·
Well...after coming to the conclusion that the CBR 600 would take too much time to get in safe riding order (read: the GF wanted something to actually ride this season), and after a few nights of her pouring over Craigslist ads, we found a pretty sweet little deal on this: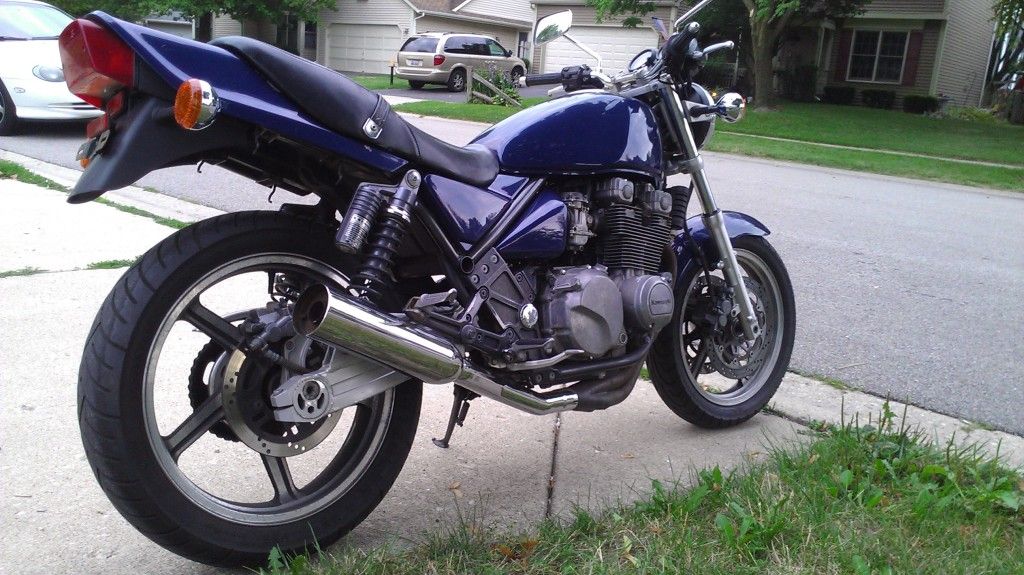 A 1990 Kawasaki ZR550. It's everything a first bike should be. Big enough to grow into, small enough to not punish you for every tiny mistake you're bound to make, clean enough to make a solid project out of, but not clean enough to make you cry when it gets a bit scuffed.
Plans:
New headlight
Open up the front sprocket cover
Clean and paint the headers
Shorten front fender
Eliminate rear fender
Aluminium diamond plate undertray
LED brake lights (courtesy of Poopie)
Possible (more likely than not) front end swap, or at least a full rebuild
Clean and paint frame, tank, tail...and everything else
The little things get done whenever we have a minute, and the bigger stuff will wait until winter.
...Let's kick this pig!!!