Discussion Starter
·
#1
·
Cooke's C̶R̶F̶4̶5̶0̶R̶ ̶2̶0̶0̶3̶ CRF450X 2007 (actually it might be 2008) Dirty Bike
As some of you may know I picked up a little Honda recently so I could go riding with friends on weekends....... I know what you were thinking:
But no, think dirtier than that:
So last night I finally got a chance to have a small look over it. I got it for pretty cheap so wasn't expecting show-room quality or anything, I saw some of this when I was buying but was still happy to pay what I won the ebay auction for. Here's some of the finer points:
Starting at the front, I noticed there was hardly any pad material left on the pads: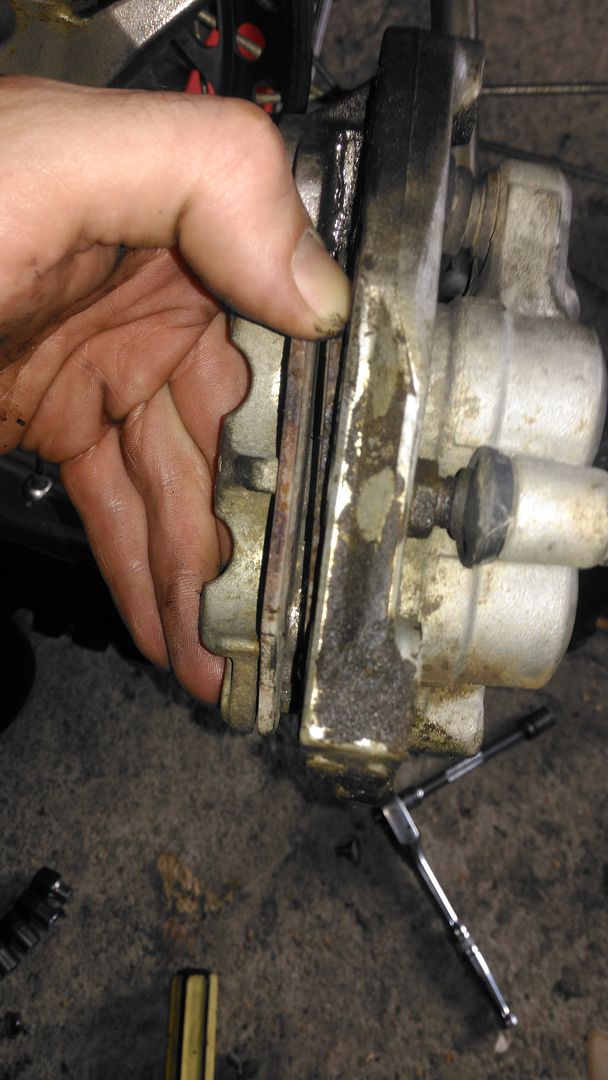 The rear pads are ok actually. There are bolts missing from the fork guards:
I found out why.... no threads... So i'll be heli-coiling them.
There's quite a few missing bolts around actually:
Quite a few jerry-rigged and elec-taped parts:
Some PO was ham-fisted as fook it seems: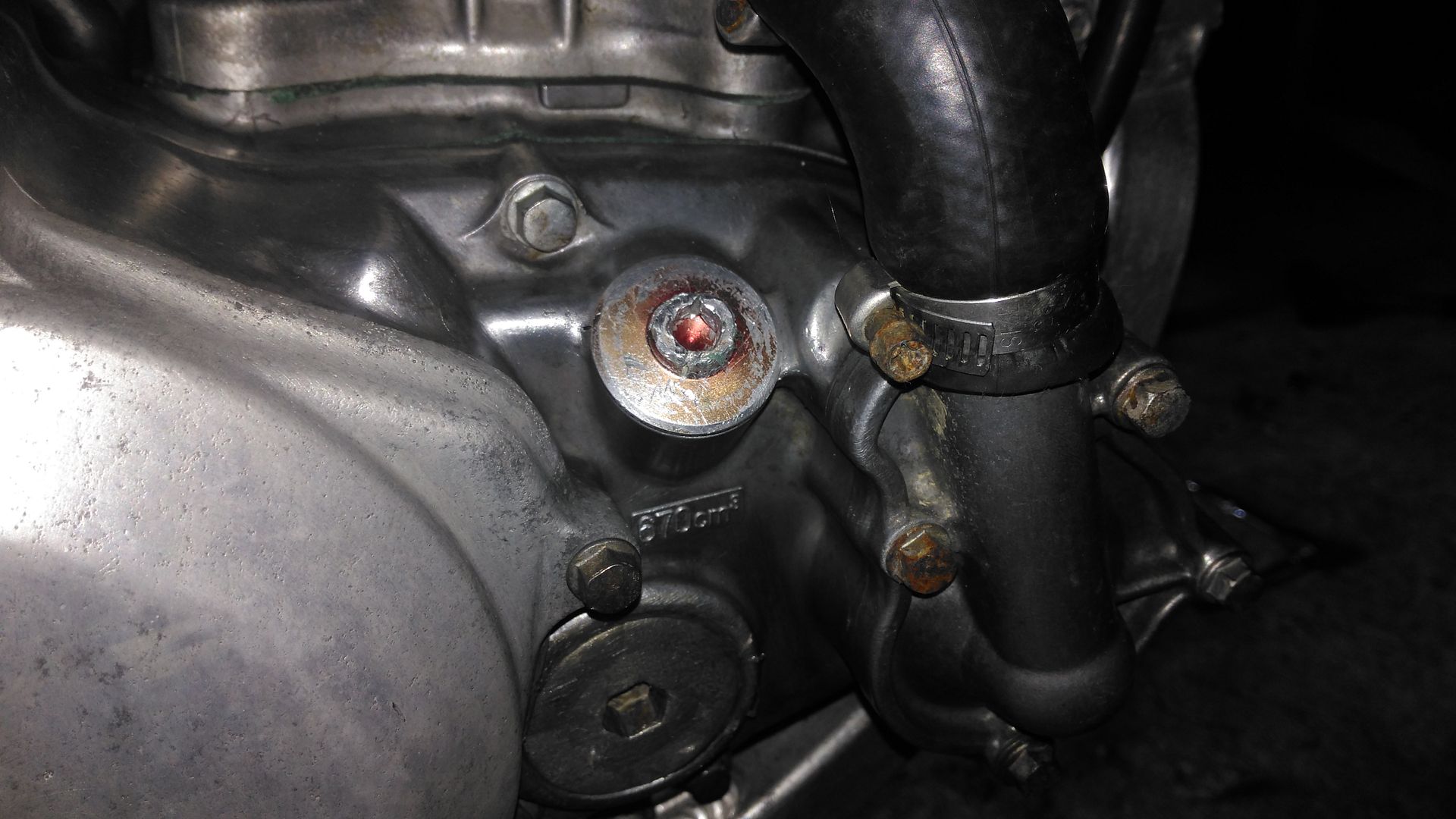 It could do with a new chain set:
The muffler cap is held on my an assortment of screws:
And I have no idea what is going on with this link-pipe connector:
Speaking of assortment of screws, this is what is holding on the rear plastics:
12mm, 10mm, cross-head, allen key. :nuts:
Pick-and-mix bolts seems to be the MO of the PO, it's everywhere:
So there will be some standardising going on with stainless allen head bolts in the coming weeks.
It does have solid gold foot pegs though:
Might have to strip them. And undo this chav-tasticness:
Air filter has seen better days:
The fork seals were leaking like a MF when I picked it up, I suspect that's because someone hadn't been air-bleeding them. And this might be why:
So I managed to get them out and added some easy bleeders:
There are some nice parts on the bike, I suspect at one time it was actually quite well loved:
I'll try to make her feel pretty again. Welcome home little moto, you'll be safe here.
So, yeah, a fair bit of work to do. Everything works as it is.... I just want it to look a bit better.