Discussion Starter
·
#1
·
So
i'm mostly there with the VTR fighter
so my attention has turned back to my much abused daily ride a Ducati 750ss ie. It looks a bit like this: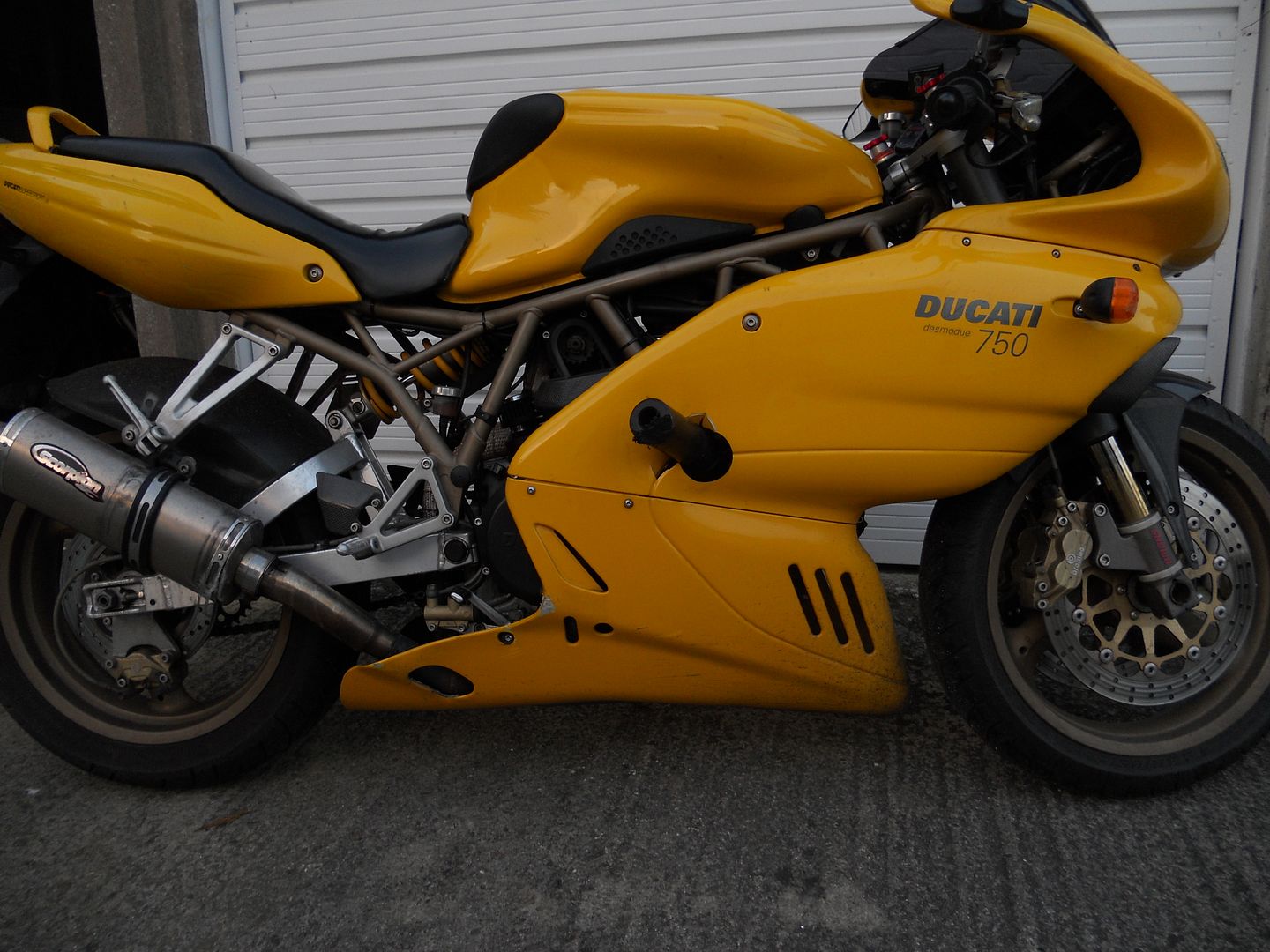 Or like this depending on whether i have crashed / got engine problems / wiring problems recently:
It's got some upgrades already like 996 forks, alu swingarm, carbon bits, power commander, if you want to read some of that in my old old thread, it's here:
http://www.customfighters.com/forums/showthread.php?t=48421
So, it's time for it to get a re-fresh..... and a big part of that turned up just a minute ago:
As you can see a little scruffy but apparenty running 900cc engine, with dry clutch and an extra gear over my 750 unit. Cleaning that up and getting stuck headers off will take a little work but i think i can make it pretty again. Needs new clutch plates too obvs.
I'm calling this "down the rabbit hole" because i really don't know where this is going to go. With the VTR i had a plan fully formed from day 1. Here i'm just going to work with what i've got and feel it out. Parts bought on the cheap may be added as they come in. Don't know if i will be keeping the fairing or going cafe. The problem is high bars and naked = basically a Monster and far from special, and SS cafes are getting pretty ubiquitous these days....
Edit Jan 2016. Screw that noise. Will hopefully be following the route of "Because racebike"




/EndEdit
Some things that might / will be going on are tucked away in my garage / under the desk at work:
Tasty 5 spokers:
Panigale forks:
Brembo Radials:
I have a 900 ecu and a stash of other parts in the corner of the garage (actually bigger now)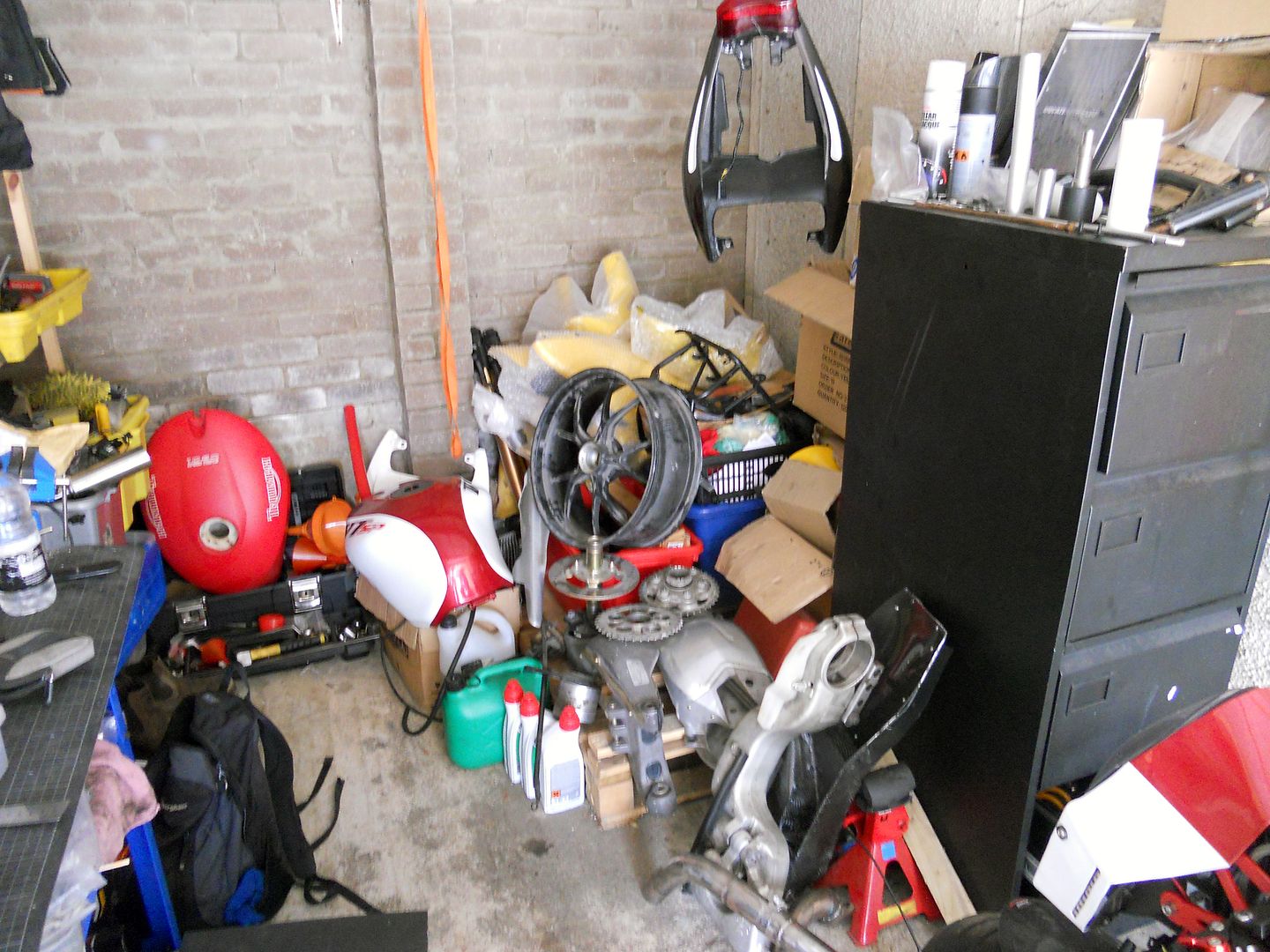 No, i don't think those SSSAs will be going on, i like the Alu swinger too much, sorry!
So, hopefully should make a trick little bike by the end, let's see where it ends up!