Discussion Starter
·
#1
·
I've been a bit quiet recently, i had meant to join in the Build-off this year with this bike, but really don't think i'll even have got started on this build by the half-way point. So I thought I would make a regular thread for the it and start detailing some of the parts gathering I've got going on. So, I picked up a spare frame for a 1000DS Multistrada about a month ago, with the plan to build a bike out of a lot of the "spares" I have left over from my 750SSie build (
http://www.customfighters.com/forums/showthread.php?t=106962&page=58
). Then I bought a mint condish 900SSie for a steal about 2 weeks ago: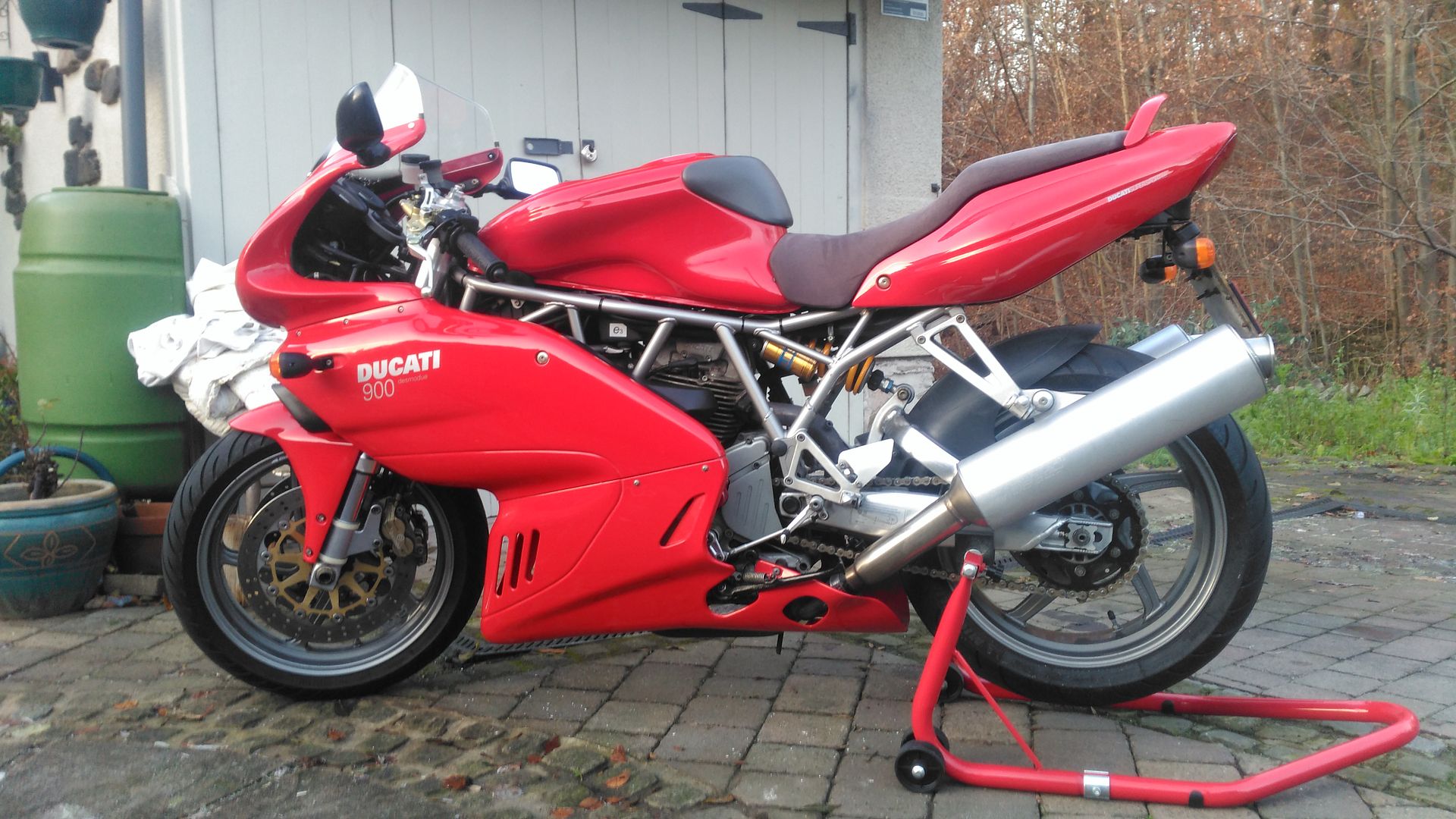 It's pretty much the bike I've been trying to build for the last couple of years. So in fact, the 750 is going back to mostly stock and being sold. Which is sad..... but it means a lot of the trick parts can be used for this build! :thumbsup:
So it's this frame: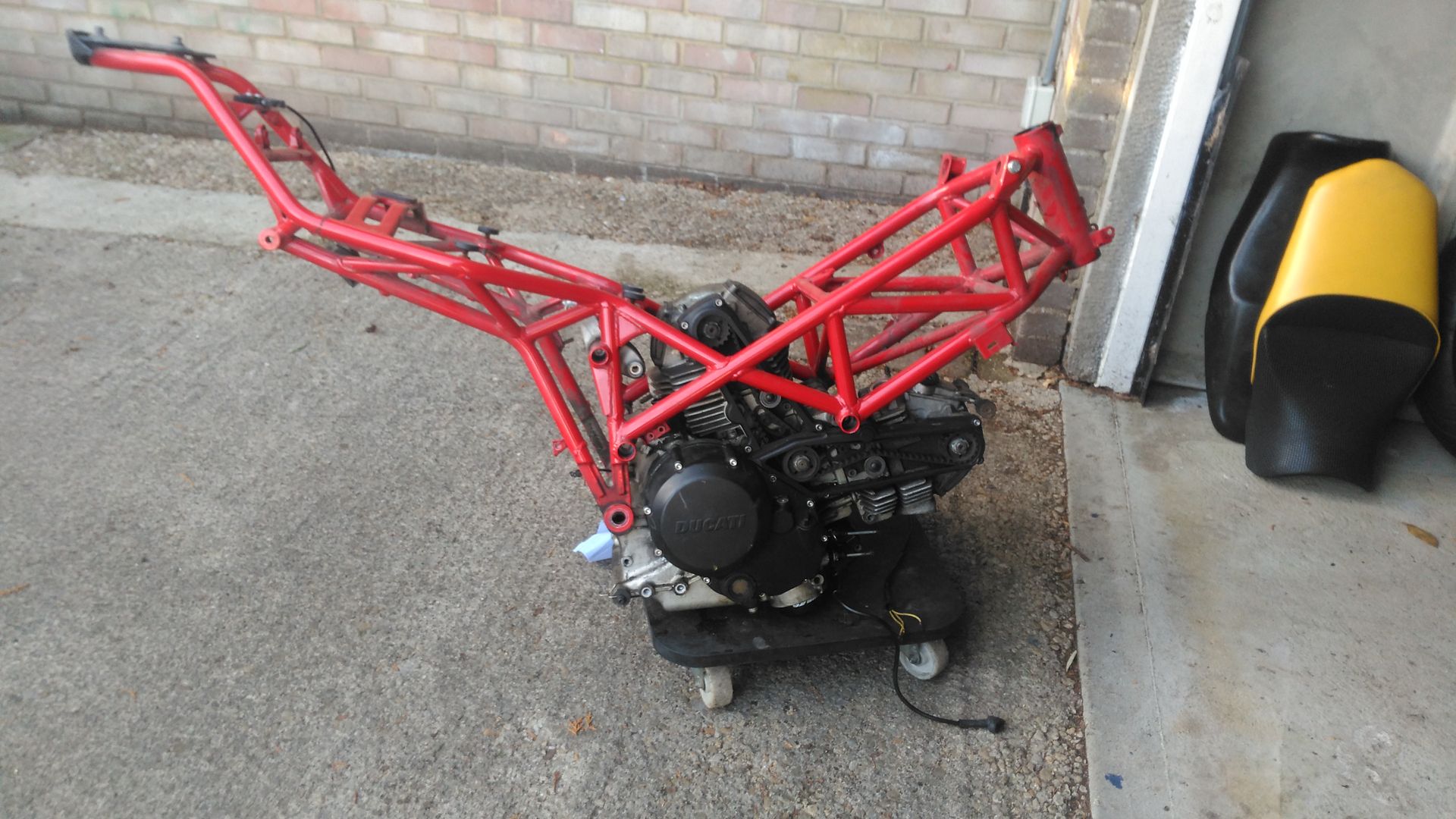 but instead of the 750 wet-clutch engine you see there, i'll be using this 900 monster lump:
With that alu swinger, 5 spoke marchi's front and rear.
Hopefully a lot of these shiny bits: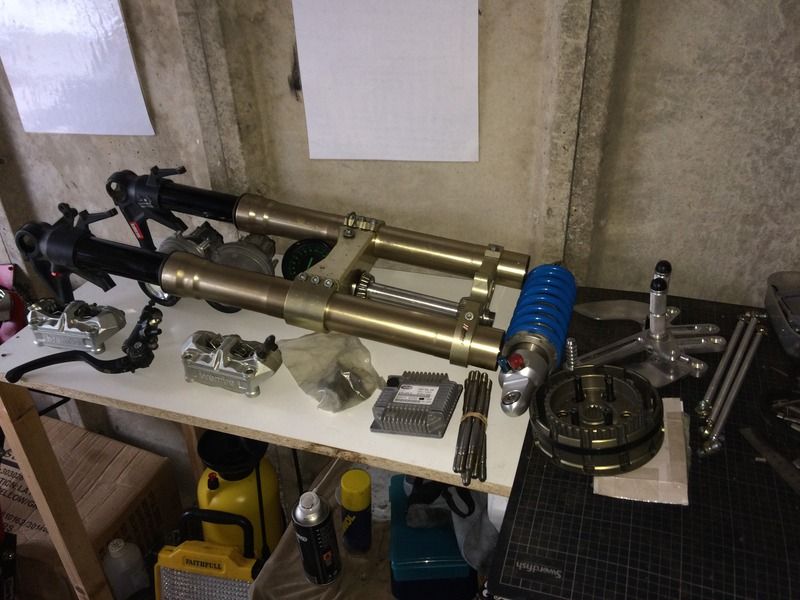 I'll be making new or modifying the stainless exhaust system I started for the ss: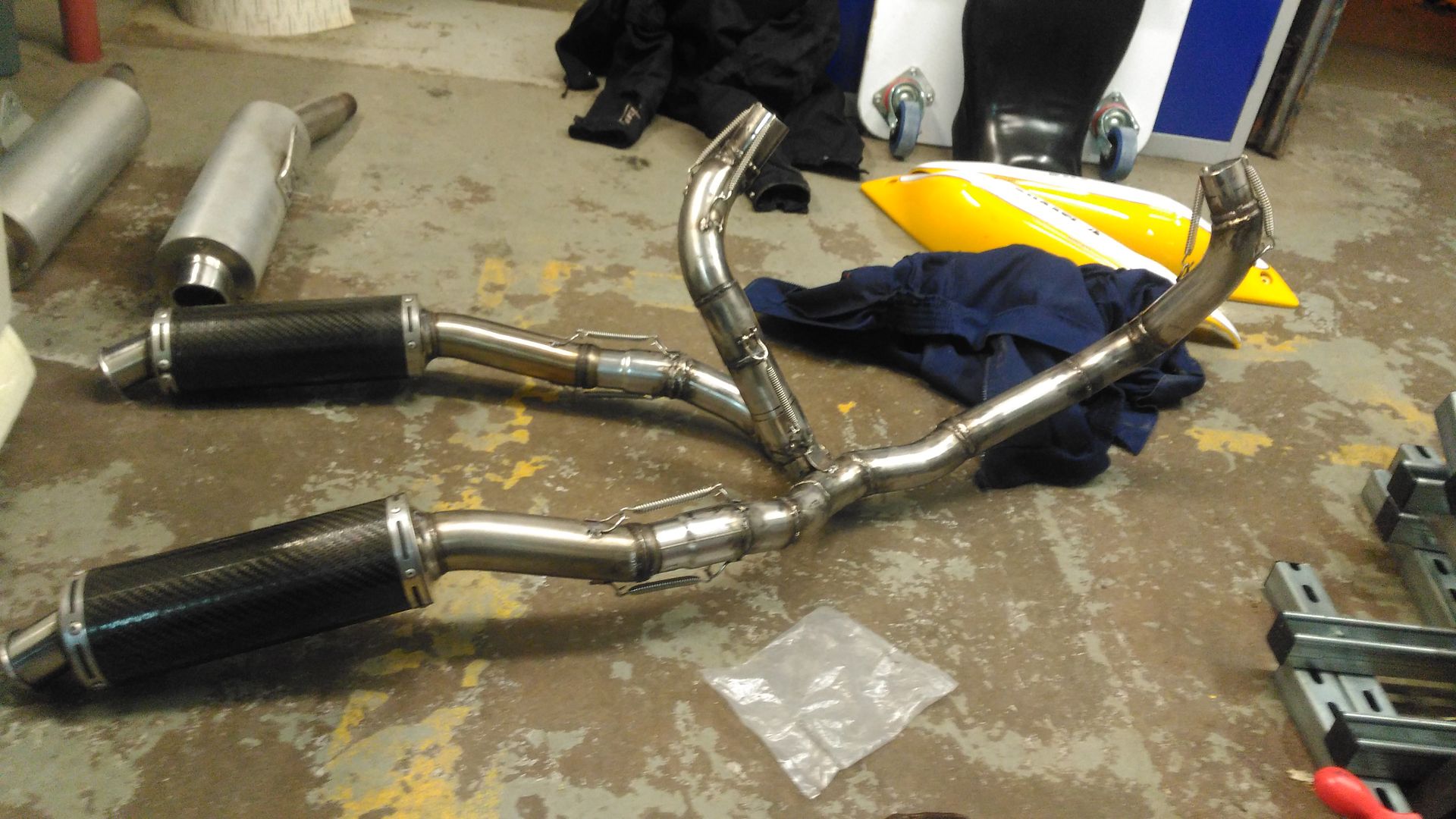 I'll be breathing through dual pods (already tested, runs fine with no further mods for either air in or out changes #win):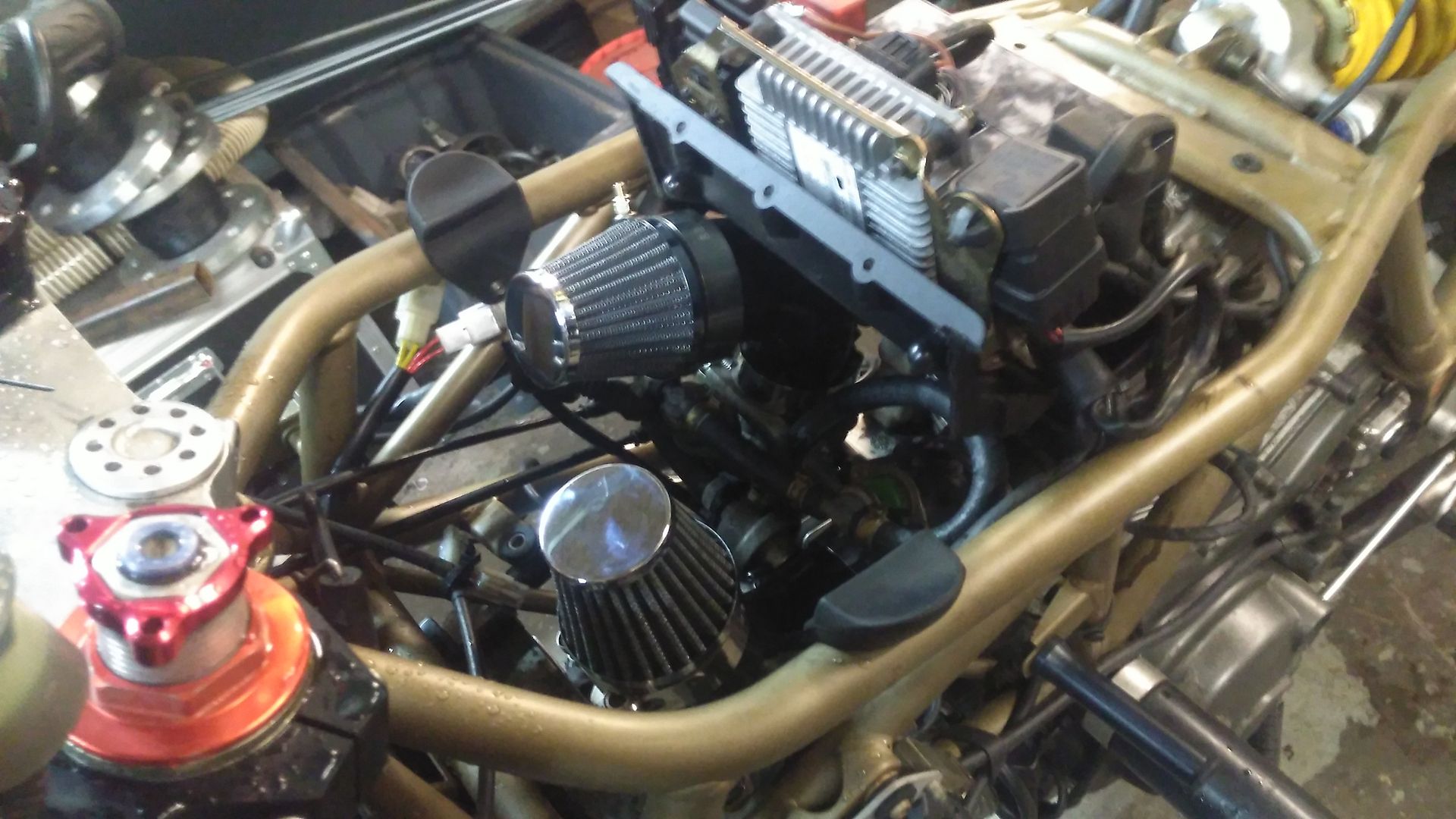 And I've started gathering some other parts for what little "body" there will be:
Kinda got gouged on the tank, wasn't anywhere near as nice as the description suggested, might try and get another, newer one. But got a killer deal on the seat: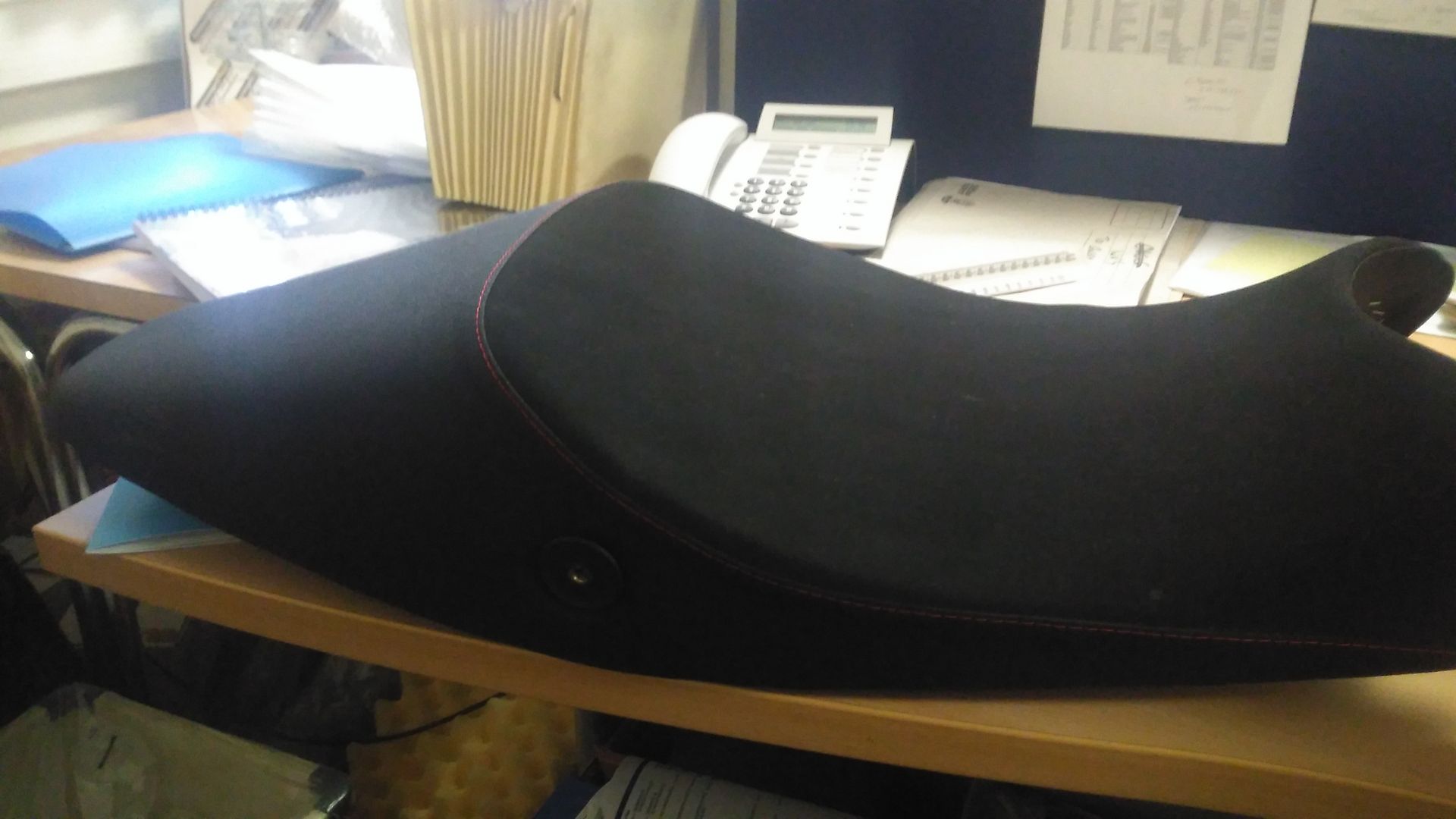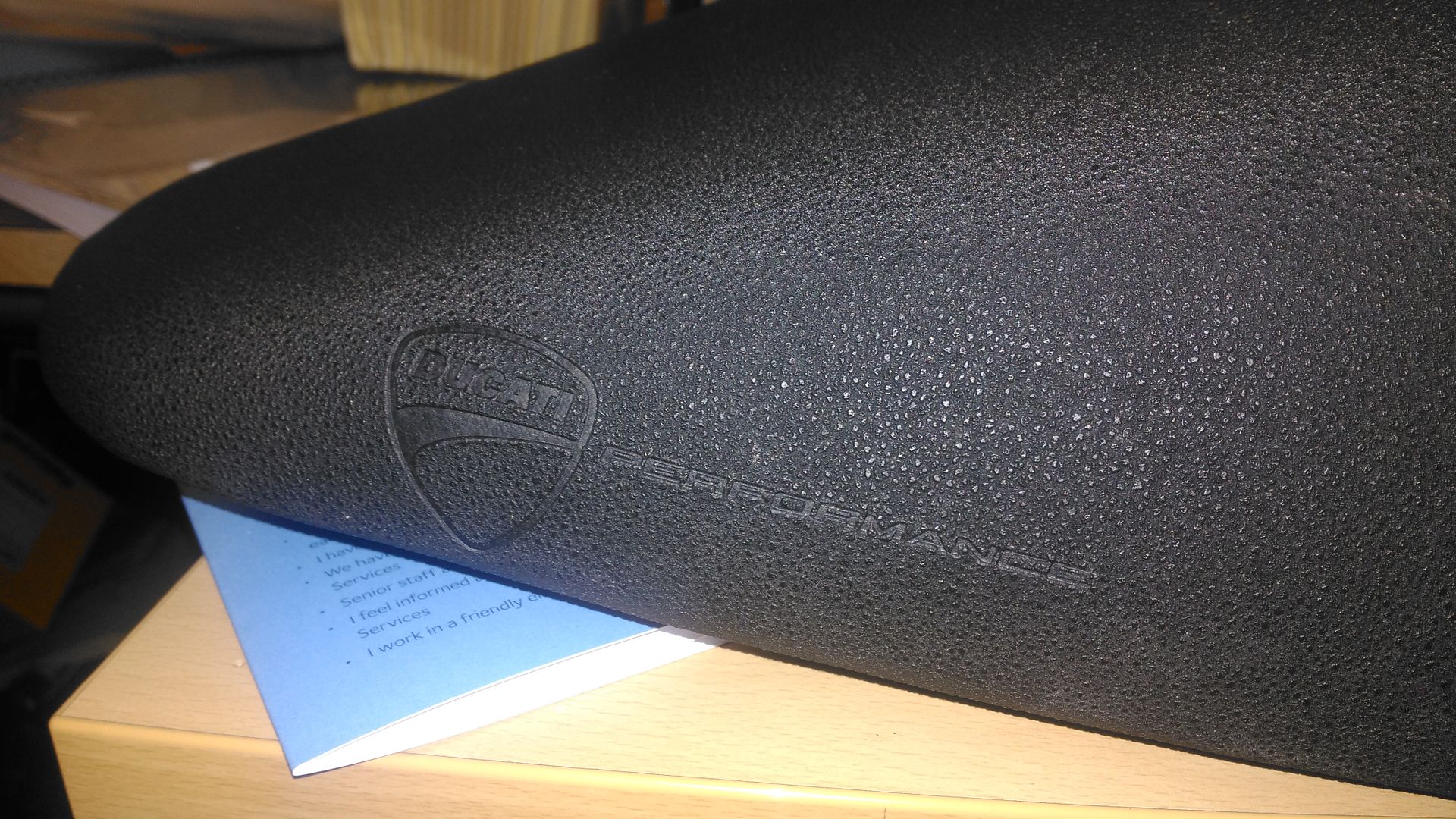 There isn't likely to be much movement until the xmas and NY celebrations are out of the way,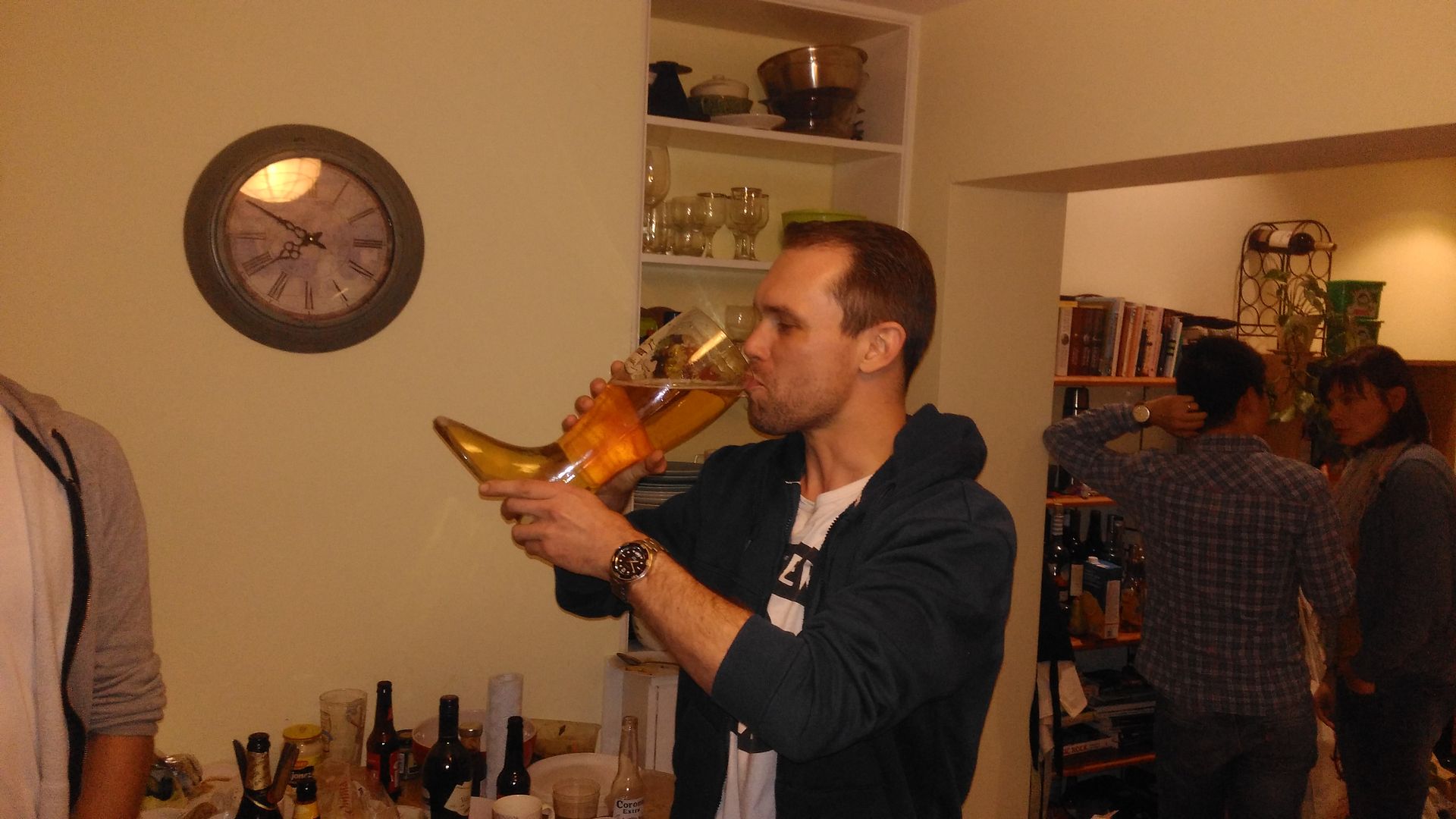 I have to re-build the 750 back to stock first, but hoping having a thread might keep it in my mind at least.
Sub for somewhat distant updates!