Discussion Starter
·
#1
·
EDIT: 90% of the work on this bike was done for the Build-off, you might enjoy reading this more:
http://www.customfighters.com/forums/showthread.php?p=1444170#post1444170
/EndEdit
Finally!
Got a VTR1000F to Fighter: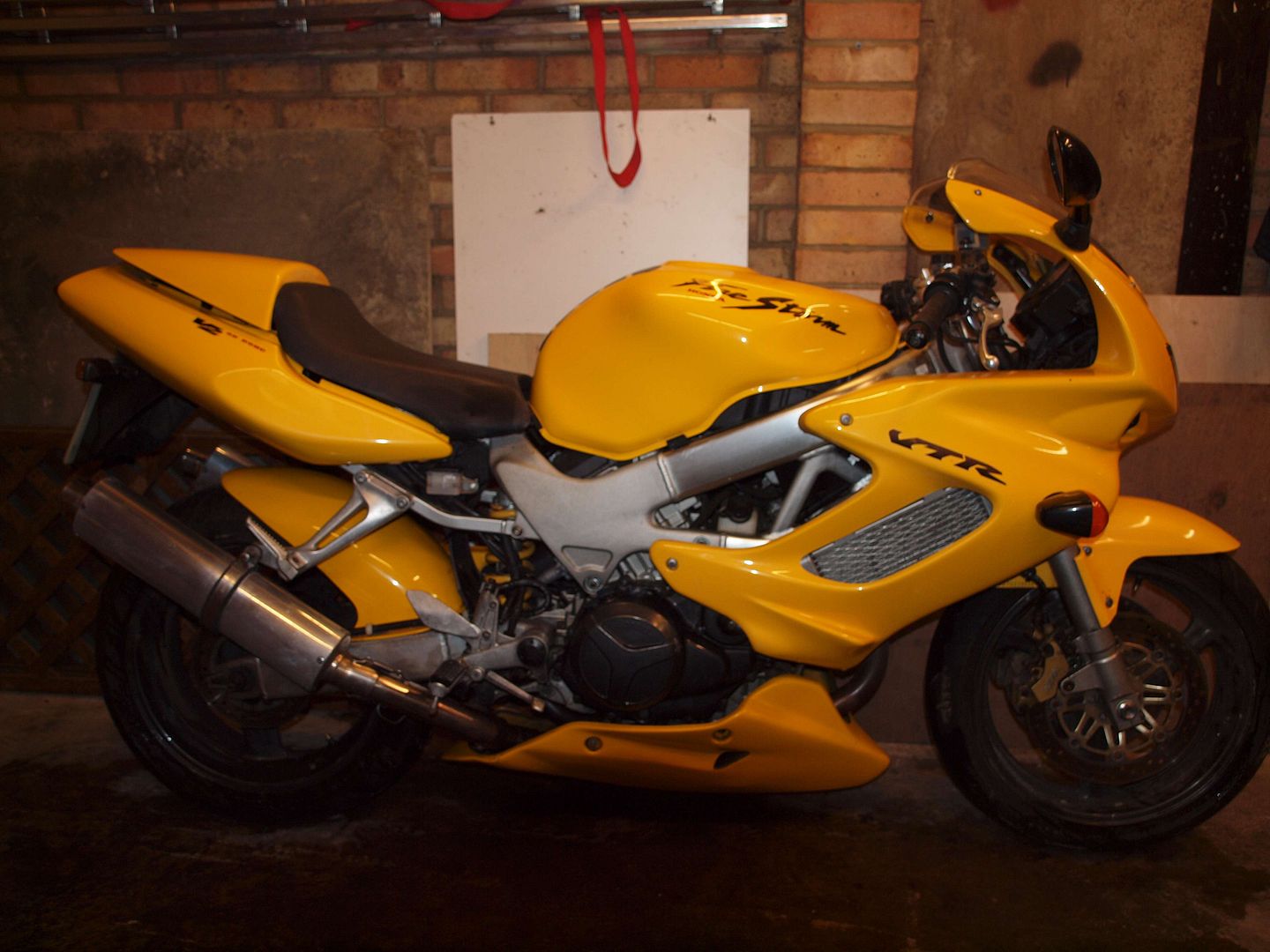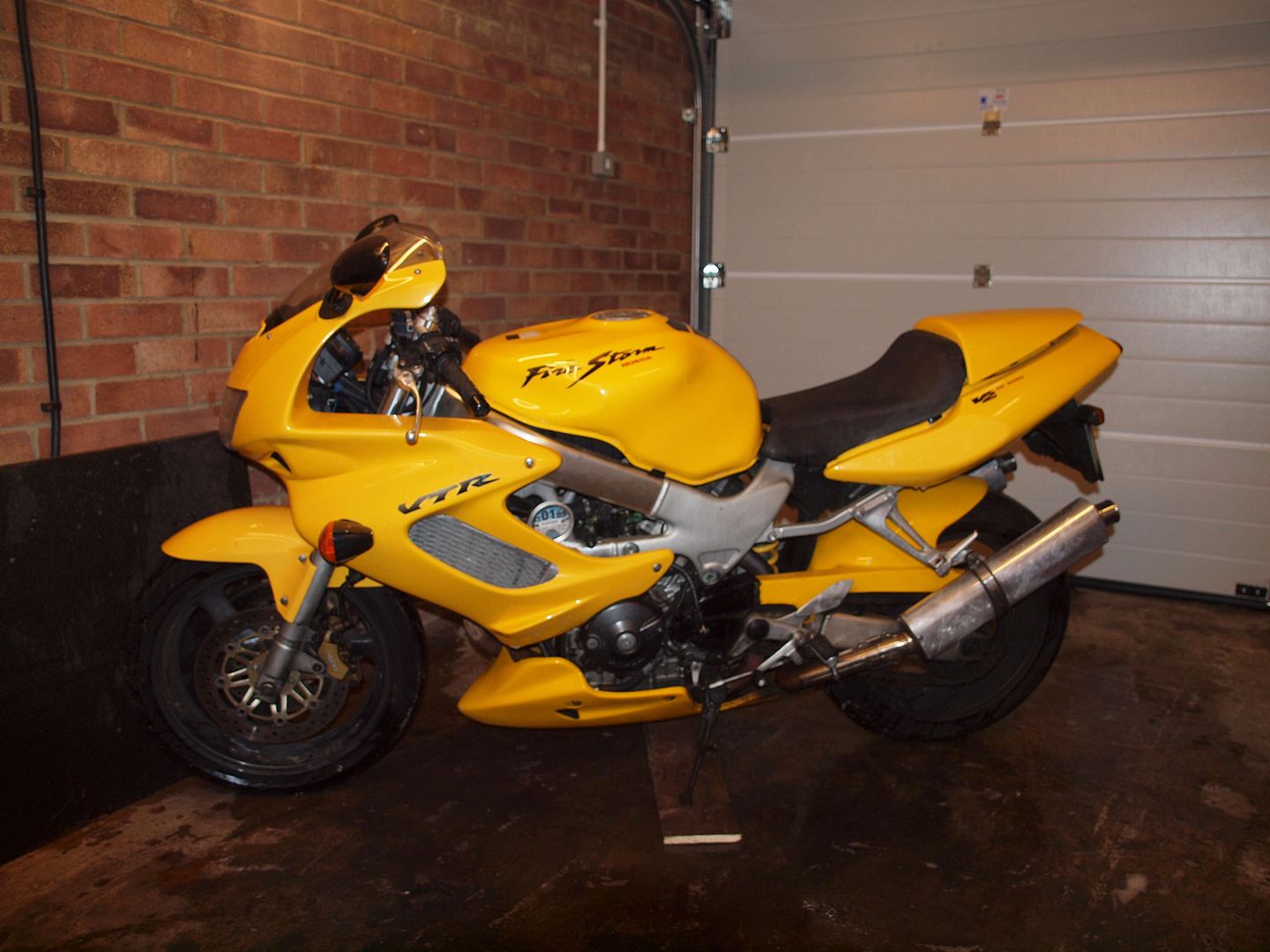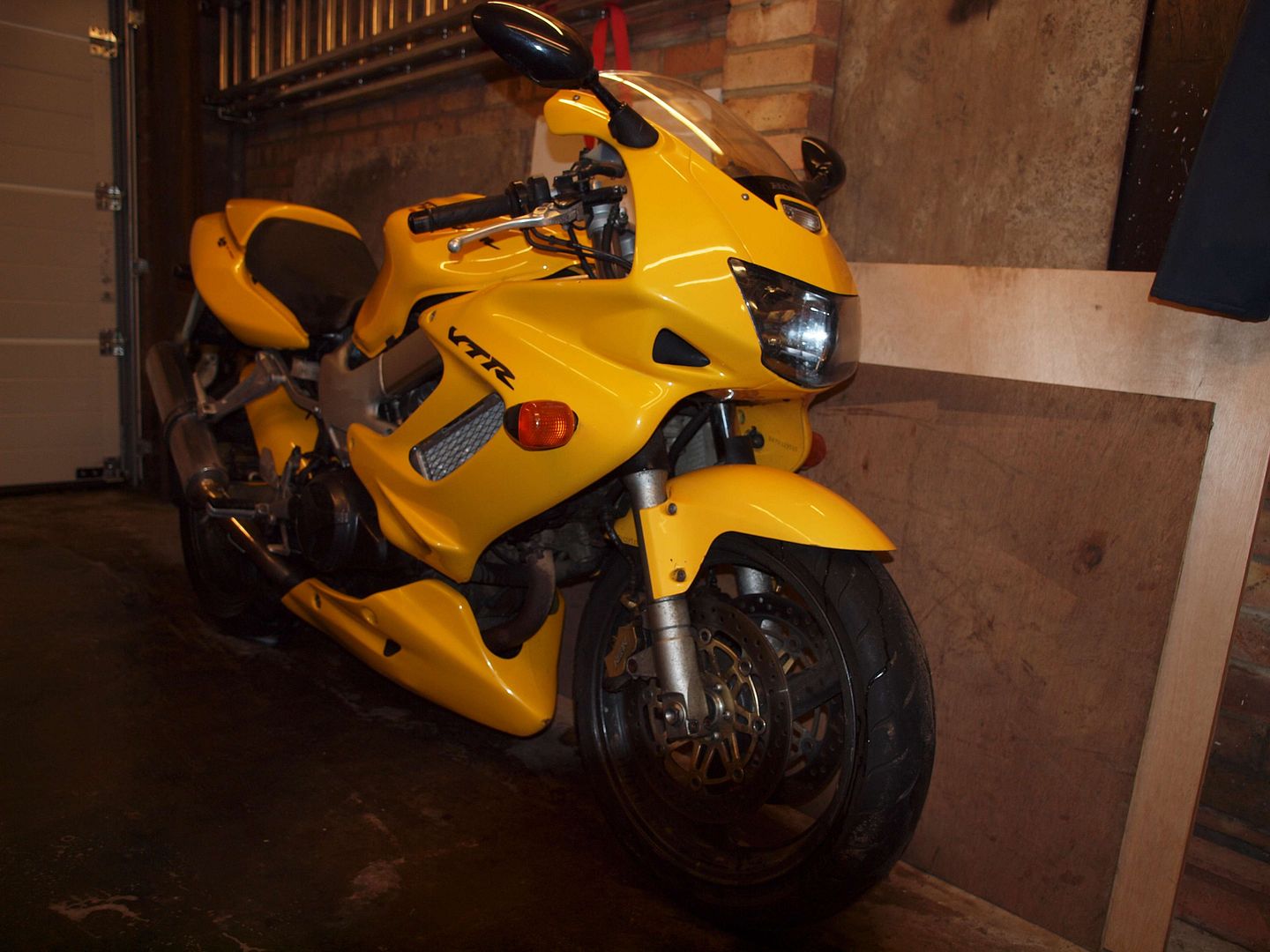 Immaculate plastics, Harris cans, original cans, belly pan and solo seat will all be nice little extras to sell on ebay and fund this build.
I want the engine, frame and controls, the rest will all also be sold.
We're going to be looking at
SSSA, Triumph wheels, USD forks, dirty bars, underseat can, KTM 990 headlight, paint, geared high
. I have a design in my head mostly worked out, i've been looking for this bike at the right price for 6 months!
Before anyone says it, yes i think i am keeping the side rads, that is a feature i actually like! They will be getting scoops / covers.
The guy tells me there is a hesitation in the fuelling when you get above 120mph. I will investigate and clean the carbs, it doesn't worry me and it ran smooth between his place and my folks.
You're going to have to bear with me, i don't actually have a garage at the moment and live in a 1 bed upstairs flat with my girlfriend so the bike is actually 300 miles away at my folks place. I will be buying, making and preparing parts over the next couple of months and hopefully it will all slot together like a lovely jigsaw when i get the bike in the spring. Some parts i've already got, i'll post them up real soon.
Sub for updates! :thumbsup: