Discussion Starter
·
#1
·
CRF150R -from crappy to glorious.
I've raced minimotos for 10 years, but unfortunately it's a dying sport here in Finland and for years has been alive only because of the minisupermoto races that are held on the same occations. For this reason I'm now moving up to the minisupermotos. I did a test season last summer on our team's endurance moped, for which I made a bigger 85 cc motor and I was able to finish somewhere in the middle despite poor front end and brakes, so with a better bike I should do OK next season.
I'm not too excited of the Chinese quality, so I decided to get a proper Jap bike and found this: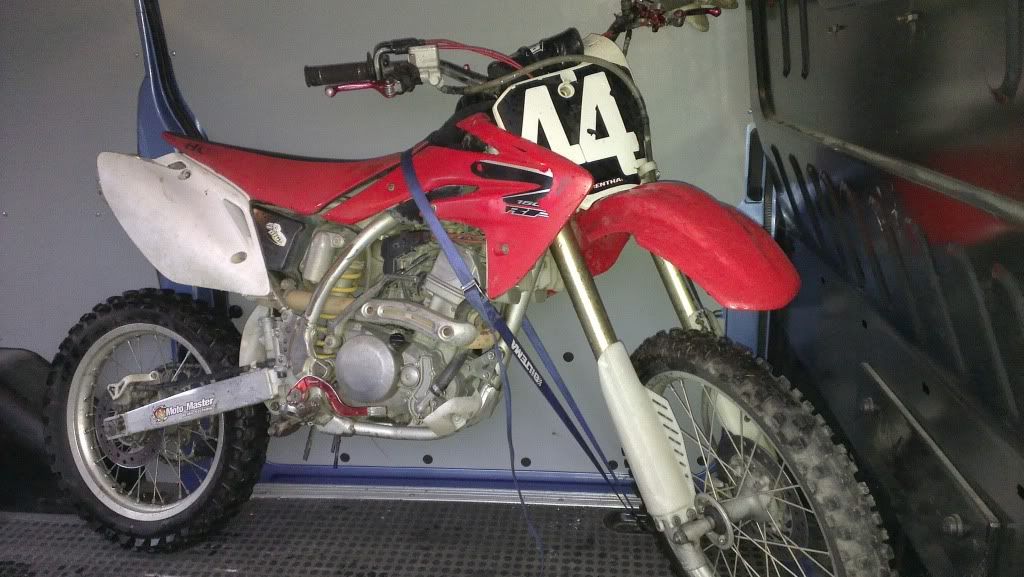 A 2008 Honda CRF150R, poorly maintained, but cheap. I figured It's all the same, since it's going to bits anyway.
It got worse before getting better...
12" wheels with rim tapes and a 2 pot Brembo caliper:
The bike came with 2 sets of plastic, crappy ones mounted and a pretty decent white ones. I ordered and fitted custom number plates and shroud decals: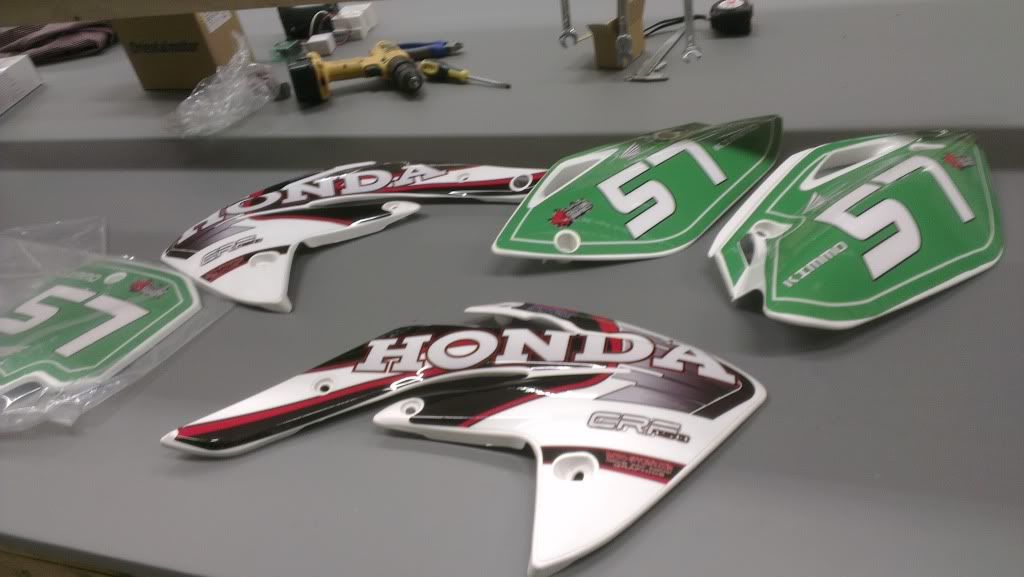 I had some material left of my SRAD seats, so my work mate covered the seat:
I haven't fitted the small wheels yet, so this is where I'm now: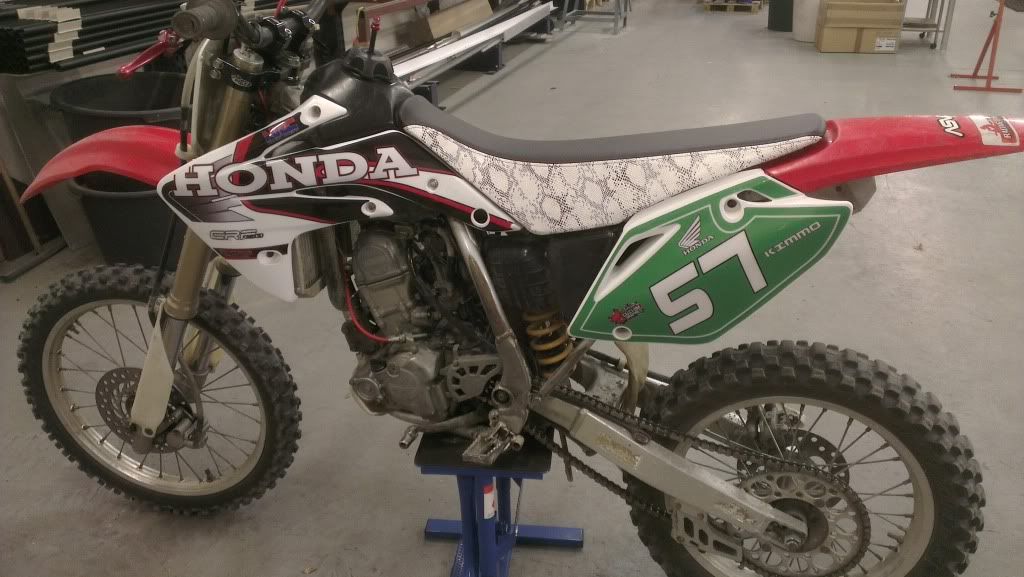 To do: fit a smaller wheel swing arm, fit wheels, fit brakes, powder coat the frame and the swing arm, fit new white CRF50 front fender, chop and fit a new white rear fender, have the suspension lowered with stiffer springs, rebuild engine with a 163,5 cc Athena big bore kit.