·
Build It Ride It Live It
Discussion Starter
·
#1
·
Got some new mods in the works for My 900RR. A couple little things that'll make a big difference.
First thing was new foot controls. This was more of an experiment that worked out really well. These come off a 02-03 R1. They bolted right up. Only mod was swaping out the sifter. The one pictured is actually a moded GSXR brake lever. That didn't work to well, lol. I ended up using the shifter from a 929 with the knuckle on the shift shaft fliped upside down to keep standrd shift patern.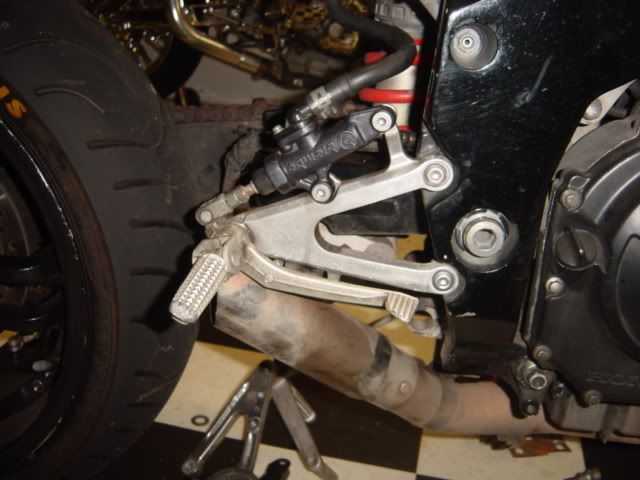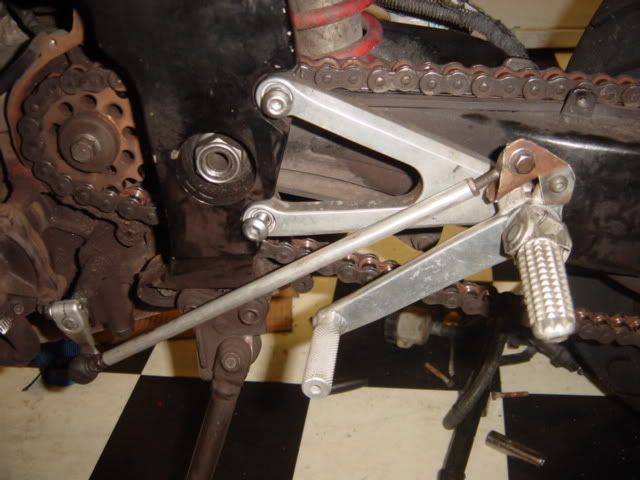 Originaly I had Rassk rear sets. They were ok, but the action has gotten very slopy over the years and replacment parts are rare and exspencive. Eventually, I'll probably go with a nice set of aftermarket sets to replace these.
The next mod I have in the works is the front wheel from a Buell with perimeter brake.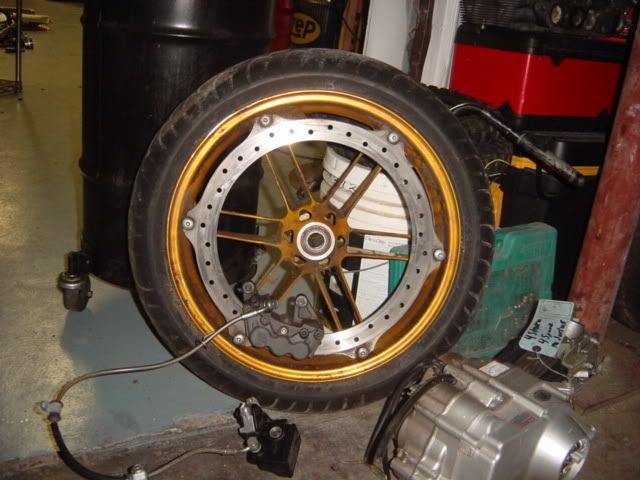 Supisingly enough it slides right into my TLR axel and centers up perfectly without spacers. Only thing is the axel sits a bit deeper into the fork. I'm not very enthusiastic about this, but I don't see it being a problem. I may make a small spacer, about a 1/4", just to push the axel back out a bit.
The big bitch is making a bracket to mount up the caliper. There's about a 2.5" gap between the fork and the rotor I need to make up and also the mounting points are totally different. Plus there's the structural side I need to keep in mind. Last thing I need is exsessive flex at the caliper. The other cool part about this mod though... the weight. It's a full 5 lbs lighter then the TL wheel and brake rotors with tire mounted. This should be neat...