Discussion Starter
·
#1
·
Seasoned builder new to fighters.
cruisers bobbers and choppers is largely my past experience.
Its easy enough to take an otherwise decent machine, ignore handling, comfort and all reasonable sense just to turn back the clock and build an old school chopper. This is a progress pic of my last build a 98 sportster wearing knucklehead tins finished up now.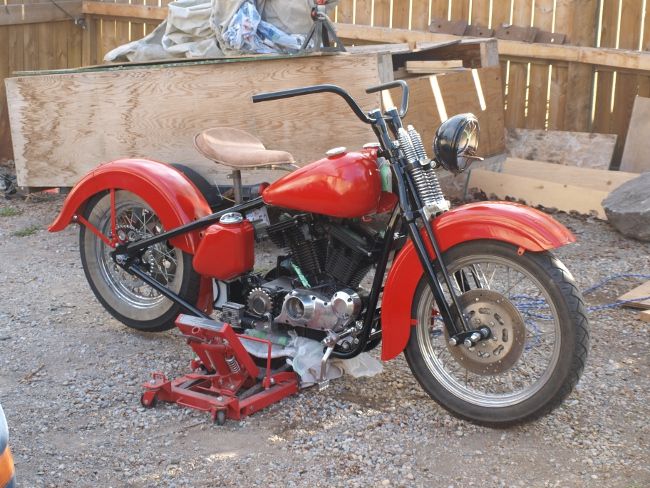 why Im here:
Thought id mix it up a bit this winter with a full fairing build with a vintage motoGP flair and focus being on power to weight and handling.
engine
Very impatiently waiting on an old air cooled 81 YZ465 motocross engine I purchased while sourcing out an IT490 enduro wide ratio gearset for the engine. plan is to give it a some mild porting, modern carb and a custom expansion chamber.
frame
Thats why Im here and Im sure Ill be picking everyones brain on how to make this thing handle through the twisties.
so far I have no idea which direction to go
handling characteristics, loose like a supermoto or take turns inline like a sport bike?
vintage dual shock, modern monoshock rear?
backbone, perimeter frame?
front forks, rake, trail?
suggestions, ideas, links are welcome to get the ball rolling