Discussion Starter
·
#1
·
:shocker: Let's get this shit started.
All money in this thread is NZD, will convert to GBP at the final tally
Bike: '88 Suzuki GN250 $665
Mods so far:
repainted frame $10 (lol rattle can)
Scratch built loom $0, old crap sitting around
GS450 tank $23
DR600 motor $40 (scored for $20!!!!! then got a new cam with it for an extra 20, I love people who desperately need to make the wife happy by cleaning the shed)
Modified seat for teh sexiness $0 (will go up when I make a custom cover)
anything fitted is painted or polished $lots-of-time
MX bars $45
eGay tail light $17
Running total: $800NZ
Got the bike last year and ripped in to it.
Currently looks like this, I'll need to get prettier pics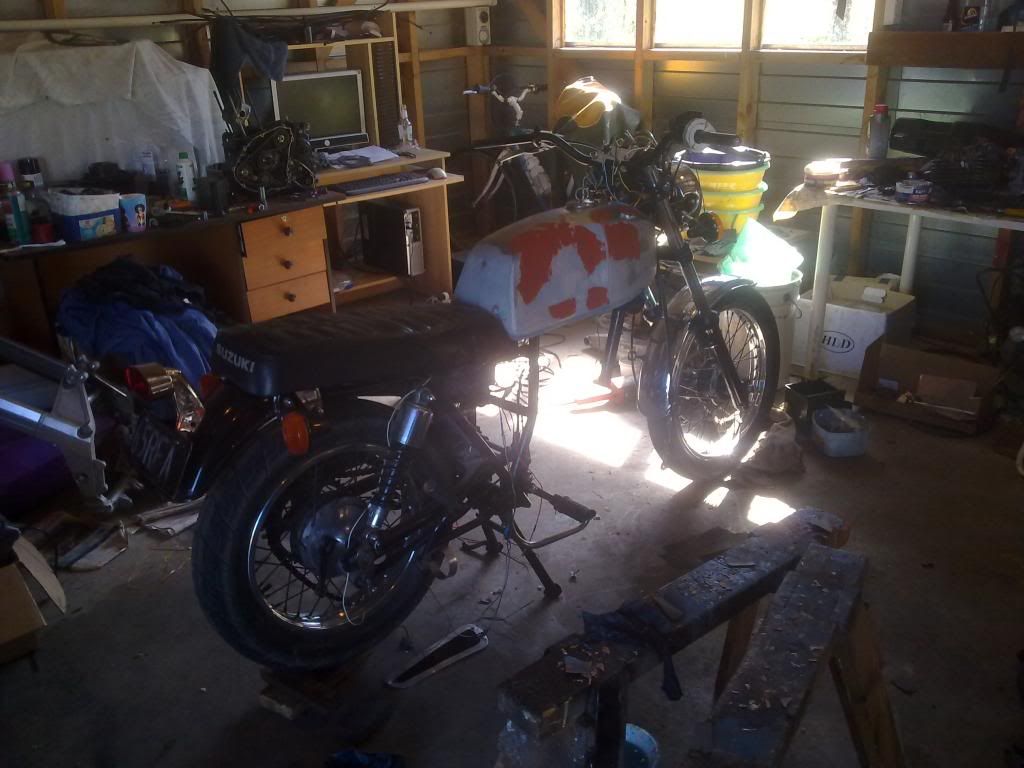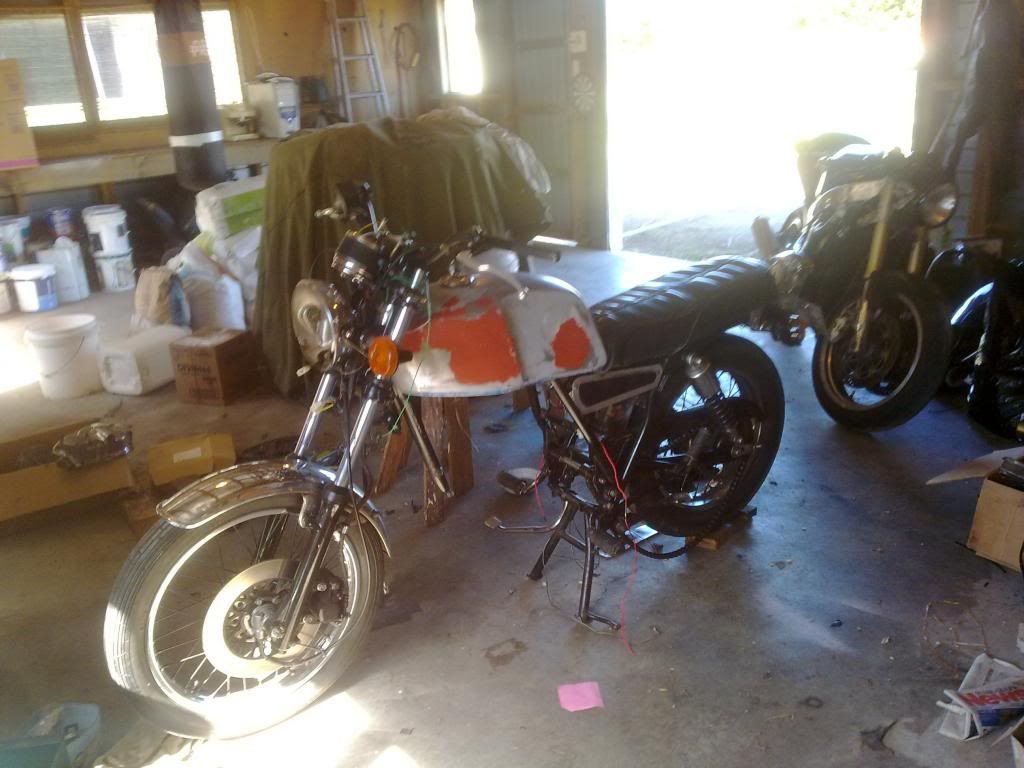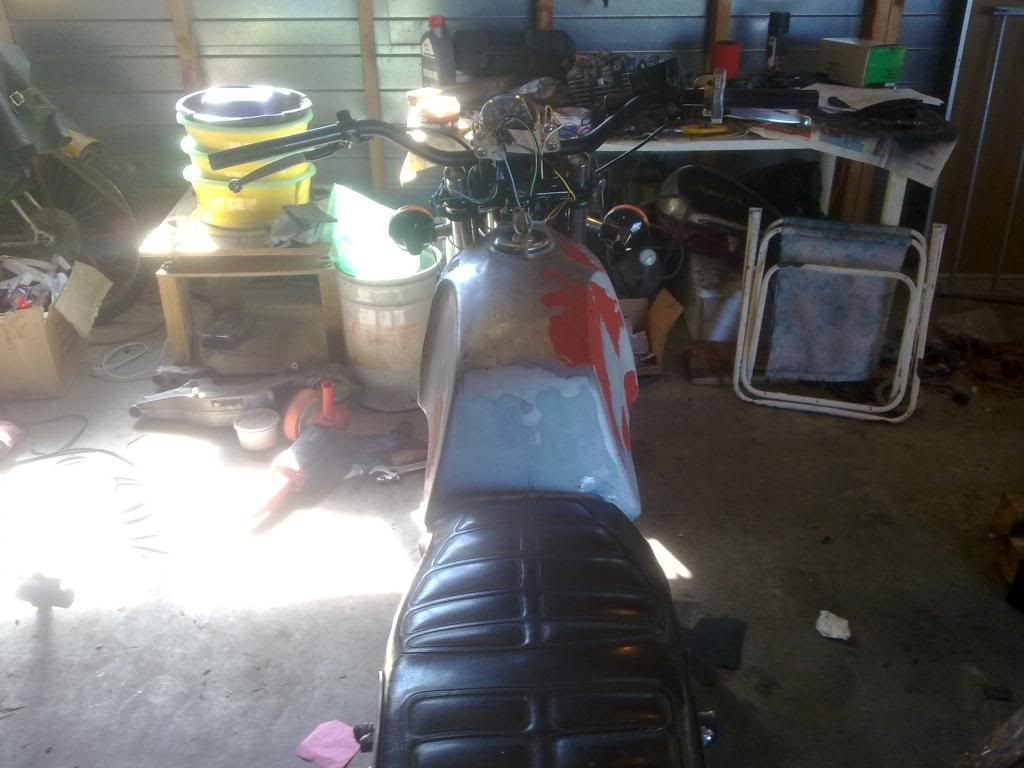 The motor test fitted with the old tank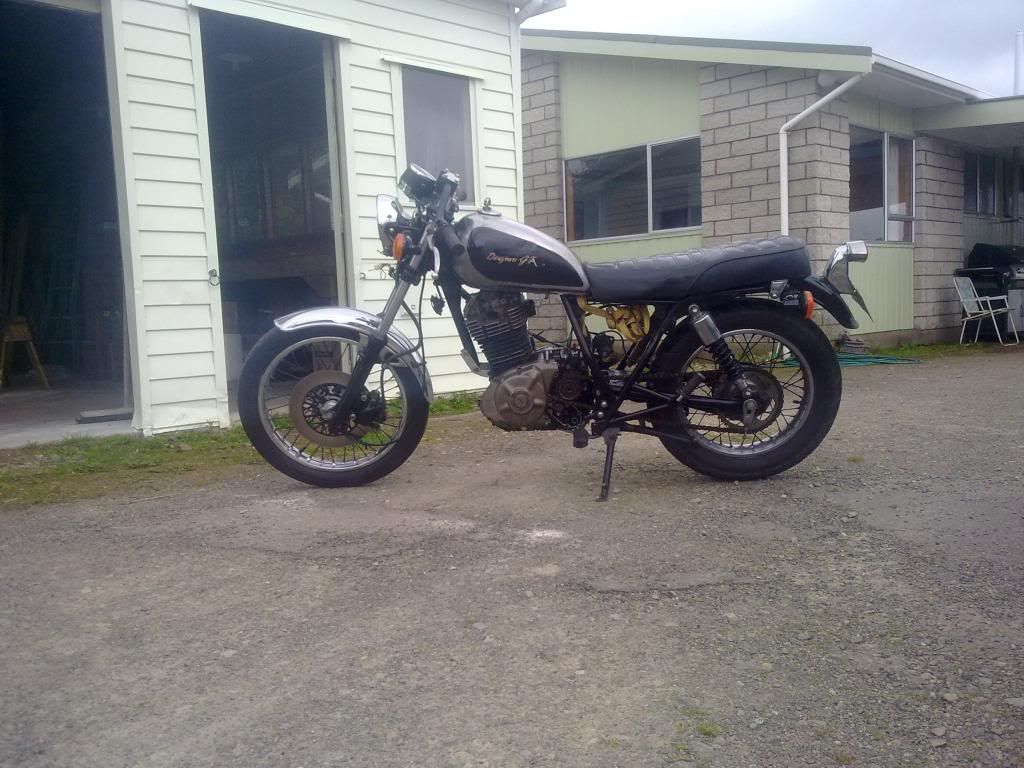 :knucks:
Let the madness begin.
Any paint job ideas, or ideas in general, or tits is greatly appreciated. :LolLolLolLol: