Discussion Starter
·
#1
·
I decided to smash my bike to bits just to please you lot with another crap streetfighter build....
Story of the bike: Purchased for fuck all as a ZZR400K, motor was crap as one would expect having a massively ghey 58hp...picked up a complete (minus fairings and straight forks) ZZR600D/ZX6D and did an engine swap. Simple, went pretty well to say the least and had some sexual stainless twin cans on it. Was pretty darn near mint as I threw countless hours at a bike I always wanted.....as ya do.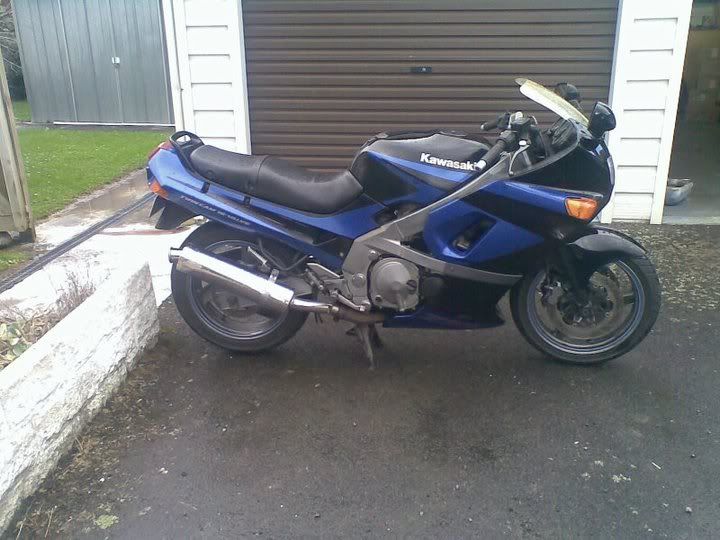 So I was practicing wheelies, di a wheelie big one and fucked the bike and hurt myself a wee bit ('tis only a flesh wound)
And here we are, the bike looks like Hiroshima....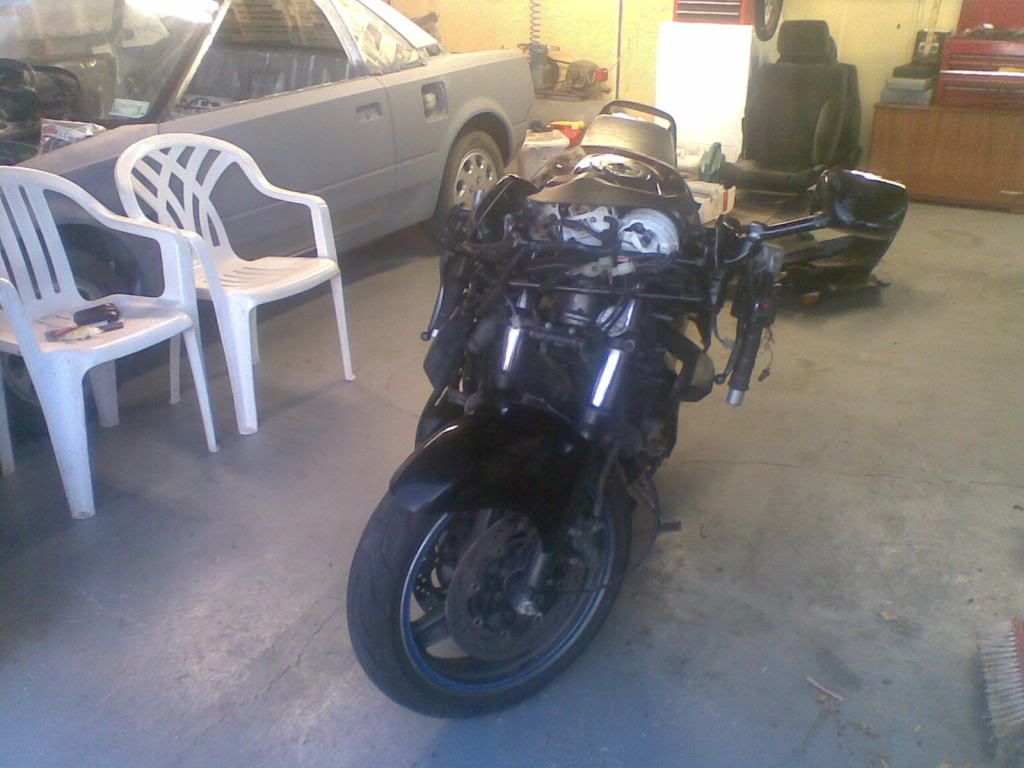 forks = munted. Triple clamps = munted. fairings? Fuck, they're dumb anyway. Rear rim is cracked (Shh don't laugh)
Plans: Simple front end for now, single headlight and maybe a belly pan.
Fix the mufflers, may go shorty on their arses.
Swap my spare rims onto it.
Have found an RS250 esque single seat unit. Might be good for a laugh. Don't want to throw my spare rear fairings on, they're bigger than Russia and about as sexy as finding crabs in a hamburger.
Ideas, comments? Wish me luck! Love the site. :shocker: