Discussion Starter
·
#1
·
It's not hard. Most of the hardware can be found online for less than 40 bucks. I found the cells for $5 a piece. I just ordered more cells to build another pack for my track lady. Most of this information has been generously generated by the RC hobbyist. A lot of those guys build extensive battery packs.
The A123 4 Cell pack (12 volt) was plenty for my SV650. I used a 60W Iron with a temperature control box. I soldered at 600F. My 60watt box goes up to 896F. It worked without a problem. The solder works best if you have a fat tip. They are a few bucks at the electronic store. (Fry's for me)
I already had some Gorilla glue in my tool drawer so that worked to glue the linear side of the batteries together to prevent them from moving.
# Nominal voltage: 3.3V
# Nominal capacity: 2.3Ah
# Core cell weight: 70 grams
# Internal impedance: (1kHz AC) 8 mΩ typical
# Typical fast charge current: 10A to 3.6V CCCV
# 70A continuous discharge
# 120A, 10 sec pulse discharge
# Cycle life at 10C discharge, 100% DOD: over 1,000 cycles
It only takes 5 seconds to melt the solder.
Here was my cost.
Cost $5/ea Cell
Shrink Wrap $1.50
Battery 8 gauge cables $1.50 + Terminals $1.50 (local car audio store)
Battery bars $0.99
Total: $25.50
I have a lot of shrink wrap and 2 cells left if anybody wants to buy them. $11+shipping (let me know)
8 cell pack (Jacked from R1 forum)
The battery bars can be made by anybody. This is just an example of Hyperion making battery bars. I found a pack of ten the other day for a $1.
DEANS - IDK maybe thats the name of the guy that made the bars.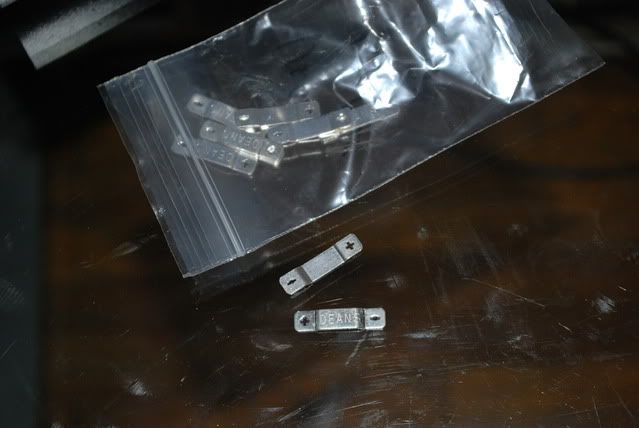 Videos:
It's really fucking easy.
"When in doubt just google it."
Update:
Note there are a few cock blockers on the thread. I already know that you know this is a home made battery pack. I dont need to warn you that you need the right tools to accomplish this small task. Obviously anything we do at home we are responsible for our own liabilities.
I just bought a set of A123 batteries for $4 bucks a piece on ebay. So if you look diligently you will find deals. The small roach clips I got them at an electronic store for $3 bucks a pack.
Charger: Venom they are about 40-60 on ebay. The refurbished charger is okay.