So I received my 600rr fender, and I hated the look. So I decided to build a front fender. This is how it goes. (BTW - this is the first time I've ever built a fender. Just kinda winging it, but following good rules, so I figured it would help).
Some of the tools(paint brush, roller, glass, resin, scissors, etc.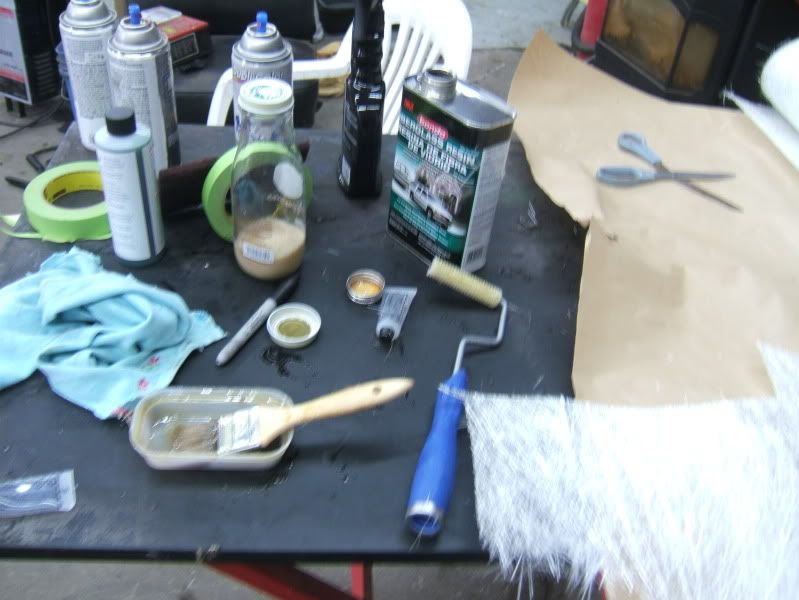 Start off by cleaning the tire off, so the tape will adhere.
Then tape off more than enough area to lay down the fiberglass. Try your best to make sure things lay flat. The end product will thank you.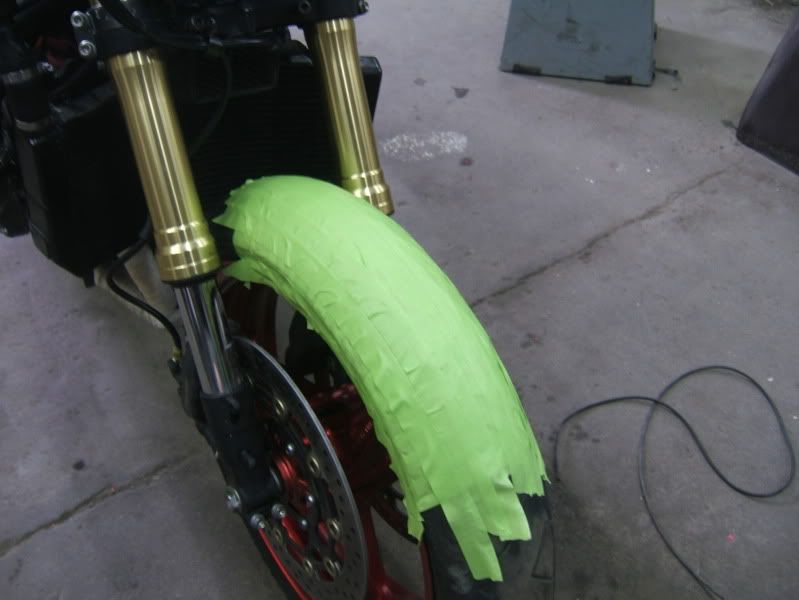 (Here I used a piece of rubber hose, to give it a ridge down the middle, like the rest of my bike has)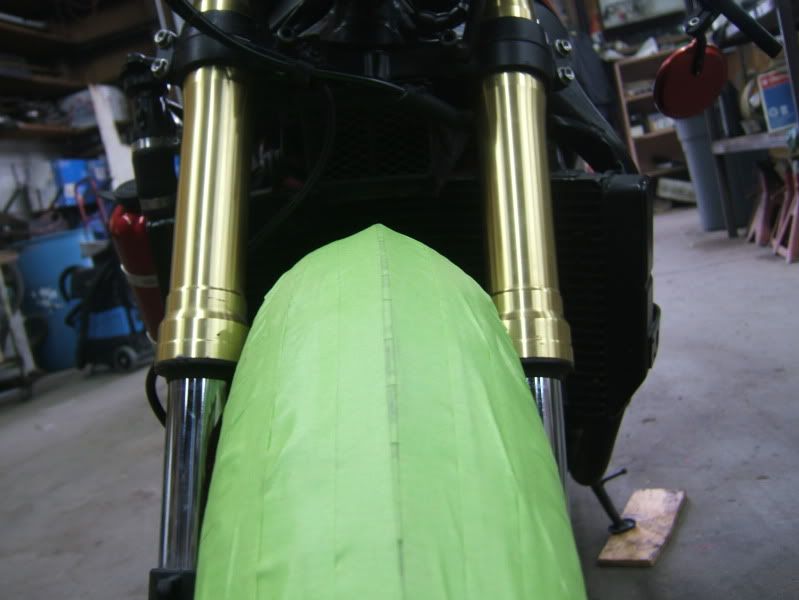 Then cover everything up so you don't get excess glass, resin, etc on it. Don't cut corners here. This stuff is nasty to get off, especially if you don't notice until its hard.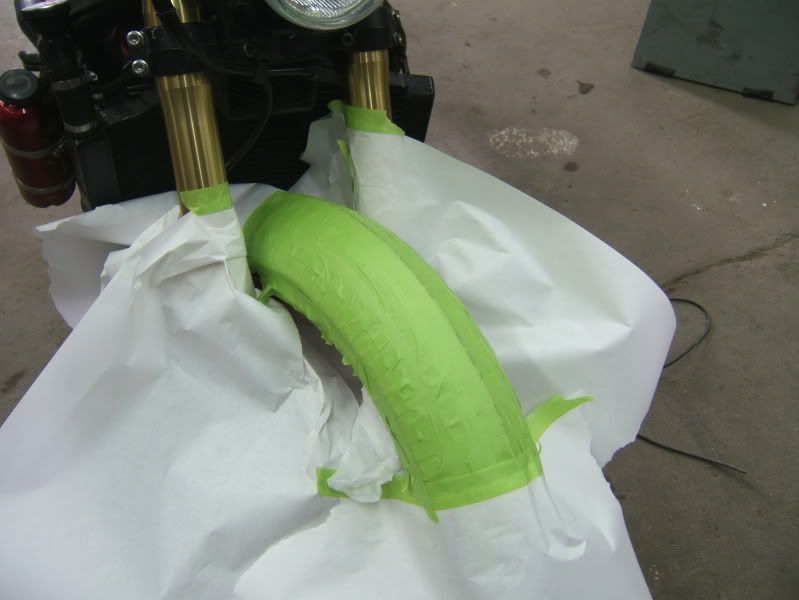 Then cover the taped area, with a mold release of sorts. I used this PVA mold release. You can spray it on, or brush it on. Only use one layer, and anymore will dissolve the first layer. Then let that dry for 15-30 mins. You can use car wax if you are in a pinch though.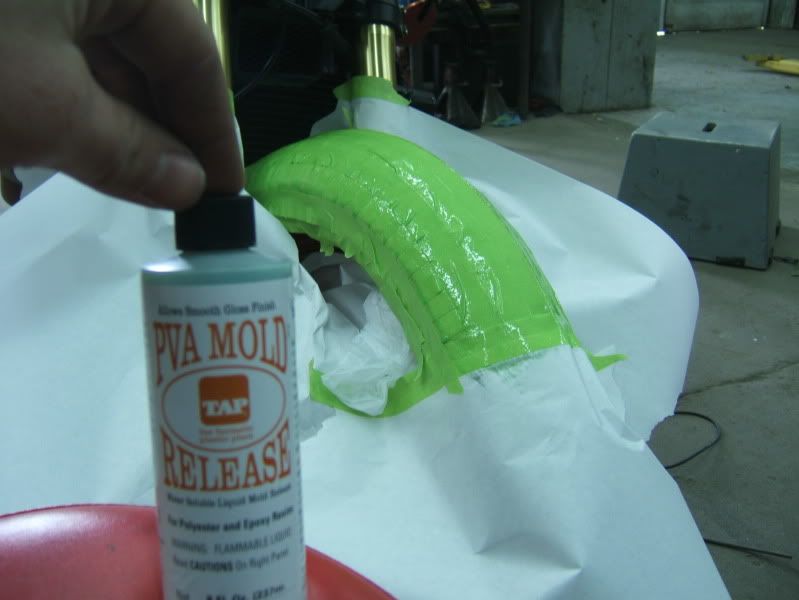 While it was drying, I pre-cut my fiberglass. I actually used 4 layers. A piece of advice. Put some spaced out cuts from side to side, so the fiberglass will conform to the curve of the tire, without bunching up.
(sorry not alot of pics, this gets really messy)Mix your resin, and lay down a layer on the tire. Then lay a layer of fiberglass. Then brush on some more resin. I then rolled the 'glass to make sure all the air bubbles were out and it was laying flat. Then another layer of glass, resin, roll, glass resin roll, glass resin roll. After the final layer, I made sure to roll it very well, to make sure it was laying quite flat. Then let the resin dry and cure. Go have some beers.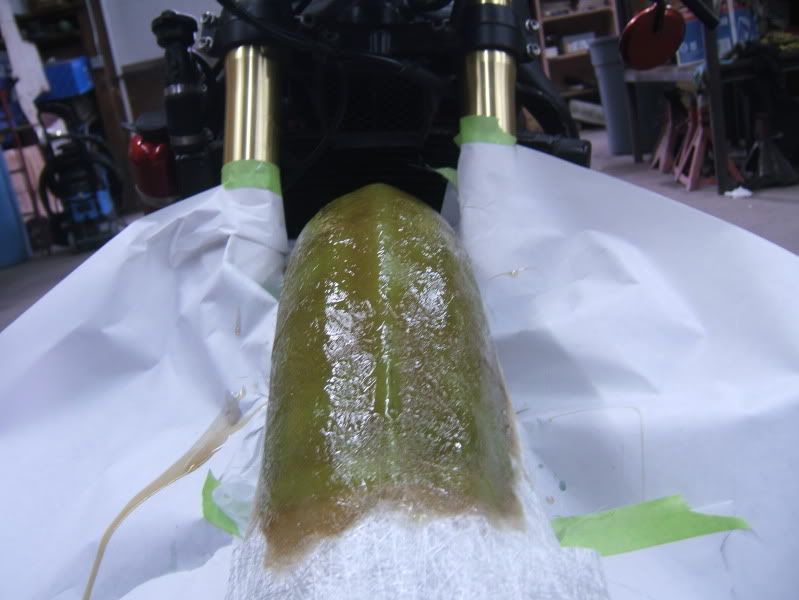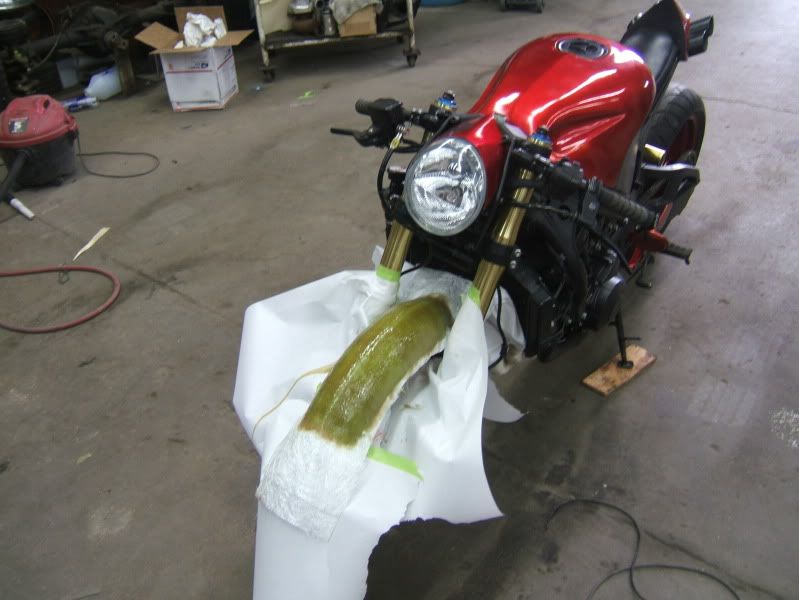 Once its cured, you can pull off all the stuff you protected the bike with. Then try to wiggle underneath the fiberglass, on top of the tape. Then slowly pry it up with your hands, and you will see it start to release. High pressured air works too. With little effort, it'll pop right off.
I quickly trimmed the excess off the ends, to get perspective on it. This is what I have.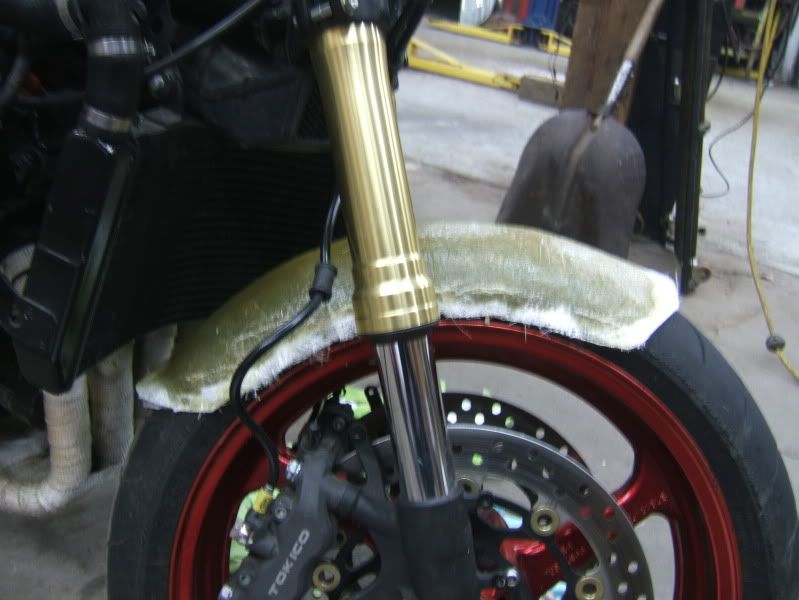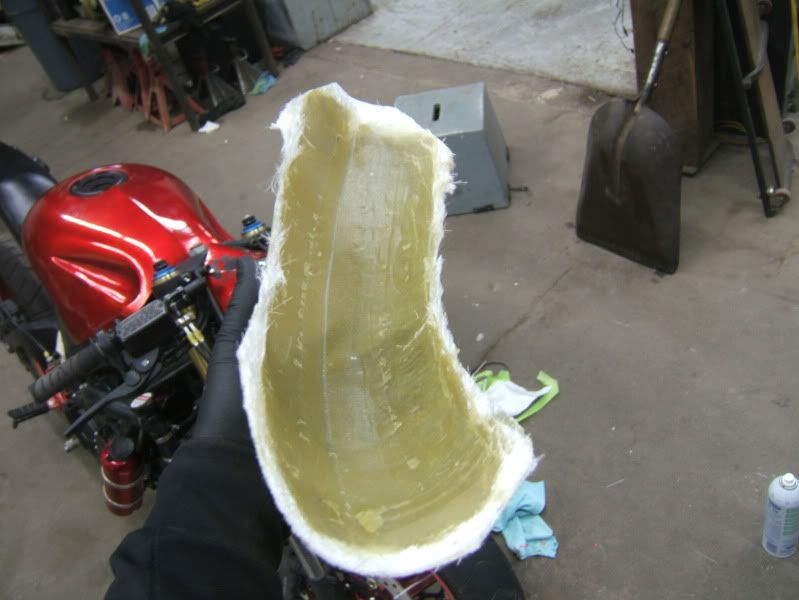 It fits super close to the tire, conforms perfectly, and will turn out pretty nice. I'll be cutting a bit off each end. and making it super flat, but this is the first step. I plan on attaching it to the sides of the original fender, modified quite a bit though. That will be the next step.