Discussion Starter
·
#1
·
So a while ago I bought one of those tiny bench drills, really cheap and underpowered. I rigged up a 3 phase motor to it and that gave it plenty of power. It was still too small and too flexible. Any sort of decent force on the drill would bend the head away from the table.
So I took the quill out of it, which suprisingly had a 16mm spindle and set about making a new frame for it all.
Some 100mm x 10mm plate was tacked onto a length of 80x80x6 box section, spending a lot of time getting them square and centred.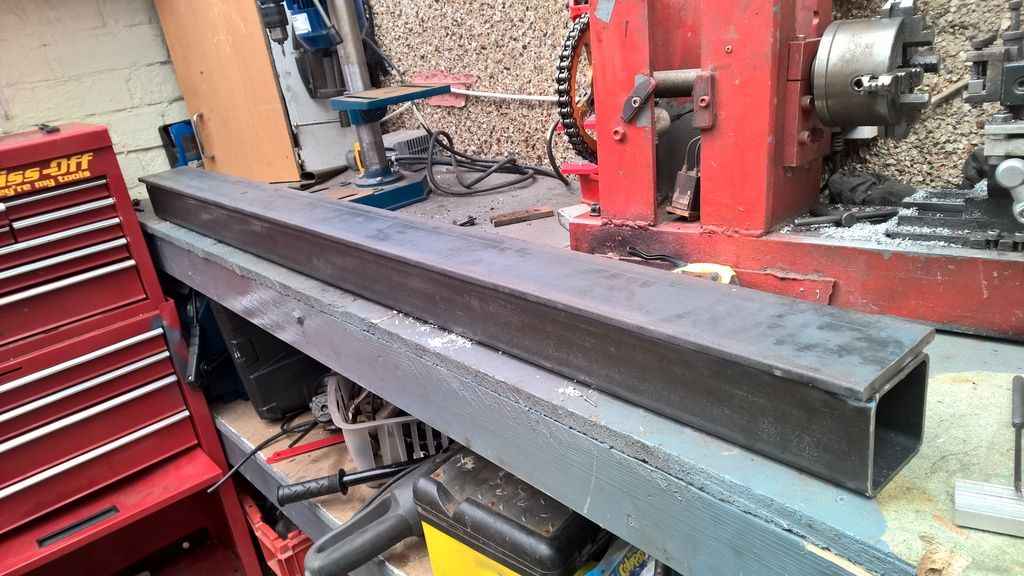 Then it was all precariously balanced under the pillar drill ready to start the long job of drilling and tapping 18 holes.
All 18 drilled countersunk and tapped. And was I hell paying nearly £20 for a 20mm countersink. I used a 22.5mm drill bit.
Time to start the table slide. Two 100x120x10mm steel plates welded together.
First time I've worked metal this thick so it turned out a bit messy, but aslong as its solid then I dont mind.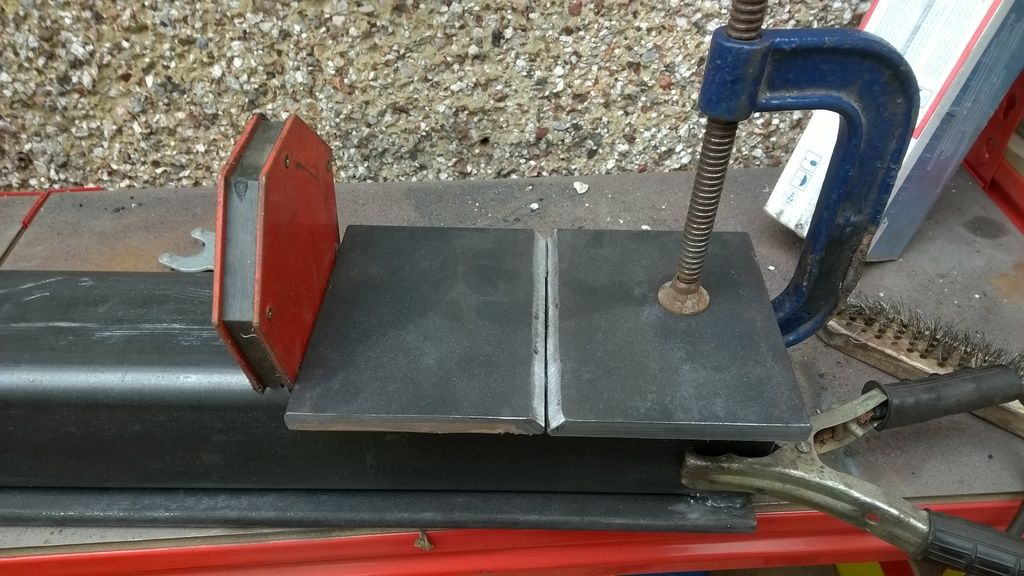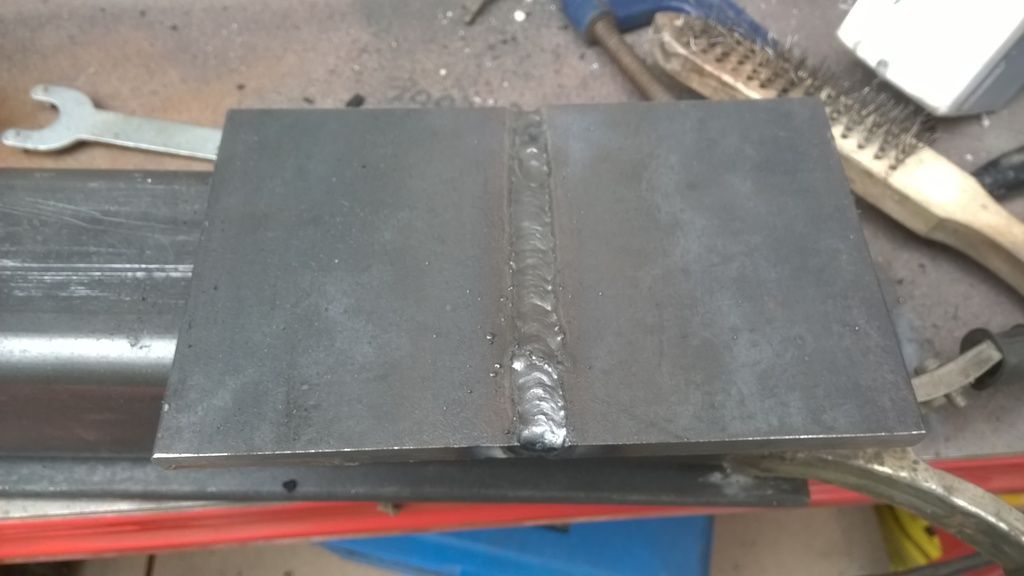 Had to weld from the back too, didn't penetrate quite all the way.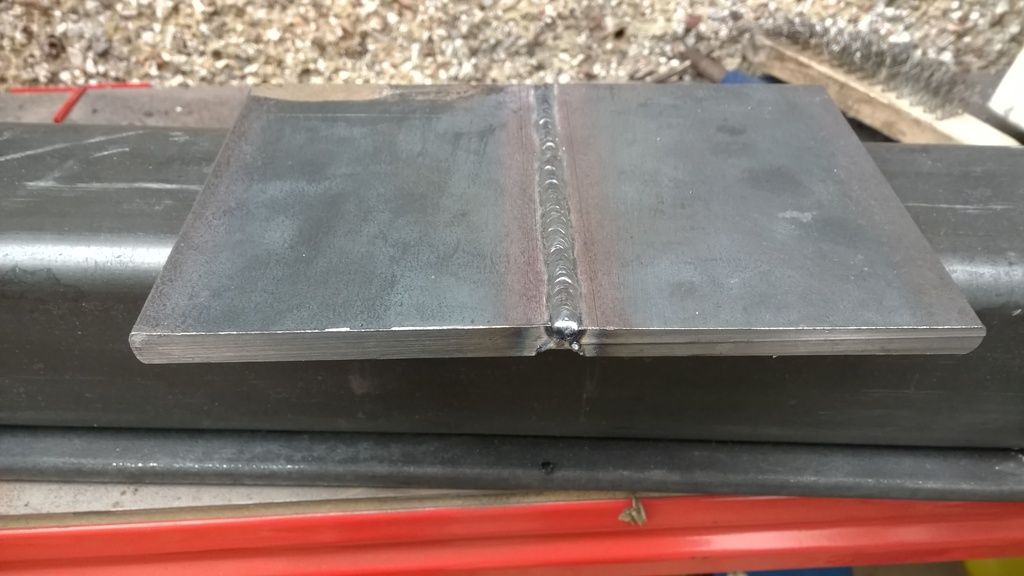 I didn't know it yet but id warped these welding them together.
Some 10x10 was welded down the sides of the pates. Very scruffy looking ill add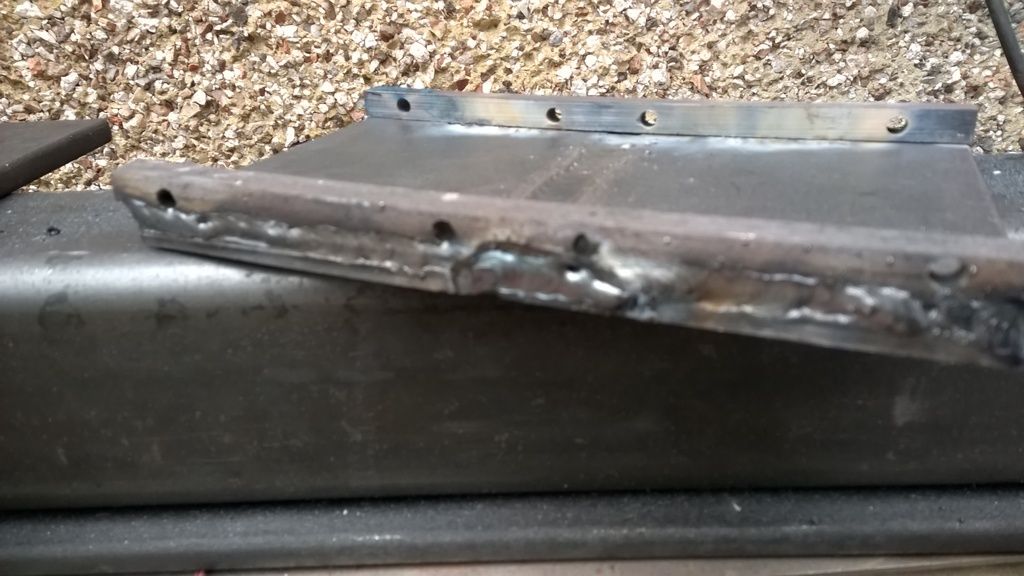 And then some 20x10 on top of that to form a lip on the inside edges
I set that aside to cool and welded some 50x50x5 inside a length of 60x100x6 to create a separation and also double skin the bottom.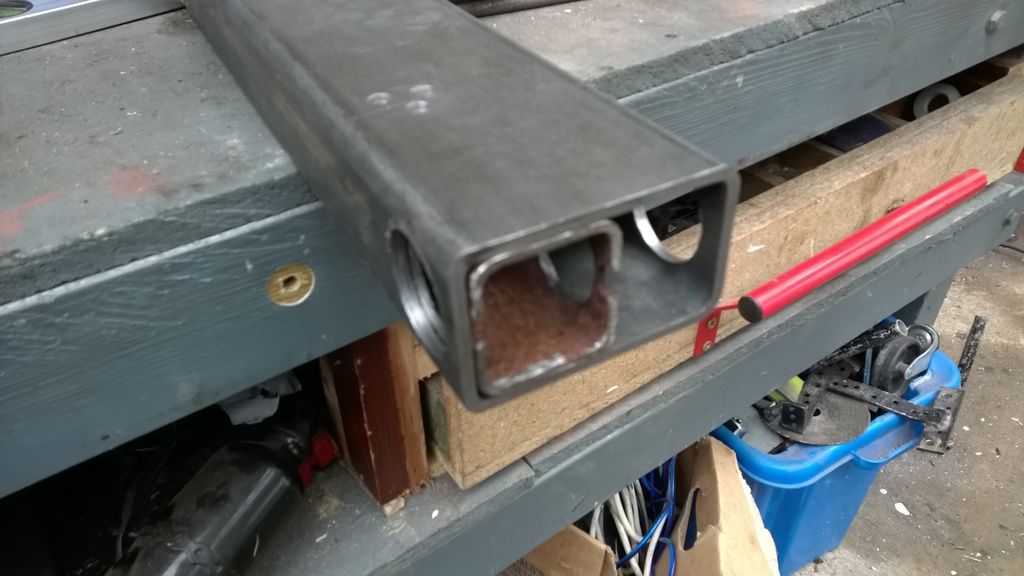 Then I bored a hole all the way through it all to insert the quill.
And this is where problems started. The hole had too much slop, even cutting a slot in the front and bolting it up tight wouldn't work.
So annoyed at that i tried the slider, that wouldn't slide as it had warped.
More annoyed by then....
So with out consideration, what if it doesn't work I cant go back or any other useful thoughts. I lopped the front off the old pillar drill and welded it to the steel section.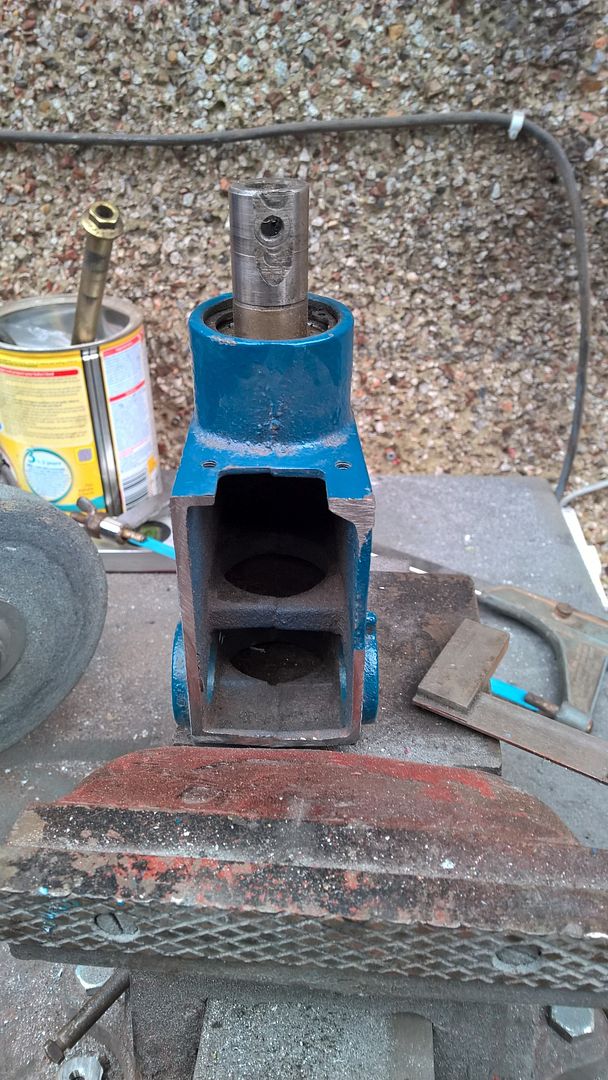 It worked beautiful, it was nice and square, the welds looked good. Then it cooled down. And the cast iron cracked, in a few places as well along the weld seam. GREAT!
So a 60x80x10mm steel plate had a precision hole bored in it on the DIY lathe, which took about 2hours and an old broken drill bit.
I also cut two 20mm strips of 10mm plate and welded them to the front with 3 high tensile bolts and some weld nuts. That gave me enough force to pull the top of the box in half a mm or so so it would guide the quill without clamping it.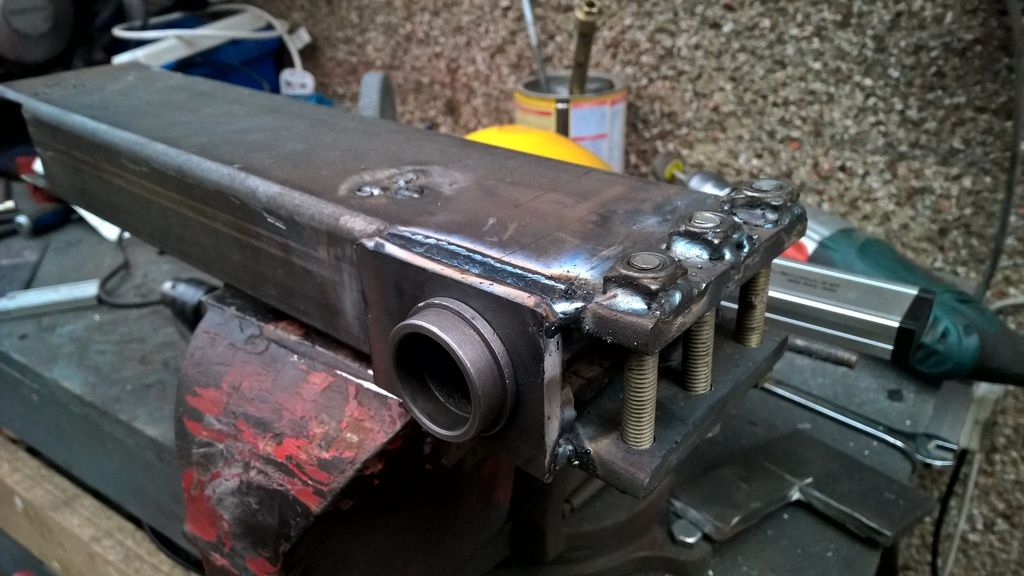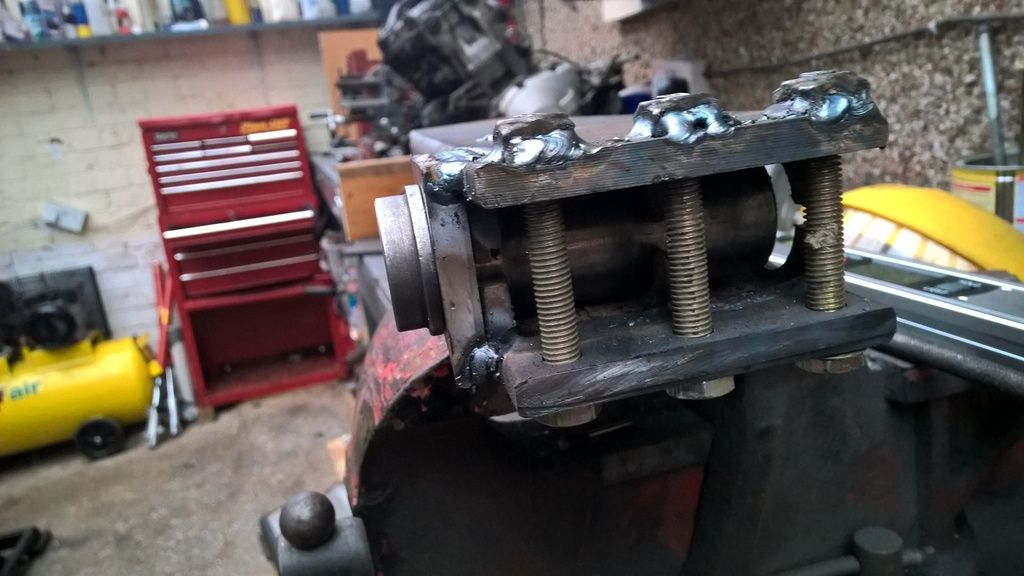 One end sorted, now the other
After cracking the original head I was skeptical about taking measurements off it. So when I needed to attach the the quill handle I drilled the correct sized holes in two 2mm steel plates and oversized through the box section. This gave me some wiggle room to align everything before final welding.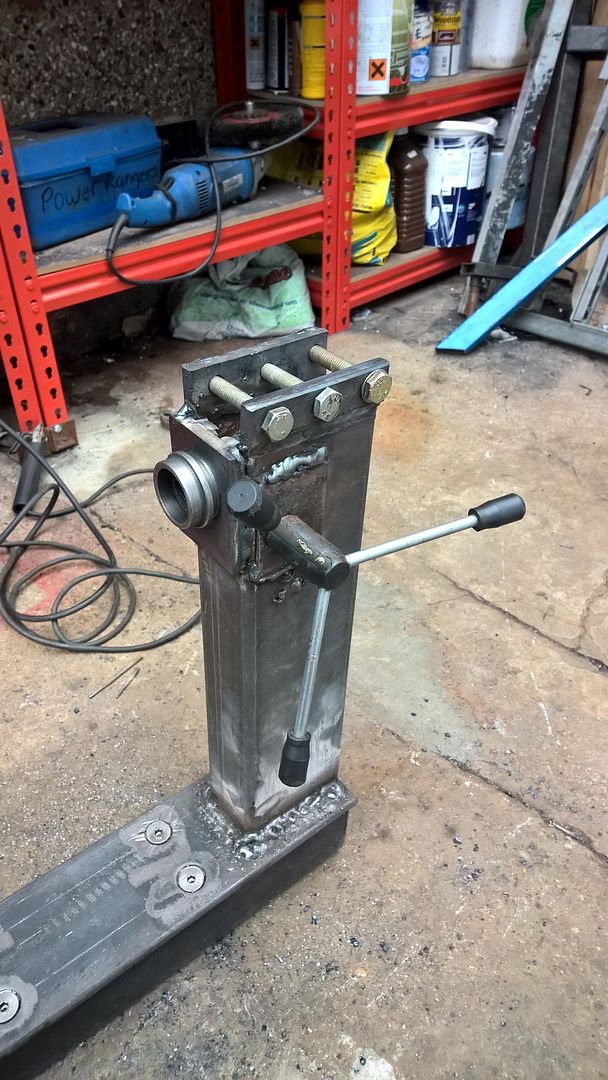 more scruffy welding where this box section joins the spine, the first few passes where neat, I think I tried to stretch the pool a bit wide, never mind I've been over it about ten times the welds very thick now.
Table got sorted. I cut the slider in half and then joined it with a 200mm long price of 10mm plate. This time a clamped it down tight and managed not to warp it.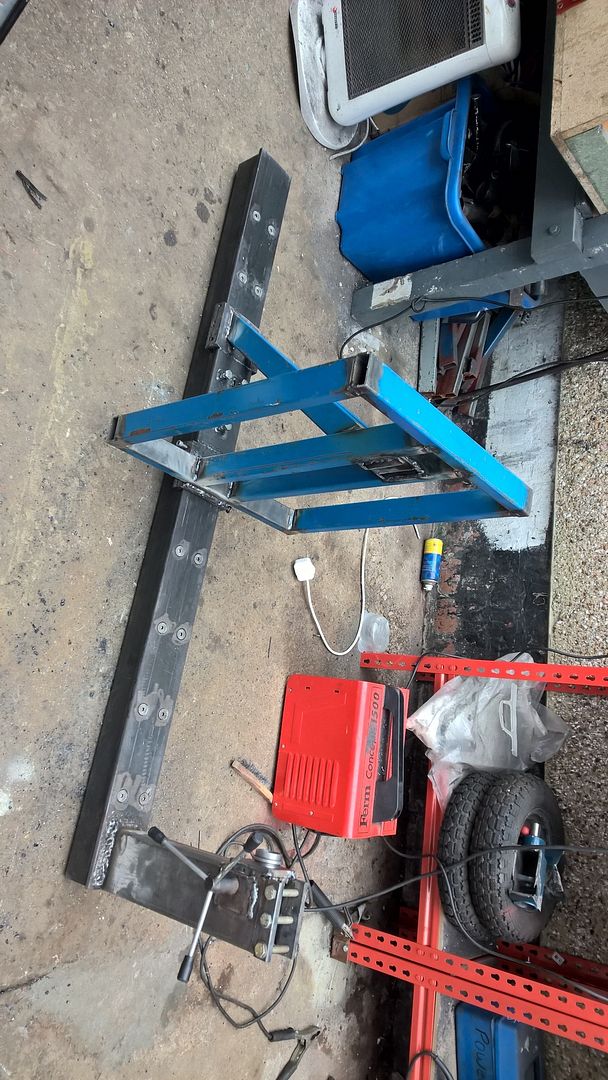 The plate also has 3 10mm bolts in it to tighten against the back and stop it sliding, lock it on place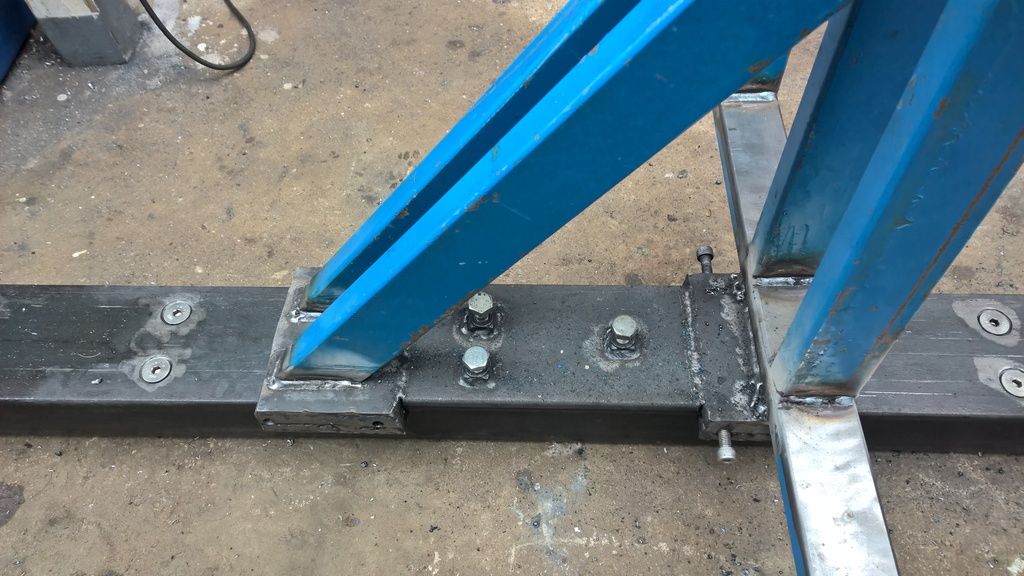 Other than that, I've painstakingly tacked the top cast iron bearing mounts on, and managed not to crack it and welded a 300x300mm 10mm plate to the base to stand it up on.
I've also raided my old little compressor for a soft start 2hp motor.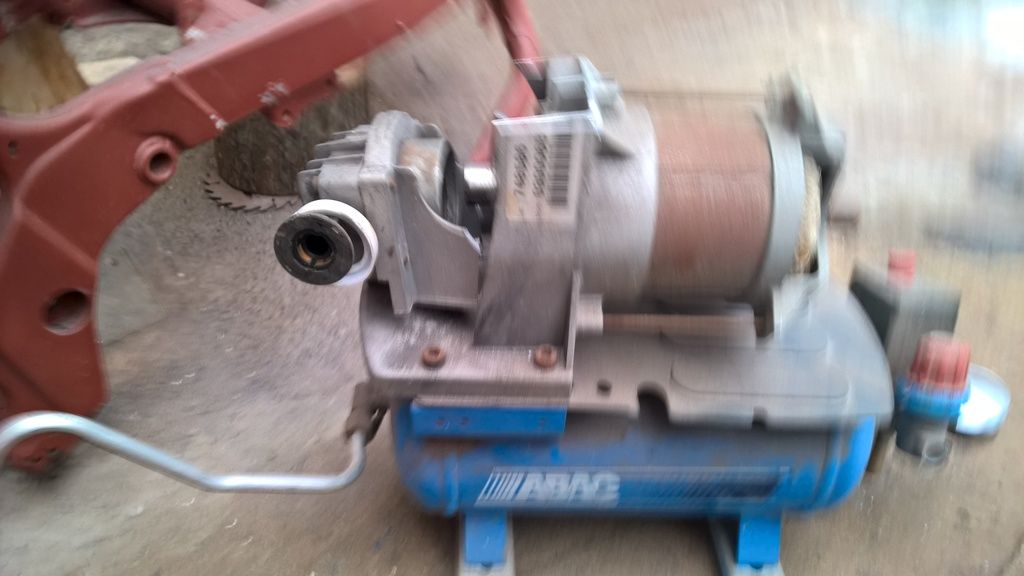 Pulleys and belts are in the post, along with more bearings. Will update as I can.