Discussion Starter
·
#1
·
So last Thursday I decided to splurge and buy a new set of handlebars for my bike. After work finished I wandered up to the parts counter and hashed out that I'd be buying a set of Renthals which would be ordered and hopefully shipped post-haste.
Tuesday I was working in the back shop when Amy yelled across the yard from the parts building/show room. "JEFF!"
"JEFF!!!!"
"Your bars are here!"
So I ran across the lot to check them out. "Sweeeeet, they look hot. I'll pay for them tomorrow."
Amy says, "I called your house, but you weren't there, so I left a message for you at home."
Thirty minutes later Warren comes up and says, "you got a message, your bars are in." He looked really confused that he had to tell me, and Mike the foreman was laughing.
I didn't get the story until I got home the next night, but apparently Amy called my house and told my Mom that my bars were in. Who then turned around and called the service desk to ask them to tell me that my bars were in. She's pretty funny sometimes.
Thursdays we're open late, but the service dept basically closes down at 6 like normal. There are a couple of guys who stay around to move stuff and get bikes moved out. But generally nothing happens. I stayed behind to replace my bars, and help out a little bit. So at 6 I rolled my bike into the shop and went to work.
Que up an appropriate song.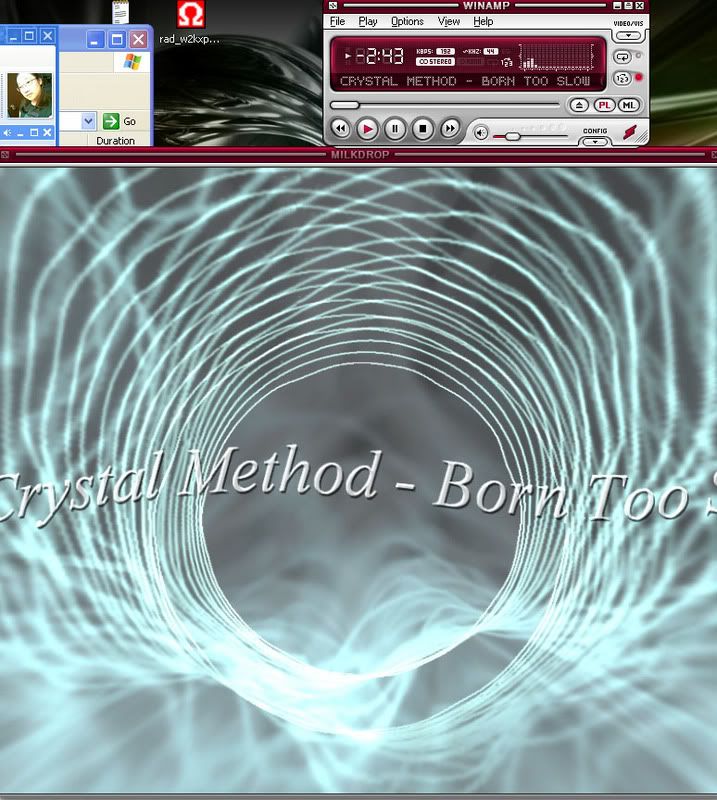 Remove the bar ends, and bar end mirrors.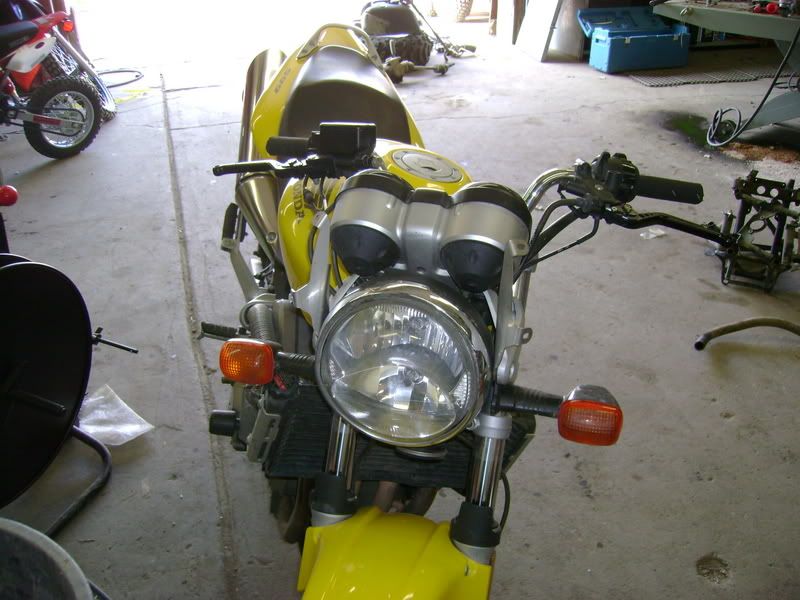 Pull off the left grip, and switch gear housing. The disk is the choke.
Rip off the clutch and we're 1/2 way done the dissasembly.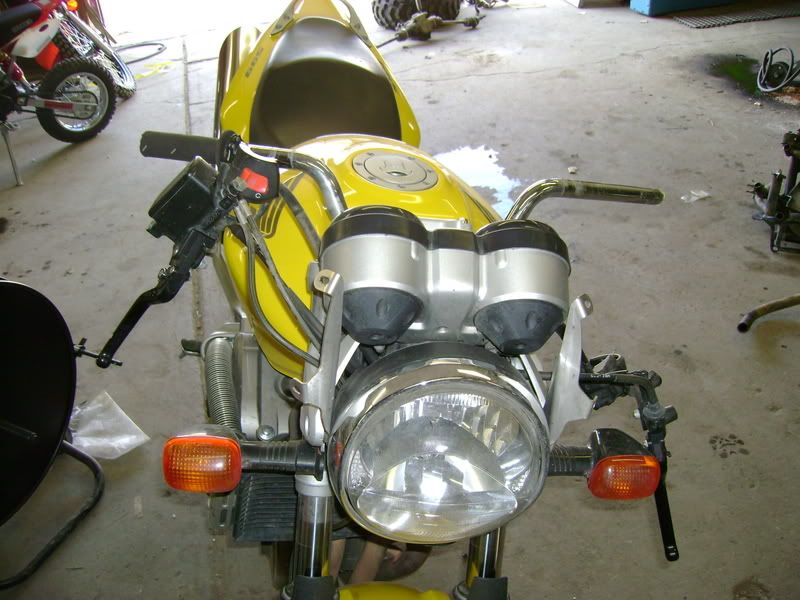 Take off the brake lever and the switch gear housing. Then remove the handlebar clamp and slide the bars out of the throttle housing. This saves you from having to reattach throttle cables.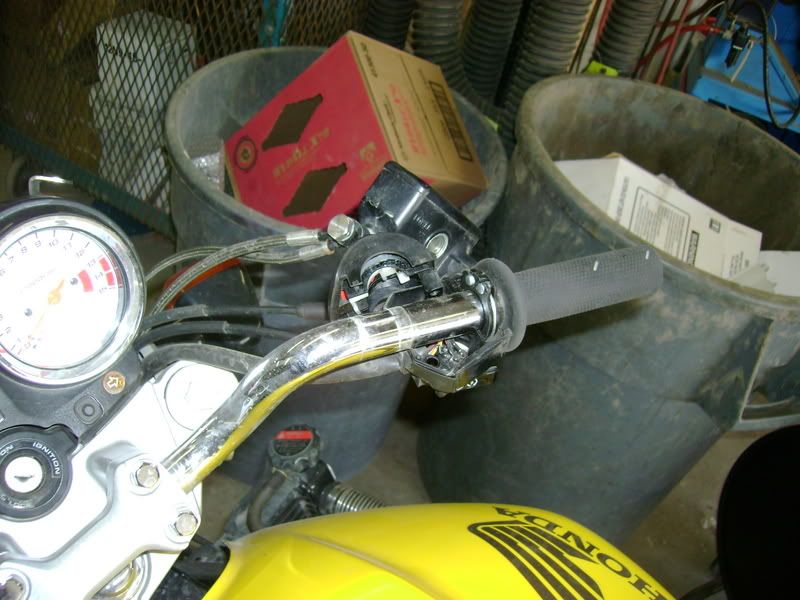 Naked bars.
Compare the old bars to the new bars.
Install the left grip and barend mirror.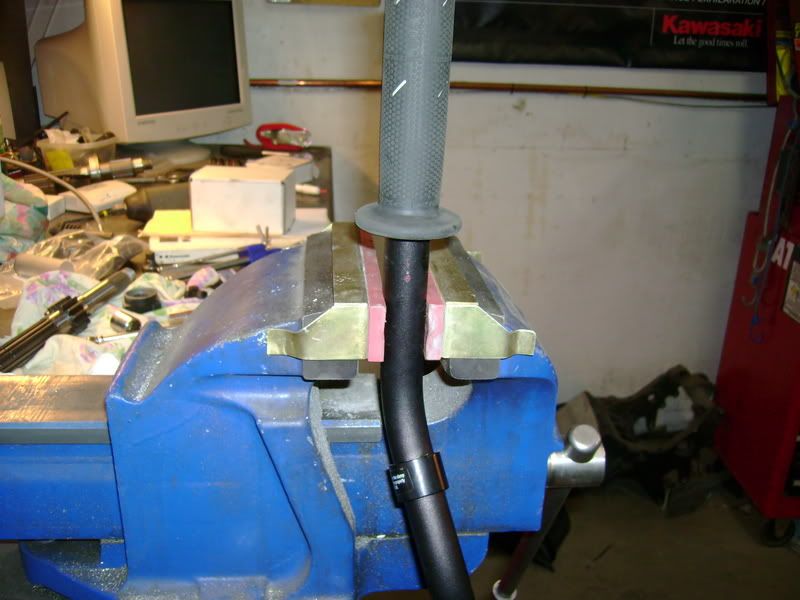 Drill a hole for the switchgear mounting locating pin.