Discussion Starter
·
#1
·
1995 ZX600-C8 :skully:
Just registered read some noob stuff and marked the members map. :thumbsup:
Had this bike for about a year now (Been riding about 6 years off and on, on friends bikes, took my MSF and got my bike)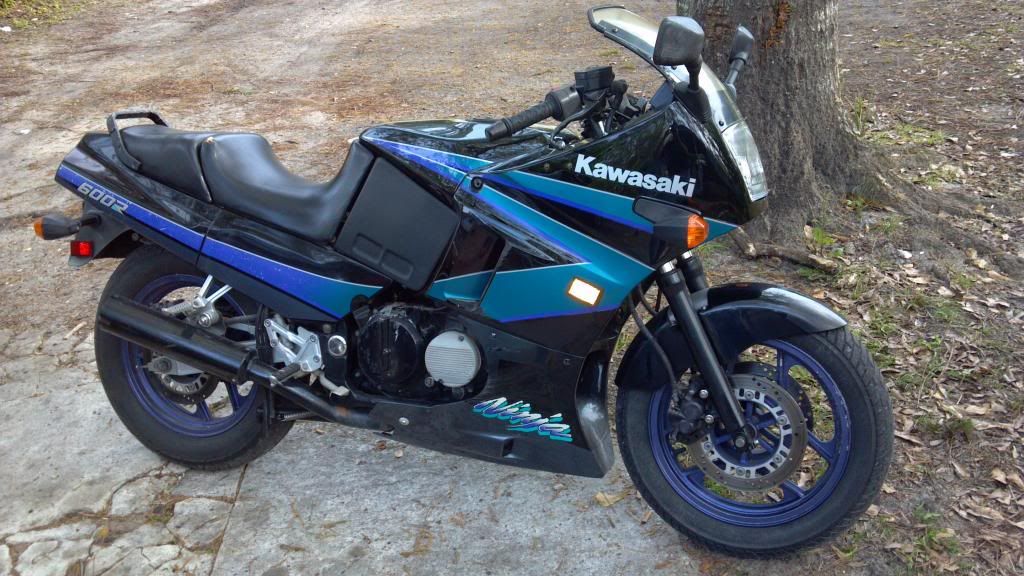 Cleaned the carbs and updated the bike with bedliner spray and a MP3 Player with Loud speakers.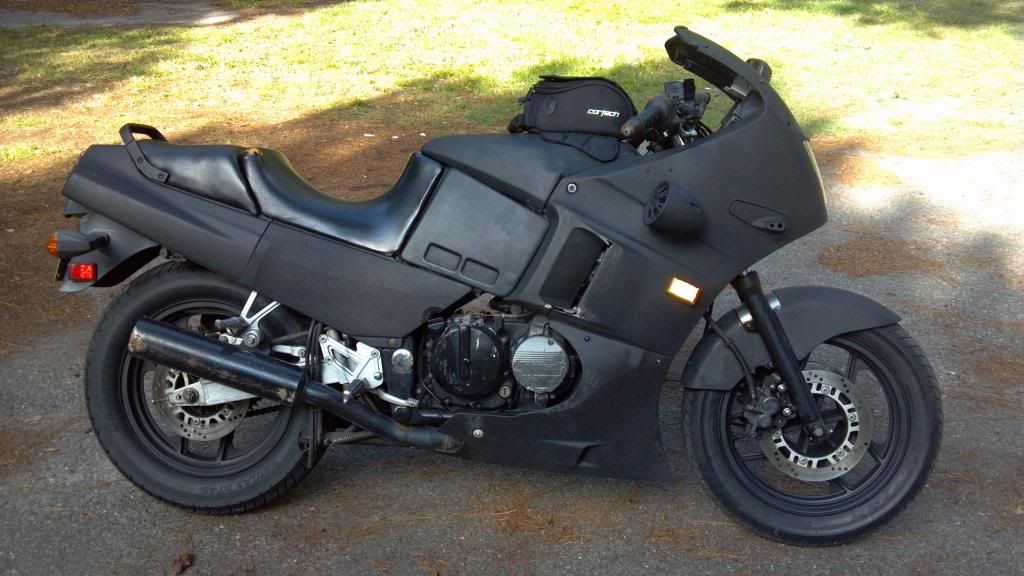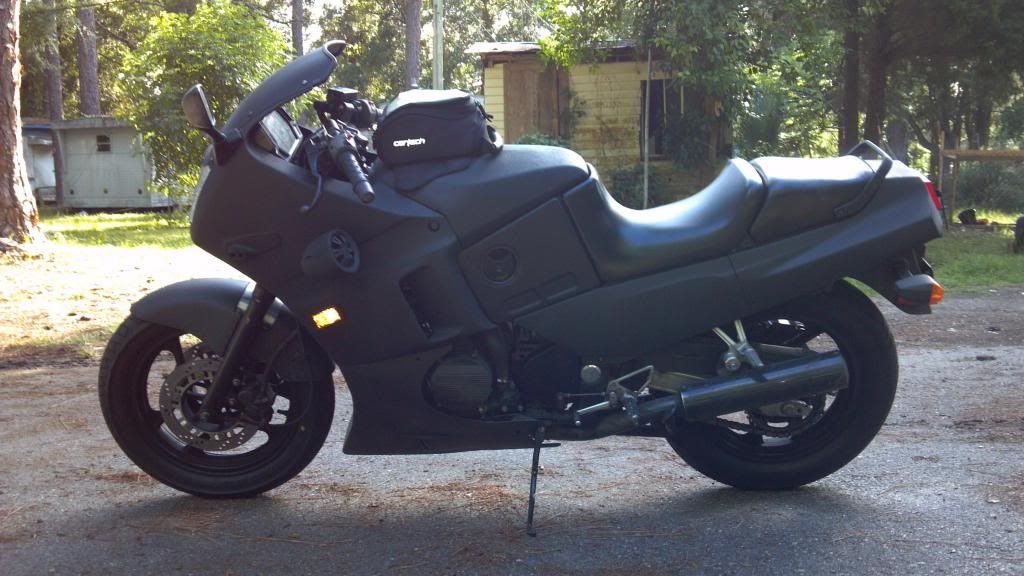 Installed some sweet after market mirrors with built in turning signals and smoked out covers. (Always had an oil leak at the shifter, I never fixed because I am a noob and need some help with that.)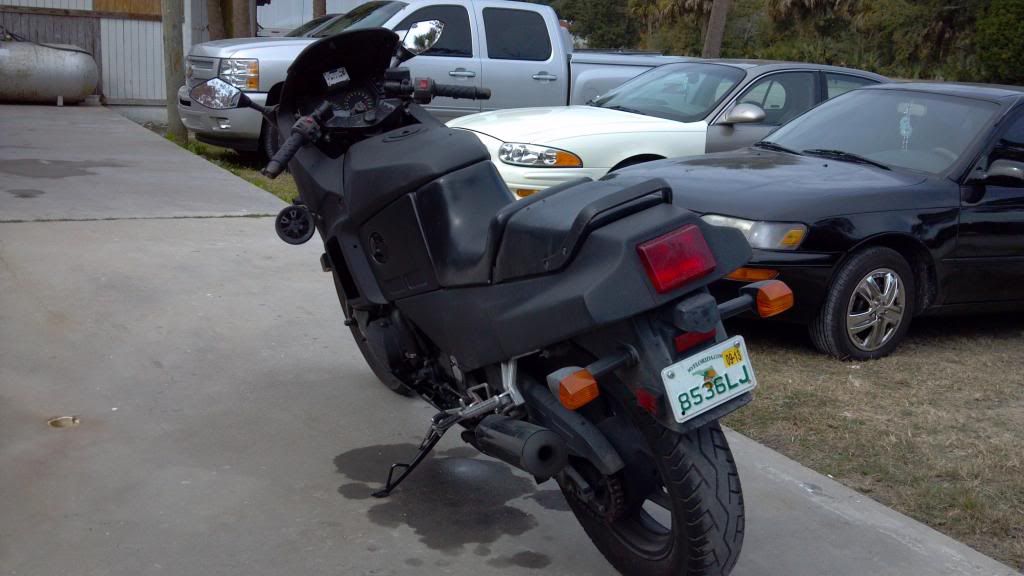 Then I had a bad crash about 6 months ago.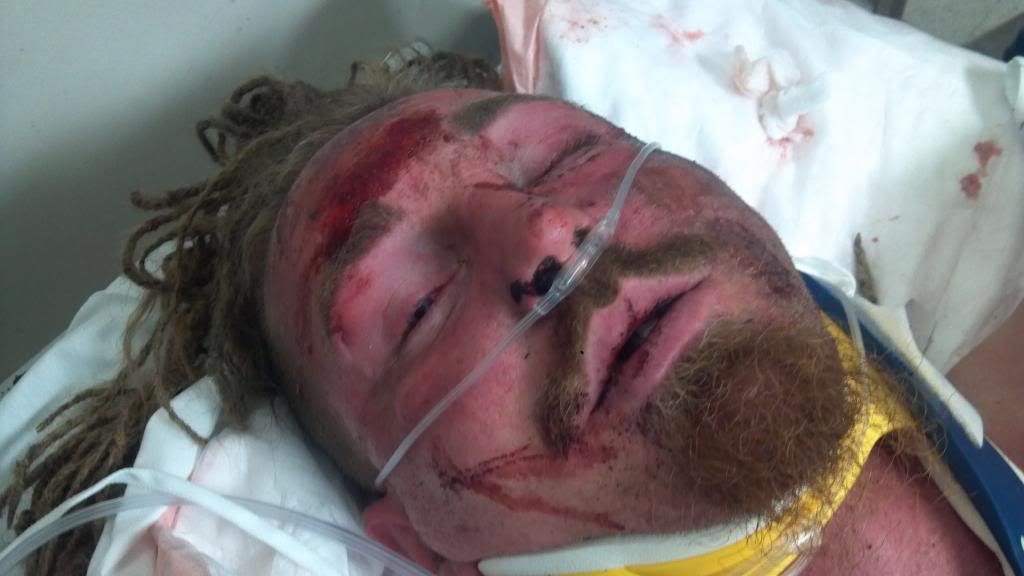 Loved riding every day but I hopped in the saddle one morning leaving my girls house way to tired (1 1/2 half hours of sleep) and fell asleep, hit a tree doing about 50. Broke my neck (the same break that paralyzed Christopher reve AKA Superman) only difference is I did not snap my spinal cord. I have some pins and bone fusion in my neck now and made a quick recovery. Walked out of the hospital 3 days later. Day one out cold. Day two 9 hour surgery. Day three they could not keep me in the bed!!!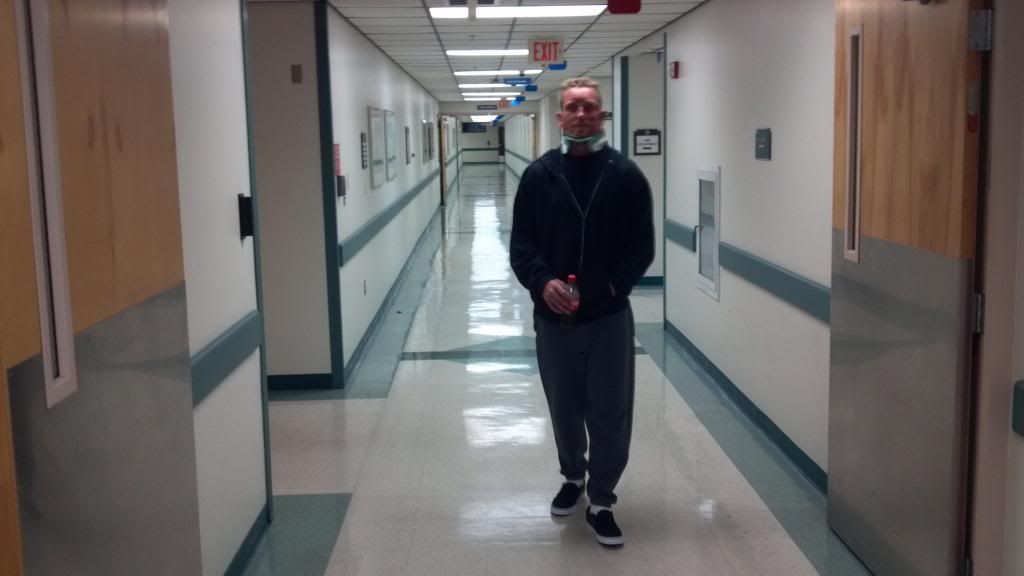 Got some nice scars to show chicks now though.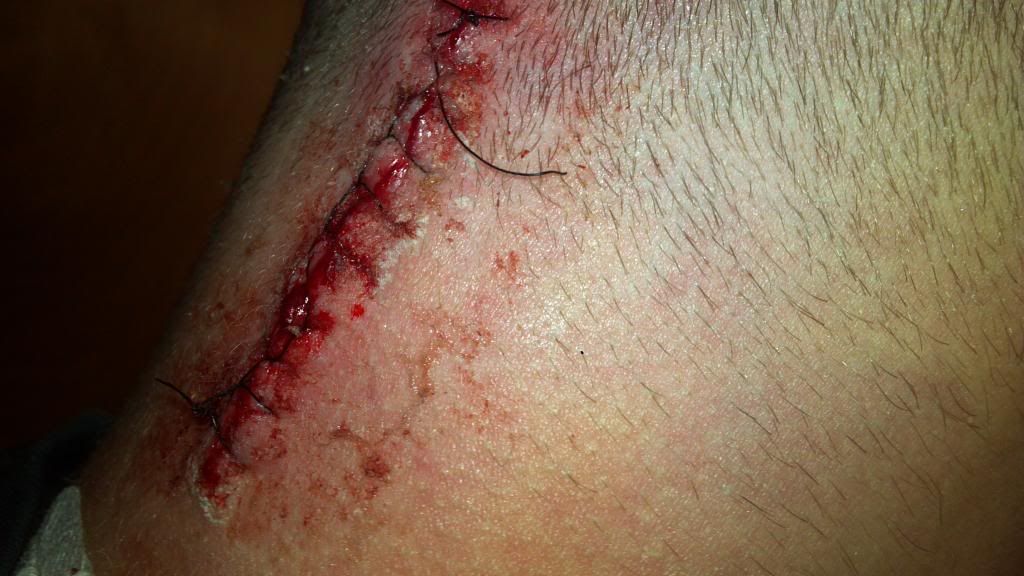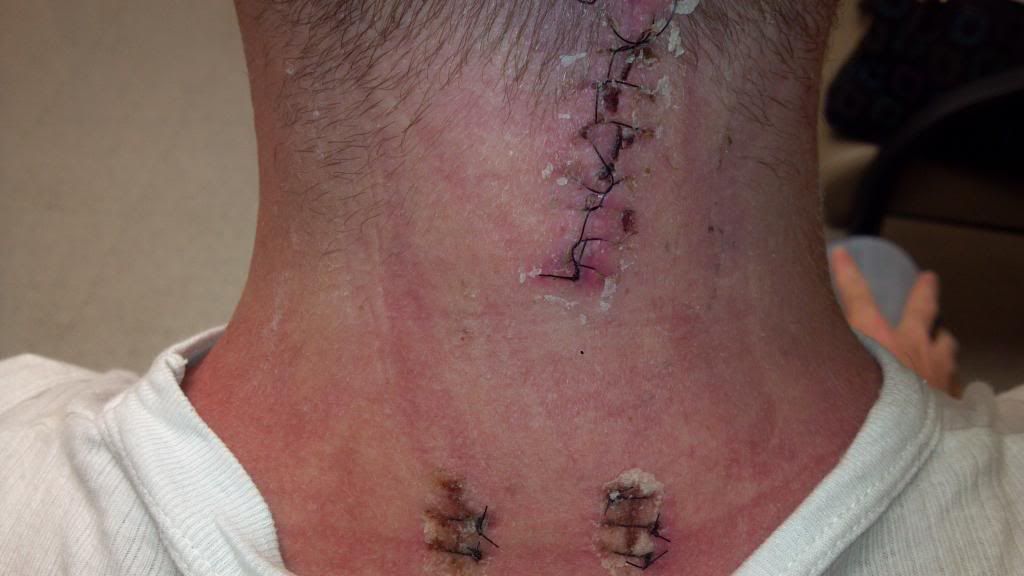 Here two picks of my bone fusion and pins.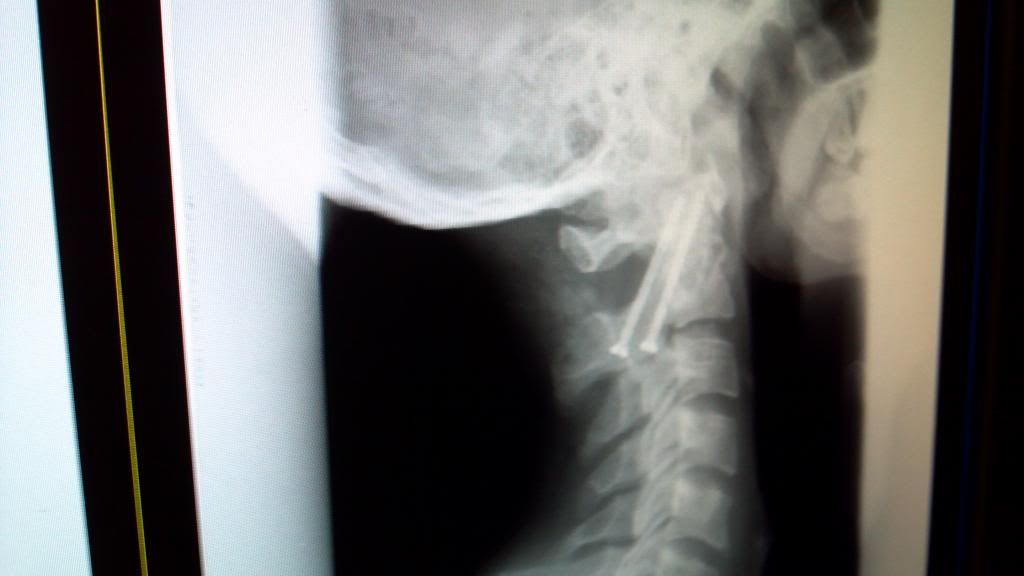 This is from inside my mouth. (New fangs!!!)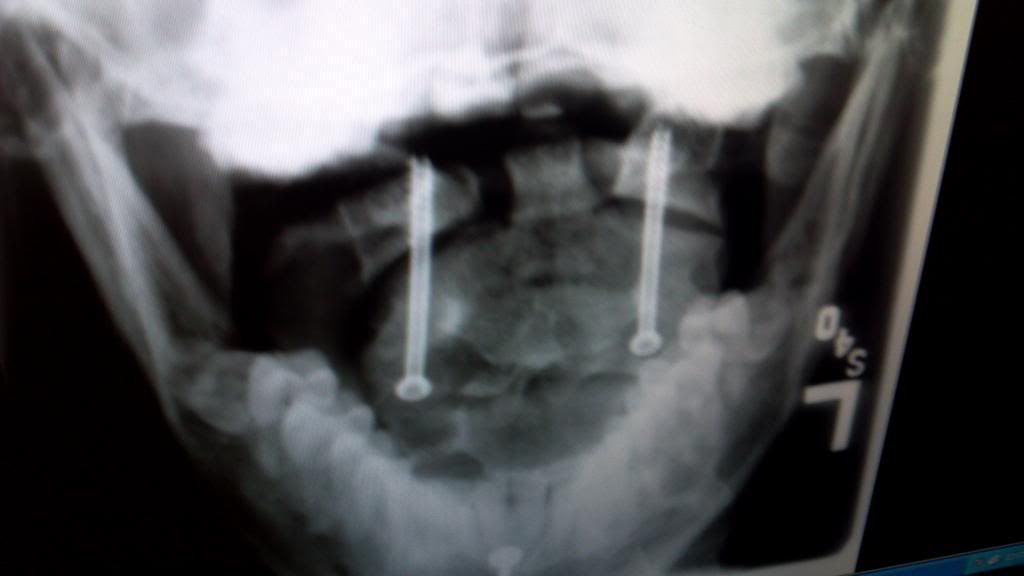 Bike looked pretty messed up in the pictures that my family sent me while in bed rest.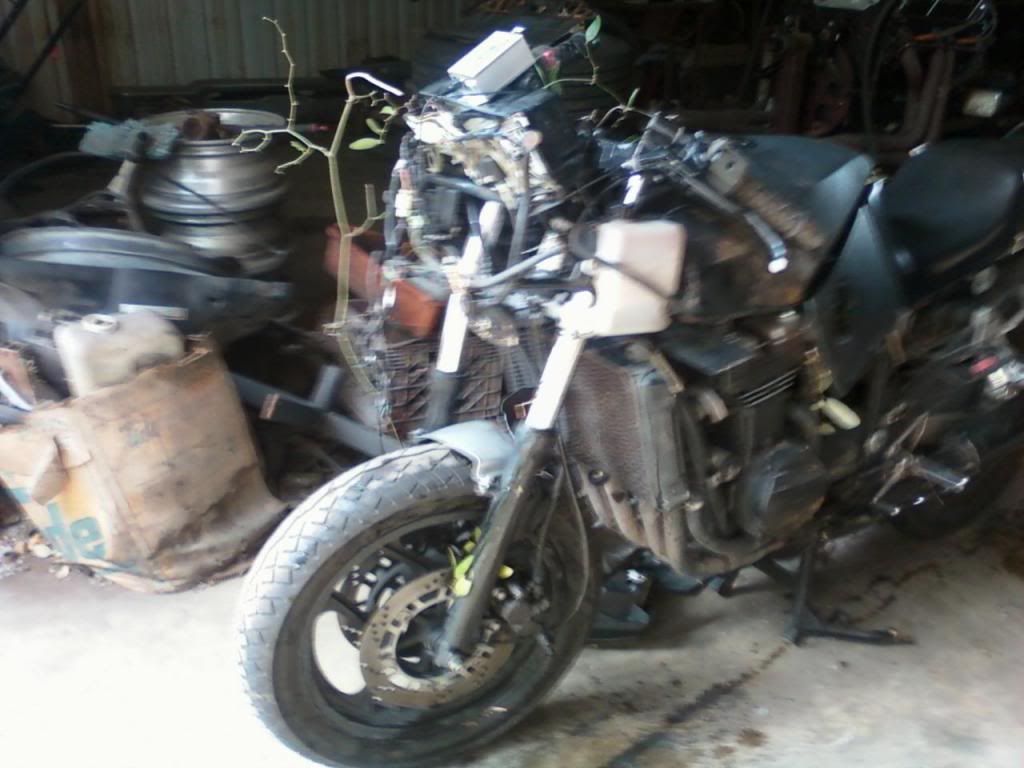 Just got my bike back about a week ago and I am fully functional to work on it. They say I am just going to be limited in how far my neck will turn. Top two vertebra are fuzed together so they will never move apart again.
I have installed a new pulsing coil and cover and the bike cranks right up!!! Installed new forks and triple tree. Re installed the front tire and brakes. (They need bled from what I have been told by a friend but I just installed today and don't know how.) The carbs 1 and 2 were leaking and I pulled them off, cleaned then re installed. No 2 still gets gass on the bottom of the bowl but not enough to create a drip. I played hell once again to re attach the boots to the air box... I am thinking till I get everything else sorted I will just leave em be. Need the money to buy rebuild kits and it is weekly when I get paid that I buy new parts and prioritize what I am getting next.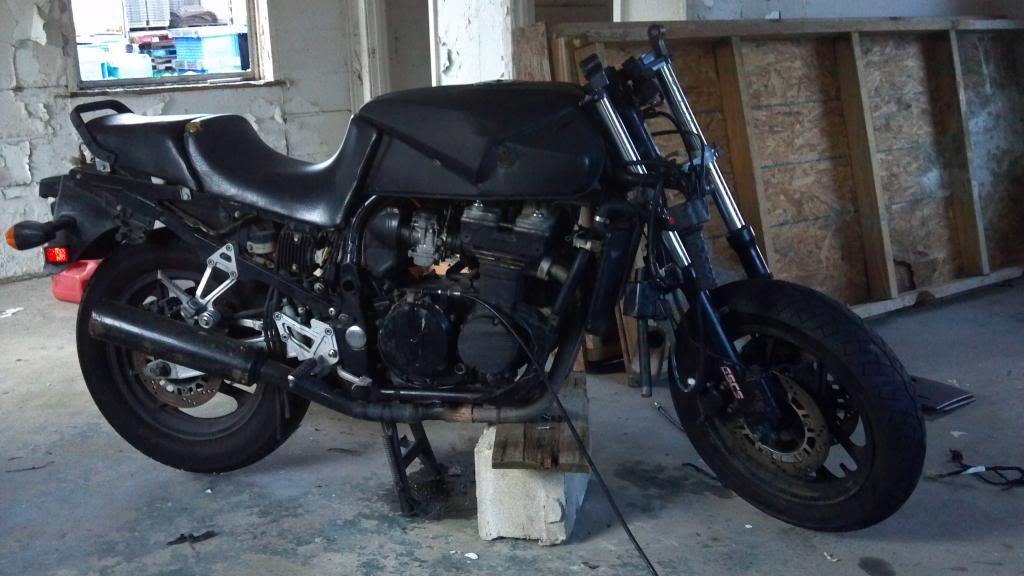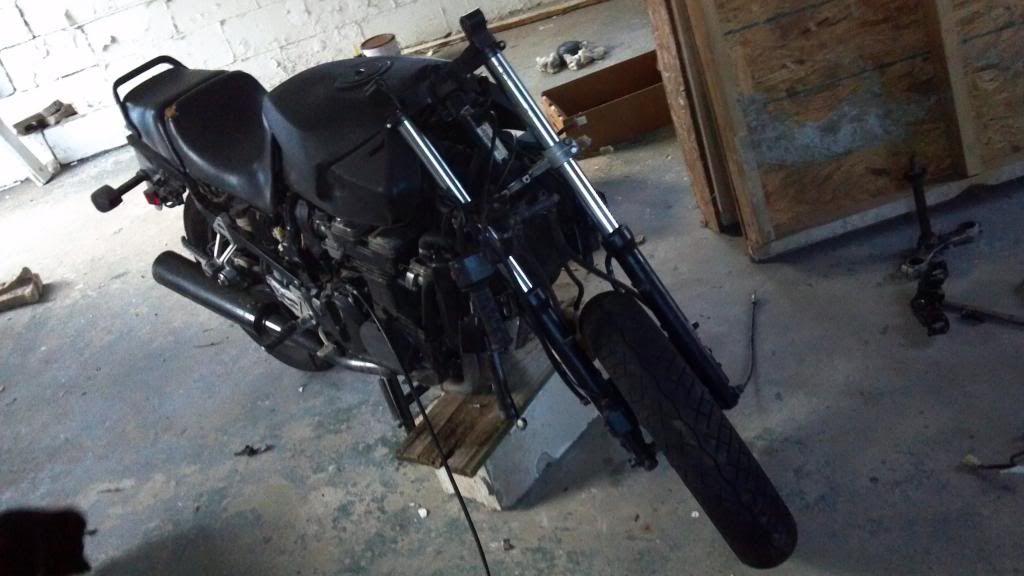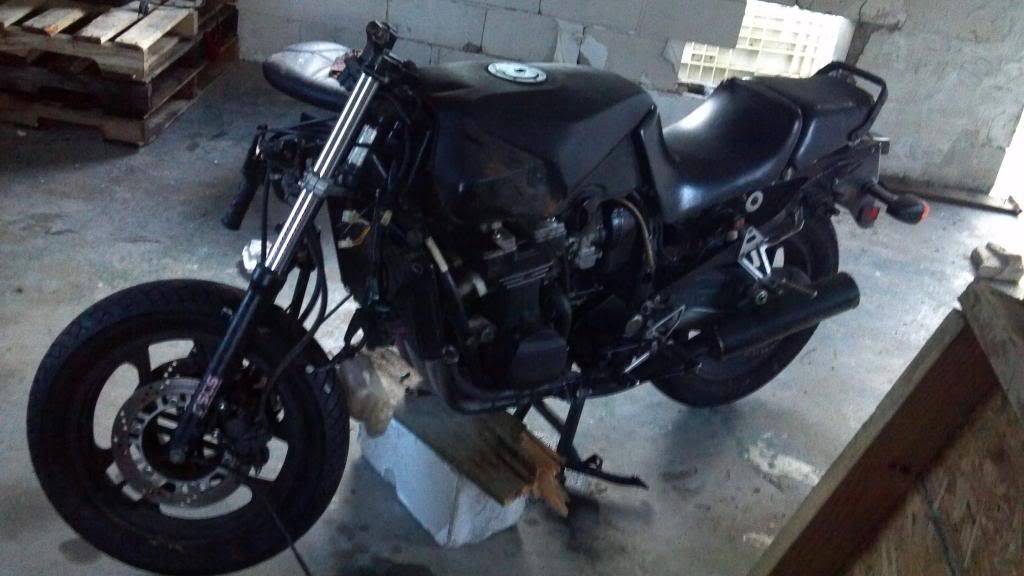 Still has the same leak at the shifter need to get that sorted too.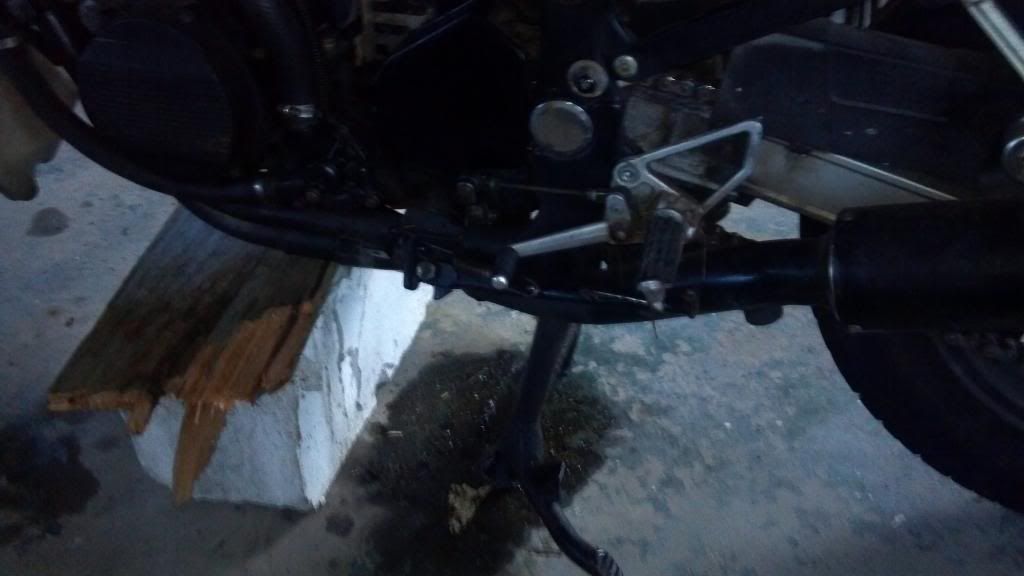 I have the rear brake light and the turning signals still work!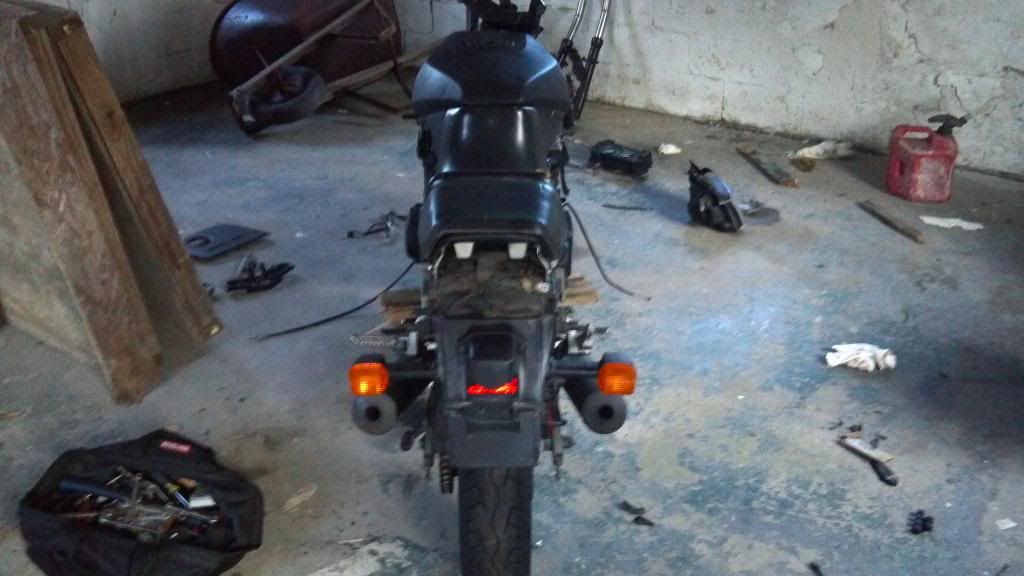 Soooo what I am wanting to do is make a street fighter out of her and am looking for advice.
I wanted to make her a fighter when I first got her but I never got the balls to start. The gauges still work, everything is functional except the temp sensor and the fan does not come on when it heats up. (hoping that is because the coolant temp sensor is not telling it that it's hot) Raid is dented but still has coolant in it, so no leaks. I am tempted to buy the coolant temp sensor that attaches to the water pump and see if that fixes it.
I also am hoping I can get advice to install some digital gagues and re rout the ignision.
This is what I would like to use. (found on ebay)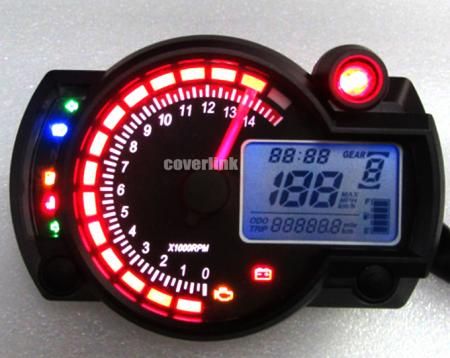 Then I would like to wire this up for my temp. (also found on ebay) Not sure how the fan switch and everything would still work after removing the sock dash. (Which I still have and will use till I can get things sorted.)
I also have a friend that can help me fab some brackets to clamp this on to the forks so I have a better looking light. (ebay) Seems like it should be bright enough.
I would also like to just go with pod filters on the carbs. I have read that I will need probably a stage 3 jet kit at least. (would like to keep stock exhaust) If anyone here that knows a bit about these ZX600-C's could tell me what I need to do to run pod filters I would be a happy guy. If there are jets I can just buy put in and set the air mixture screws that would be ideal. I am not very familiar with mechanic work so purchasing and installing would be great. I don't mind burning more gas to be able to just pull out the carbs and not mess with the damn air box!
Then for the time being I am just going to buy the plastics for the back of the bike and sides and re spray with bed liner spray to keep with my color and look I loved so much. (Still have knee pads that go on the side of the tank)
Would love to do a fender eliminator later on and get a better looking ass when I can but I am going to have to keep my back seat for my lady.
Hopefully will be back on the road in a week or two looking like Frankenstein on the back wheel! :fire:
Thanks for any help and I love this forum!!! Been lurking for quite a while, you guys have some fucking awesome and beautiful machines on here!!! :robssmilie: