Discussion Starter
·
#1
·
I am revising this build as I am not going for ridiculous or radical. The RC36 deserves a little more respect and I intend to make this a nice looking machine. I now have my goals set. 2004 GSXR 1000 front swap including controls and electronics. I will be using a head winds Carbon Fiber 5-3/4" bucket with a standard lens and H4 bulb. The unit comes with a black bezel and bracket for $211:
I will have a business acquaintance TIG weld an aluminum mount on the lower triple for me.
I plan to use a set of Motogadget gauges at some point once i can afford the $500+ price tag.
The Subframe,exhaust, tail fairing, taillight, and seat will all be from the current 848/1198 Ducati components. I already have the stock blacked out cans, the Y-Pipe (Thank you to GP motorcycles and Spectrum for the hookup) and will soon have the Subframe. I will need some heat shielding and the tail plastics and seat.
Here are the parts I have waiting for fitment:
Cans
Front end: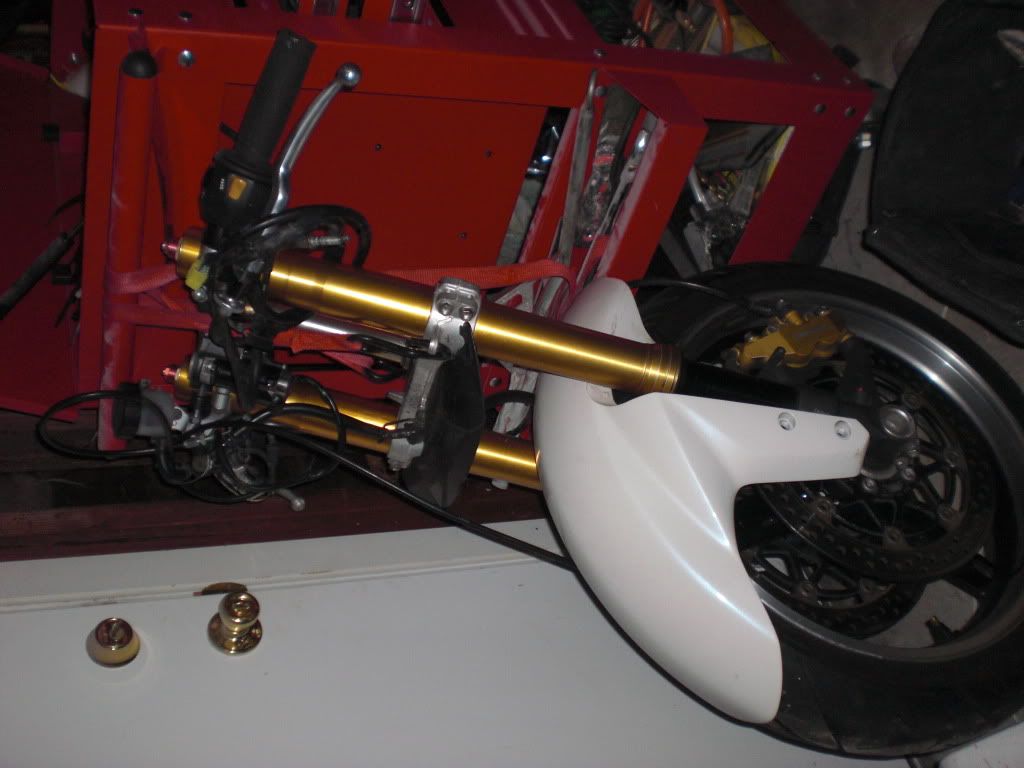 I wanted to remove the stock cast iron header and found a smoking deal tonight on Ebay. The lower header pipe has a dent in it but i have have that replaced. I bought he complete header for $95 with free shipping, saving me $500 for a newer stainless replacement:
The main reason I am going clean and cool for this build is that I took the bike in the canyons today on a whim and realized I really want to keep it a great handling machine. The V-4 is a very cool platform for a build and i want a nice 'Fighter.
I will pick the subframe up a little to keep the fighter style, but it won't be a radical job like i did with Kit's bike. I still have to finish her build as well, so this will be an ongoing project for some time. I won't be posting in the other topic any longer, so keep your eyes peeled to this post. Sorry for the duplicate, but the project name had to change.
Here is the current photo of the bike as it sits. For those who haven't seen it yet, I only fab'ed up the look of the bike in this manor as it was a complete salvaged wreck and I had little to work with. I want to ride it while I am wrenching so this helped to keep it running. The R1 seat, Night Hawk headlight, and triumph brake master got her on the road. The painted wheel is just for fun.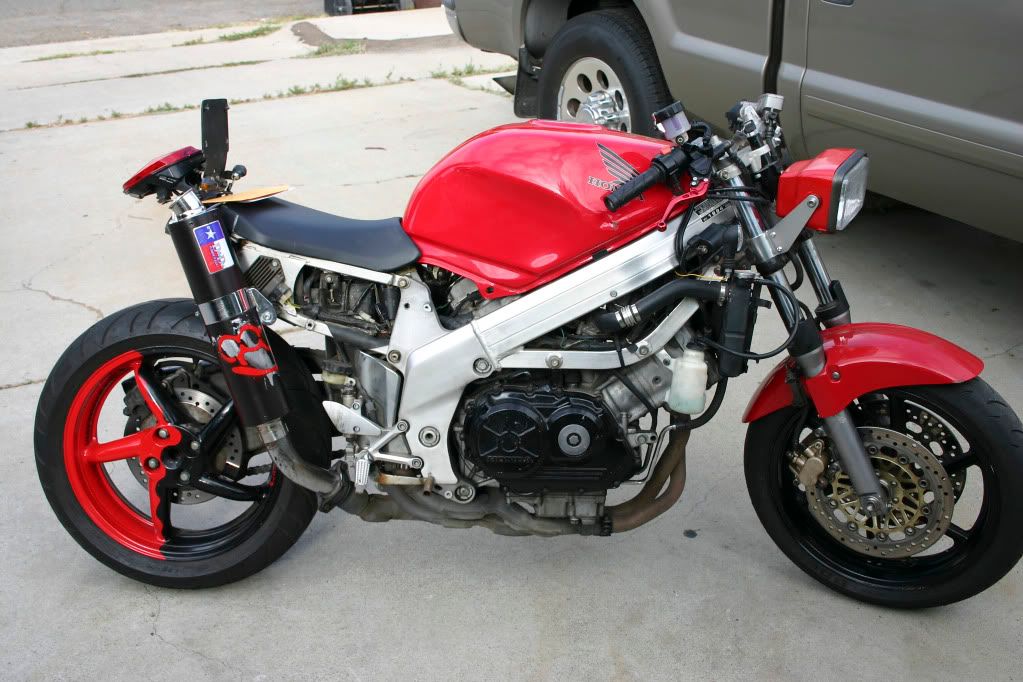 I will start the GSXR front end conversion this week.