ONLY OFFICIAL BUILDOFF UPDATES SHOULD BE POSTED IN THE OFFICIAL BUILDOFF THREADS!!! ALL DISCUSSIONS SHOULD BE POSTED IN THE BUILDERS DISCUSSION THREAD! ANY POSTS IN THE OFFICIAL THREADS FROM ANYONE OTHER THAN THE BUILDOFF THREAD AUTHOR, WILL BE DELETED.
ALL DISCUSSION ABOUT THIS BUILD SHOULD BE IN
Dudads 92 katana fighter discussion
And here we go.....I parted out the bike then used that money to buy the new parts so I will list what I bought with the money and what I spent extra. All parts with ** infront of them are parts bought with the money I made off selling my stock parts. I dont think that should count towards the final build cost but let me know. Ill post a price with the parts and without.
What I started with: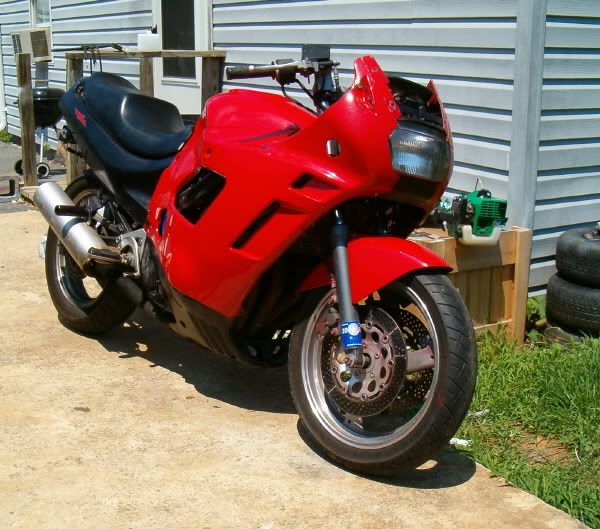 What it is now:
List of what has been done:
Frame cut and welded
Spacers made to fit the ninja swingarm
New lower shock mount fabricated
New subframe braces fabricated for Ducati subframe
Holes welded closed from cutting off the stock subframe brace
Custom plates welded on for the new GSXR rearsets
GSX110 Engine swap
GSXR/R1 Hybrid front suspension setup
Total spent not subtracting parts bought with money made from selling stock parts: $2,462
Total not including parts bought with money made from selling stock parts: $1,722