Discussion Starter
·
#1
·
DZC new product feeler......QR tank pins now available UPDATED
I am working on a new simple kit for a buddy on another board.....and figured I would see if anyone here would be interested. Its a quick release fuel tank kit. As with any of my products..anyone could do it themselves...but people like things done for them, so if I can provide something people will buy, instead of doing it themselves, I shall.
This is a kit that is in the market now..Sato Racing...$42.95.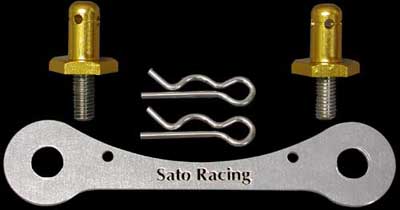 This is the kit I am making.....when all is said and done...it should be between $10-15....I am trying to use all stainless parts, so rust is never an issue. We all know...SS is expensive. But, still cheaper than what is out there. I am working on way to connect the two pins...with a nylon coated lanyard.....that plate is nice, but too much work, and not needed, IMO.
Let me know what you guys think: