·
always a work in progress
Discussion Starter
·
#1
·
Gauging interest -
Easton EXP bar kit (the only thing I'm missing is the "bar pad").
I have the risers (no offset), riser bolts, EXP bar (M 58 67), and the little allen 3/8dr 5mm socket that comes with it. The bar is the lowest bar option they made (at 58).
You can hardly find these kits anymore. Mine is out of the packaging, has been used to mock up - but never ridden (none of the bolts have ever even been tightened down). Never drilled into the bar for the set pins on the controls.
I just don't want to use them on my bike - I'm thinking about clip-ons or a broomstick...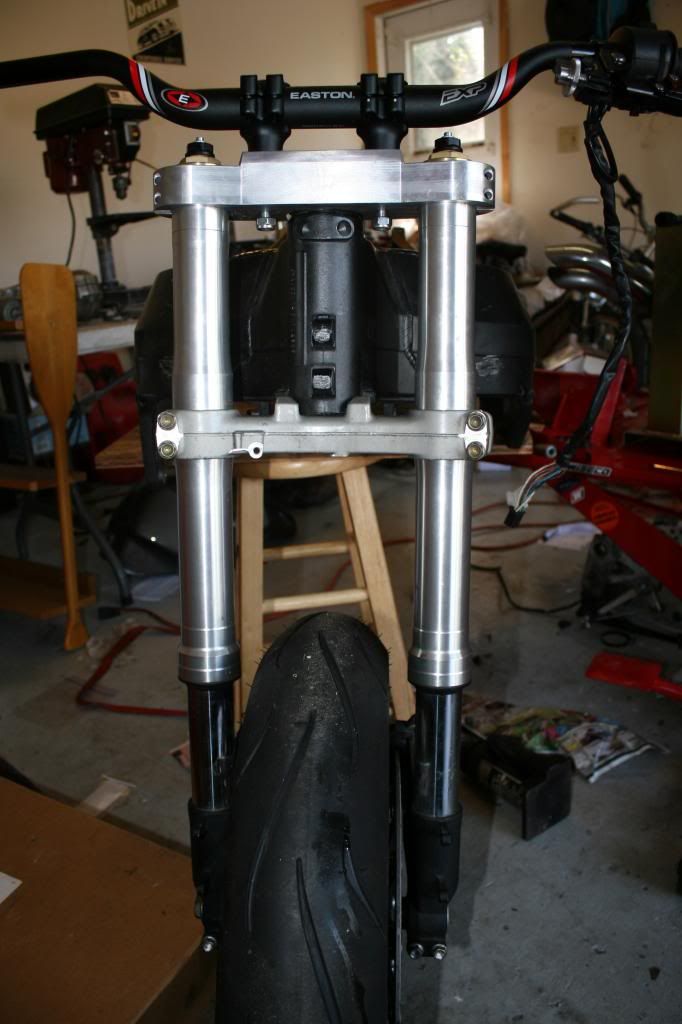 I figure it's worth somewhere around $75 shipped or so, right? The only 1 3/8 inch stuff left is on ebay and it's all selling for $90 and up.
I have more pictures on my computer at home - I'll upload them later