ONLY OFFICIAL BUILDOFF UPDATES SHOULD BE POSTED IN THE OFFICIAL BUILDOFF THREADS!!! ALL DISCUSSIONS SHOULD BE POSTED IN THE BUILDERS DISCUSSION THREAD! ANY POSTS IN THE OFFICIAL THREADS FROM ANYONE OTHER THAN THE BUILDOFF THREAD AUTHOR, WILL BE DELETED.
ALL DISCUSSION ABOUT THIS BUILD SHOULD BE IN:
Endo's 1994 Kawasaki Ninja ZX6E : Project Darkside Discussion
As today is the official start date for the fighter build off I feel it is appropriate to announce that Project Darkside: ZX6E has a new home. Which is to say, it's lived on blogger for some time now (since inception) but is only just now being announced.
All future updates will be made there. I heartily encourage you to check regularly as I will be updating as mods go into place. And I hope that you will feel free to comment in appropriate places.
Project Darkside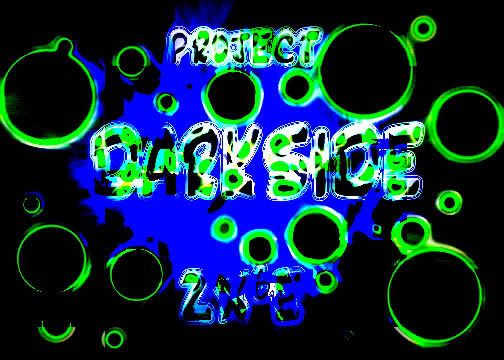 From the lowliest of beginnings...
Three months ago I arrived in Fairview Alberta to take a motorcycle mechanics apprenticeship course. When I arrived there was only one other student here who has his own bike. Endo arrived with a 1994 Kawasaki ZX6E which had the fairings torn off, the seat unit (fit replaced) with an R6 unit which is painted chalkboard black, every morning Endo gets a new wierd message from his classmates, and an Acerbis headlight. It was to be his, "learn on it," bike.
And man did he learn, every bearing on the bike was so seized it could more accurately be called a bushing, both axles and swing arm pivot bolt were too worn to be used safely. Every external seal was shot, and the front tire was so worn it looked like it may have been a race slick (the rear was replaced before he even arrived here!). The carbs looked like they had never been cleaned or synced. The forks had more oil on the outside then the inside
Most alarming was the liquid balance inside the front wheel, which even years later was still liquid and so slippery that your fingers would still feel slimy the next day if you made the mistake of touching it. That alone was an hour of painstaking cleaning, it wouldn't take much of that stuff to make the tire slip a bead.
In bits and pieces between class projects and in free time Endo slowly began to bring his bike into running shape. First a new front tire was sacrificed at the hands of the pneumatic tire change machine god. A second would have to be purchased ARGH! The crystalised sludge that was the original brake fluid is replaced and the metal brake pad liners are switched out for brake pads that actually have pads on them. Then the fork seals and oil are changed, followed by rebuilding the steering head. What a long and painful process it was to drive those lower bearings off the steering stem without causing damage to the stem. My offer to, "just lop the steering stem off above the bearing race then pound the race off," was not met with amusement. "But I've got my hacksaw here and everythin... aww... just a little?? No... awww... c'mon. Okay Okay put down the sledgehammer, I'll leave."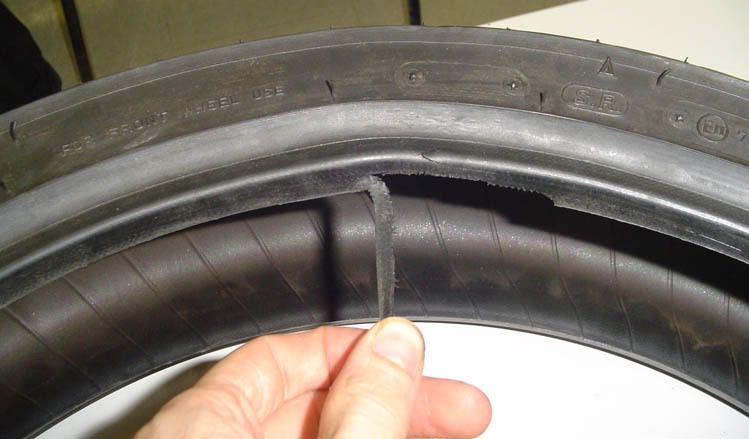 Sacrifice a tire, appease a pneumatic god
After that the swingarm was dissasembled and a multitude of parts were pitched. Including the axle and swingarm pivot bolt. Sigh, I cannot believe the previous owner was allowed to own a bike at all. At this time Endo is still waiting for parts to reassemble his swingarm.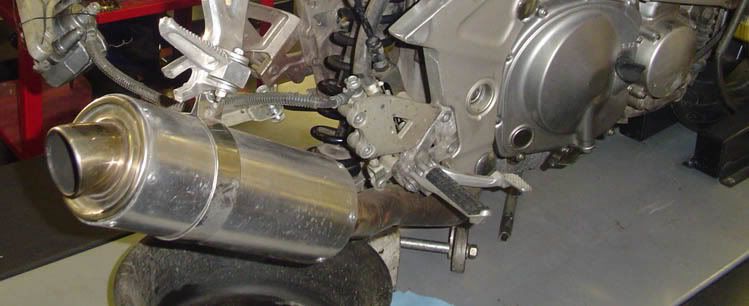 It's been three weeks you'd think we'd have swing arm bushings and bearings in by now, but no. Nice custom shorty can though.
After that came the carbs.... hours and hours of carbs. Carbs carbs and more carbs. And you know I'm not talking about the good kind that comes in potato chips. No, cleaning and recleaning that four bank, then syncing them and adjusting floats so badly out of alignment I personally cannot believe it even ran.
Shiney clean carbs installed. Not pictured 3 quarts of elbow grease used in reassembly.
At about this time the fighter build-off was announced and Endo decided to participate. After reading my blog (link in sig
shameless self promotion) he asked if I would consider writing it for him. Of course I agreed. So here we are.
Bike to date. Note the cool coolant bottle.
The project name itself was a major hang up. I originally proposed and argued valiantly for Project Passmark, as much of the work was to be done in class, but this was quickly vetoed. Project Endo-lution was proposed but dropped because of the vagueness of the name. Project Endo-volution was just stupid. Then one night whilst surfing the net we bumped into an old old old pic of a TIE Fighter pilot's helmet and inspiration struck.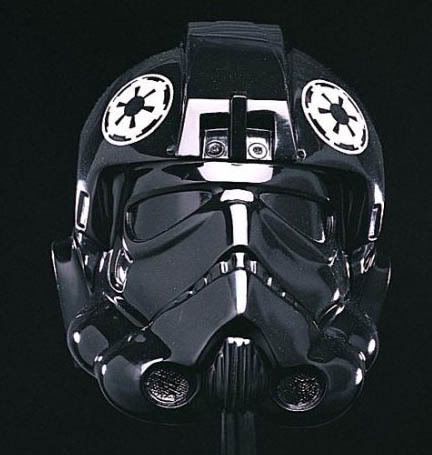 The brainchild of Endo
Project Darkside: ZX6E
was born.
Current Mods:
Front, sides and lower fairing removed
New Handlebars
Can shortened
Acerbis Headlight installed
Harley sportster fork signal lights
Custom Coolant Bottle
R6 Subframe and seat unit (with mini indicators and undertail eliminator) test fitted
It should be mentioned the above work was done prior to Endo arriving up North (Aug 18th)