Discussion Starter
·
#1
·
escort1991's "Ratigan" 93 GSXR750 build
Well, just picked up a 1993 GSXR750 that the previous owner started to fighter. Bike looked better in his garage than it did in the day light and when I started pulling it apart. It currently has some dirty bars ghetto fabbed up and GSXR1000 brake calipers. Here are some pics to start it off of what it looked like when I picked it up yesterday....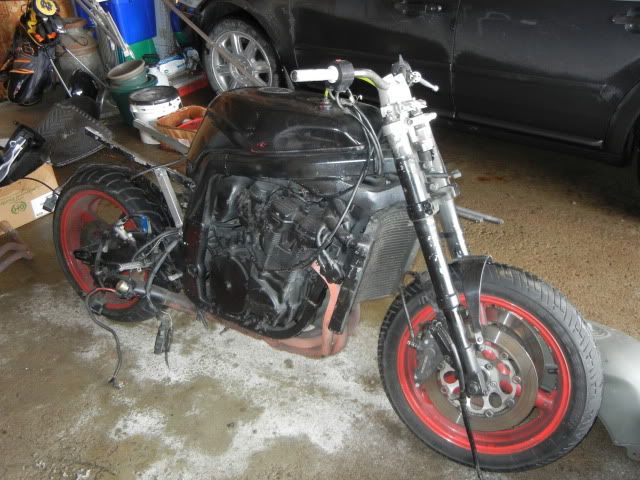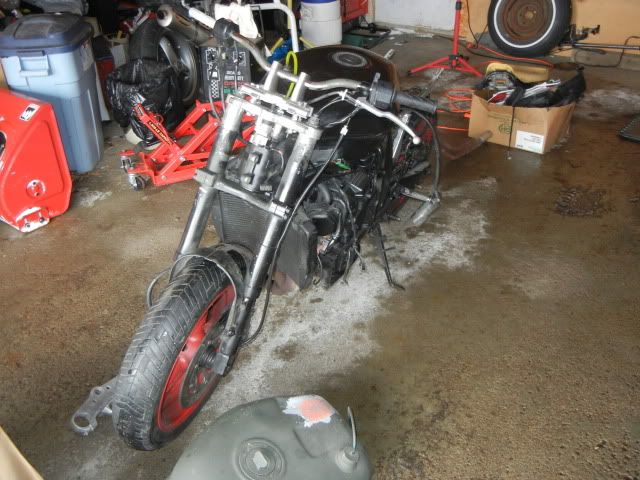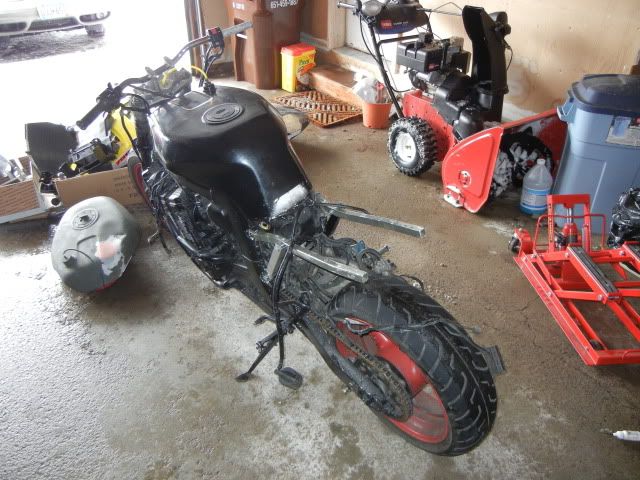 Some parts that the former owner decided to add with the bike...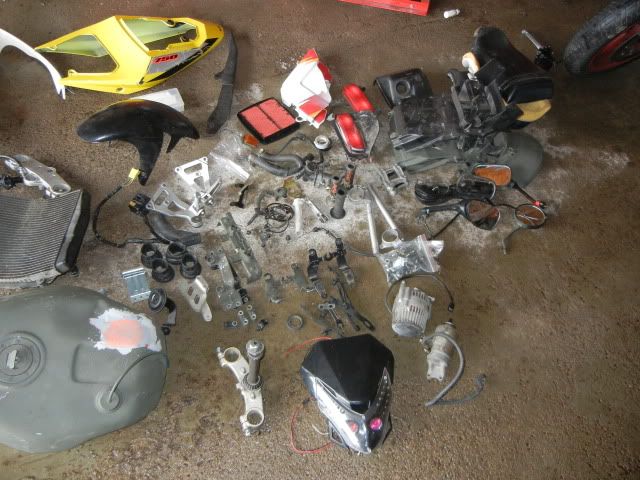 And I also bought up his 1/2 of a 1993 GSXR600.....
This will be a slow build as I do not have a lot of money. So, I am trying to decide if I want to part out the remainder of the 600 and put that to the 750 or what. However, my list of firsts include:
Headlight(not the ebay cheapo in the parts pic)
Subframe/Tail section
Exhaust
Battery
Mirror
New triple(existing one is jacked up and rigged, already started pulling it off)
Any and all comments welcome. Thought/ideas/parts you think would look good/whatever. Like I said, I don't have a lot of money to throw around, so, any ideas would be helpful. I will try to keep this updated as much as possible. I will only get to work on it a couple times a week.
Thanks for looking.