Discussion Starter
·
#1
·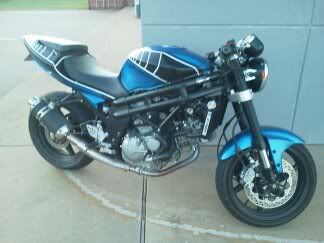 I bought this Hyosung for pretty cheap and as soon as I bought it I though bobtail, and here recently the wiring harness decided that it didnt feel like working anymore so I figure this is as good a time as ever to make some changes.
Aight nuff talk here we go...
First things first gotta chop the tail no prob. here pretty straight forward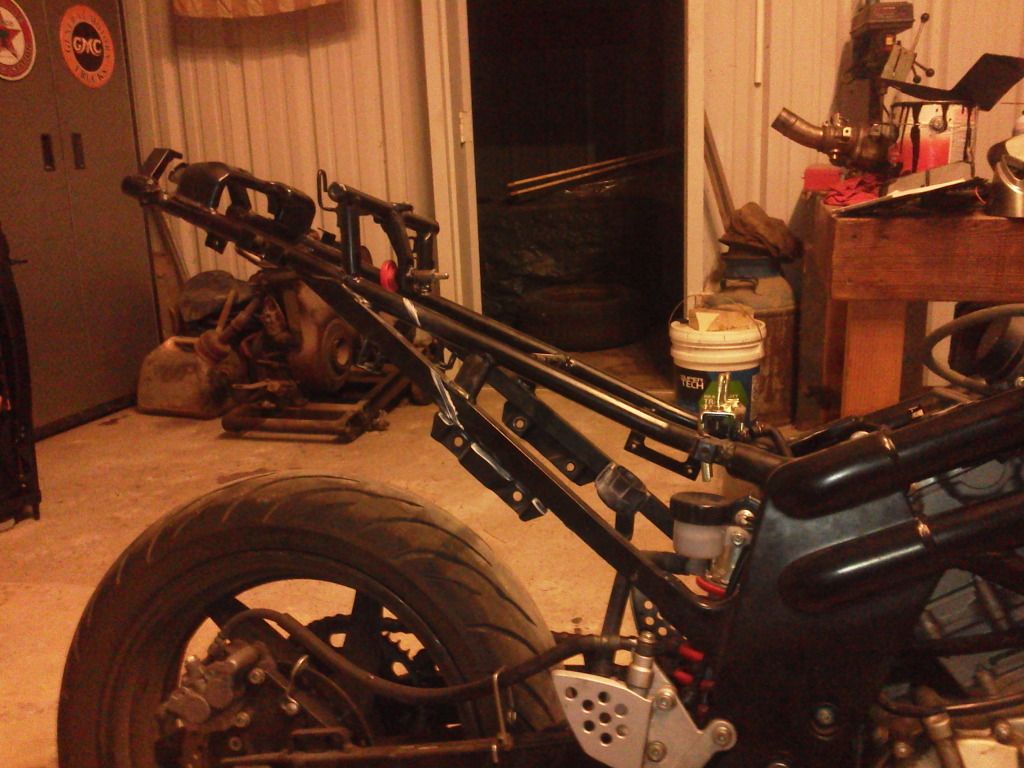 Next for a little bit more nonsense I decided the muffler wasnt atracting enough cops so I chopped it short, put a echo tip on, and wrapped it
Ive also started making a new overflow tank, its a old paintball tank primed and Im thinking of painting it that blue the NOS cans are painted and pinstriping GO GO JUICE on it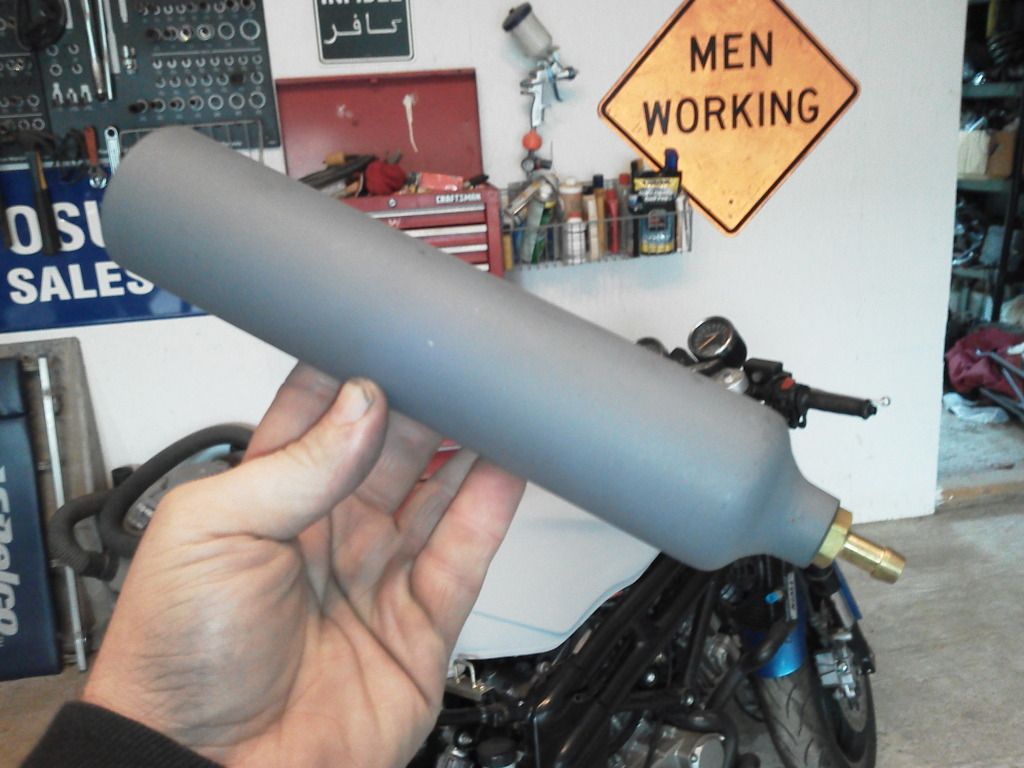 Also I decided to use an old four wheeler seat I had sitting around instead of my old seat
First I took it apart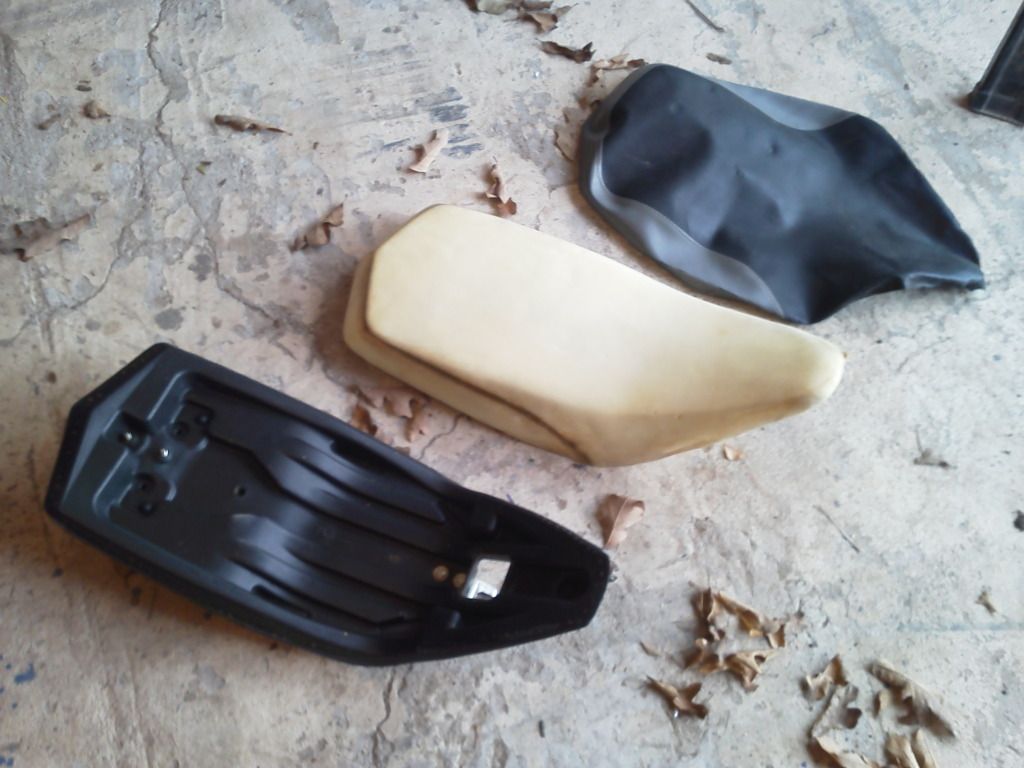 then I copied what I had to chop off from the old seat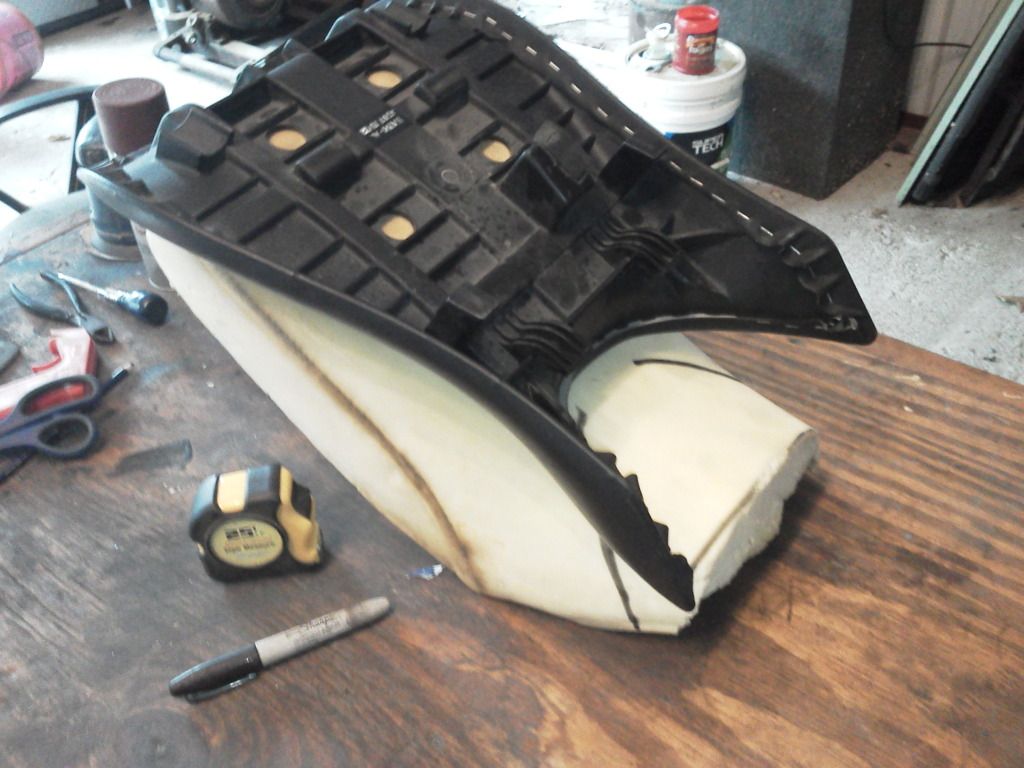 instead of making a new seat pan I just chopped up my old pan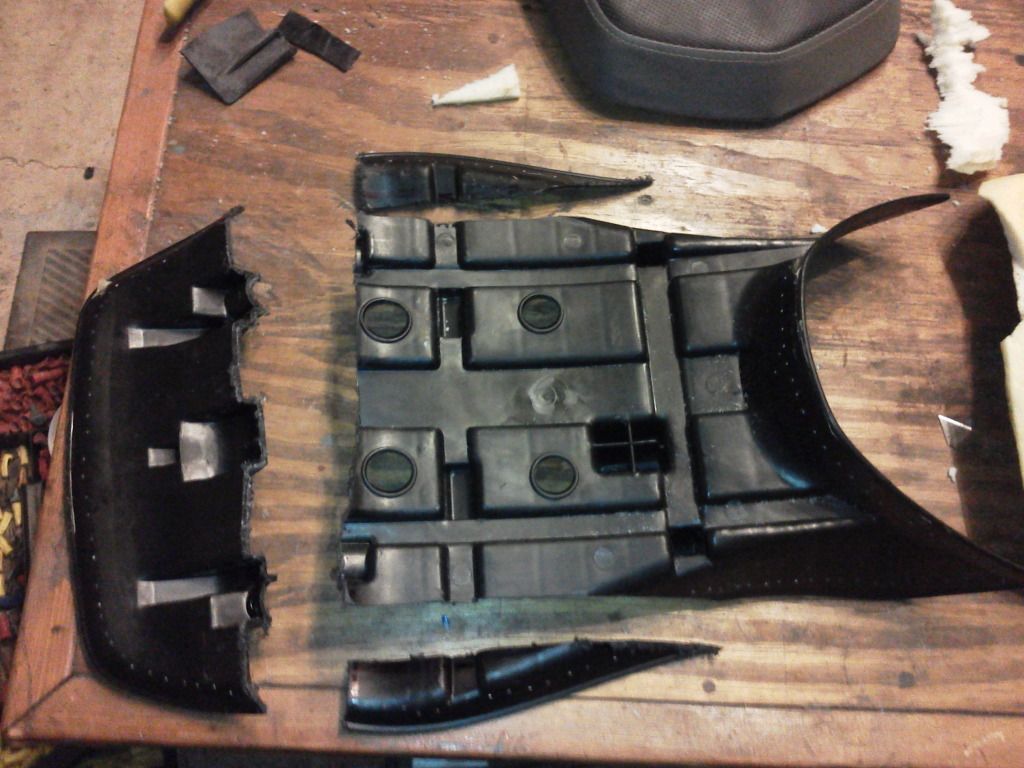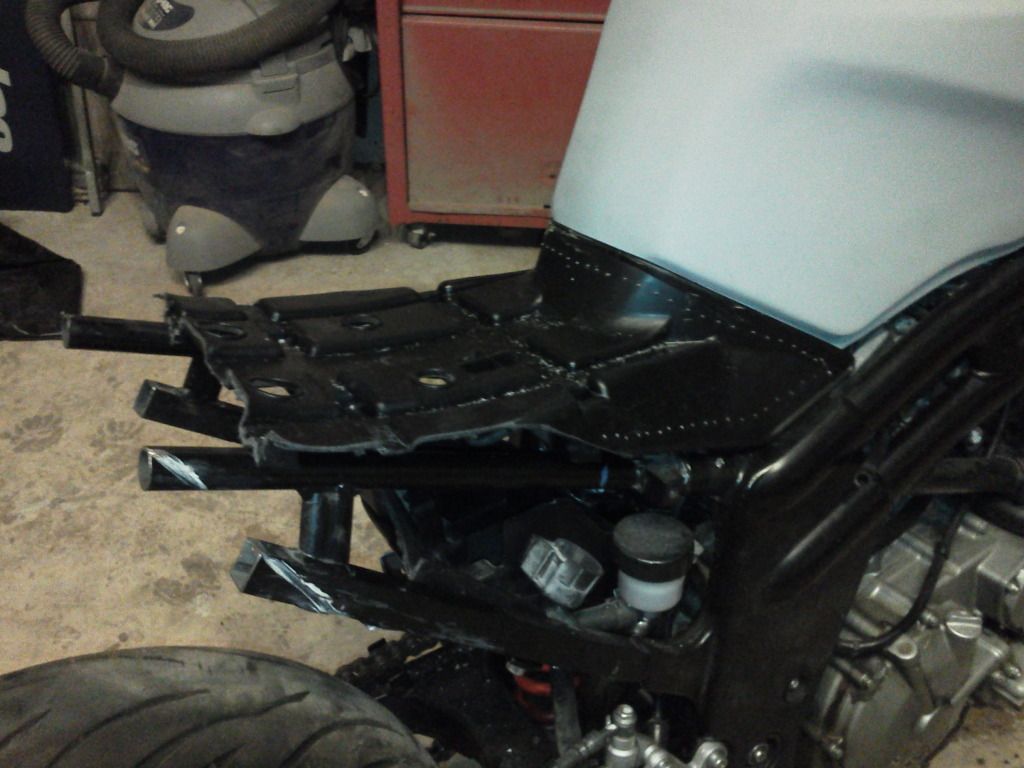 I also prepped the tank for a new paint job thats coming up next, sad to see this paint job go it was my favorite so far, but o well time for a change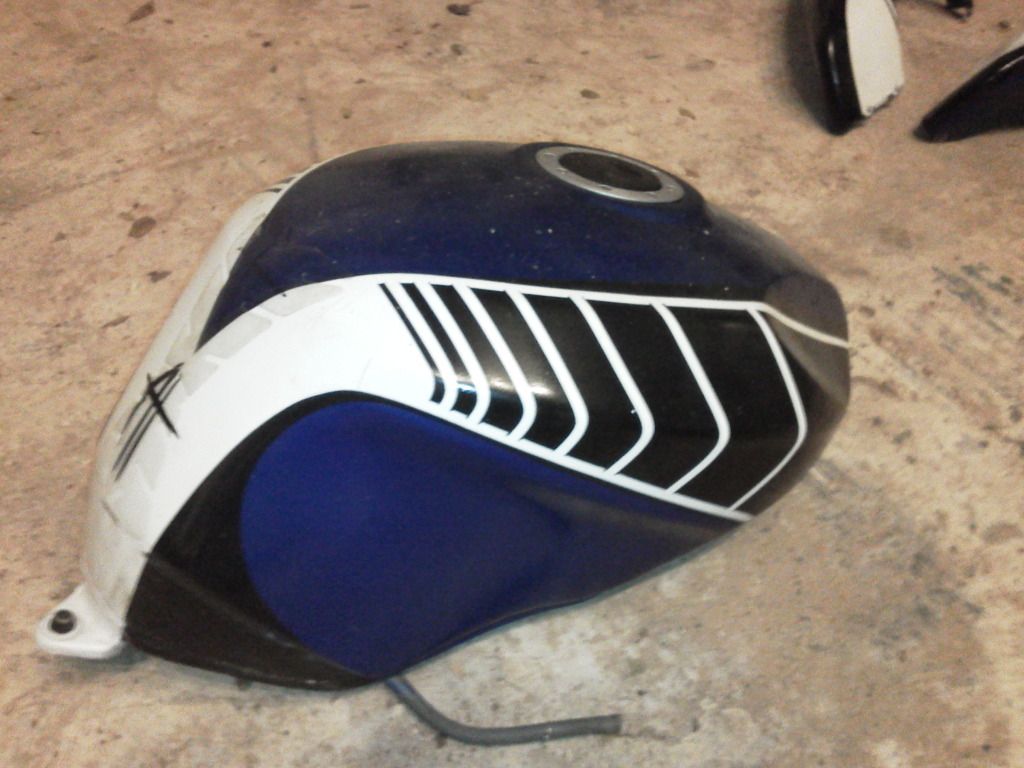 This is how it sits so far hopefully this weekend I can get the tank painted, and the seat covered.