Discussion Starter
·
#1
·
Bought off craigslist not running as a project for my brother and I when he was living with me.
Brother showed no interest in helping with labor or funds.
Damage worse than I anticipated.
Need the garage space more than anything, hate to see it go, may end up keeping it if I can't get anything out of it.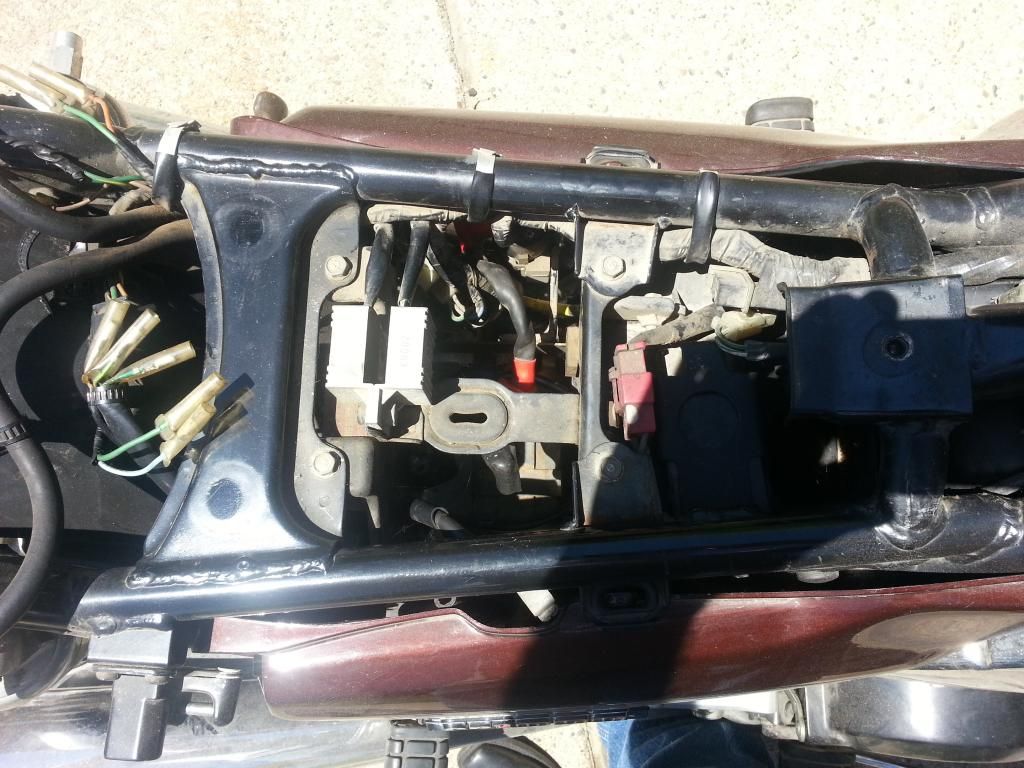 Spare parts engine/transmission:
1983 CB1000C
Was pretty complete, still have almost all parts.
Pictures were shot yesterday (6/14/14)
Will bump thread as I find information/parts
Tires are junk
Cam chain broken on both engines, I imagine there's going to be cylinder head and or piston damage, someone started to remove the right foot peg assembly before I bought it, which is the first step to removing the engine.
I'm 90% sure I have the original gauges.
I removed the stock high handlebars and threw on some lower ones, I probably have the old ones around somewhere.
I have the front brake system, removed cause they were seized up.
I will take a look around and get some more pics, more info on parts if anyone is interested at all.
I'm prepared to take a loss, but at a certain point I'd rather file it back in the corner for my future muscle bike build.
750 obo
I think it could be parted out for much more, I don't have the time, wish I did.