Discussion Starter
•
#281
•
Small update from the last few days.
Made some brackets to hold my radiator guard in place utilising the original mounting holes.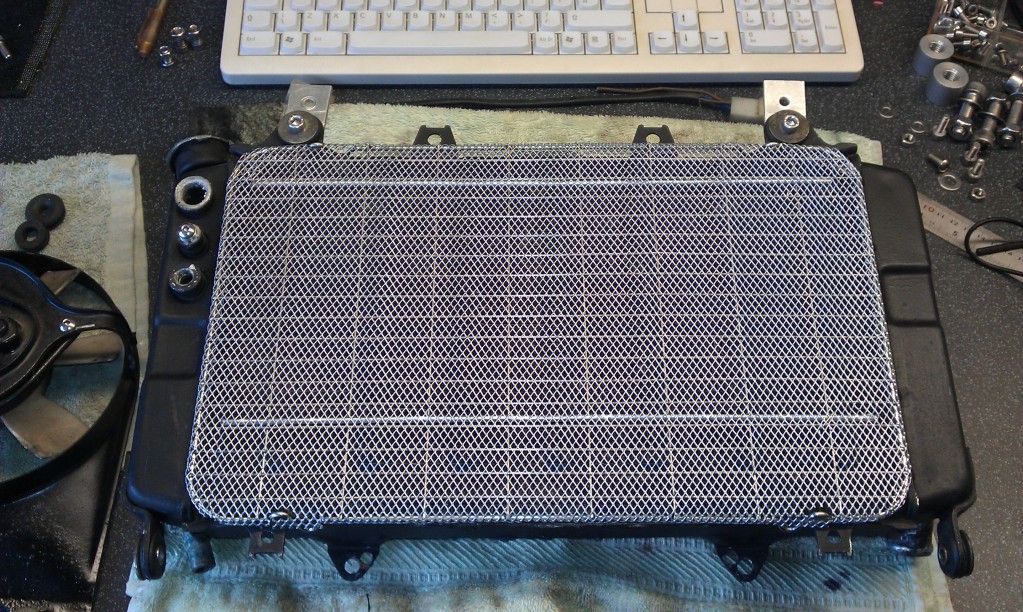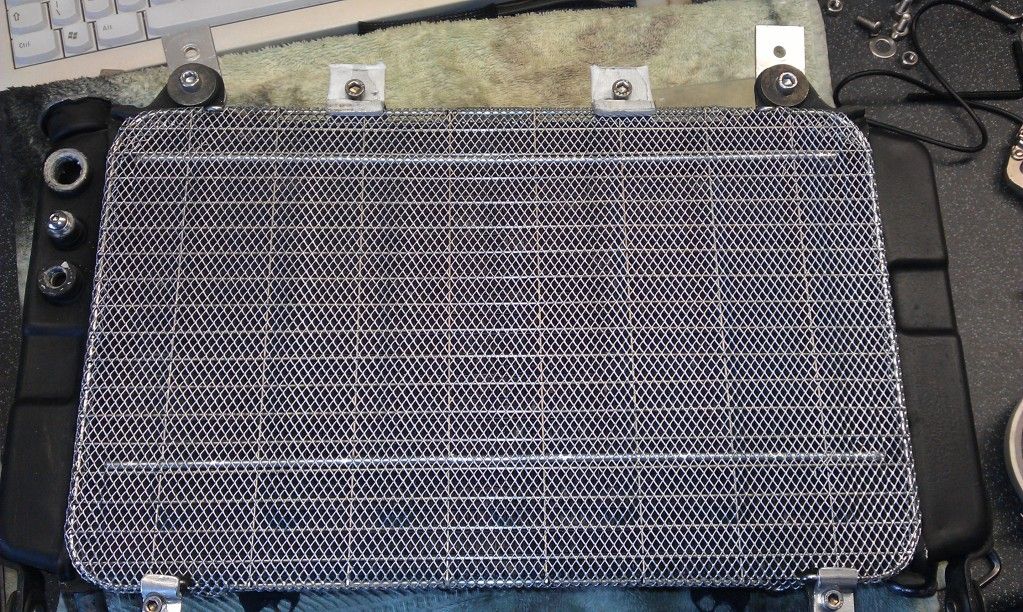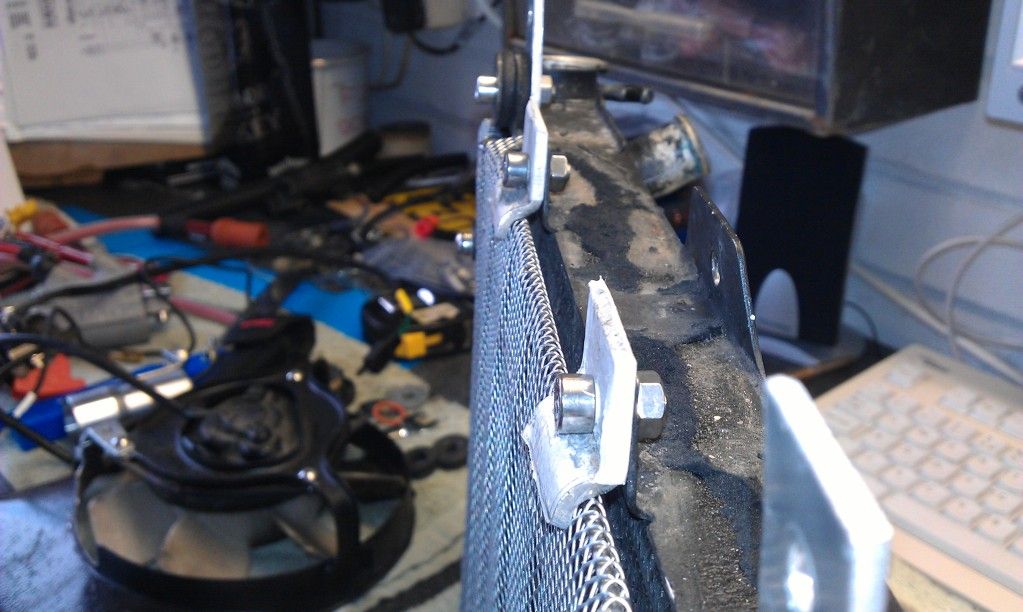 Then my HT leads arrived, but they had sent me red ones, not blue as ordered!!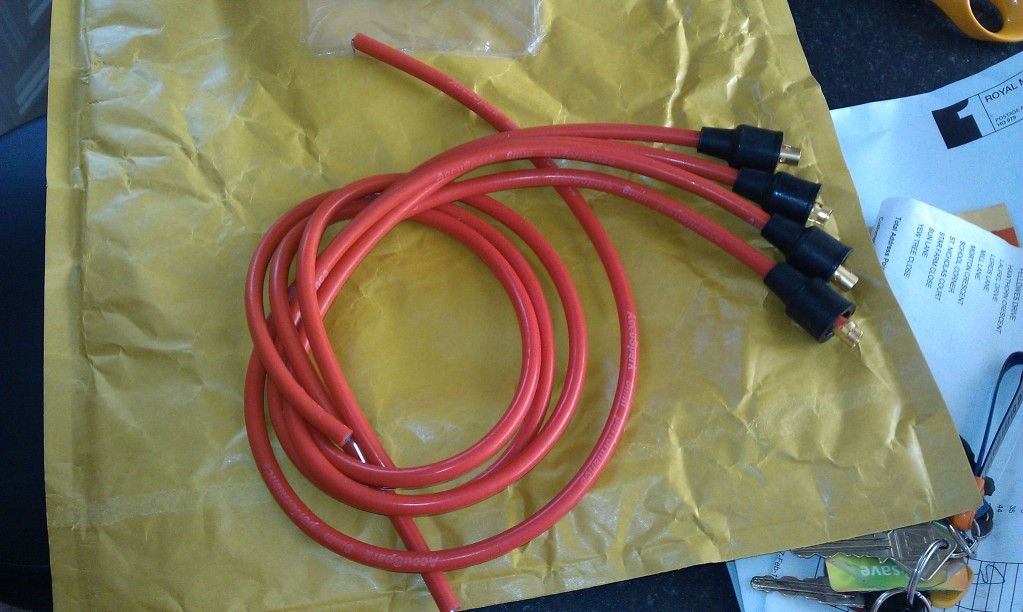 So instead of installing them I decided to spray up all the bits and bobs that I could.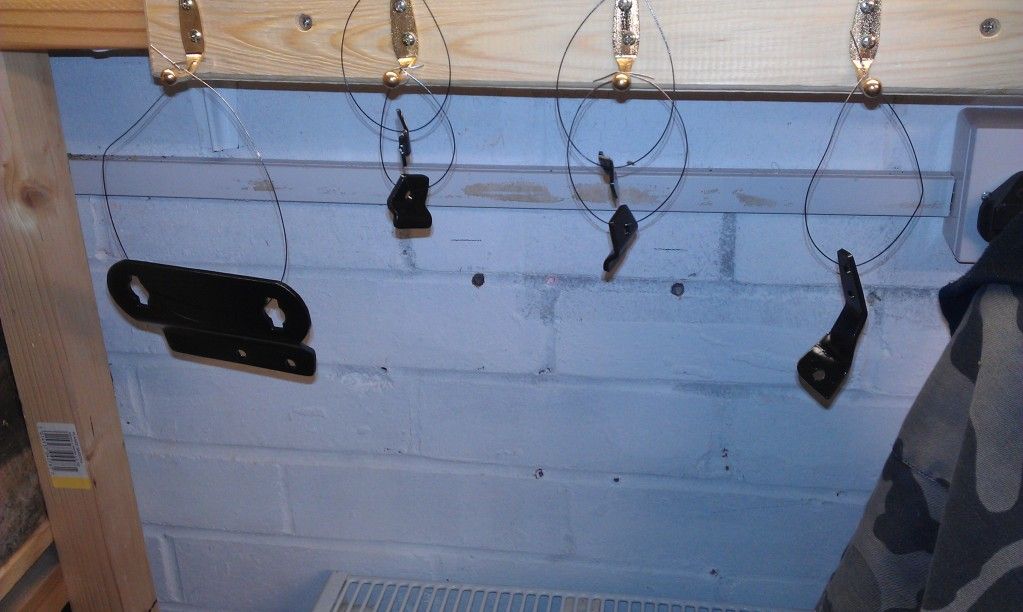 Did a little bit of wiring extension to the radiator fan and also took the oportunity to extend the rear brake light wiring as the existing connector is in the firing line for crap from the rear wheel!
(apologies for the below pic, but Photobucket have changed their edit function and I can't see a draw function to add an indication line to the connector I mean, so focus blurred instead)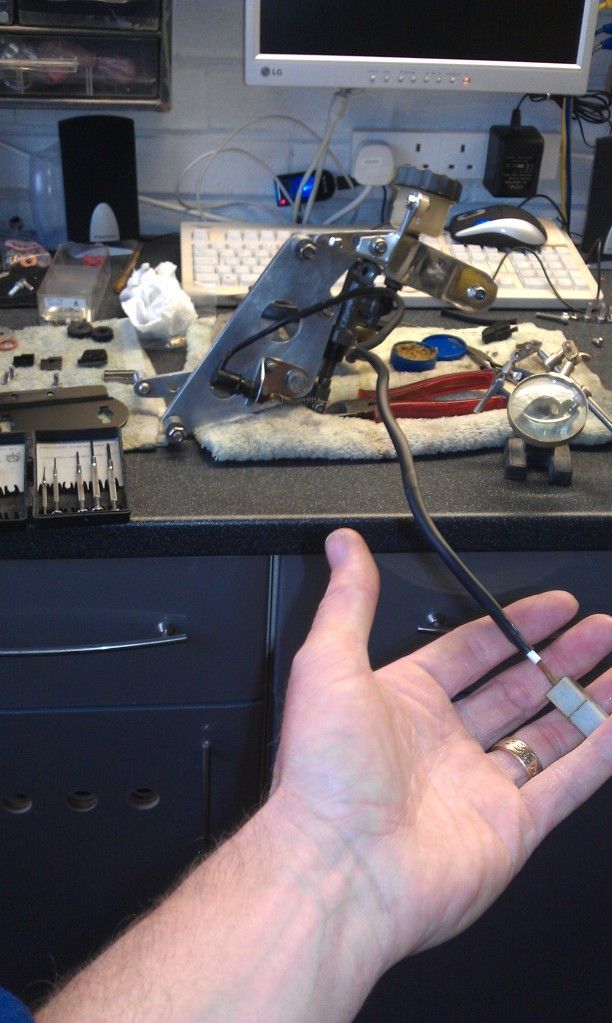 And whilst the foot mount was off I removed the hose stop on the rear master cylinder as you can guarantee it will be in the way of the hose when I get around to mounting it!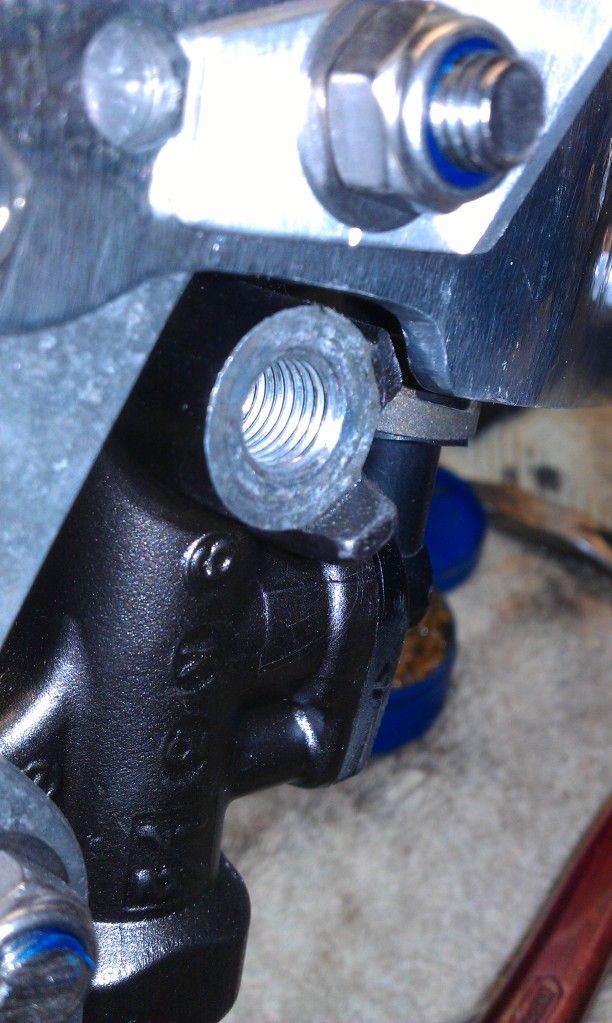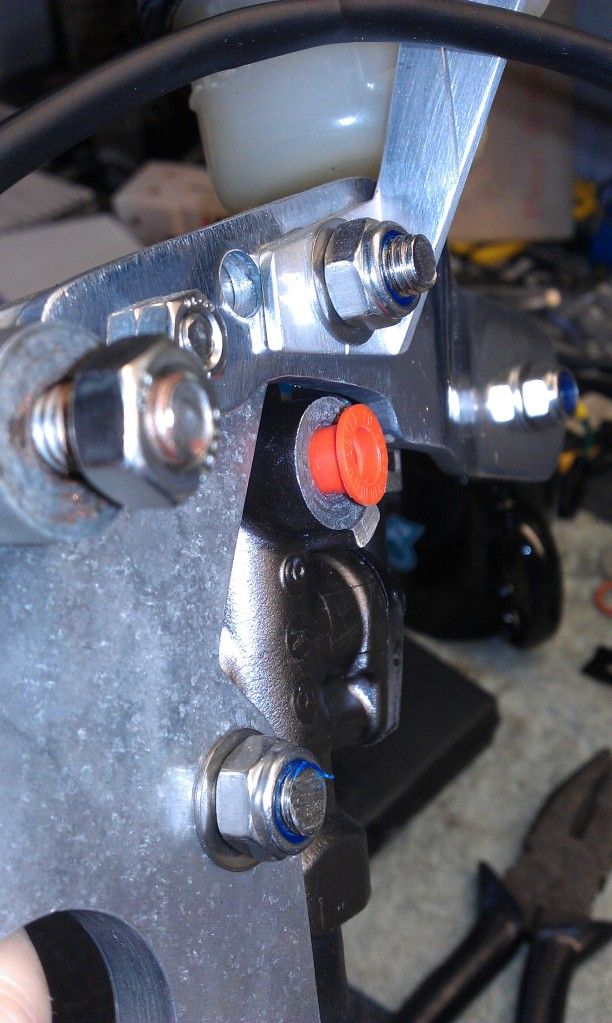 Anyhow the postman arrived with the flexihose so with the rad back in place temporarily I cut the bottom hose to length. ( it looks very blue in the pics, but is less so in real life)
Fits nicely and without kinks, but its too stiff to do the top hose, so I have just ordered a couple of elbows to sort that out along with a hose adaptor and joiner.
more when they arrive