Discussion Starter
•
#301
•
So, once this was completed I fitted the radiator mounts and filled her with water (no coolant yet incase of leaks) and ran her up.
Temperature gauge works
Vid below
Fan switch works a treat too, cuts in at 90 degrees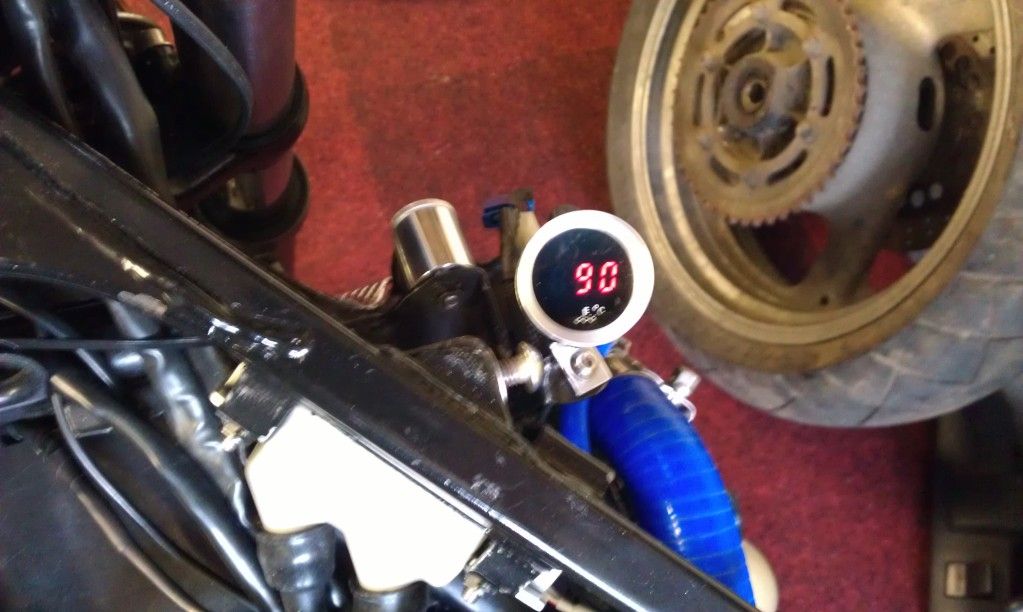 doesn't take long for the temp to start dropping either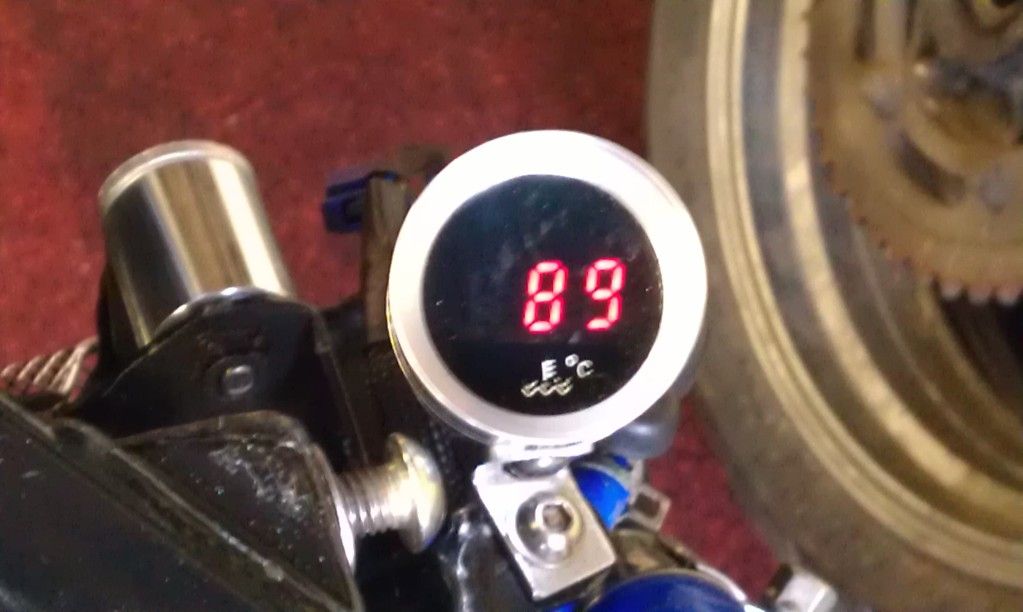 Everything is water tight, just one small problem being that the lower hose is a bit too close to the exhaust header for my liking!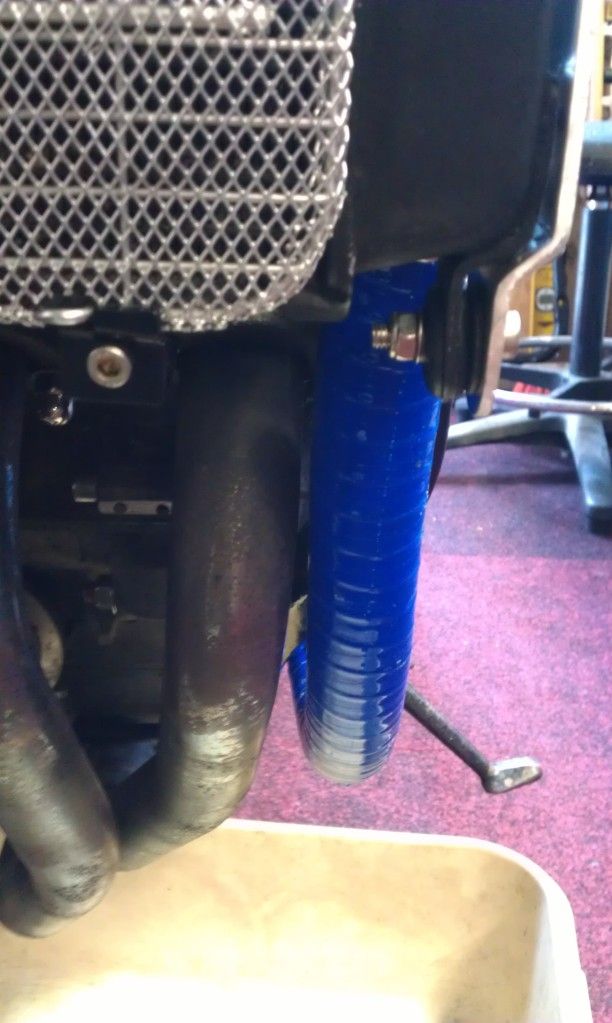 Remedied this by temporarily spacing out the right hand bracket where it mounts onto the frame downtube (as viewed from the front)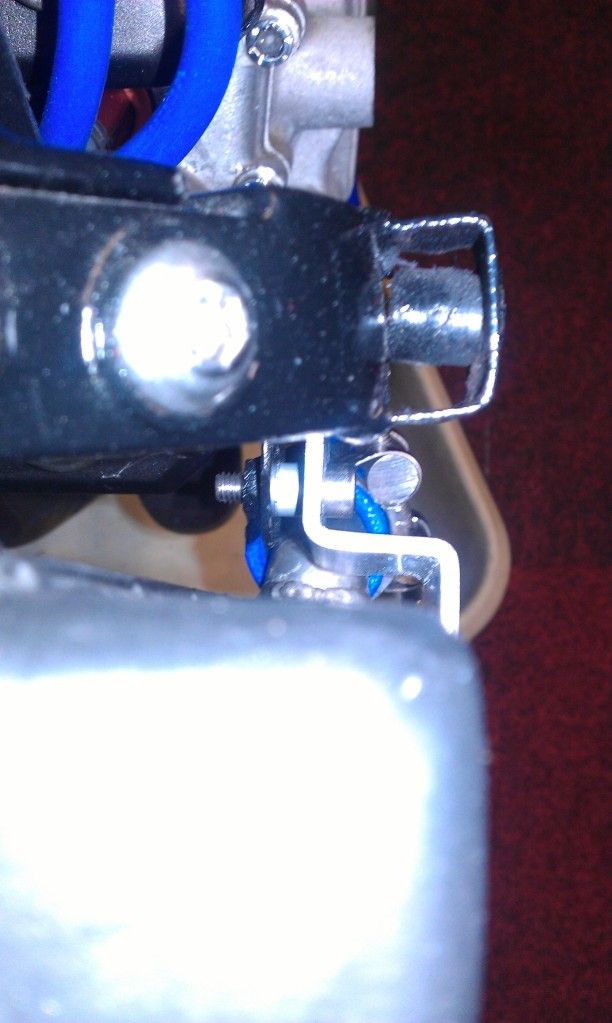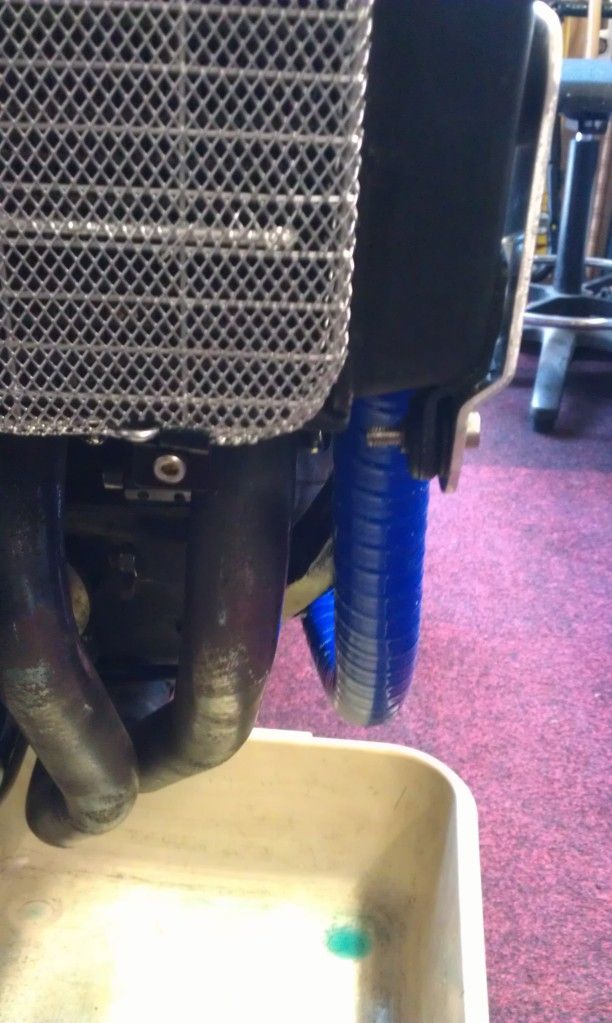 But this introduced a gap between the bracket and the rad on the left!!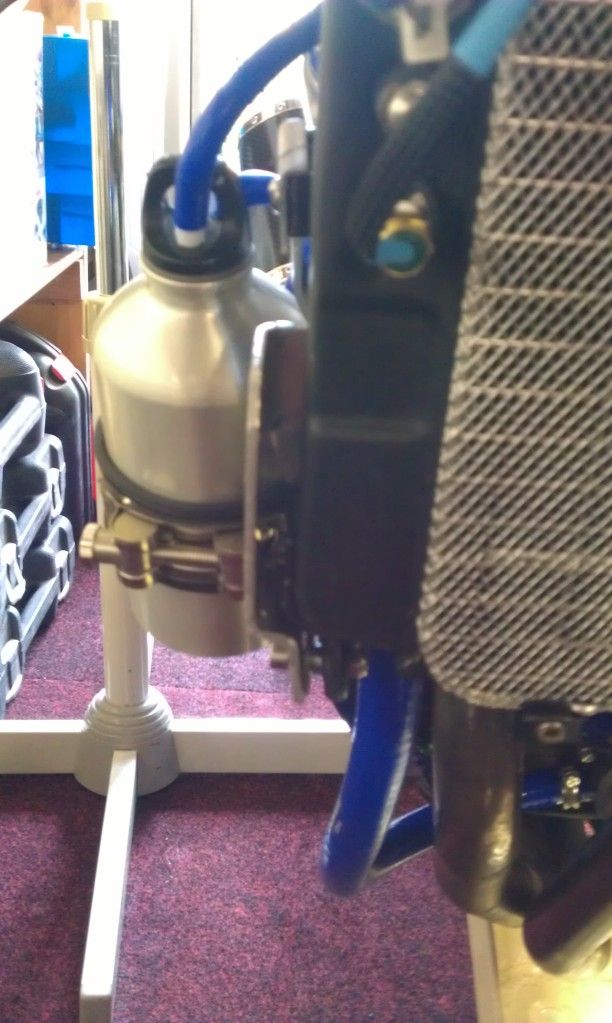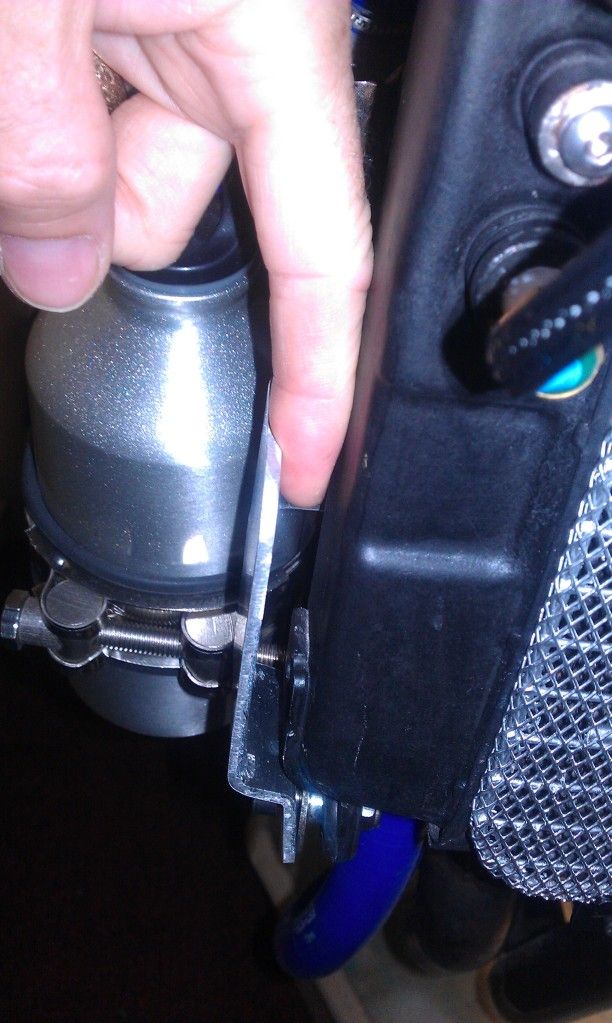 So I will have to find a solution for this, as I don't really want to make a new bracket unless I have to, may just cut off the mounting lug on the downtube and re-weld it back on 20mm or so further inboard.
And just for giggles replaced my key fob. ( damn you Spdu4ia
)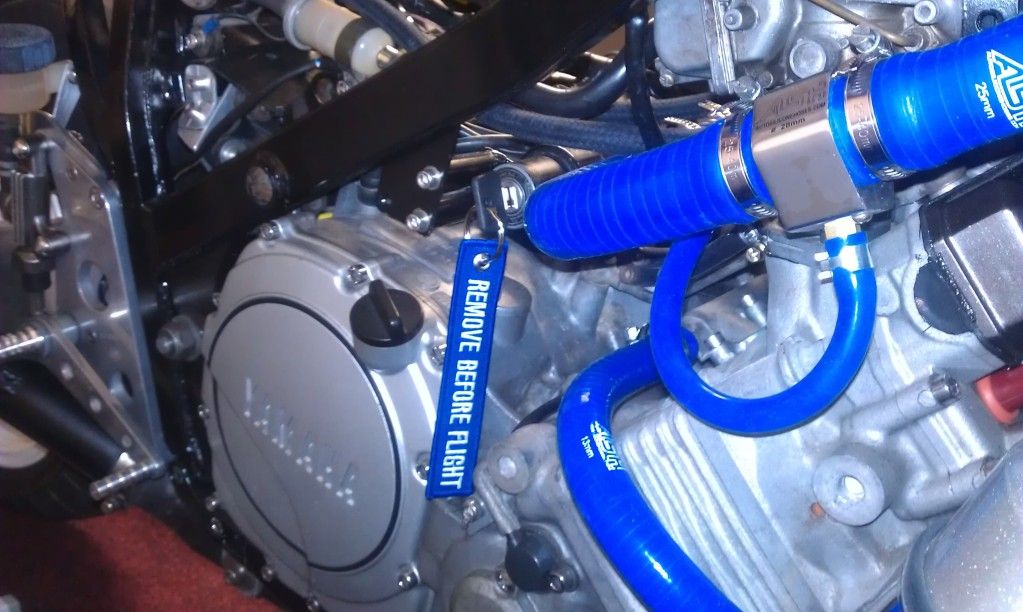 So this is the first time she's been run since before Xmas and the weird running on 3 symptom has gone, happy days, not sure if it was the new carb rubbers, the resealed inlet stub o'rings, the new HT leads or the fresh fuel, but its gone and thats all that matters.
Plus on top of all this the new temp gauge and fan switch work, and the new hoses don't leak so all in all I'm a happy teddy bear