Discussion Starter
·
#1
·
Ok so I sold my drz400sm which was a second bike to the one in my avitar. I did love the supermoto but I wanted to get into something more of a project, so I picked up a crashed 2000 R6 off a friend of mine and will be using the money I got from the drz to build a streetfighter out of it. Here it is when I picked it up and rolled it off my truck.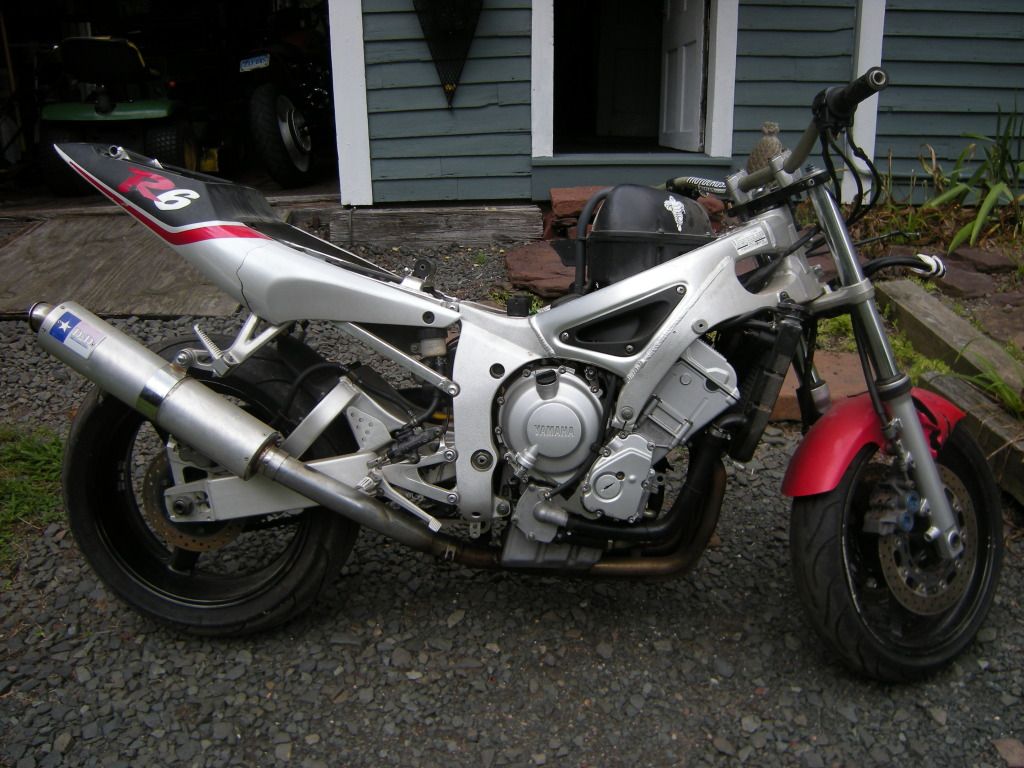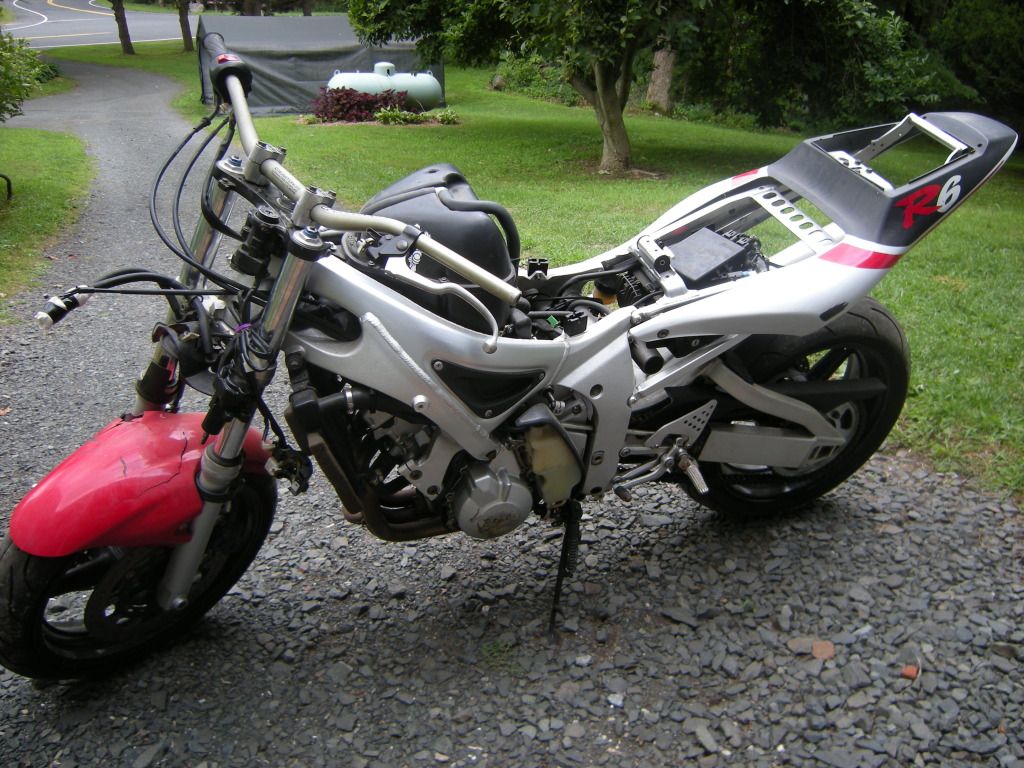 So I've been messing around with it just to get it fired up and make sure it runs, which it does
arty-smiley:
So now I'm trying to get the bike some what together enough to take it for a super sketchy ride down the road to see if the transmission is ok.
Part of that was reinforcing the top triple clamp for the dirt bars. One of the previous owners, not my friend I got it from but a guy that we know, had already drilled the clamp so I have to finish it up. With the holes being close to cast in reinforcement that ment to get a nut on the riser bolts I'd have to either grind some of it out or fill the void in the clamp. With it being a pretty thin piece of aluminum I figure filling it and having a solid plate under it would be the safest option.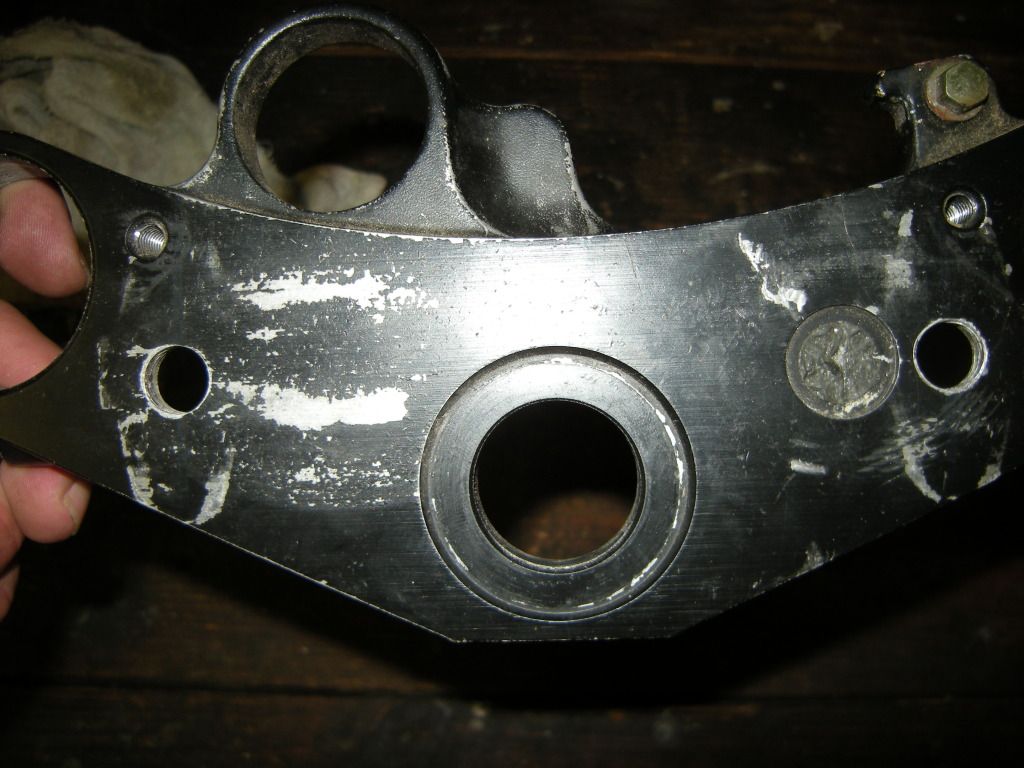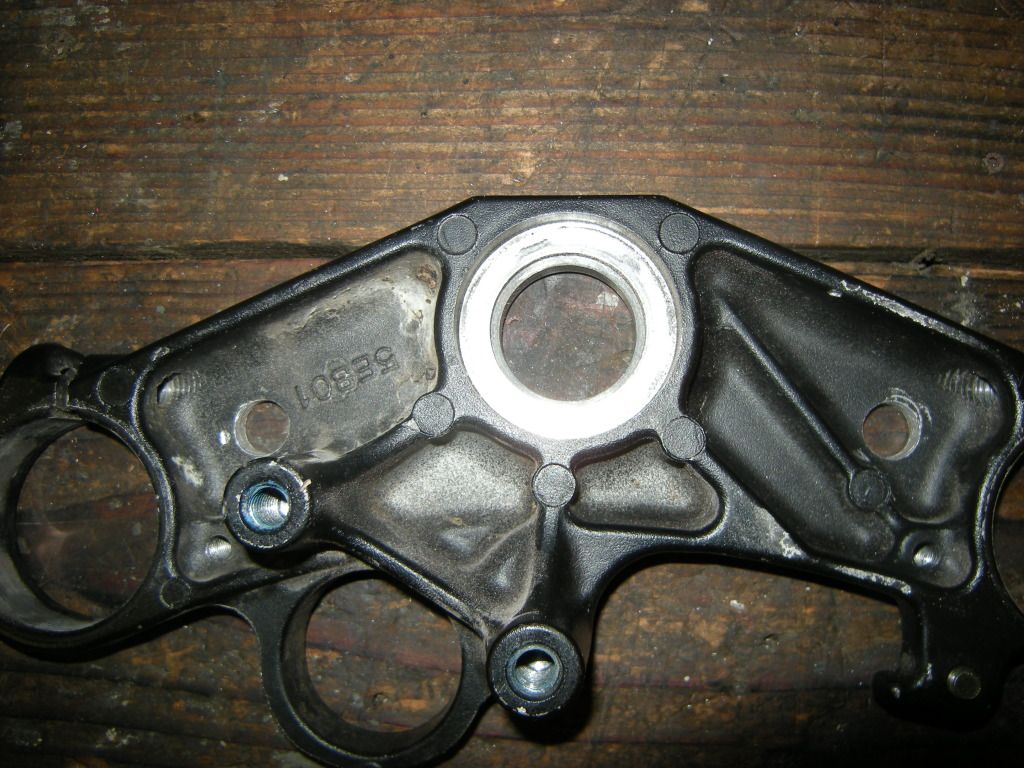 After a little time with the dremel I got the voids I need to fill cleaned up and ready for some spackle.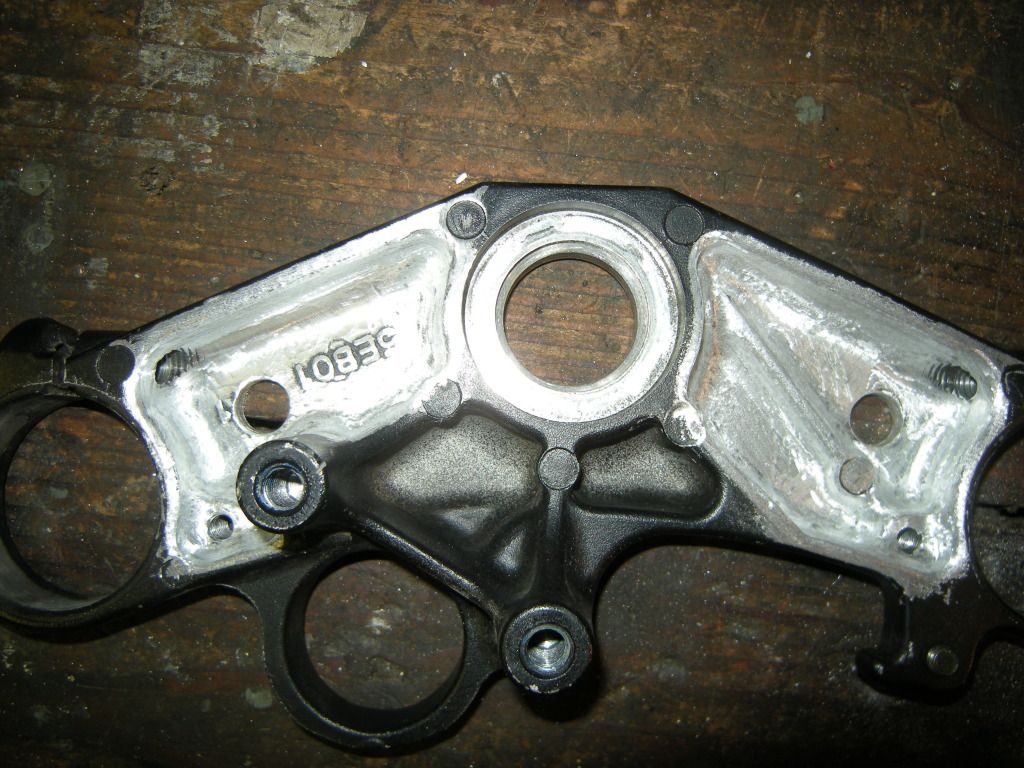 I used some PC-7 two part goo. I was going to go JB weld but you don't get a whole lot in the tube so I went with this stuff instead, same concept as JB.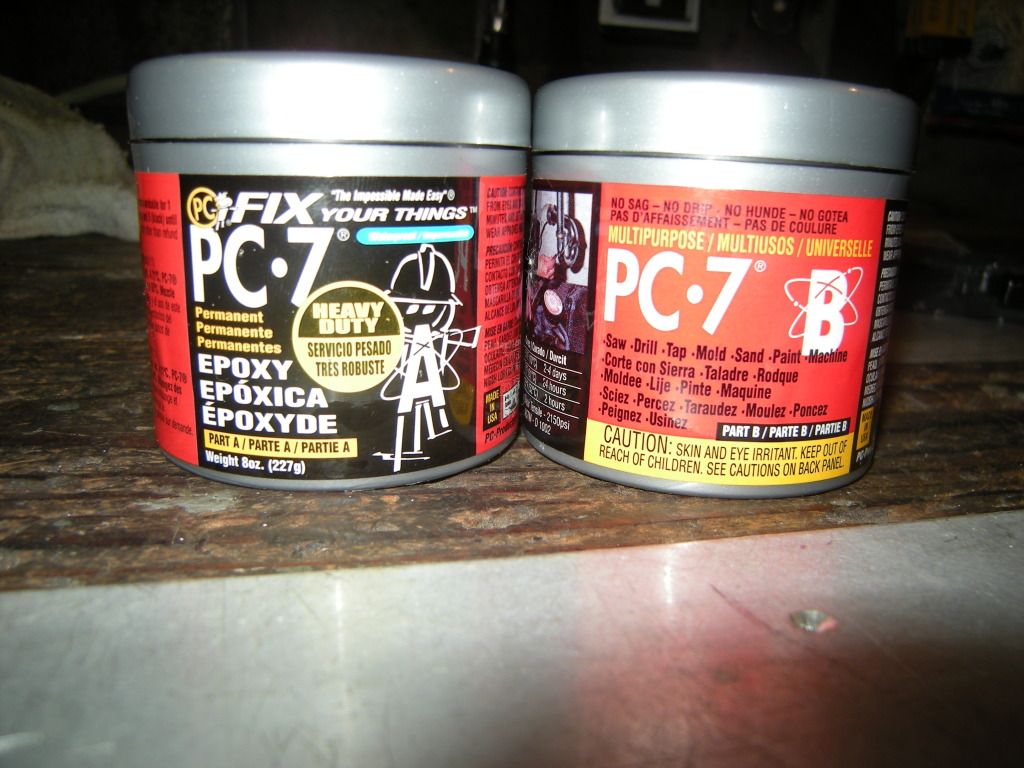 Here it is all filled in.
I've got a few cool parts coming in and will get to some hopefully neat looking mods, but I need to get the small B.S. out of the way so stay tuned it will get better....PS I'm a solid pic whore, so I hope y'all like pics...