Discussion Starter
·
#1
·
It's time y'all...
:fu:
So here is a up to today wrap up from the thread in the "dirty tard" sub-forum I started.
Started off with two Dr650's and stripped them both down to bare frame and assembled one out of the good parts from both.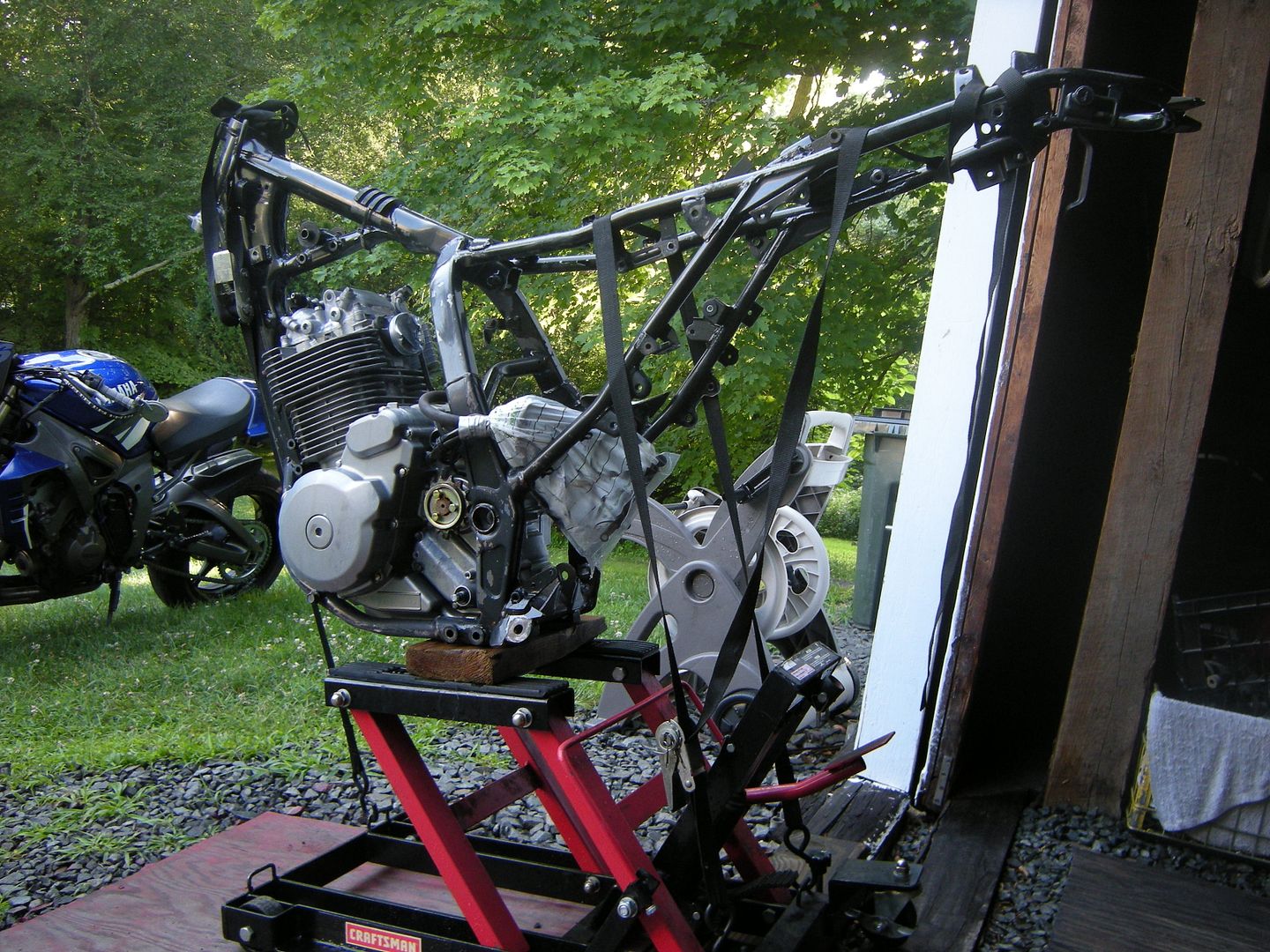 Got the two bikes built into one stock example of a Dr650.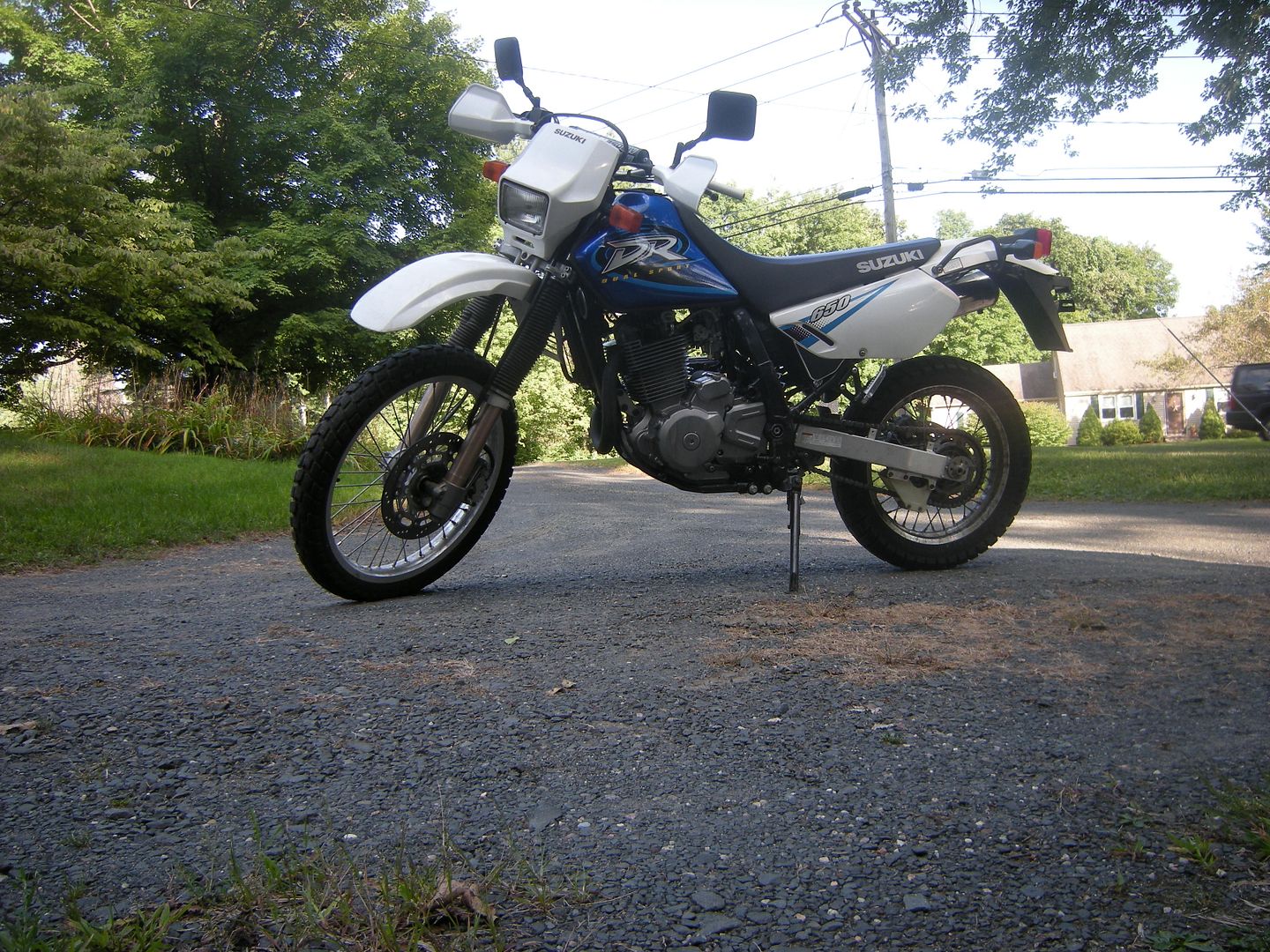 Started chopping up a 2013-2014 CRF450 dual exhaust and combining them with a 06-09 CRF250 mid pipe.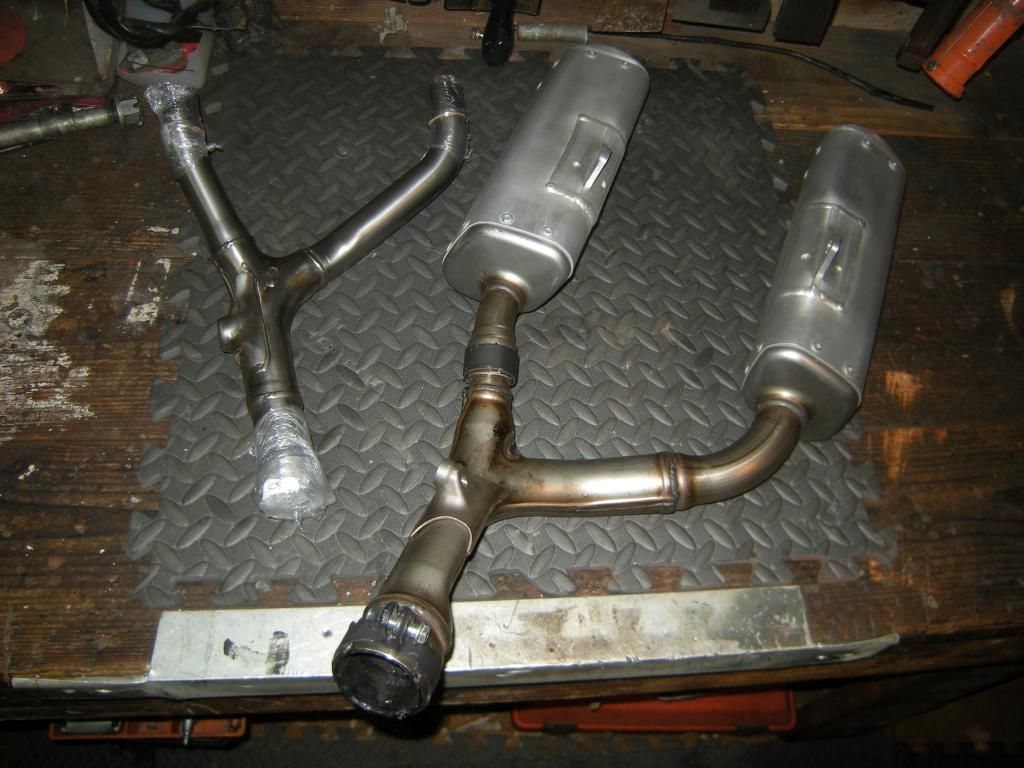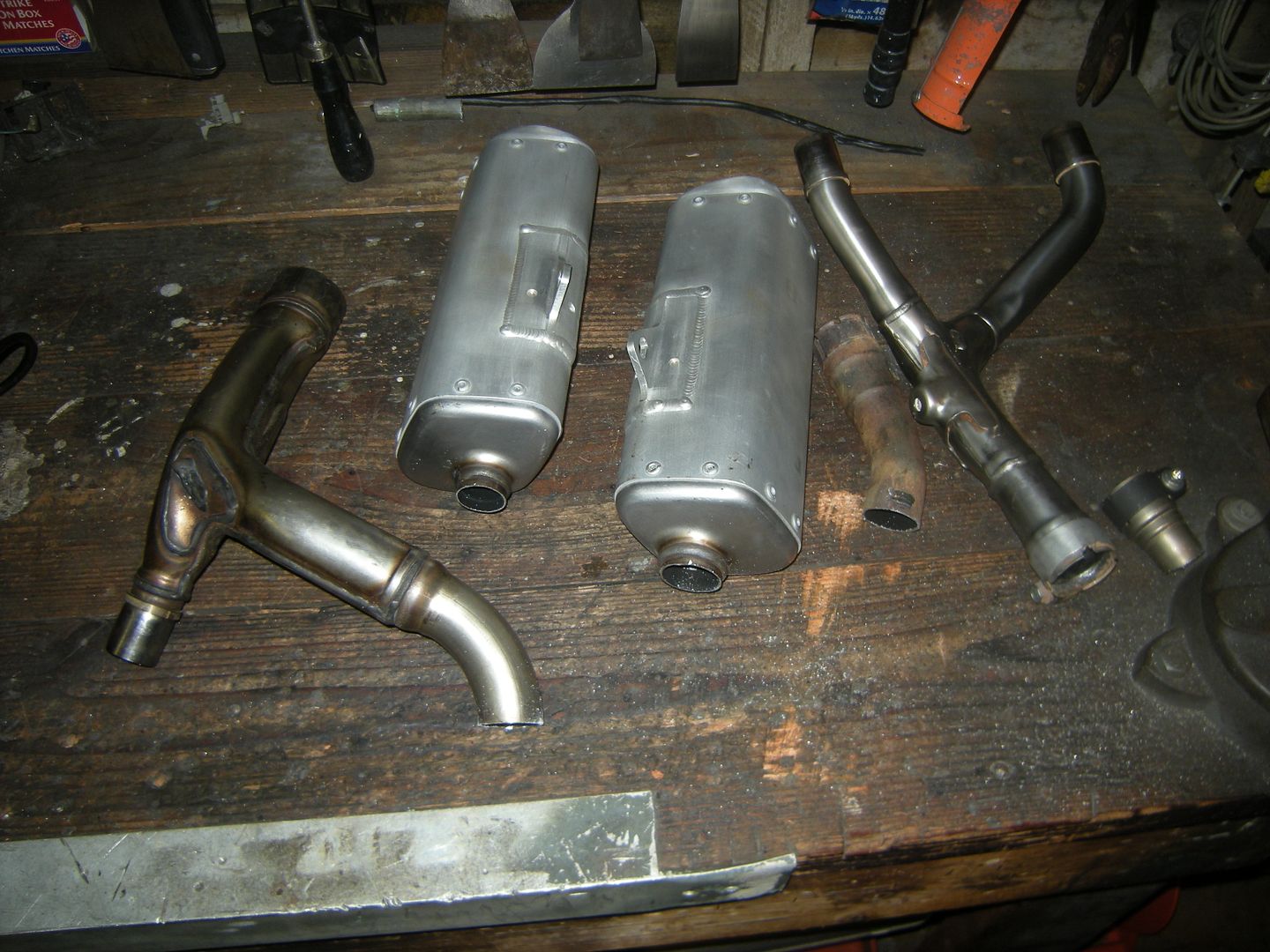 Welded the 450 mufflers to the 250 mid pipe. I did this because I didn't want to use the round mufflers off the 250, I wanted to keep the squareish 450 mufflers. The 250 mid pipe is nice because the inlet diameter matched the dr650 pipe unlike the 450 inlet and would be easier to work with. Also gave me more room by the airbox and shock.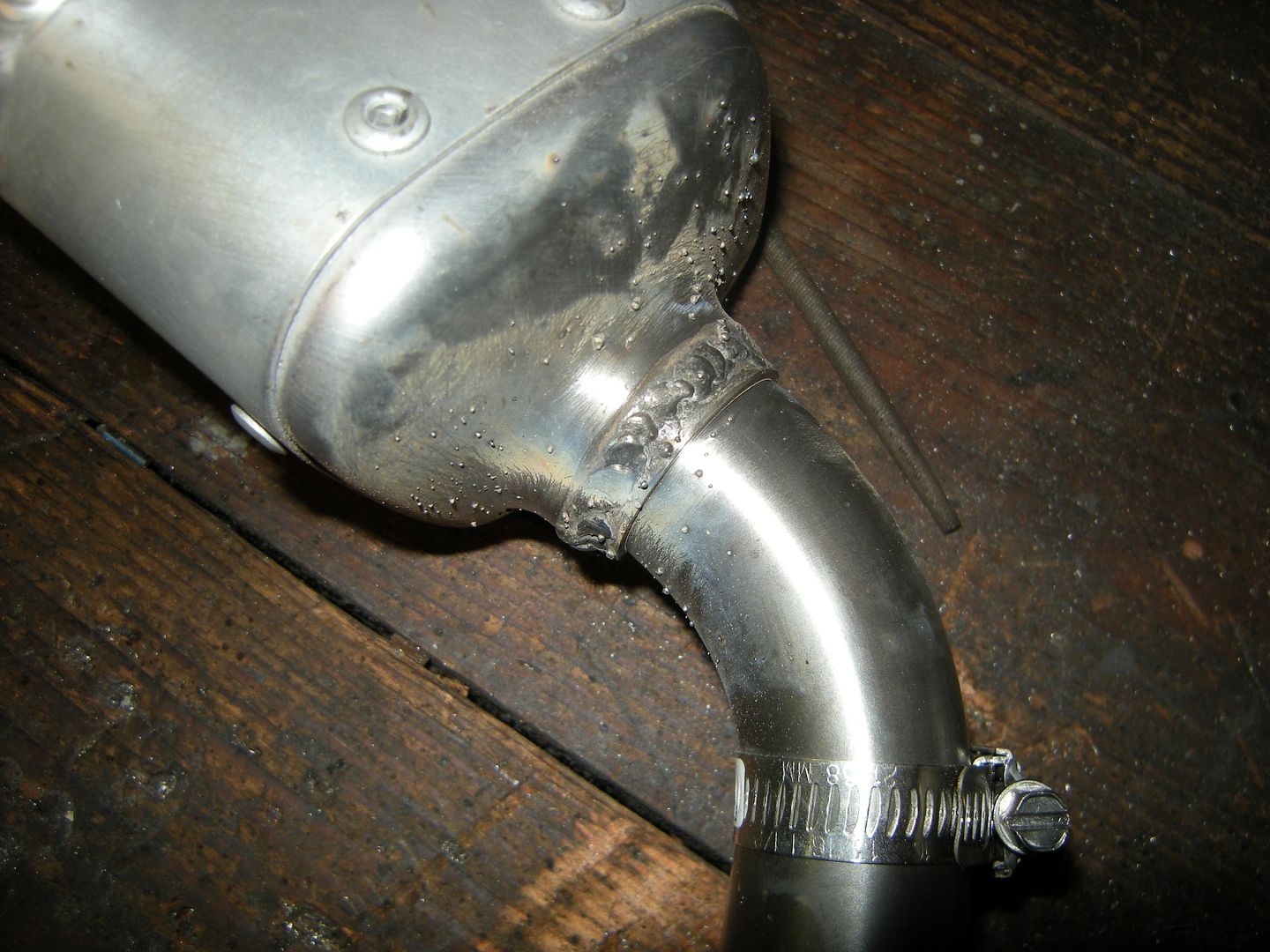 Cut some off of the uglier Dr650 head pipe to give me room to run the exhaust.
Zip tied on mock up pic.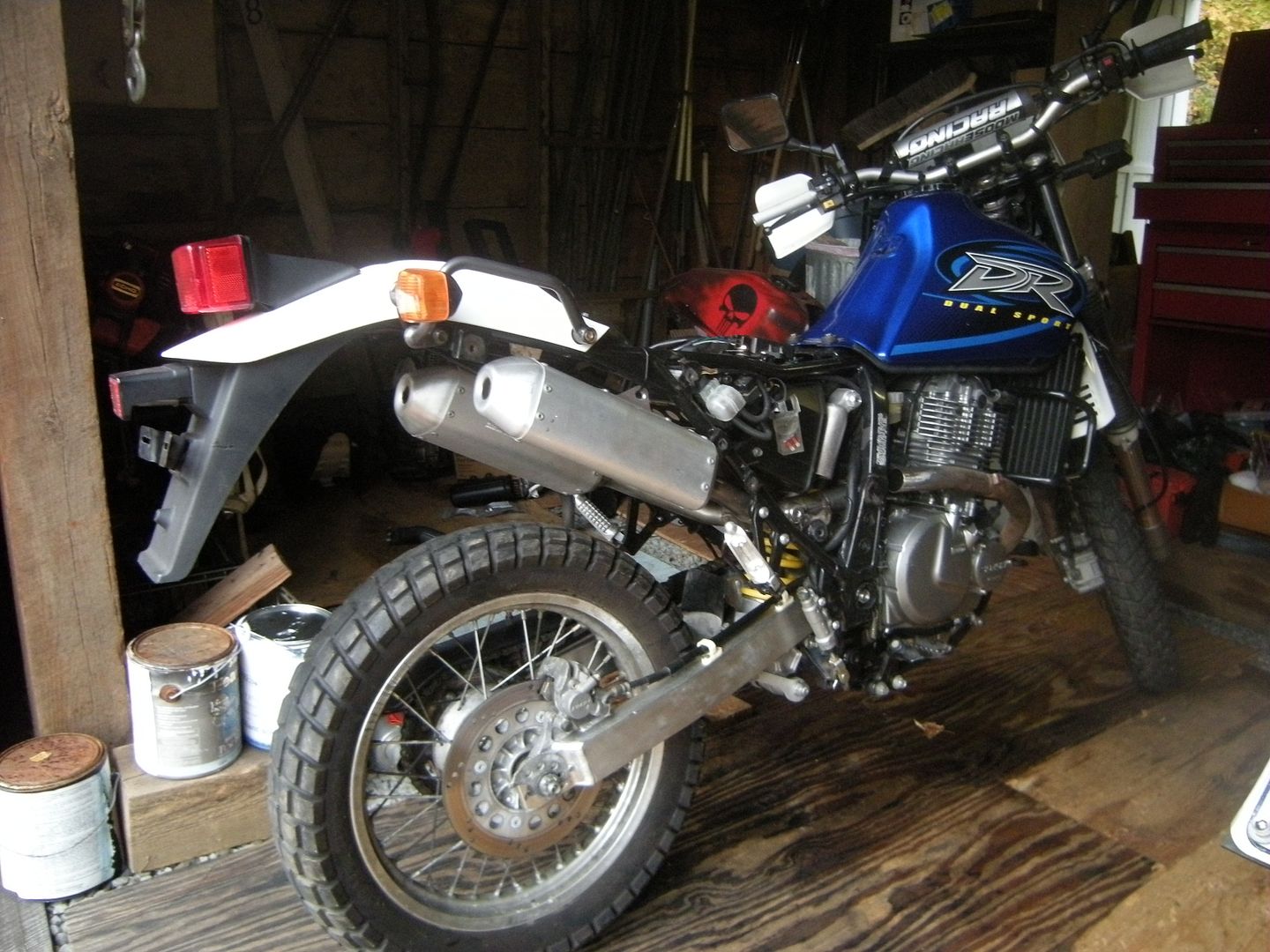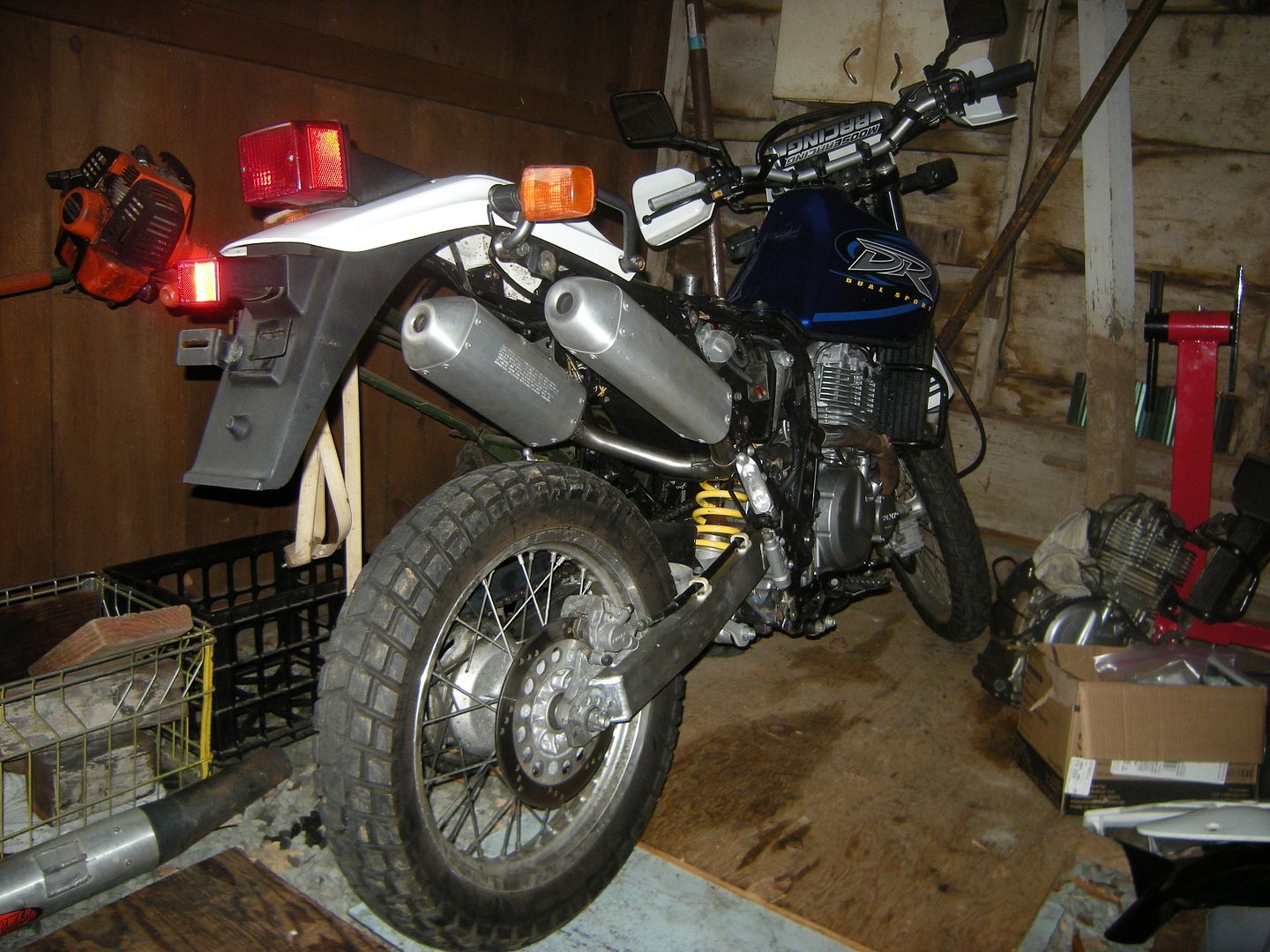 Then I got super lucky and scored a warp-9 supermoto wheel set on ebay at a reasonable price. Came with 17" wheels, pilot tires with ~1000 miles on them, corrected speedo drive, warp 9 320 floating rotor and caliper bracket and a shorty side stand. Which as turns out stand is WAY too short, don't know what they were thinking there lol I'll redo that one.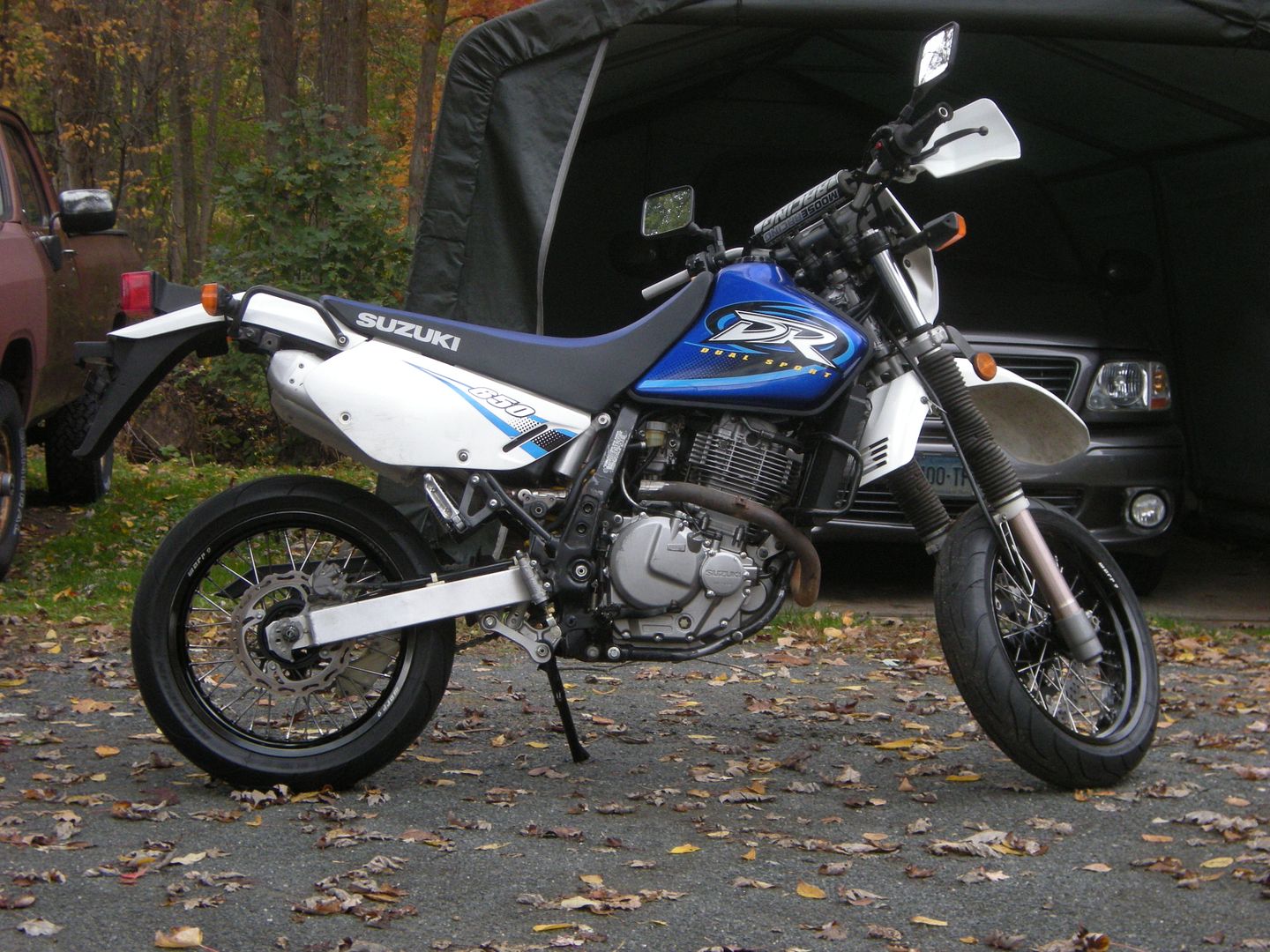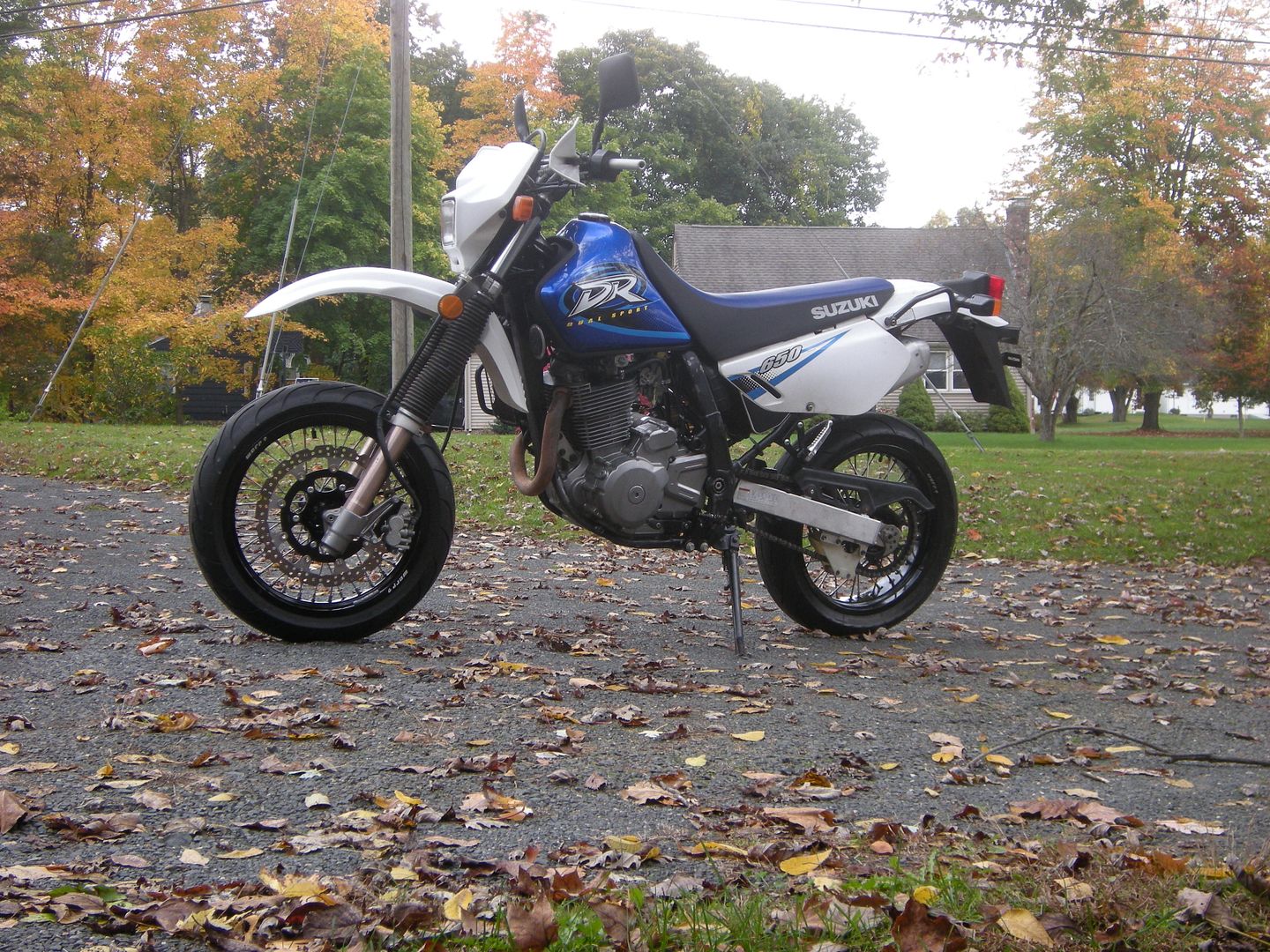 After I put the wheels on and grabbed those pics I went back at the exhaust. It was still incomplete and zip tied on in those pics.
First de-tab the subframe. Things like old exhaust mounts, and grab handle mounts got cut off.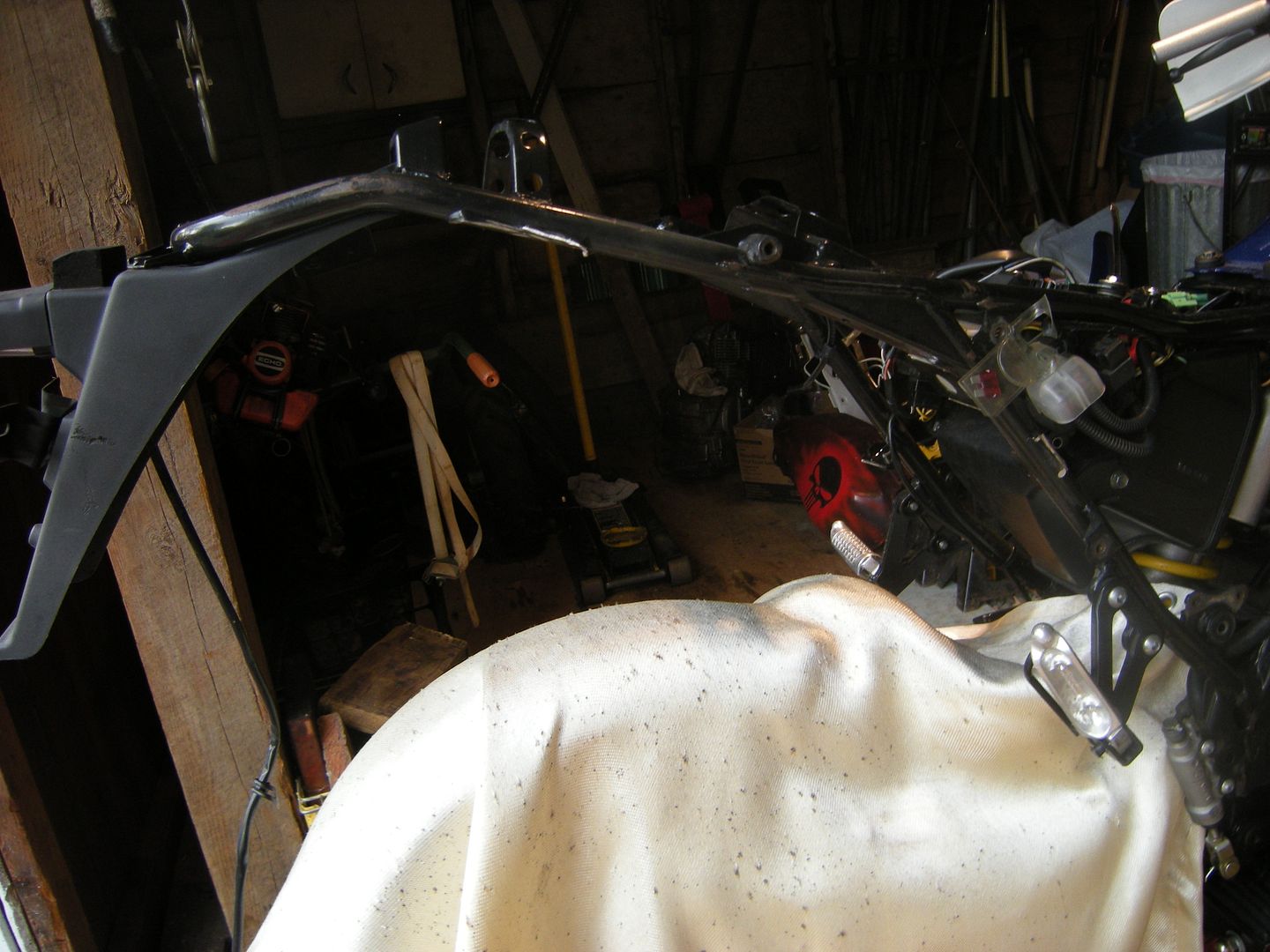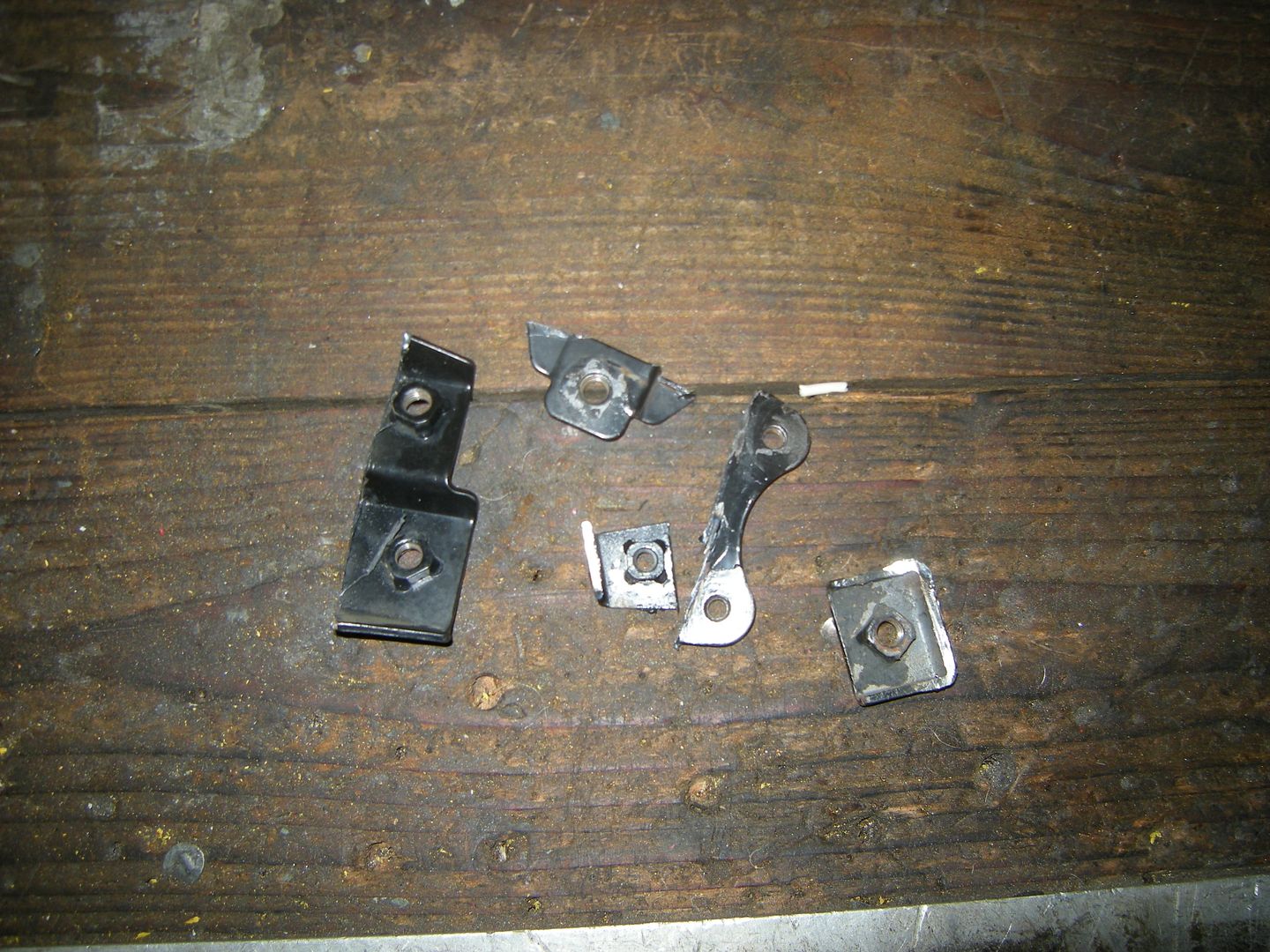 Removed this mount.
Burned in a new one.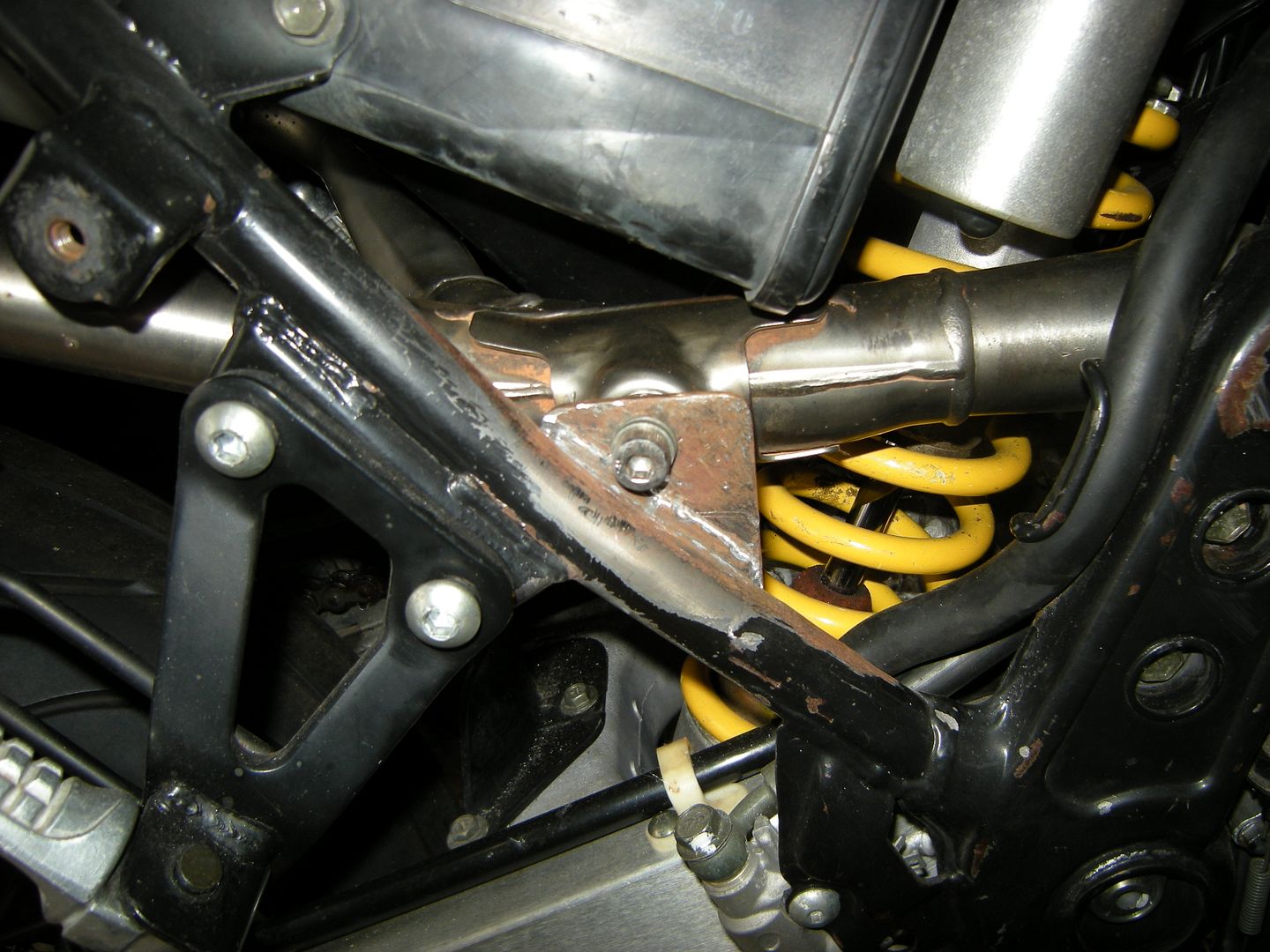 So, that leads us up to where I am at today as far as work on the bike.
Here are the proof of date pics to make it all legal.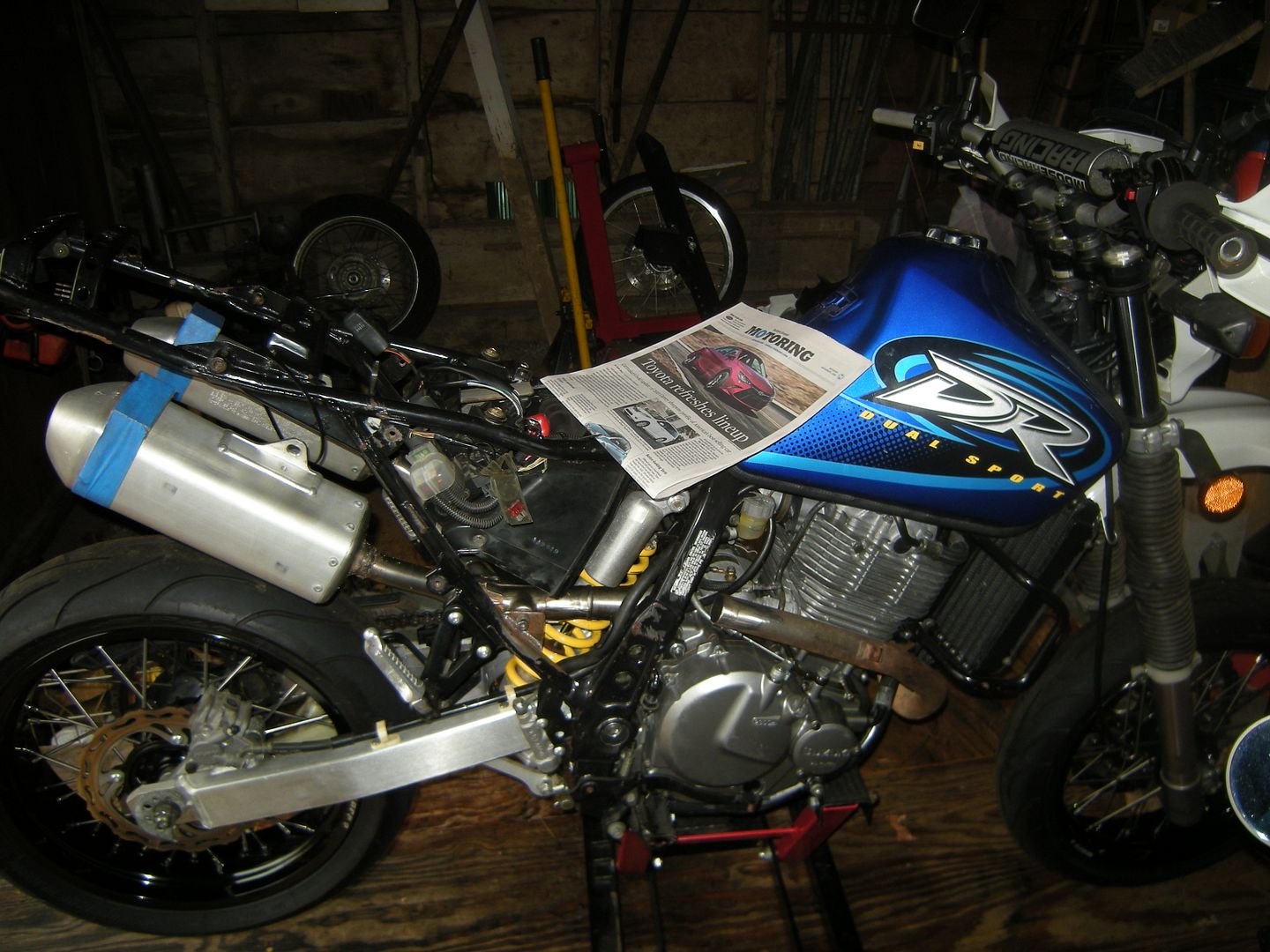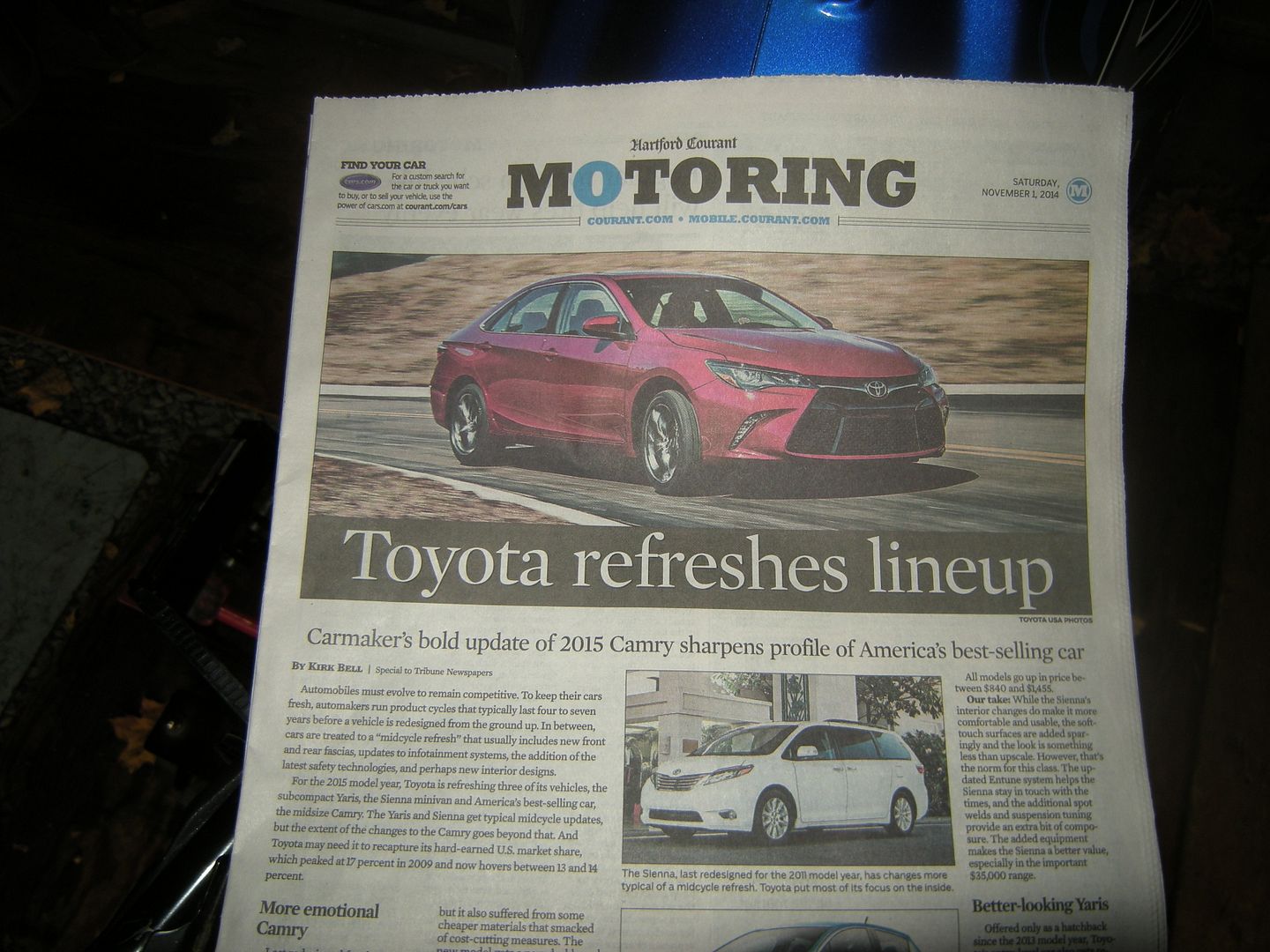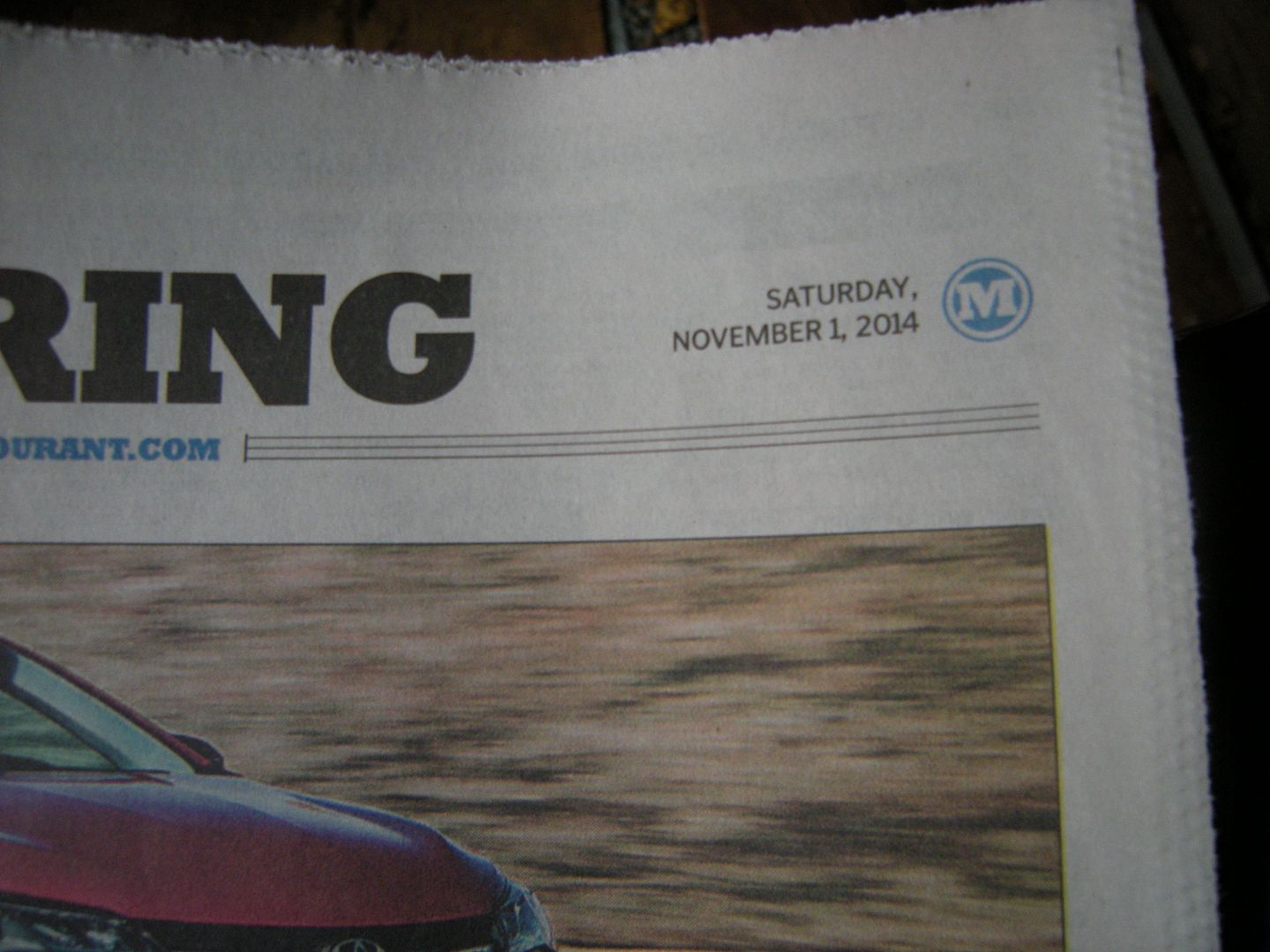 :rock: