Spoiler alert: Video at the end of the post. Probably have to click the photo bucket link as I can't ever get embedding right on here lol...
Right so the exhaust situation. Need to bridge this gap.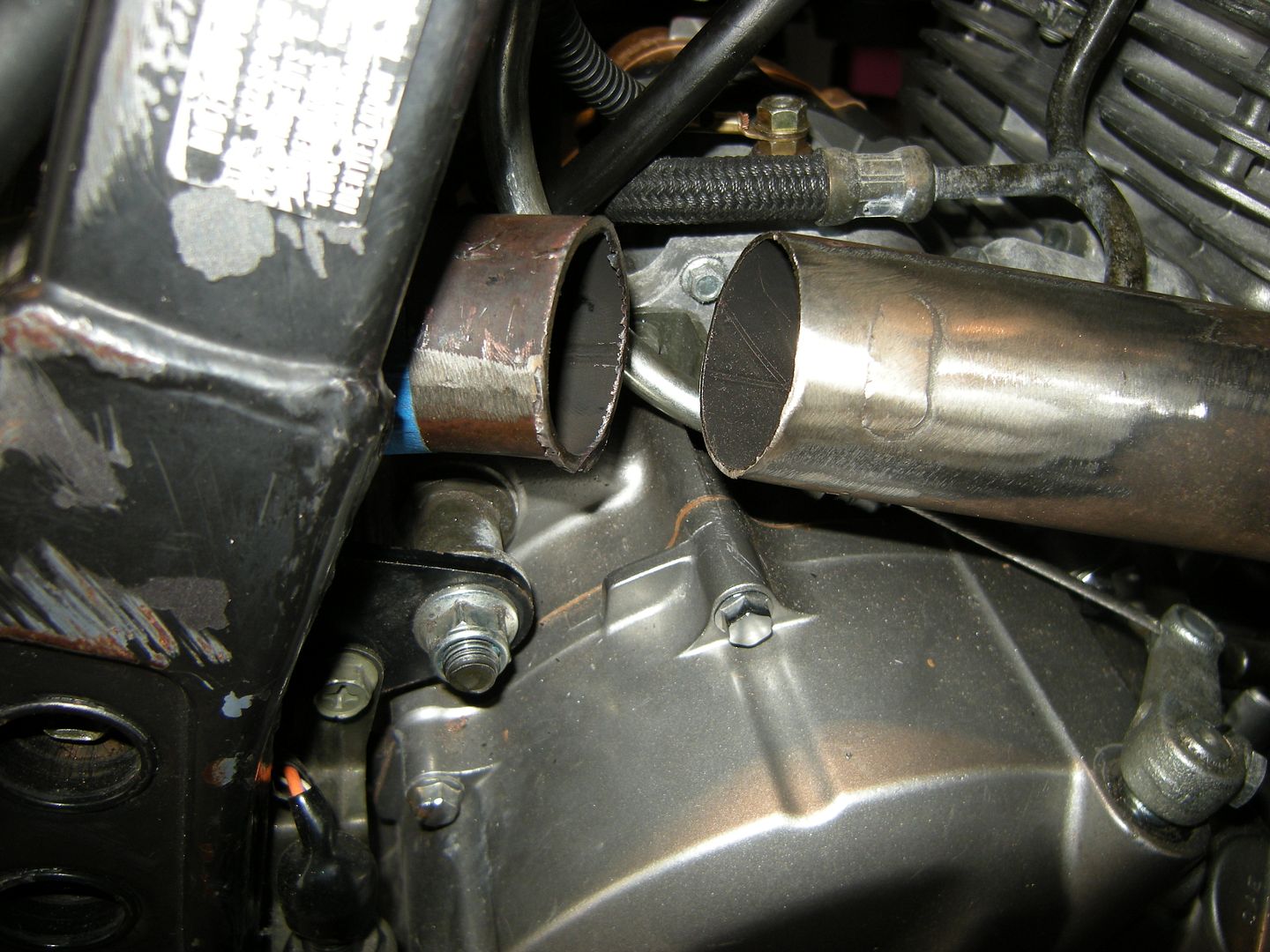 I cut the inlet end off the muffler and that piece is the perfect diameter to slip into the new inlet end on the CRF250 mid pipe.
With that part cut short I was left with that above gap to bridge between the head pipe and the mid. So I started cutting out the new piece to weld in.
Eventually got the piece down to a good weldable size and had at it burning it in. Not easy on the eyes, but I never claimed to be a good welder lol. Although I have come a LONG ways
...
Once the mid and the head pipe were joined I went about the muffler brackets. I cut the rubber mounts off the old muffler to help dampen the vibes at the mounts.
Out of pure luck they ended up being the perfect fit for the muffler mounts!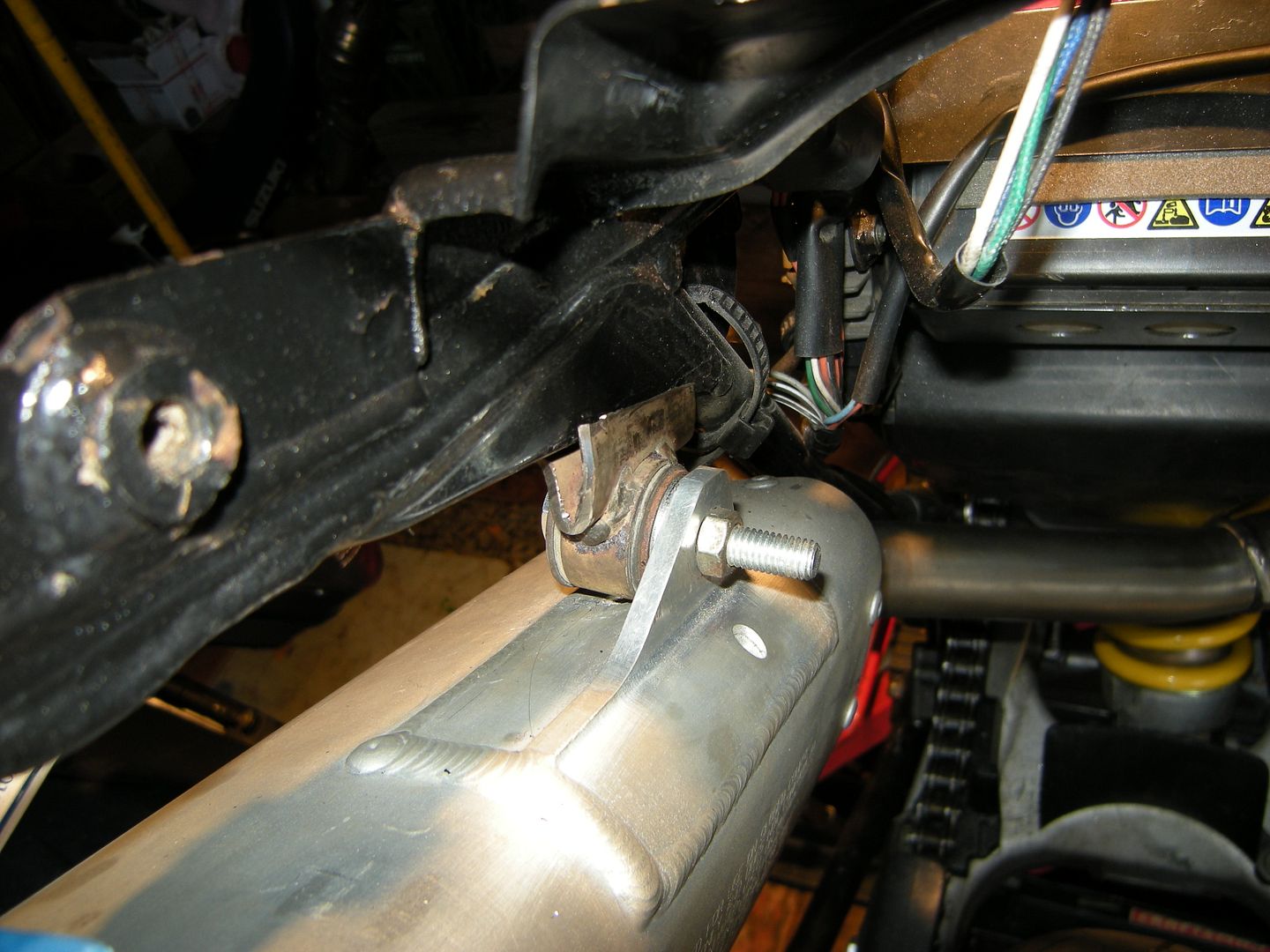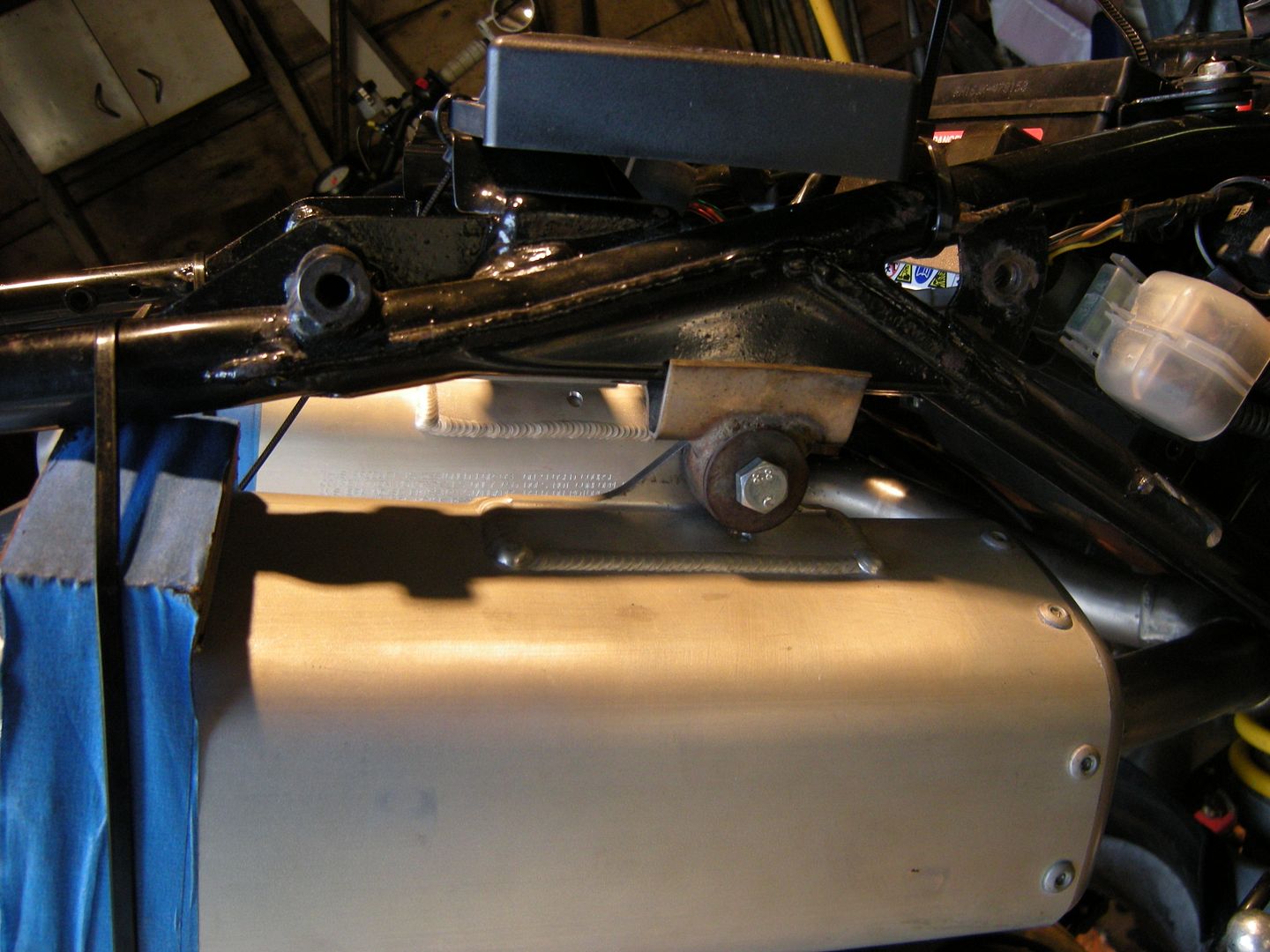 Then I went about goobering those in place.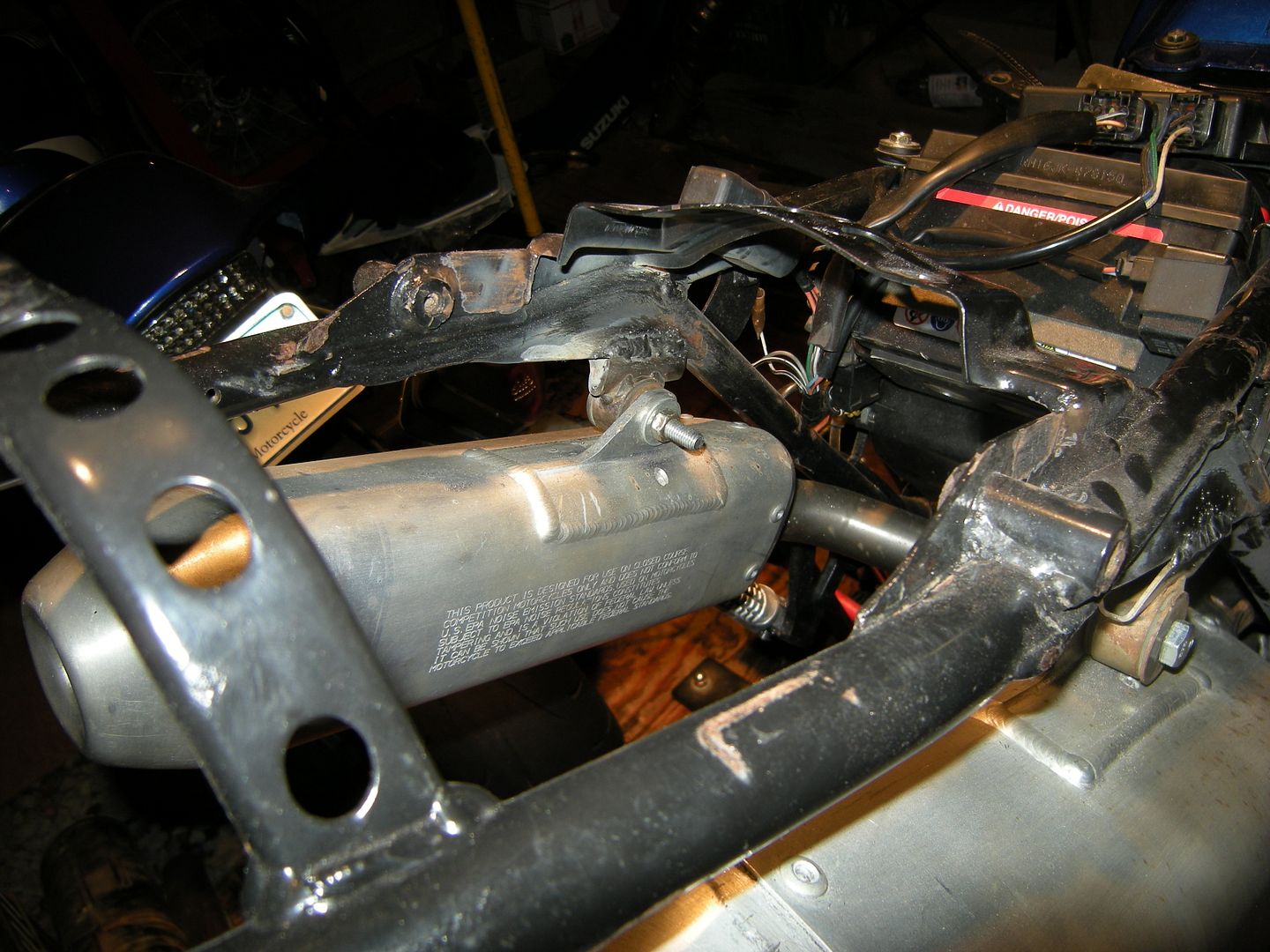 With both sides goobered on both edges this is how they are looking all mounted up!
If you were wondering, here is pics of clearance between airbox, frame, and shock with the new exhaust.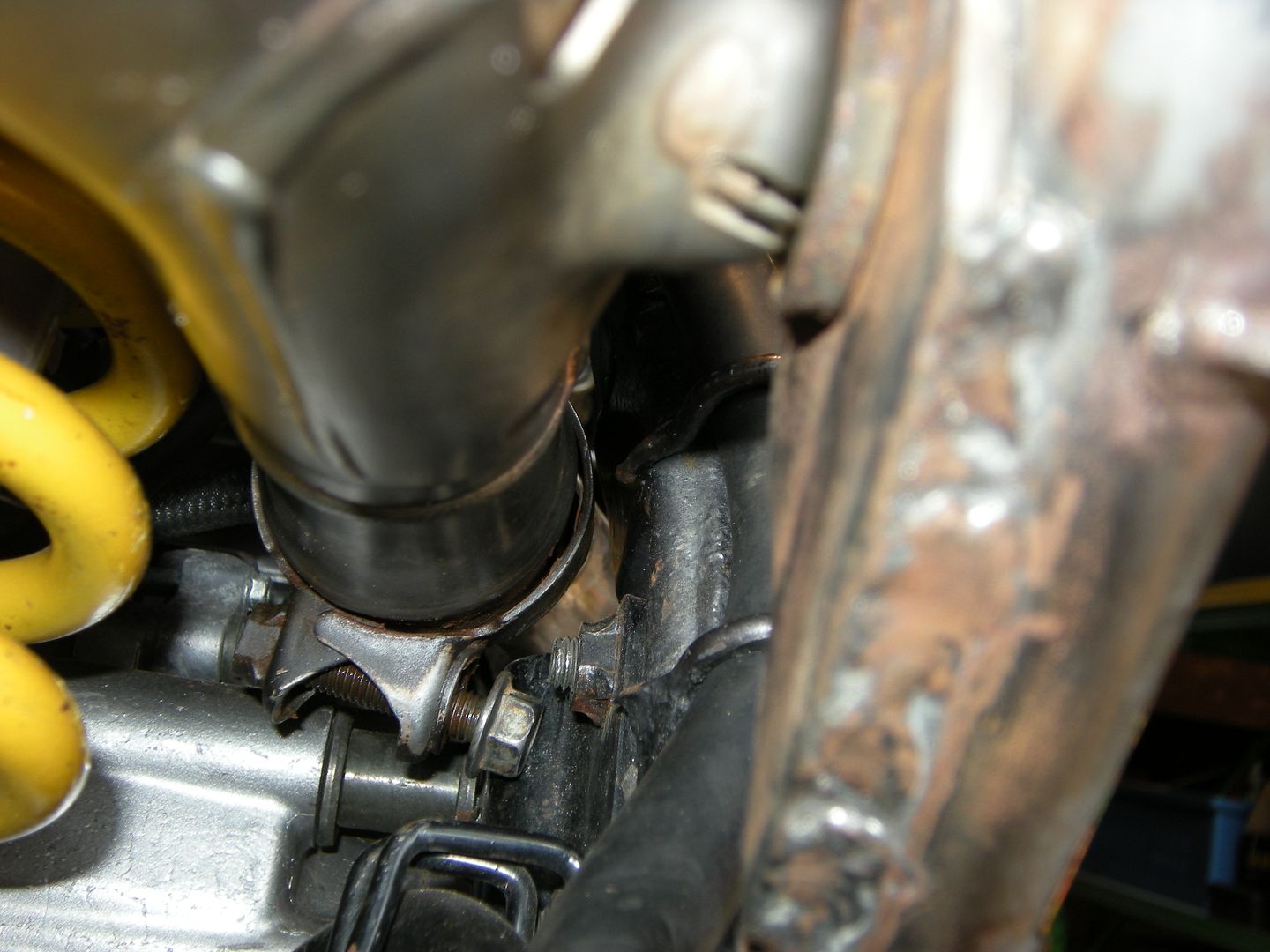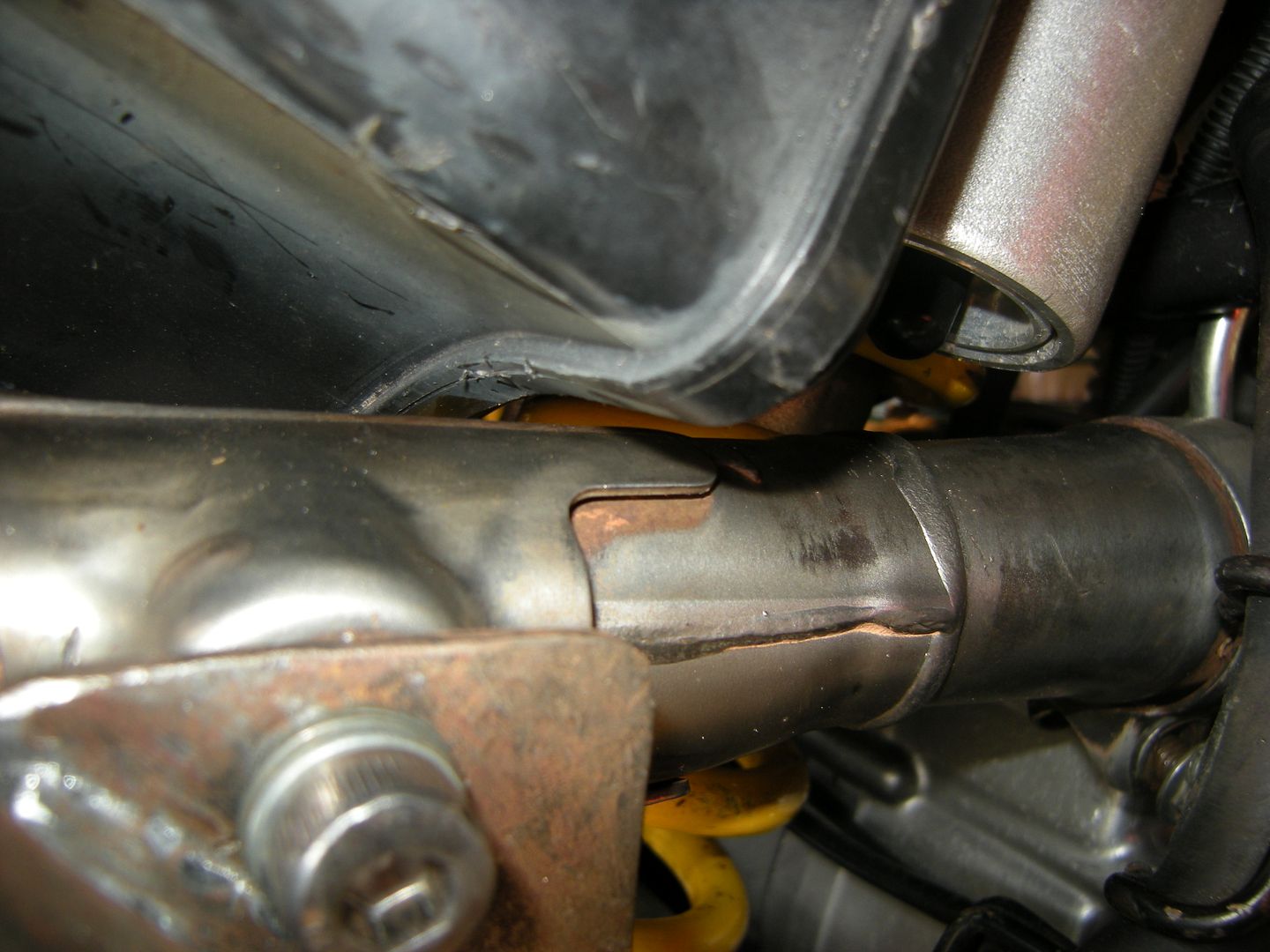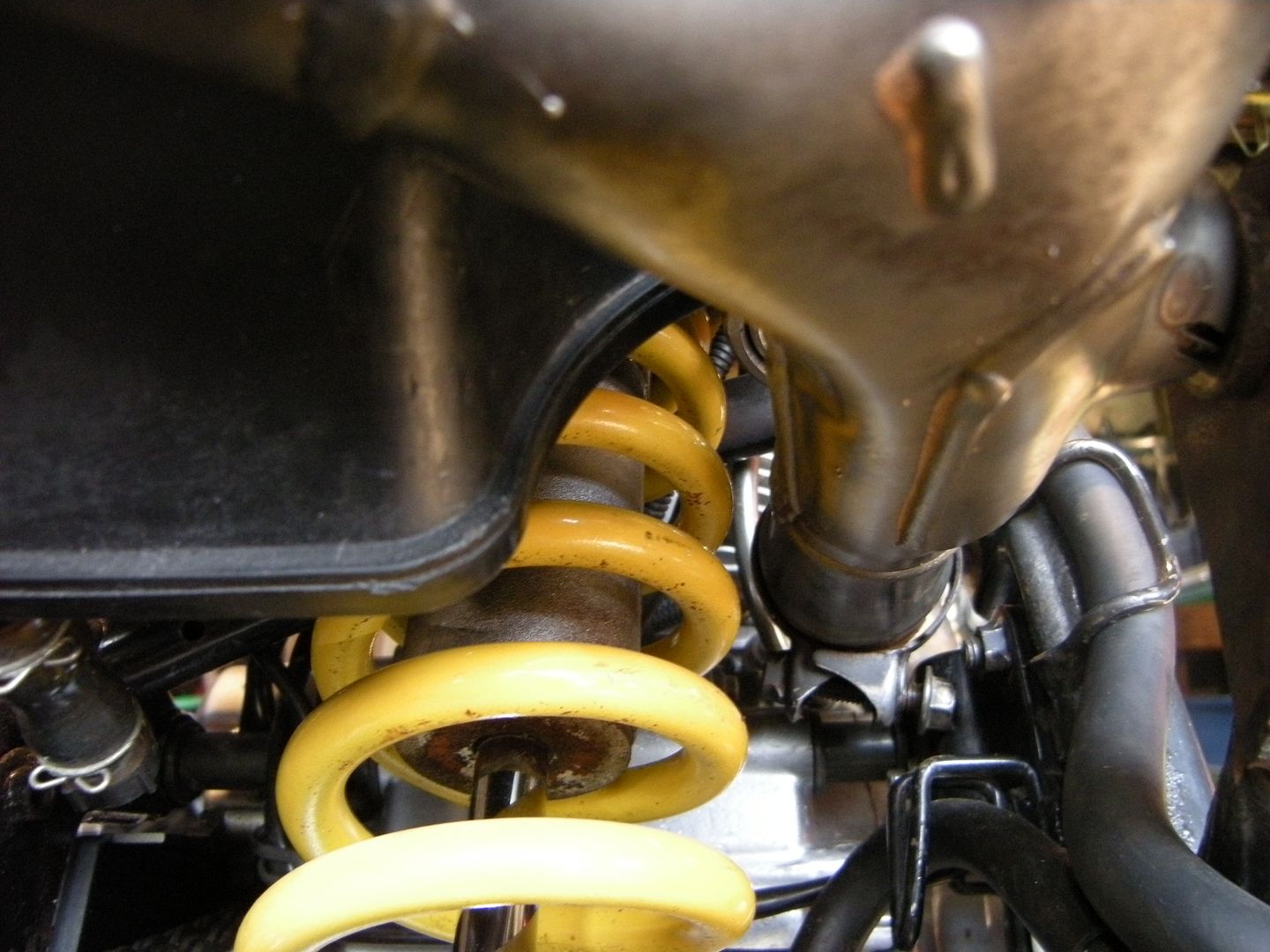 Only less than ideal part is the clamp on the mid, I got it at the only spot that is accessible with any tool and I can just get a ratchet wrench on there to tighten it up. Should've thought that one out a little better, but I can get it tight so oh well.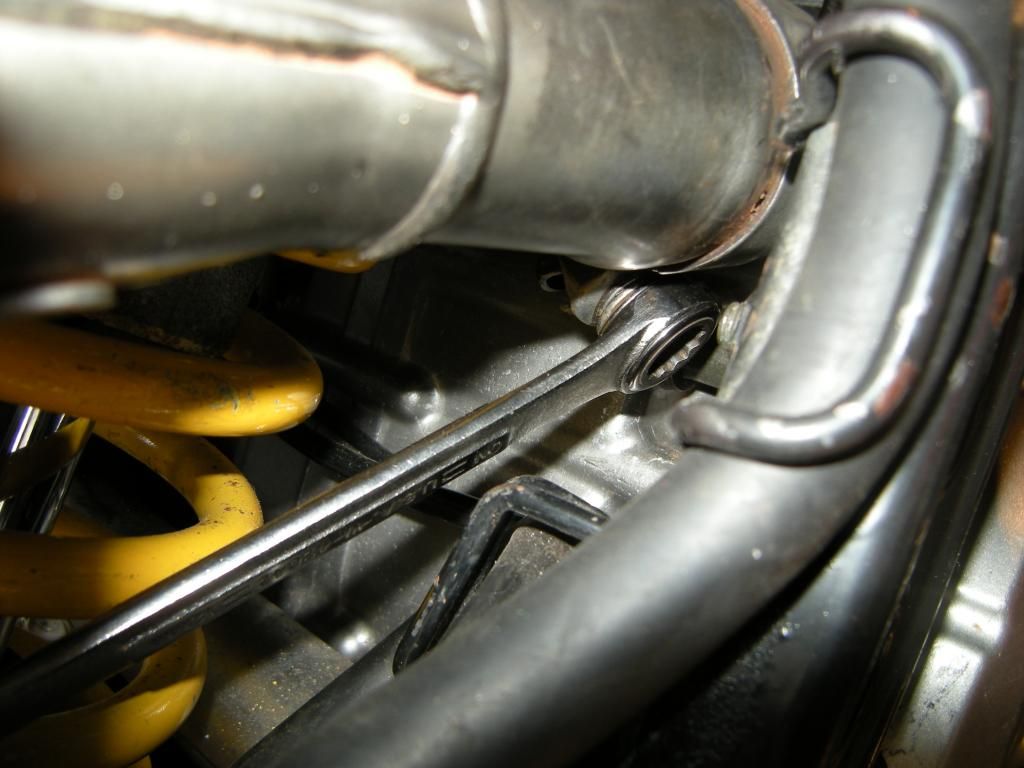 So enough pics and talking lets hear how it sounds! Personally I love it, not stupid loud not lame quiet...
http://vid301.photobucket.com/albums/nn48/sportychop69/2015%20build%20off/DSCN4142_zpsqrg5c23t.mp4
Thanks for looking y'all, I'll be back later to get the price list posted up....