Discussion Starter
·
#1
·
I was fortunate enough to land this "careworn" 2002 SV650S last friday for next to nothing, so it will be my project for the next couple of months.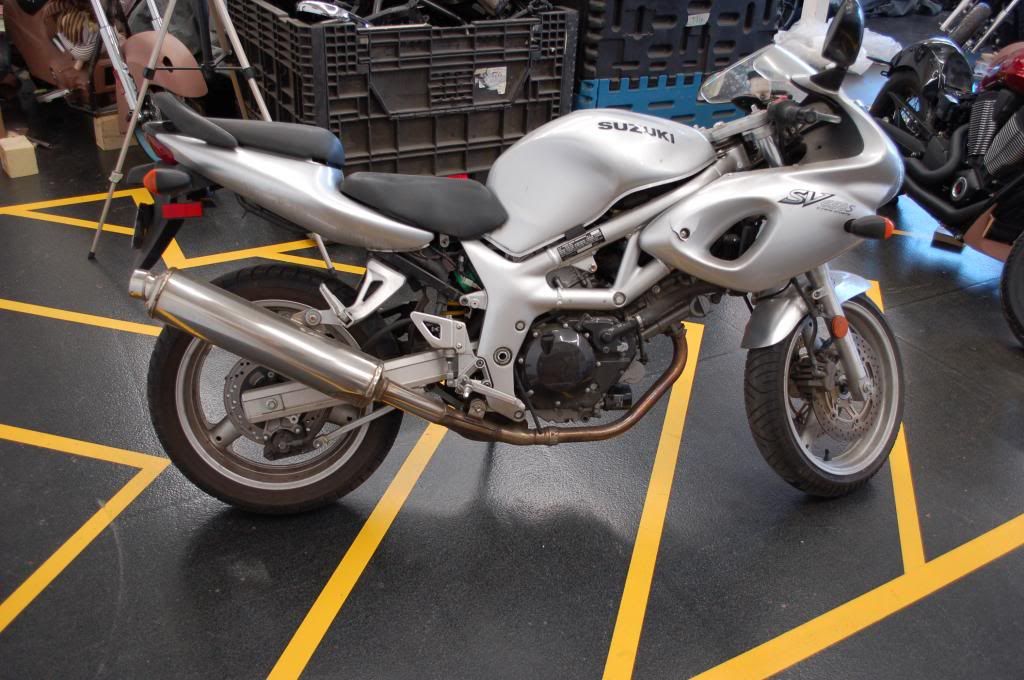 The Bad:
She was laid down on the grass at speed by the 2nd owner last August and has sat in a garage ever since, so the entire left side of the bike is pretty beat up. The first owner left her outside to brave the elements for who knows how long, so the seat covers are pretty faded and a lot of the black trim paint on the fuel cap and engine covers has oxidized and the windshield and plastics are faded and brittle. The Carburetors leak fuel, and the front brakes need to be bled. Tires are pretty bad too. The subframe is slightly tweaked. Both turn indicator lights on left side are busted, and the left side foot peg and shift lever/linkage are gone.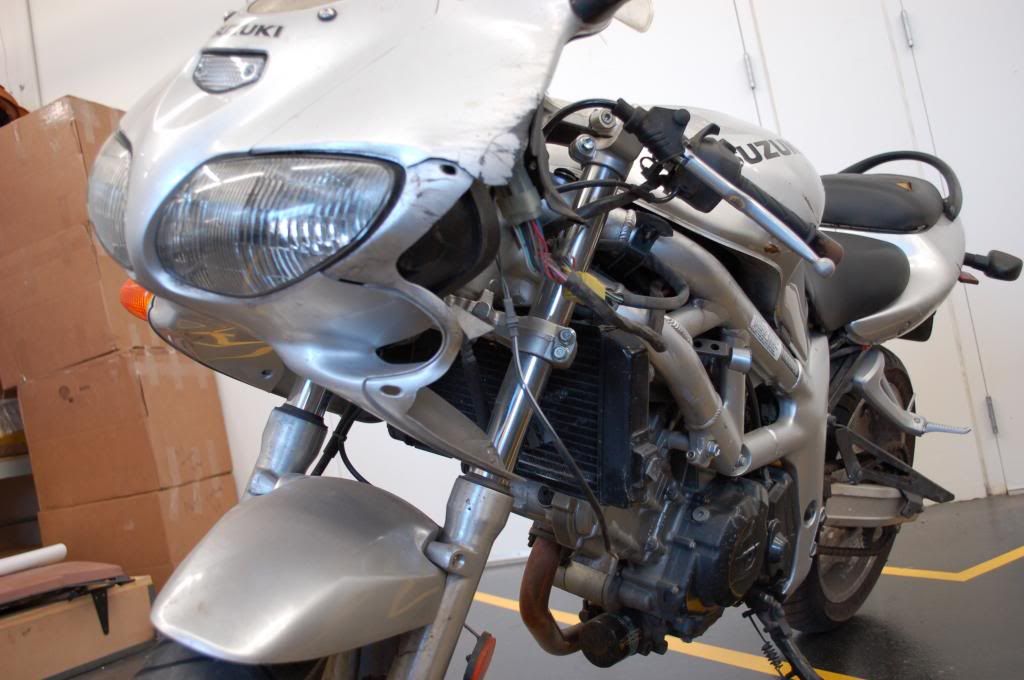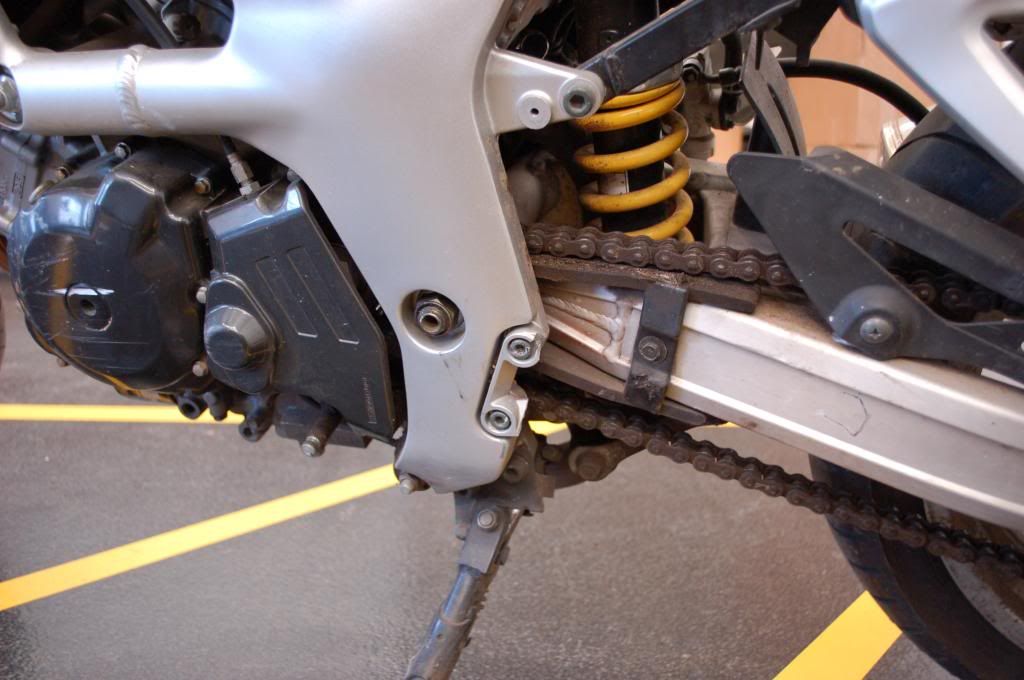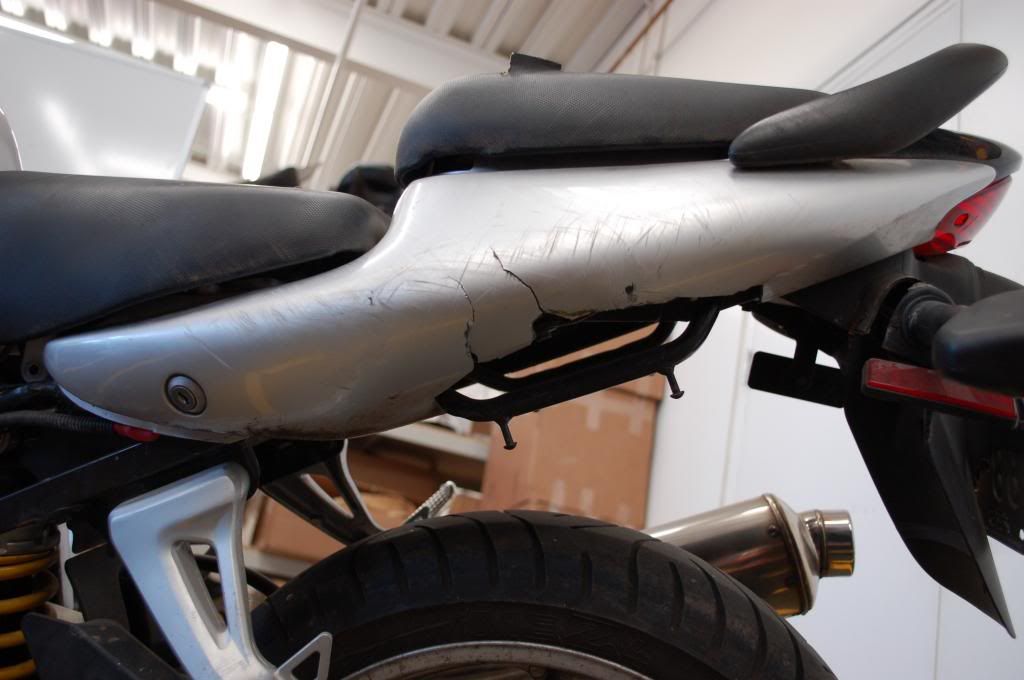 The Good:
The frame and forks are straight, engine runs strong, clutch works well, rear brake is good, rotars are straight, and I have a buddy with a shed full of SV parts just waiting to be harvested. Plus I only paid $700 for the bike!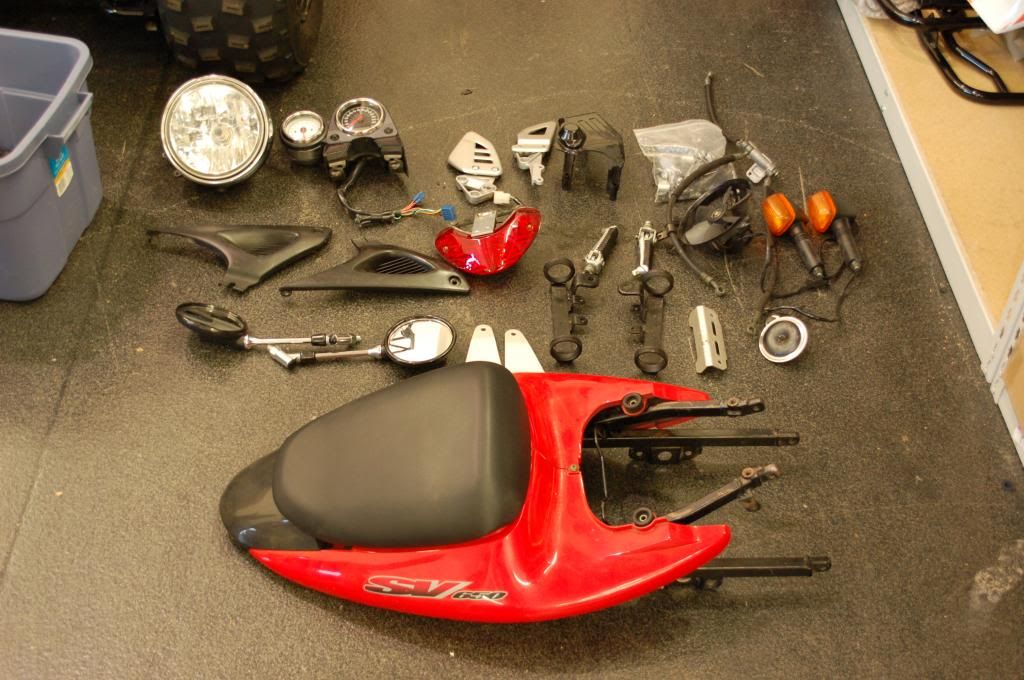 So, as I mentioned on my intro thread, the original plan was that I would take a few months this summer reassembling the SV puzzle in my buddies garage. He used to race SVs and therefor has a complete race bike, and probably 2 more complete SVs that have been completely torn down and are simply awaiting a new life. Unfortunately due to the never-ending winter we experienced in MN this year, it was impossible to get the parts out. There was also the issue of the piece bikes not actually being titled, so I finally took it upon myself to find an SV project of my own.
This build will likely be a multi-part project, hence the title "Phase _1"
For the first phase, I plan to return the SV to its proper running mostly "stock" form and converting it to naked, not only because the fairing is busted up, but also because what kind of street fighter has a fairing?
The second phase will be very sensitive, and will likely carry through the winter. This will be the StreetFighter phase where I plan to put on custom bodywork, suspension upgrades, etc.
I plan to document the process all the way through so stay tuned!