Before I could get the bike home to start work on her this week, I had a fare share of work to do in my garage to get a space ready, not the least of which was "designing" and building myself a 2' x 8' work bench. Not an inspirational feat of unprecidented architechure, but cheap, simple, and super sturdy.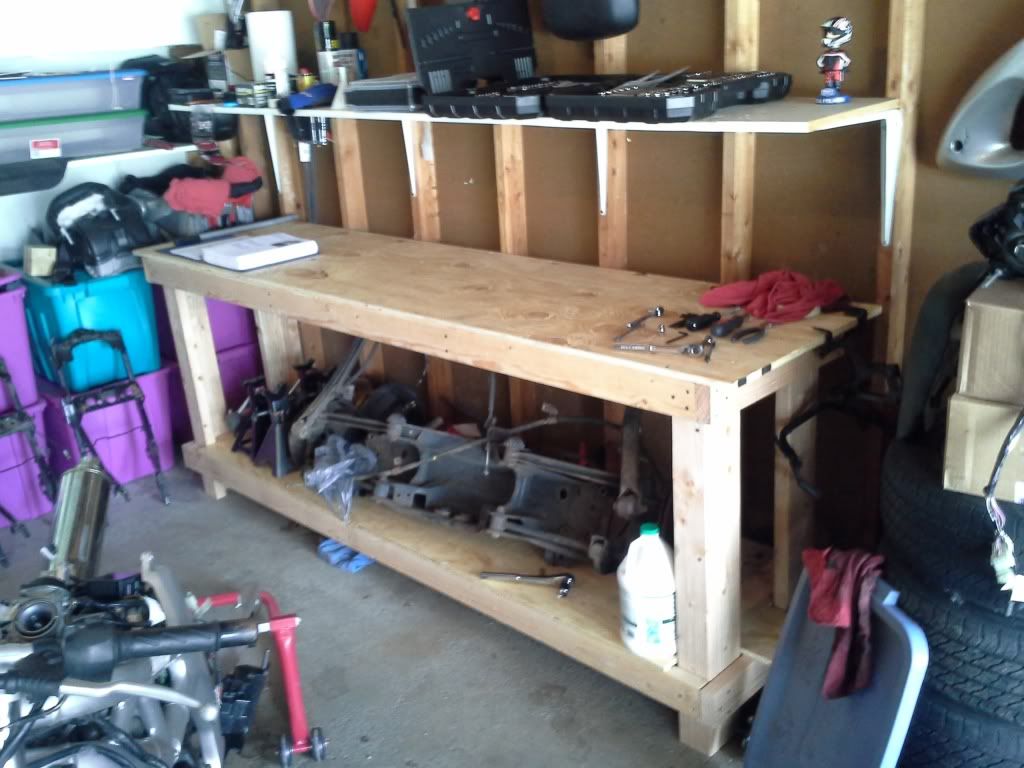 After that i finally got the bike home and then spent the last few days tearing down the ol' girl with relatively few hiccups along the way.
The wall of shame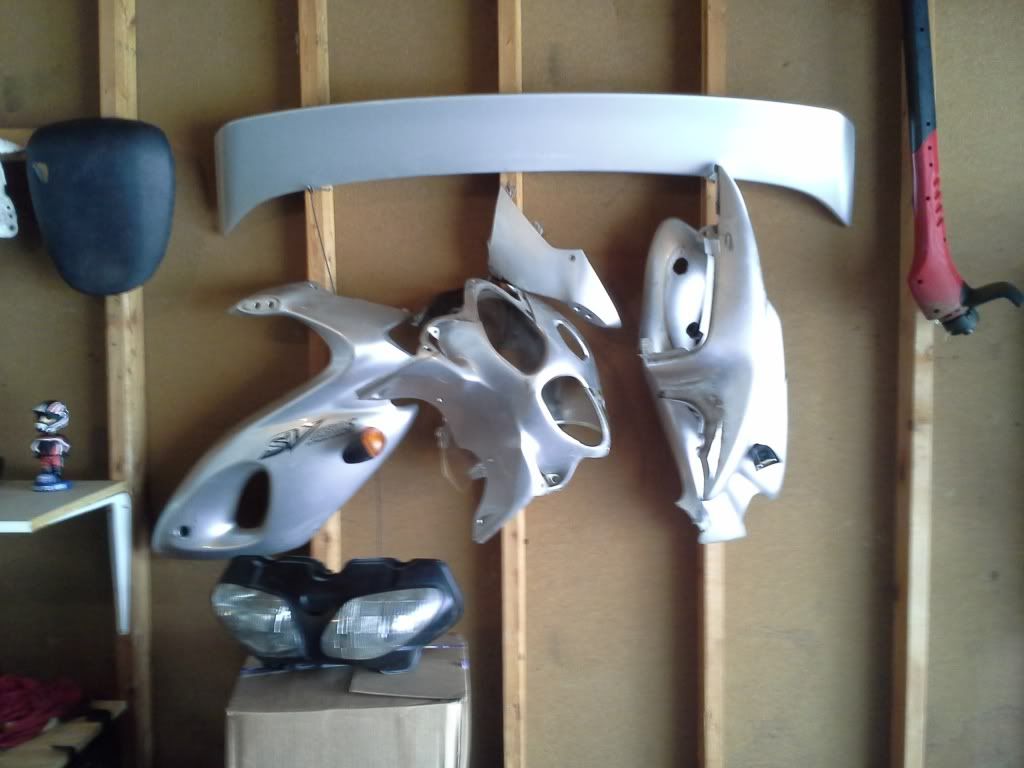 Made sure to thouroughly clean everything with simple green at every stage. She should look like she just came off the assembly line by the time im finished!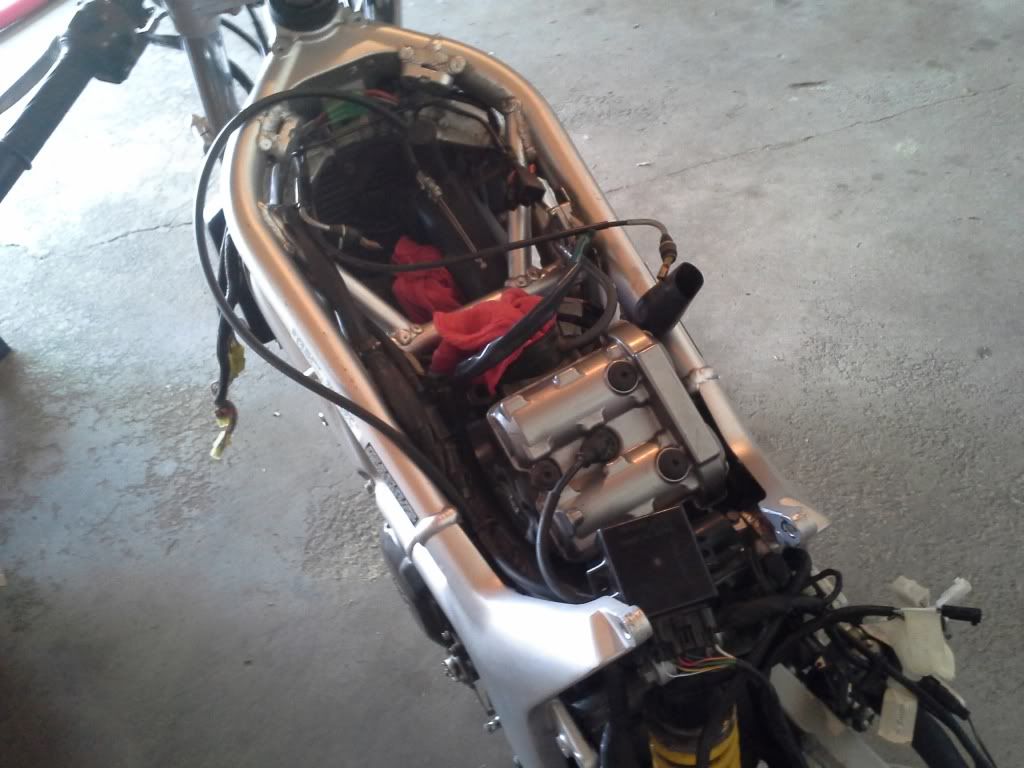 Ive sorta come to a standstill until I can procure some odds & ends. I have it stripped down to the carbs and the next thing on the list basically clean and rebuild them.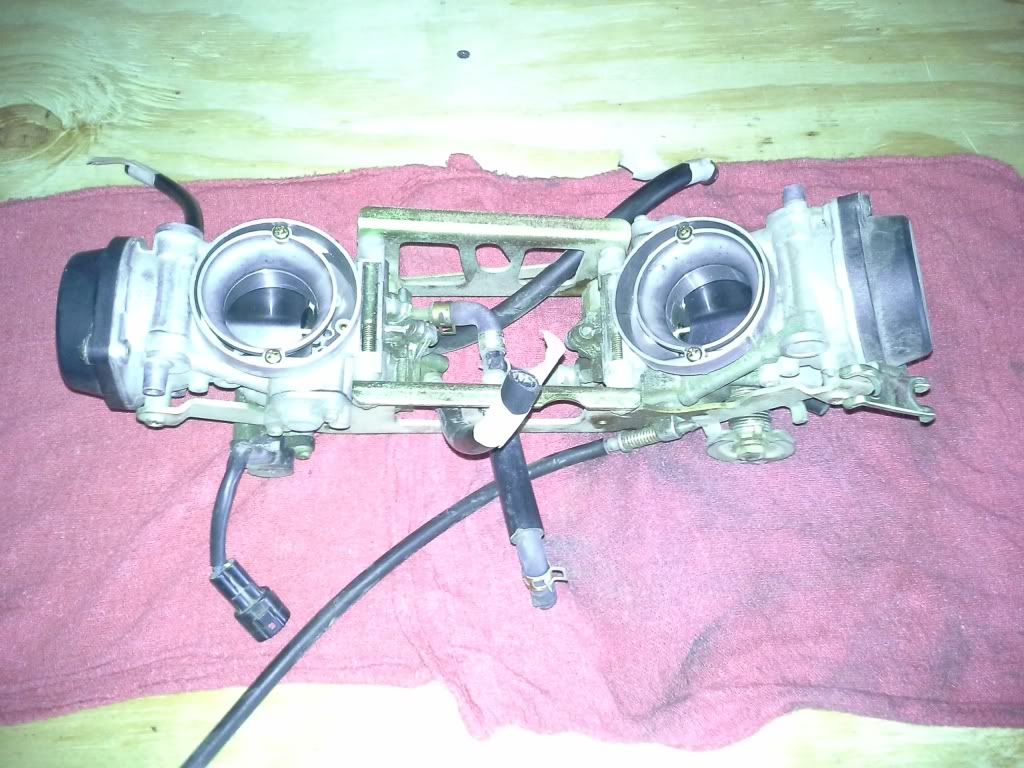 I gotta be really diligent about labeling each bolt and wire as this is really my first mechanical endeavor of any magnitude. Fortunately for me I was able to find a factory service manual. I have a feeling it will be in tatters by the time im through with it. Stay tuned for more to come!