Discussion Starter
·
#1
·
Hi All from Denver!
First, a little intro about this build thread. This is my very first bike. This will be entirely a "learn as I go" process. I have very little access to tools, little mechanical experience, limited funds, and don't even have a garage. With that in mind, I'm going to do my best to pour some love into this machine and make it my own.
Second, this bike came from very abusive and neglective owners. It's been stunted, crashed, and poorly maintained to boot. She's got a lot of problems, half of which I didn't know about on purchase, but for 1300 dollars, I still feel good about it.
Here goes nothin.
----------------------------------------------------------------------------
Here she is: immediately took all the fairings off, half of them were held on by zipties.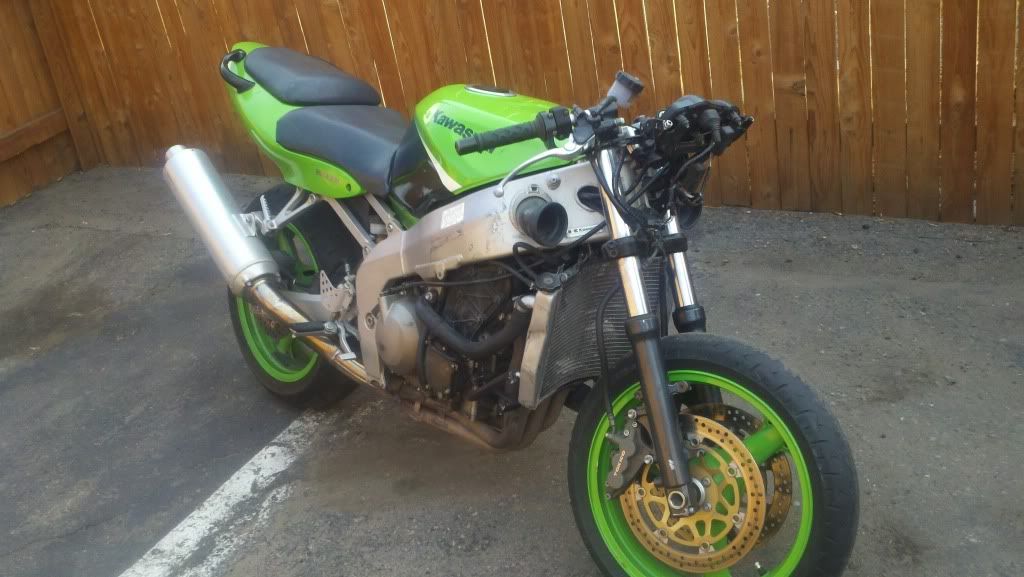 Here's a list of the problems I've found so far:
Frame is cracked in two places. Here is crack #1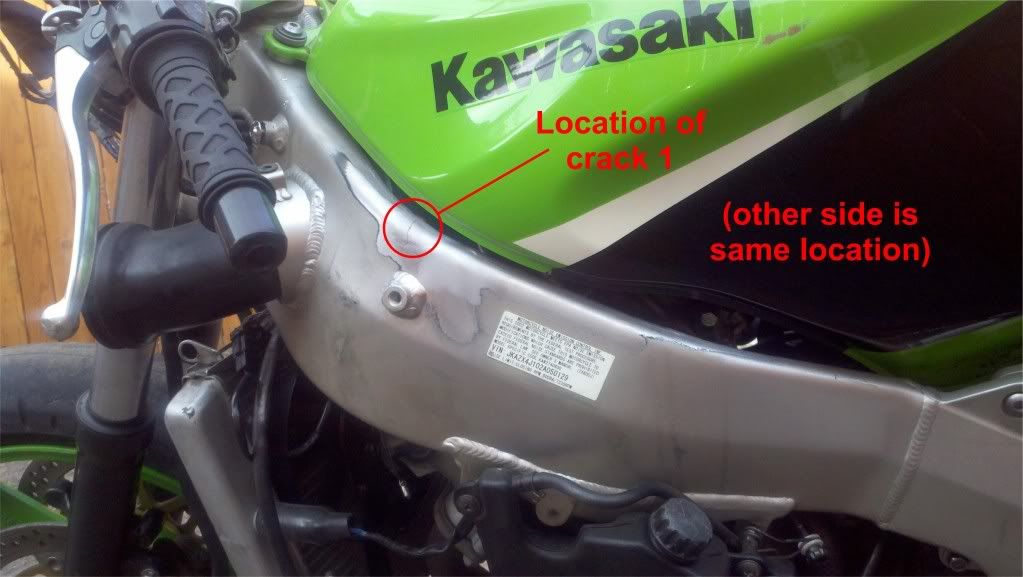 Zoomed in on crack #1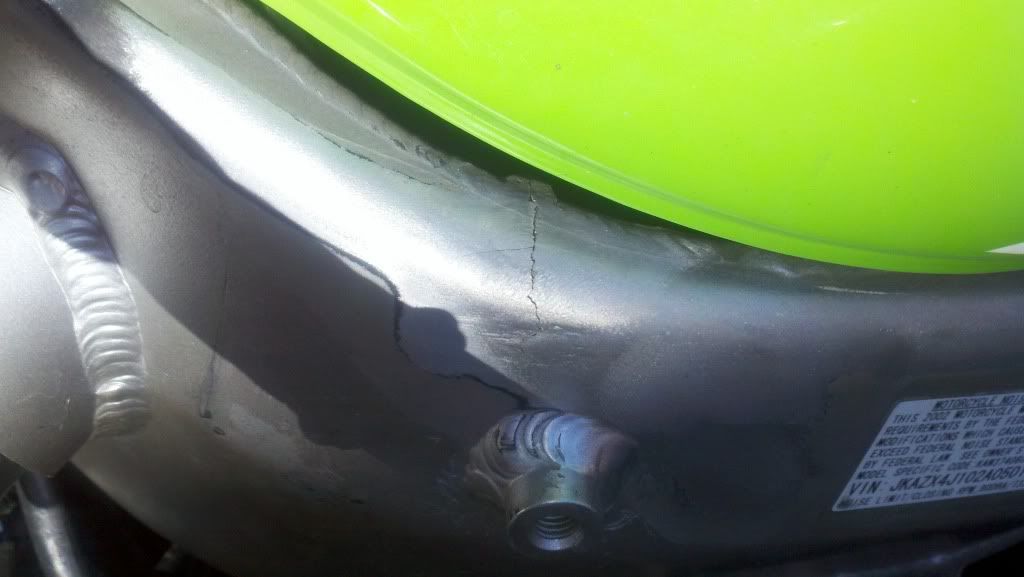 Crack 2 is in the same spot as crack #1, just on the right side of the bike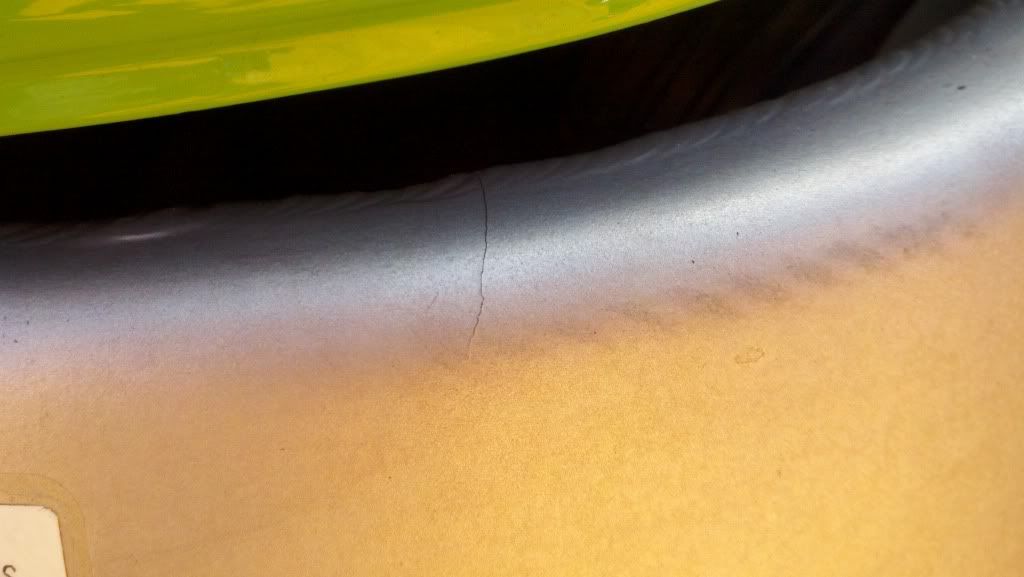 Rear caliper mount was bent inward, and was rubbing against rotor.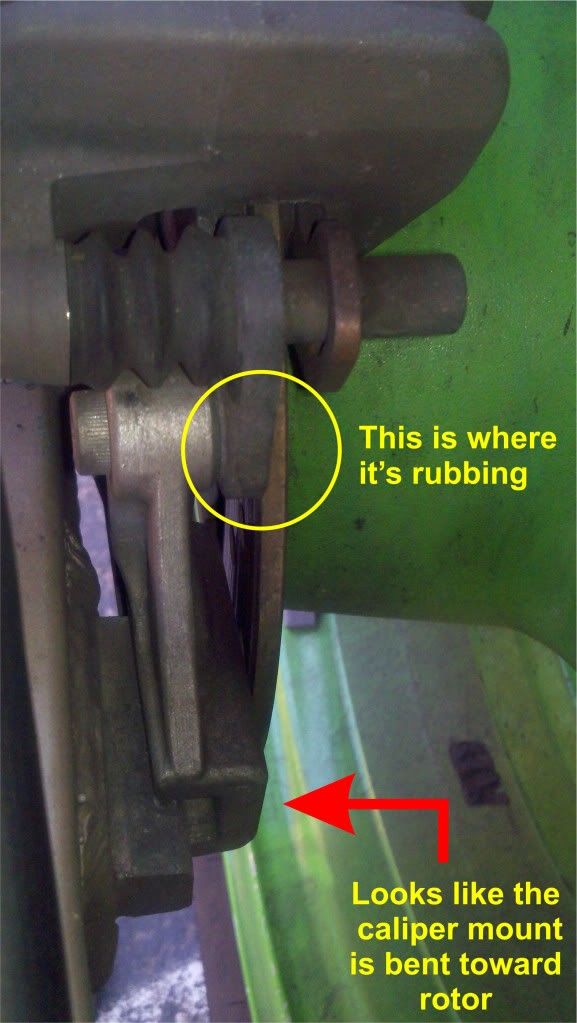 Dented tank
The exhaust/muffler coupling has been bent, and previous owner tried some whacky weld fix. Works ok for now, but will need to be addressed.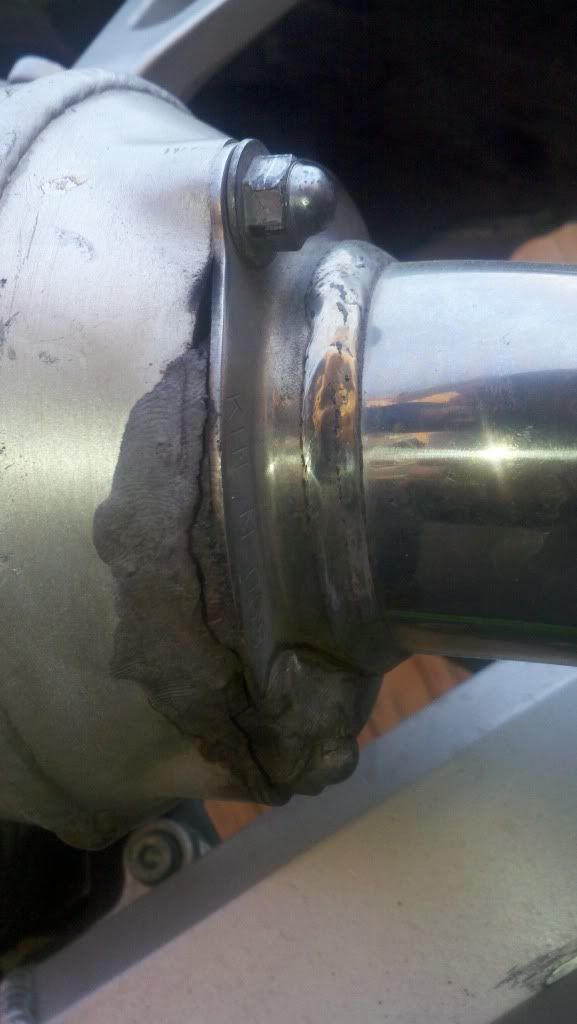 The rear sprocket had 3 teeth literally snapped off. Two were adjacent, the other was by itself.
The chain alignment with the rear sprocket is off. I have checked the axle adjuster settings and they are the same on each side. This has me worried that the swingarm may be tweaked. Thoughts? Any way to check this?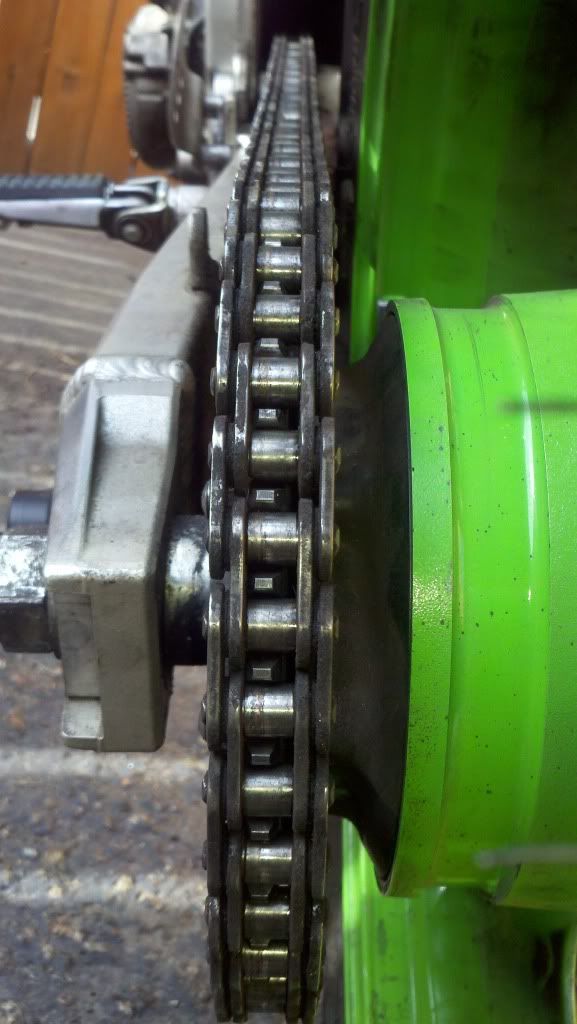 The chain has a pattern of abnormal wear markings on every other pin. Probably due to the bad sprockets.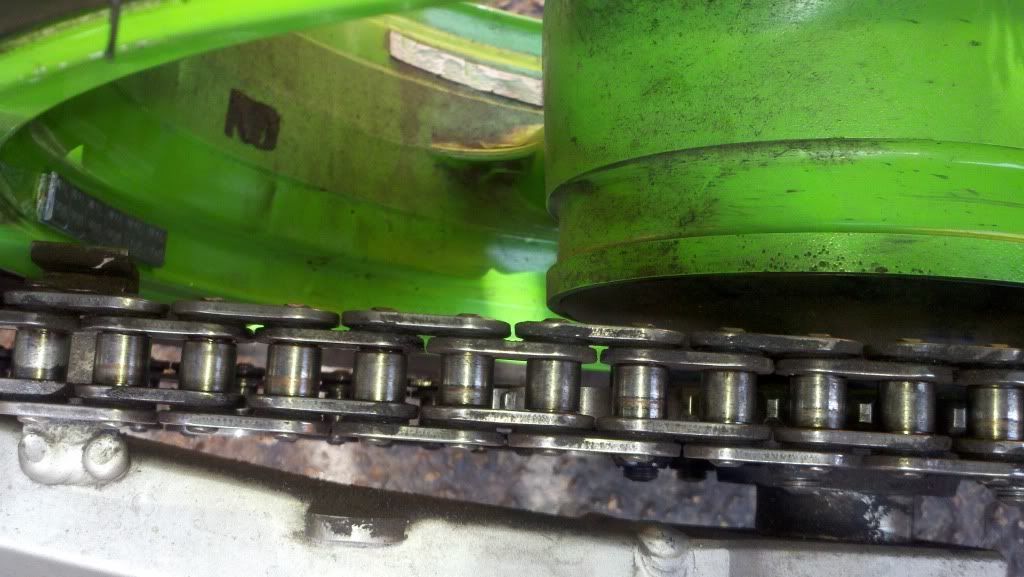 Unfortunately, I don't have pictures of everything. The tires were in dangerous condition. Dry rot, steel bands showing, even a screw sticking out of the front tire. The radiator was hung on by zipties.
After a lot of forum searching, I've decided to take the bike to a aluminum welding specialist to see what they can do for the cracked frame. Will post soon on some of the fixes/changes that I've done so far.
Thanks for reading.