Discussion Starter
·
#1
·
Was made the filling in a cage sandwich on Friday night after work. I was leaving the light and some guy rearended me. I was doing about 10mph, the cops that saw the whole thing happen said he was doing about 60. Both pieces of bread in this sandwich were uninsured.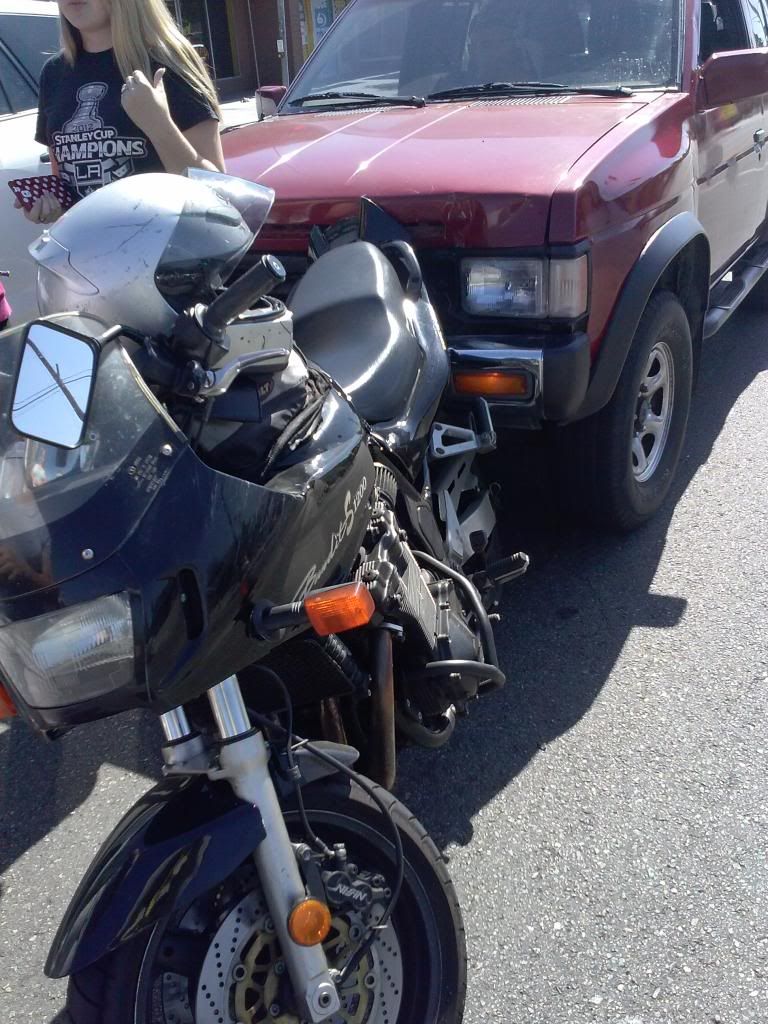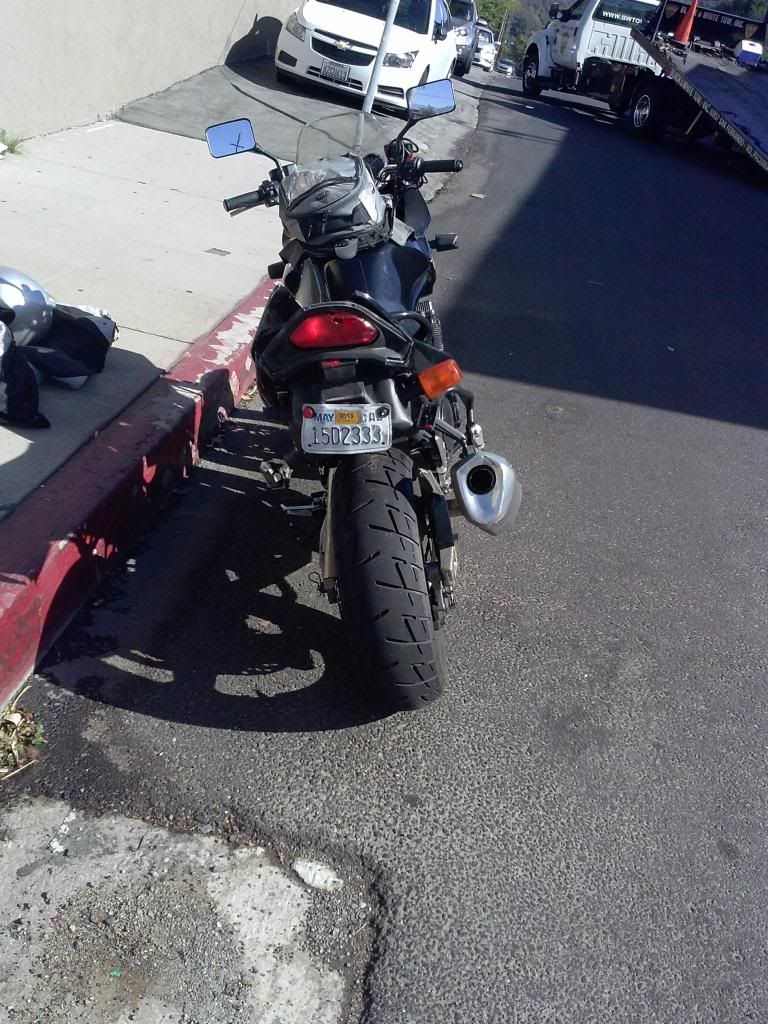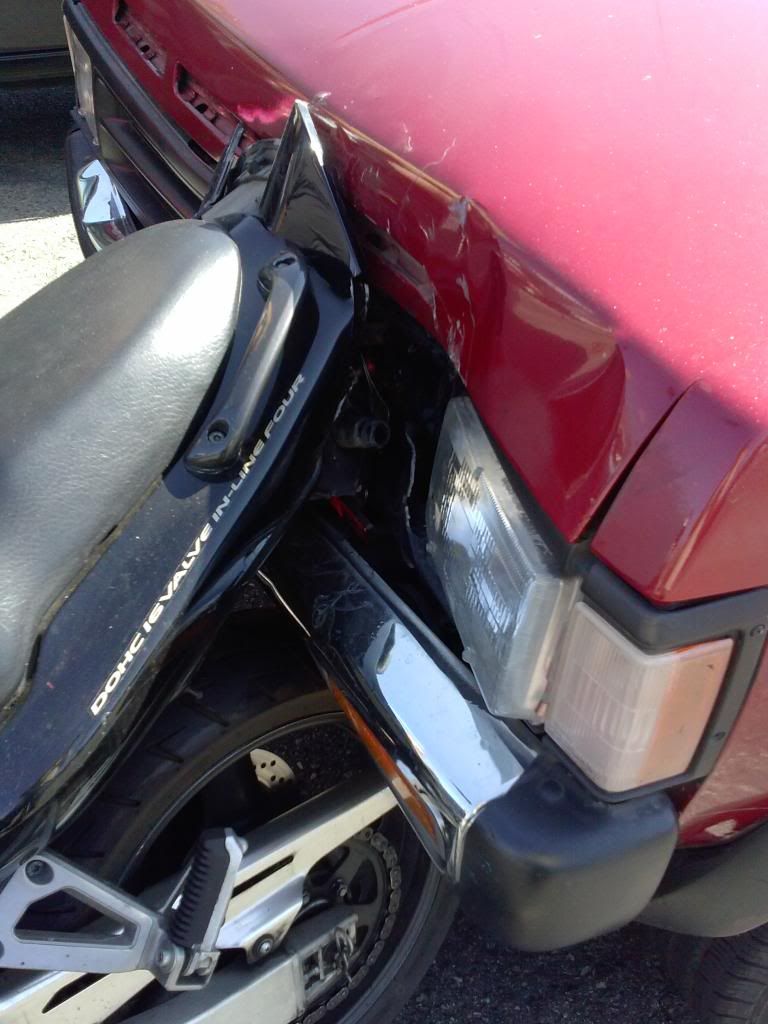 The frame is tweeked, I think if I cant beat it back into submission I might just graft the tail section from the Buas on it,
I replaced the bars since they were bent forward from slamming into the car in front of me
So I'm in the market for a set of forks, Anyone have a set for a 97-2000 Bandit 1200?