Discussion Starter
·
#1
·
After 6 months of waiting i finally started my first project. I wont have any money for mods till about the end of September but for now i almost have it all torn apart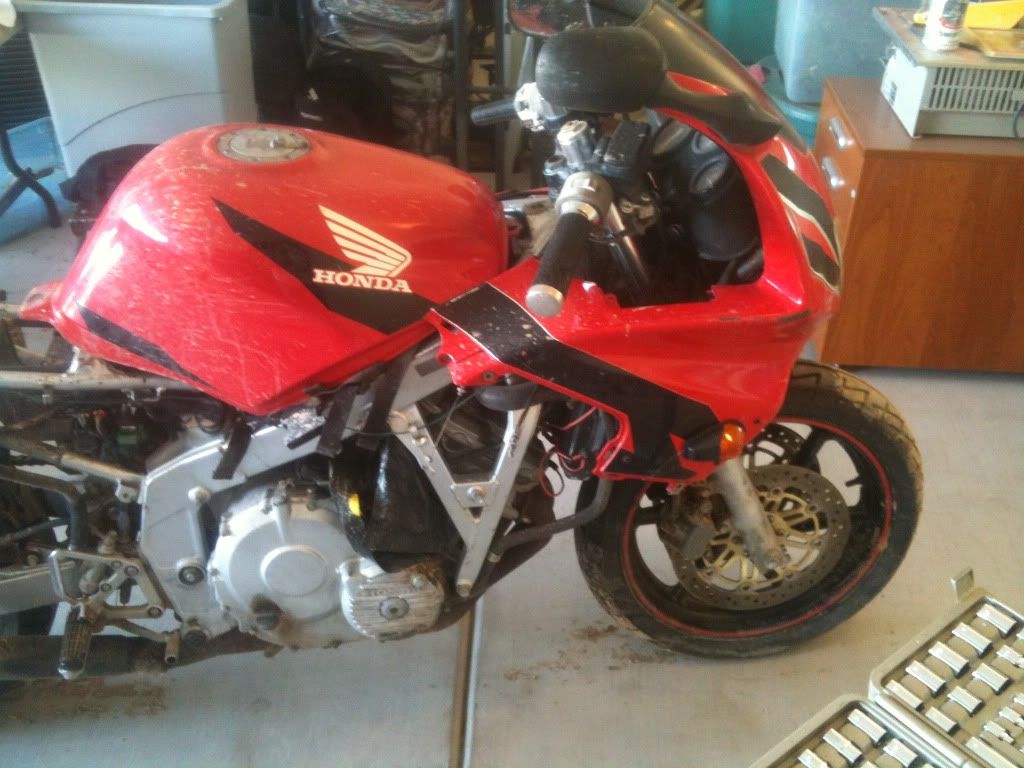 This is what i started with. The seat just slips on and off (Caused a very embarrassing fall sitting at a stop light hahaha)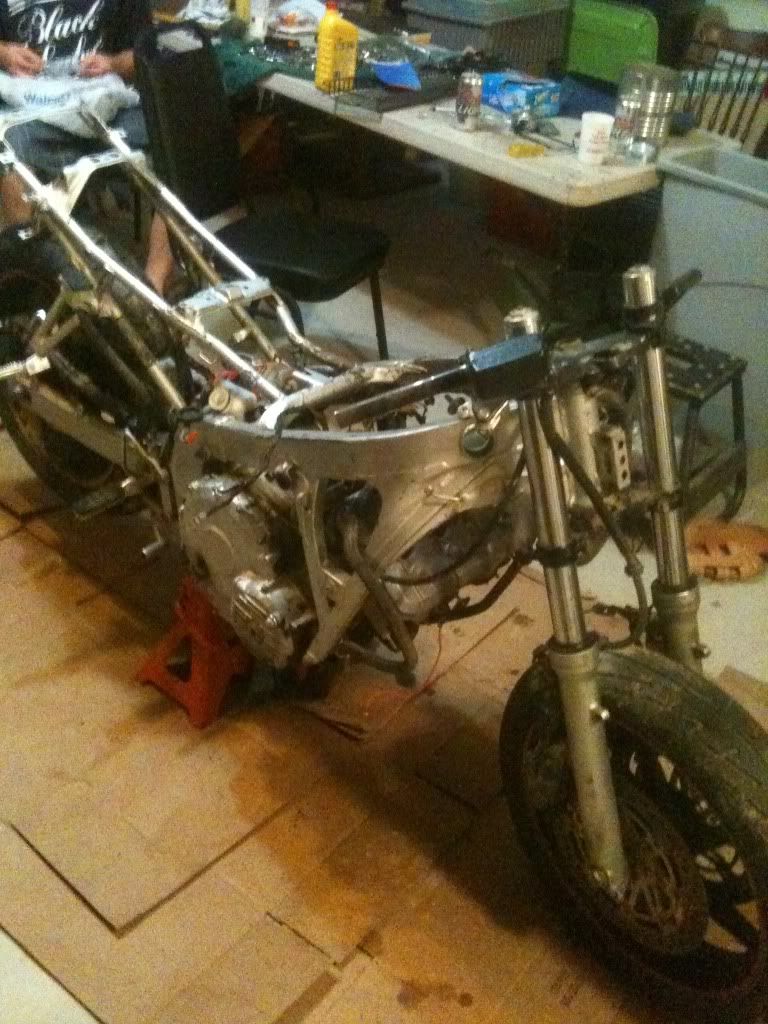 This is how much i have gotten it torn down. I still need to remove the shock, swingarm, and drop the engine along with small misc parts but i am not sure how to stabilize the bike without something to hoist the bike on.
I'm actually not too happy that the subframe is attached to the frame but it is what it is i suppose.
Some asshole took a hammer to the top of that bar. Is there anyway i can get that fixed or any reason that i will need too?
There is still quite a bit to be done and i will defiantly have a lot of questions being my first build so feel free to comment and throw some ideas my way. Love to see other builds come together too so direct me to yours if you feel it will answer any questions.:cfrocks: