Discussion Starter
·
#1
·
Hey guys,
Here are some pics of the before, and a little work done tonight. Its a 2001 gsx-r600, I was not sure I wanted to streetfighter this bike but you guys convinced me and now I'm on my way. here are some pics:
Before: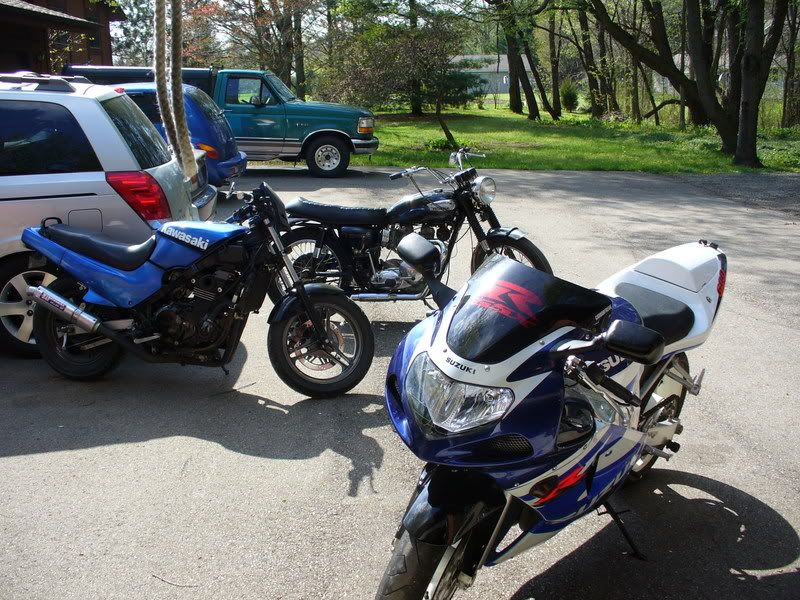 Thats my dad's triumph and my brothers ex-500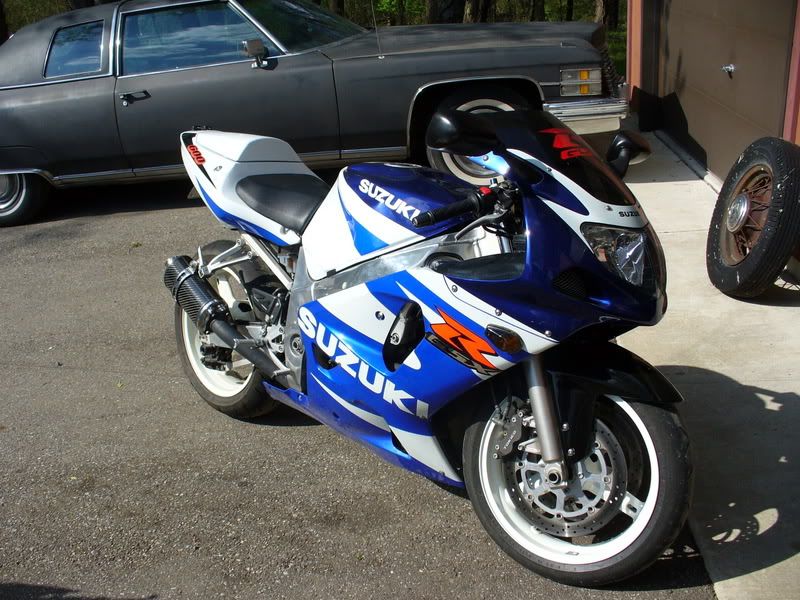 After: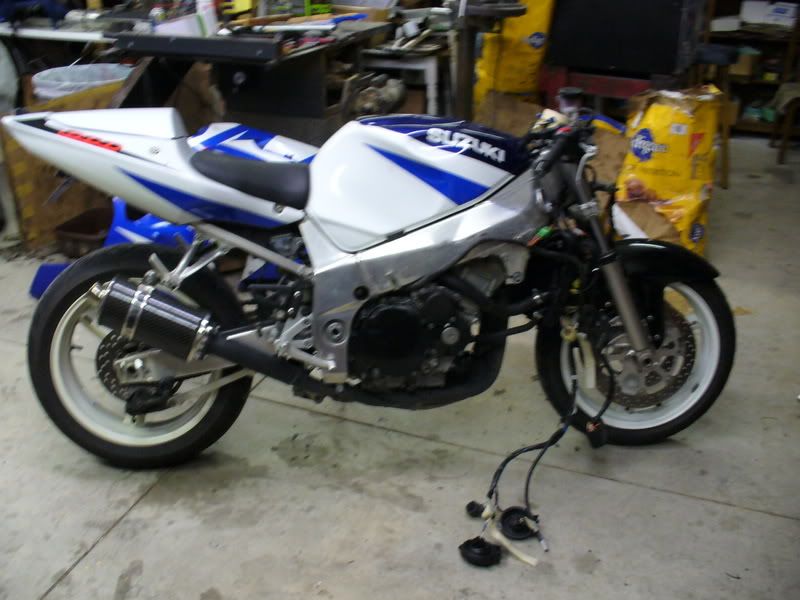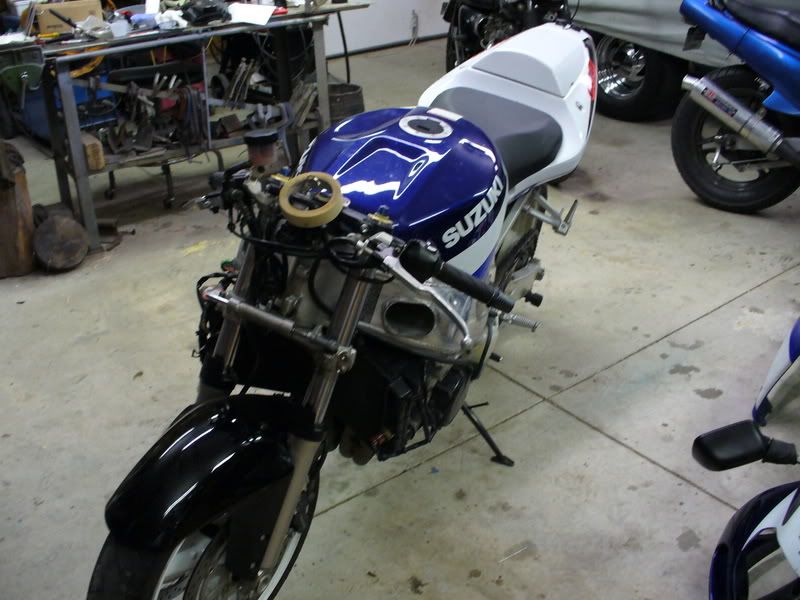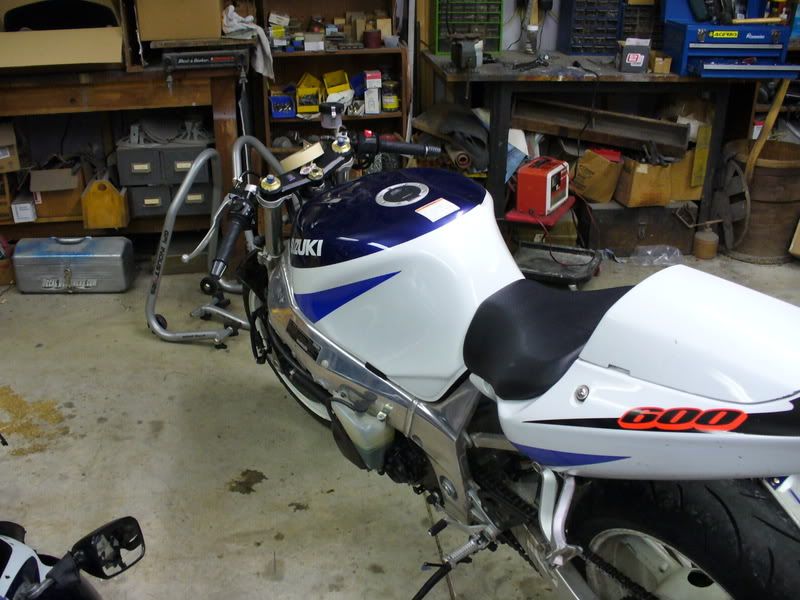 I already love the look compared to the fairings. Obviously wiring is up on the to-do list, headlight I'm using a 04 gsx-r750 headight housing, and tag bars, and risers are on the way.
A couple of questions though, on selling fairings. The front one is in good condition but the two side/lowers are rough, not cracked but rashed a bit. Would it be in my best interest to fix the rash then get them in primer? or try to sell them as is? I thought if somebody was replacing fairings then if they were in primer they could just be painted, but if I left them they would need to be painted and would be worth less. Thoughts? thanks for the great site and inspiration!
Nate