Hey guys,
So I just bought my first street-bike recently (very excited). I am trying to use it as a daily commuter for ~15mi a day to/from work and stuff.
Anyway, I have some super noobish questions. I have a decent mechanical background (I like to build cars, mostly) so I am not a total noob - just to bikes.
Here is what I bought for around 1K - a 1984 Suzuki GN 250 in pretty good shape.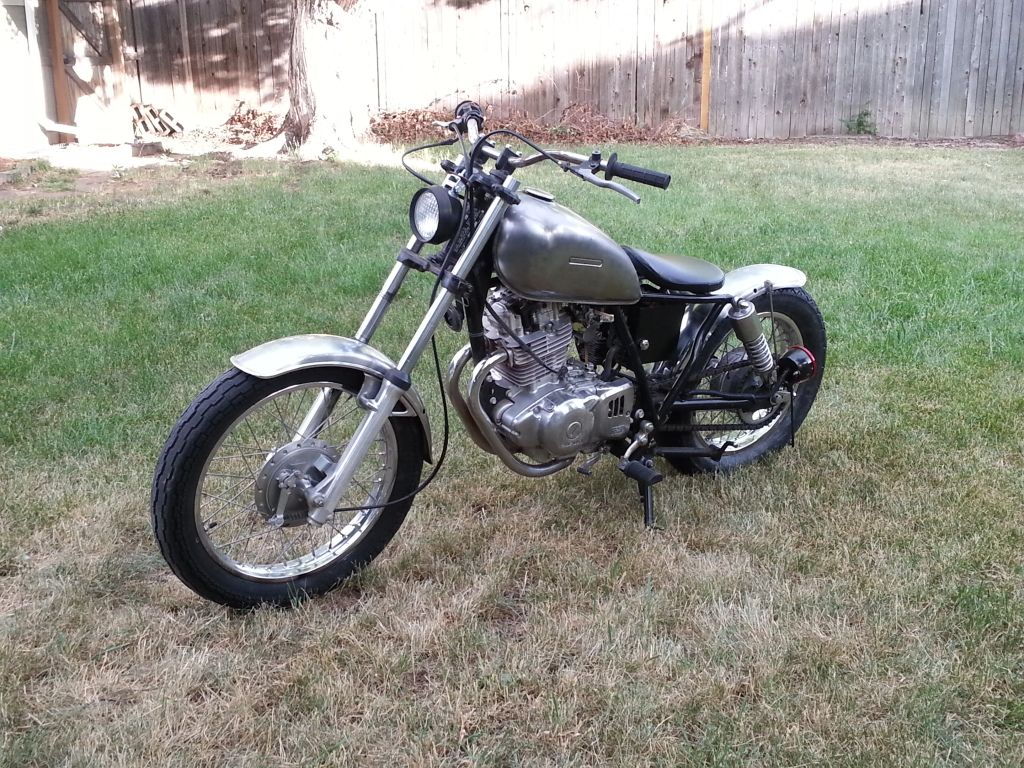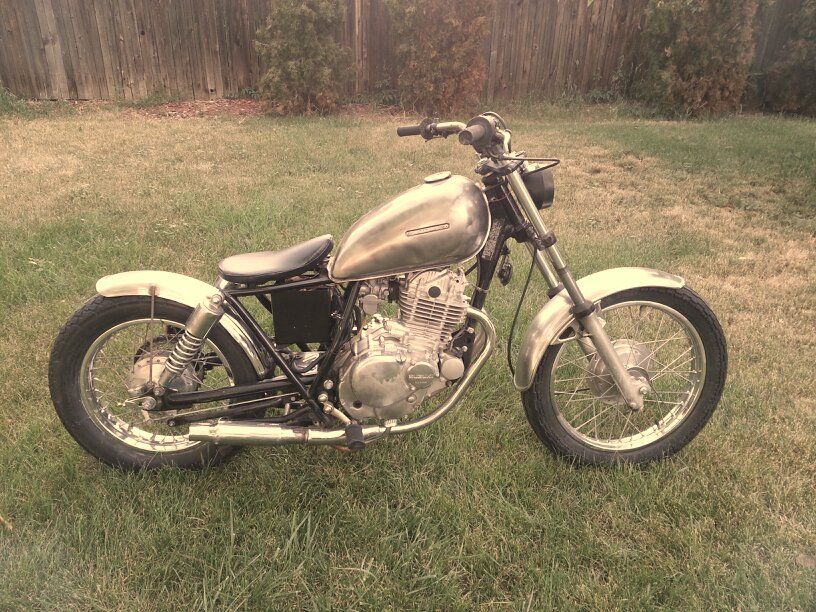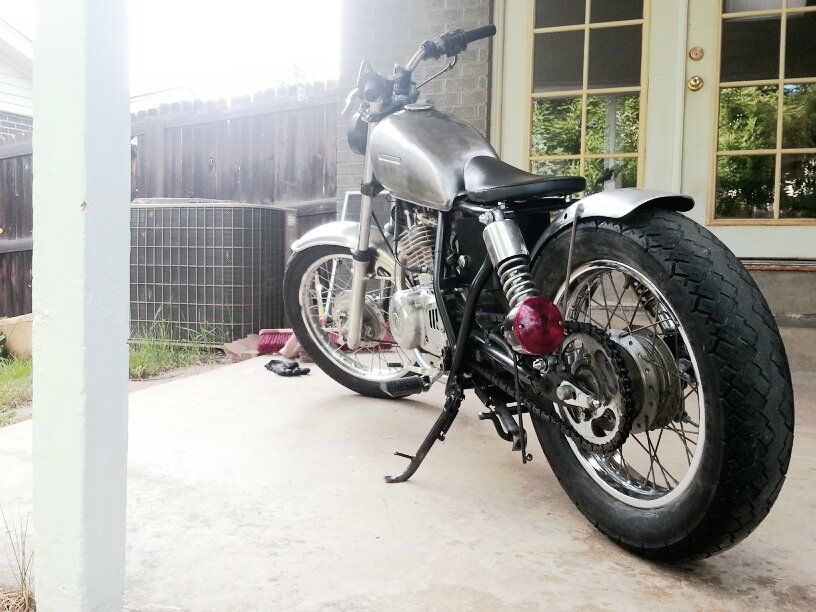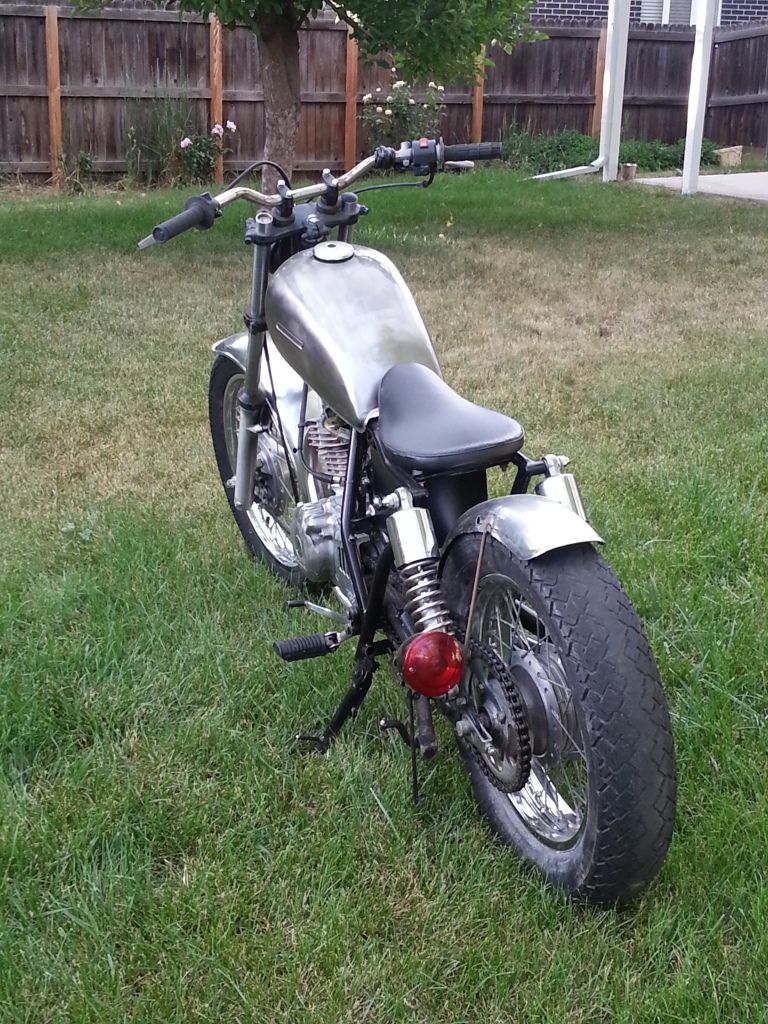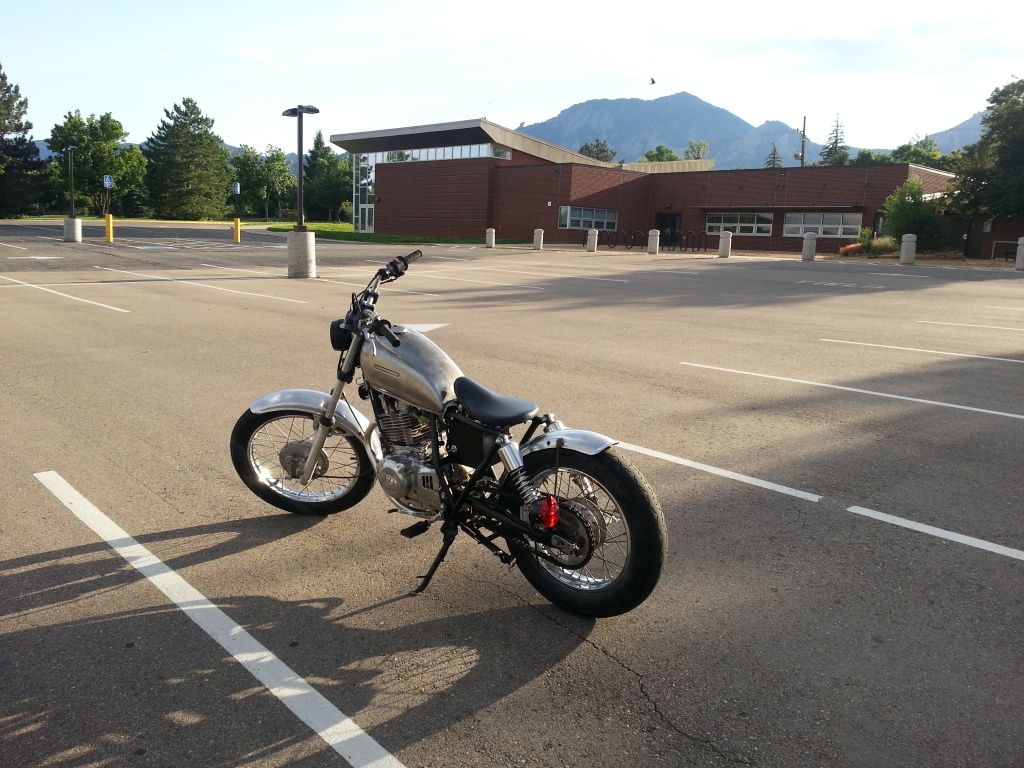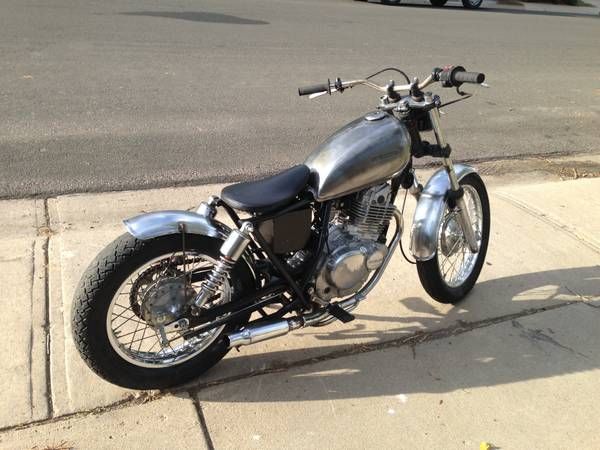 Tore the head off and cleaned a ton of gunk from the inside of the carb, and it runs pretty well now - starts right up and everything.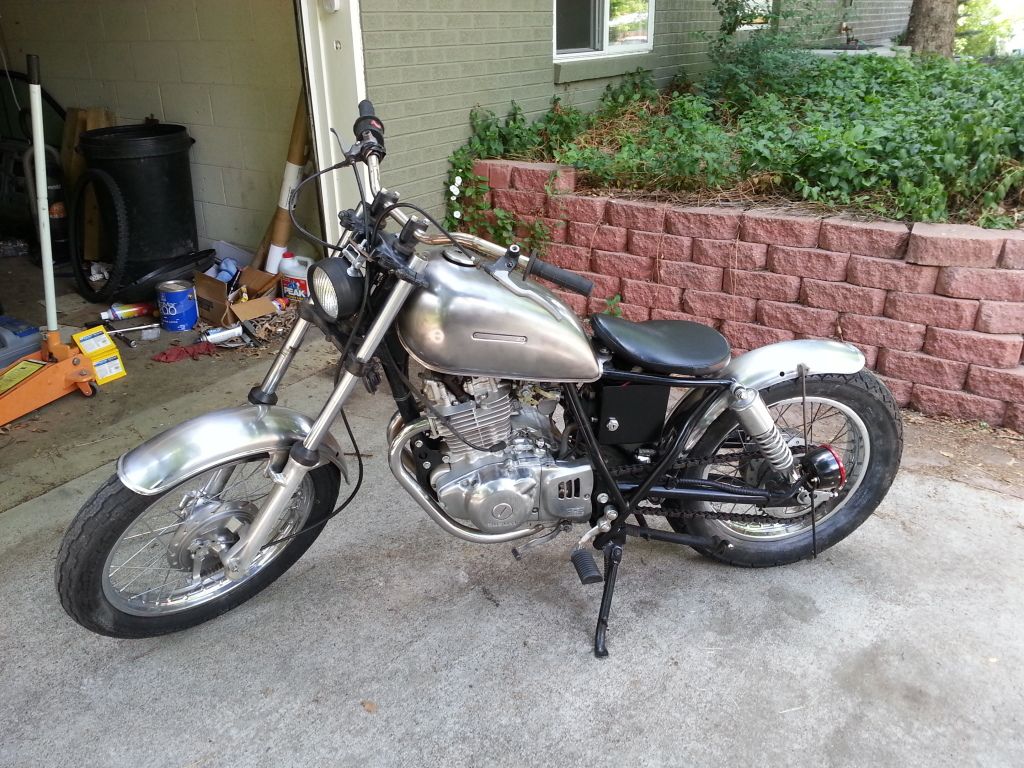 Anyway - I have some kind of basic questions;
Brakes
- I hate drum brakes of all varieties - and the ones on this thing are shot to hell. Back brake barely works, and the front one is not very strong and is very sensitive at low speeds.
What can be done to fix this? I can't seem to find a good guide on overhauling a brake drum on a motorcycle.
I would reallllly love to do a disc brake conversion, but i don't know what to do about wheels. It seems like the drum is integral to the design of the ones I have, and a disc retrofit would need a wheel at the least. How do you pick forks for these things - meaning, what should I look for when picking out used forks on ebay for example. Looking at things like this;
http://www.ebay.com/itm/1981-81-Suz...Parts_Accessories&hash=item232bfa46b7&vxp=mtr
Suspension
- Front forks are absolutely shot (bottom out on even mild braking). I guess this falls under the question of replace or rebuild. Rears look like there are tons of replacements for, so I am not concerned.
Tires
- Ditto, but the ones on the bike are ~18 years old which scares me (degraded compound is unpredictable). Obviously i don't want to buy useless sets of tires, so I guess I need to wait until I know what wheels I am sticking with in the long-term.
Lighting
- Planning on lighting this thing up like a christmas tree because I am deathly afraid of being rear ended by all the terrible drivers (been rear ended twice AND had someone head-on collide me while I was going through a green light - and I even came to a complete stop). Writing that makes me reconsider getting a bike - because that was my previous commuter 0_o
To hopefully prevent that - hyperlites to supplement the tails, some hyperlites for the turn signals (mounted under the seat, on the frame), and some equally bright front turn signals. I want my intentions to be absolutely clear. And not get hammered up the rear.
http://www.hyperlites.com/
What do you guys think I should do for the headlight? I need actual light output for when I do need to drive after dark - was thinking of just using these (I don't know if i have the energy + time to retrofit a proper projector into a housing, though one of those one-off CNC ones would be SICK).
http://www.ebay.com/itm/Photon-Twin...Parts_Accessories&hash=item53f4f908d4&vxp=mtr
How do I wire up turn signals? The bike doesn't have any currently. I was going to order a handle bar mount but I don't know how to wire it to the flasher, and the flasher to the actual signals. But there are only 2 pins on the flasher unit, which confuses me.
Handle bar unit --
http://www.ebay.com/itm/Motorcycle-...Parts_Accessories&hash=item3a8300c168&vxp=mtr
What do you guys think? Basically want to build a nice commuter that is way cooler than a mid 80's looking Ninja 250
Deff going to push it more towards the streeghtfighter/cafe-ish look but I want to get it mechanically sound before doing so.
Need some nice bars too, but the riding position is actually pretty comfy.