Discussion Starter
·
#1
·
Somehow, I fooled the wife into thinking I need a tig welder. Not wanting to spend a fortune, I decided on the AHP Alphatig 200x
I ordered from amazon and had it at my door in about a week. The next day I stopped at
my friendly local gas supplier and got a tank of argon.
I have no prior experience with tig welding, so I am learning as I go.
Spent a few hours practicing on mild steel last night
I think there is something wrong with the included argon regulator. The needle bounces all over the place while welding and doesn't hold a steady flow. The regulator also makes pinging and popping noises while this is happening.
In spite of the crappy shielding flow, after a few dozen beads, they started to look decent
So I decided to try aluminum. I had no aluminum filler rods so I used some aluminum mig wire for filler. Had to twist a few strands together with a drill to get the diameter thick enough
After burning a few holes and making some sad looking beads, I decided to try the foot pedal that came with the welder. It made everything loads easier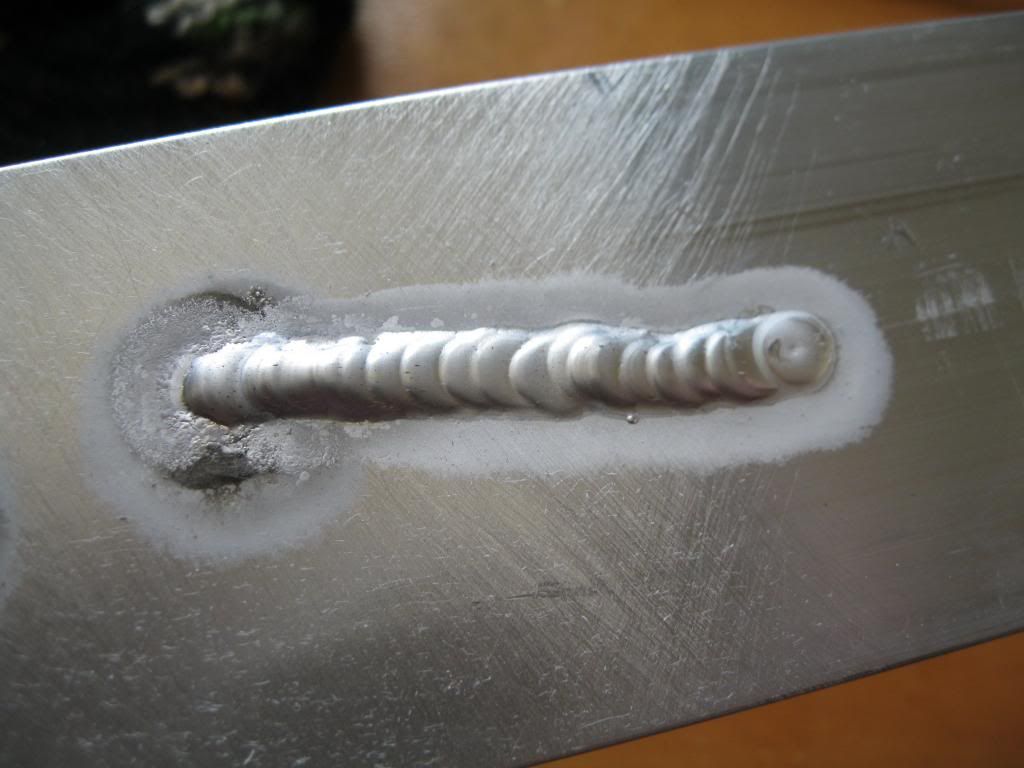 I'm pretty happy with everything so far. The welder seems to work real well, but I think I am going to have to buy a better regulator. I can't get a constant flow out of this one.
So, how am I doing? Any pointers?