Discussion Starter
·
#1
·
so I revisited using a foam mold for my fiberglass project again this past week. the last time I attempted it, a few years ago, there weren't many detailed vids and the ones I watched didn't mention they were using a different type of resin that wouldn't eat thru foam, so of coarse the project soon turned into a disaster and I elected to start cutting out baking sheets instead. that only sorta worked because it wasn't sturdy enough to produce nice clean lines.
well this time, while I managed to keep my foam mold mostly intact, it's still not curing the way I want it too....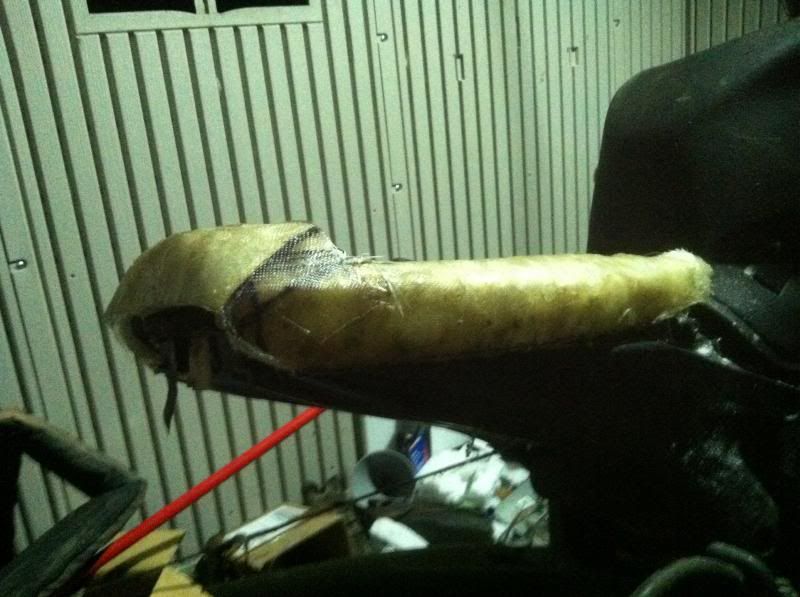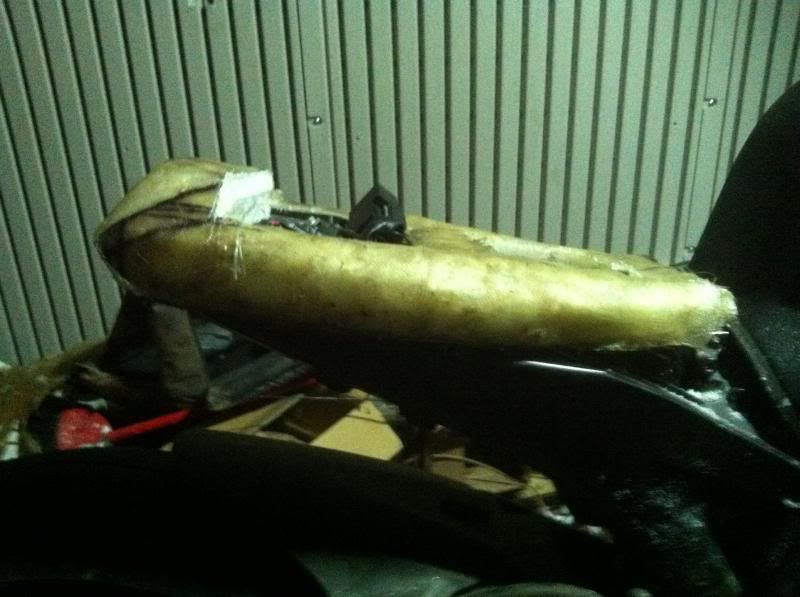 the carving was all done free hand, I was in a rush to get this particular piece together because im in a bind to get a 2nd vehicle for me and my ole lady so I'm well aware that it isn't symmetrical. im concerned about how uneven it layed down tho. its probably not very clear from the pic, but those splotches of gray and yellow are were the light is picking up air pockets detents and wrinkles on the under side. any idea what im doing wrong? none of that was there when I put it down, it was all nice and even like the front piece I molded to the upper
.
some things it could be off the top of my head, I didn't sand the foam completely smooth before I taped it (was using a very rough construction foam), I taped it with ducktape brand ez pull packaging tape, and I'm not entirely sure how thick of a base layer i put down of resin before i added the first sheet of glass. would any or all of those be the cause?