·
always a work in progress
Discussion Starter
·
#1
·
See those Tabs on the neck of the frame?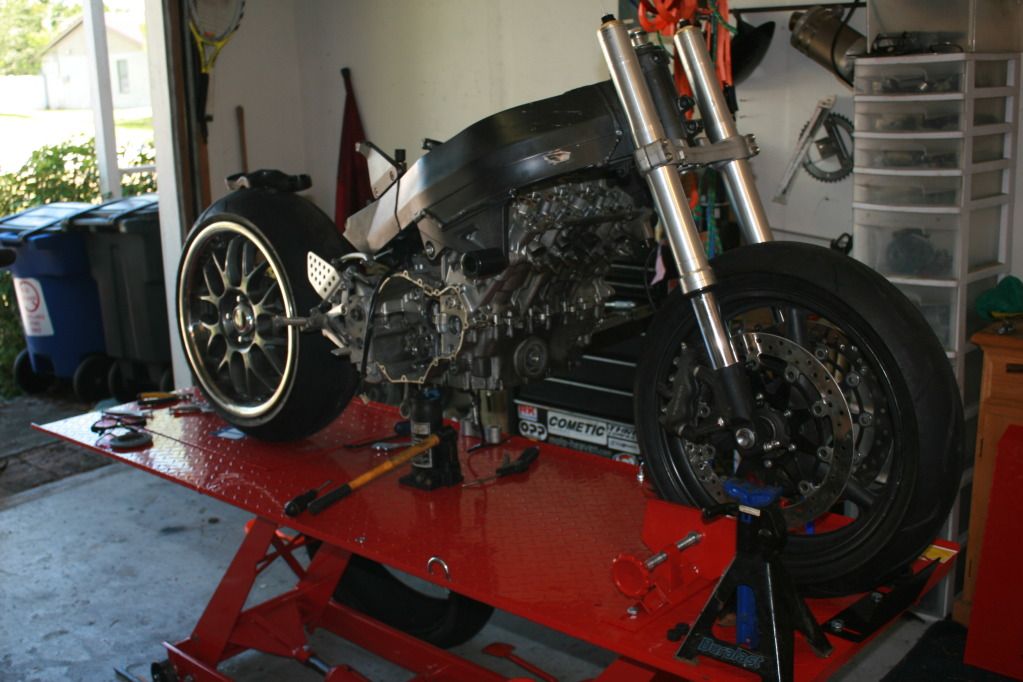 They hold on the fairing stay on an OEM 954. Anyways, for the new triples I'm using plus the fact that I want the headlight as close as possible to the frame - I want to grind them off.
Now, here's the problem. They're hollow on the side closest to the frame. So there would be two small holes in the neck once I ground them off smooth.
My question is, I can't leave them open, because water and dirt would get into the neck, thus onto the bearings. If I had the holes filled in, would it weaken the neck of the frame? Could I fill it in using O/A somehow? Would that be sufficient? Or do I need to have it heat treated and aluminum welded by a pro (I don't have a TIG)?