Discussion Starter
·
#1
·
At the end of this month I'll be ripping off the tail section on my gixxer 1100...
Everything is going:
-front and rear seats
-subframe (straight!)
-taillight and plastic thing around it
-grab bar
-passenger pegs and mounts
-rear fairings (painted flat black, one small crack near the rear taillight measuring roughly 1/2" long, easy fix, they have been drilled for some LED signals I've got installed right now, but they do not come with the fairings, I'm keeping them)
-also the fender, its been hacked to get rid of the piece that hangs down in the back, but its still functional.
-set of flush mount signal lights
oh ya!....
-stock guages are up for grabs as well, I can get you some good pics of them if interested.
Buy a piece or buy it all!
Pic of the bike with the rear section: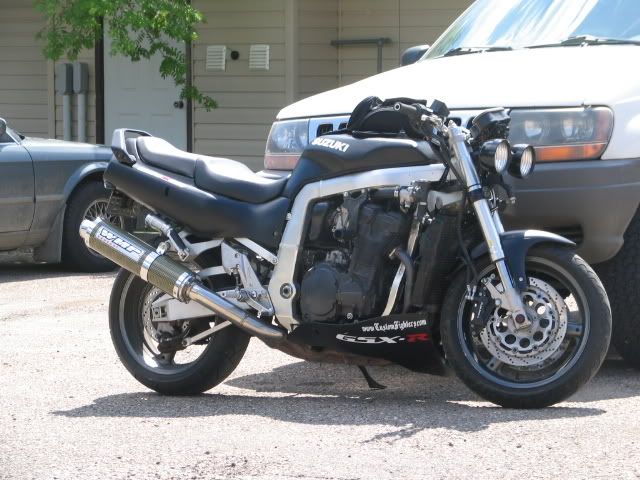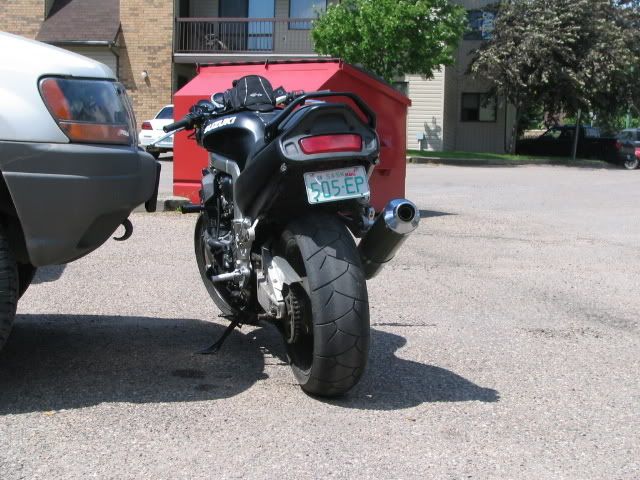 Make me an offer on whatever you like, I'll cut you a good deal, CF has been good to me so I'll pass the deals onto you!
I'll let it hang here for about a month before I shove it all on ebay.