Discussion Starter
·
#21
·
So today was a beautiful day here, took the bike out for a ride and stopped for some gas, the clutch cover was leaking like crazy. Rode home and replaced that and just so happened I had to lose the plastics to do it. The Acerbis DHH will be here sometime this week so that'll be on very soon, here's the way it sits right now...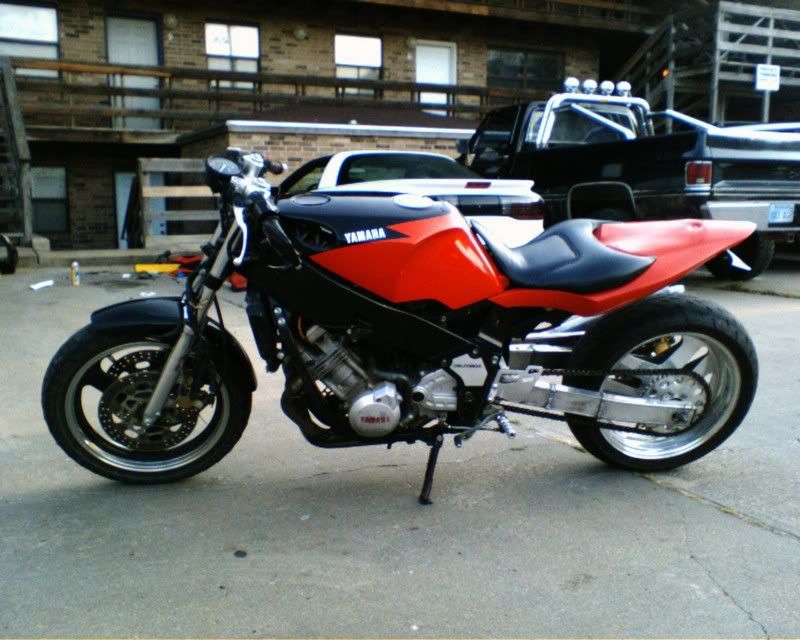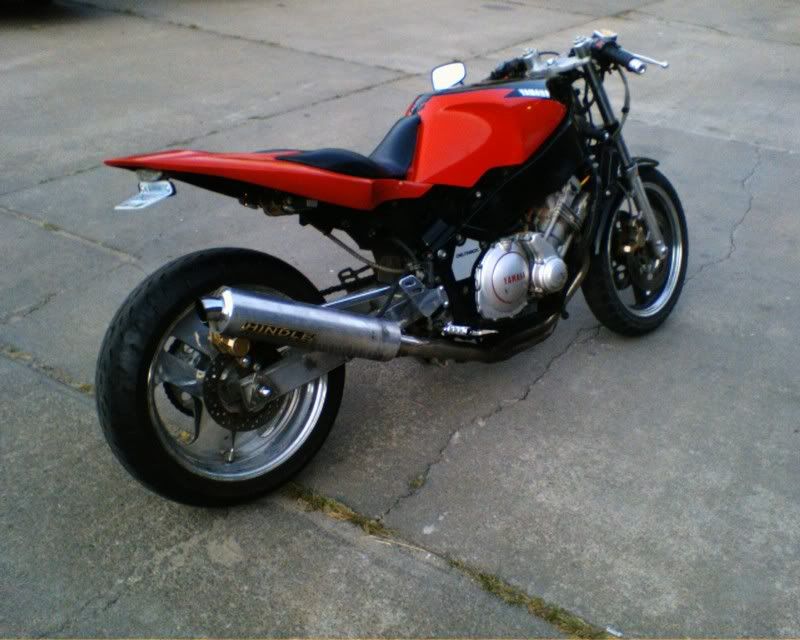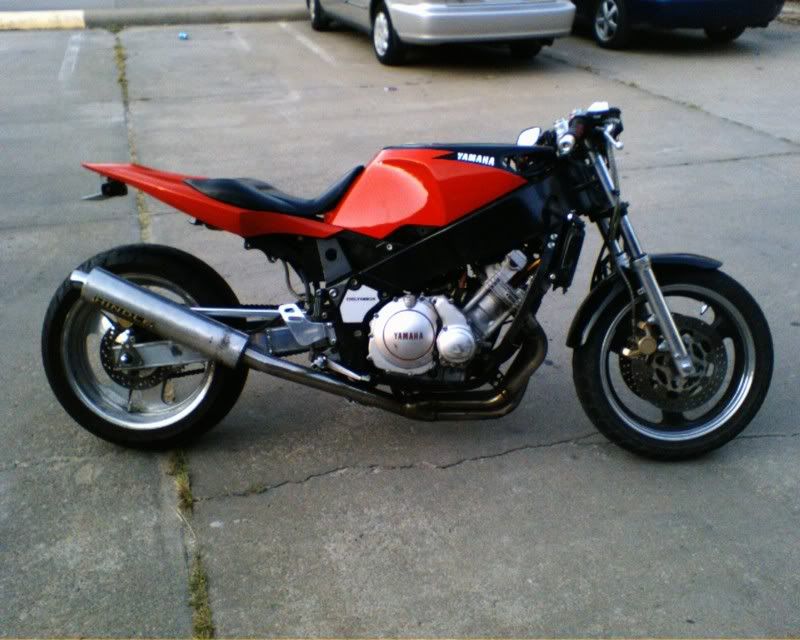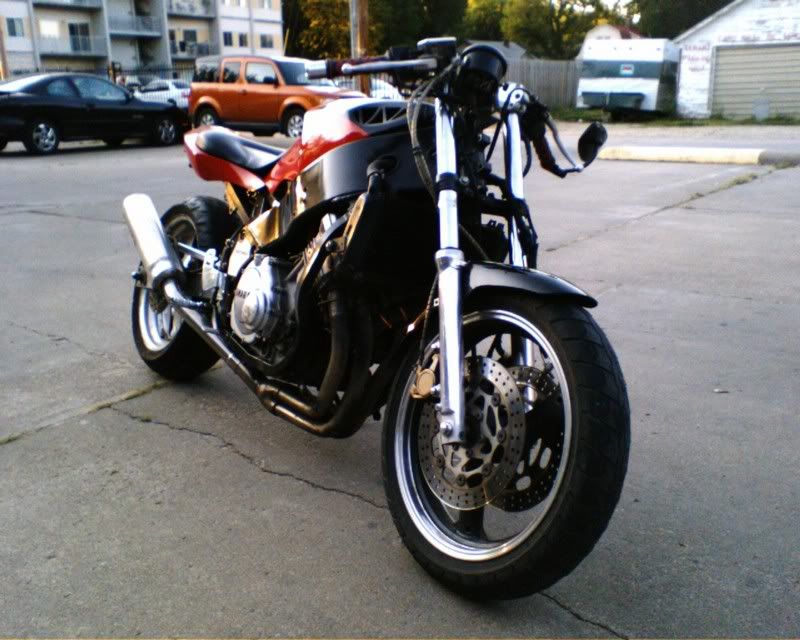 And for grins, here's one of me.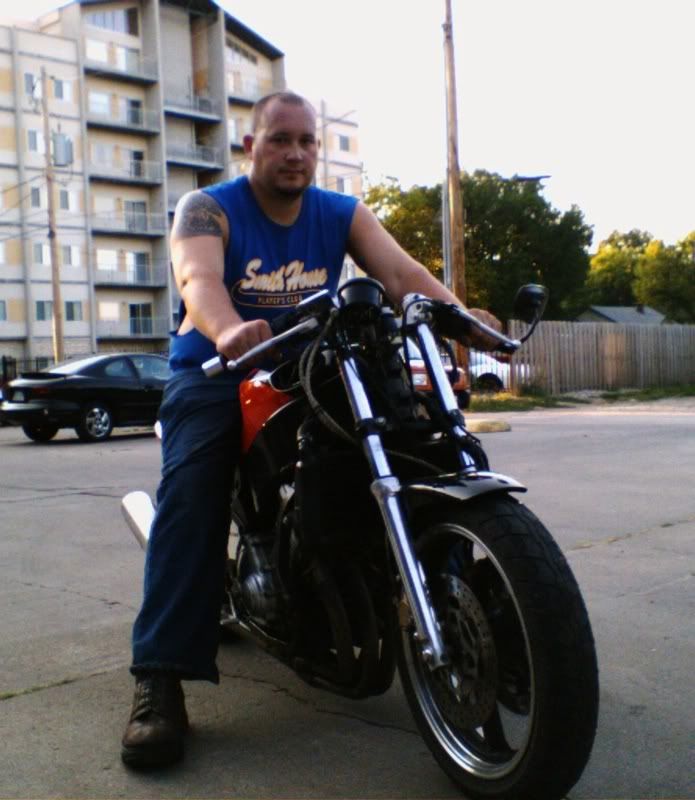 Nice drawing

what's with the stretched out swinger anyway?
Well, I've always liked stretched bikes. I've never ridden this one without the stretch and from what I hear, they're a dream in the corners stock. I'm thinking about swapping a newer swingarm, I'm not sure. The more I ride it the more I think I want to keep it.
One issue I have is how low it is with me on it. Two up wouldn't happen, even though I refuse to do it anyway. I've bottomed it out in dips I didn't expect to bottom it out in and when I sit on it, the change in height is substantial. Sure, I'm a pretty big guy, but I'm going to have to raise it back up to the highest spot on the dogbone.