Discussion Starter
·
#1
·
What's up guys? It's been a while but I'm back now. Drugs are bad. Anyway...
1980 xs650 special 2. Bought it in 2012-13? with 11,xxx miles and a frozen motor for $200. It has become apparent that these bikes are fuckin popular nowadays between the vast selection of aftermarket parts and the hefty price tags for even the most haggard craigslist basket case's. I made a build thread for this bike but It's been some time since I walked away from her and my plans have now changed. I'm mostly going to post pics with a short play by play for now to get you all caught up. But first here's the idea:
A bare bones style bike that handles well, is fast off the line, makes decent highway power and is fairly comfortable to ride. I know, I want it all
Complete strip down for weight reduction and "tidying up"
Mid rise bars
Flat brat style leather seat
Front wheel in rear conversion
Smallish round headlight
Maybe just a small tach clock
Battery delete
Ss exhaust system
Carb work
Pods
New sprockets and a fat gold chain
Sissy bar
Lots of brass washers
Etc etc etc
Black paint, clean old aluminum and a titty bit of brass accents
And probably a million more changes.
The main focus of this bike will be the motor. Everything else will be there just to compliment it. Im back now guys... Pics anyone?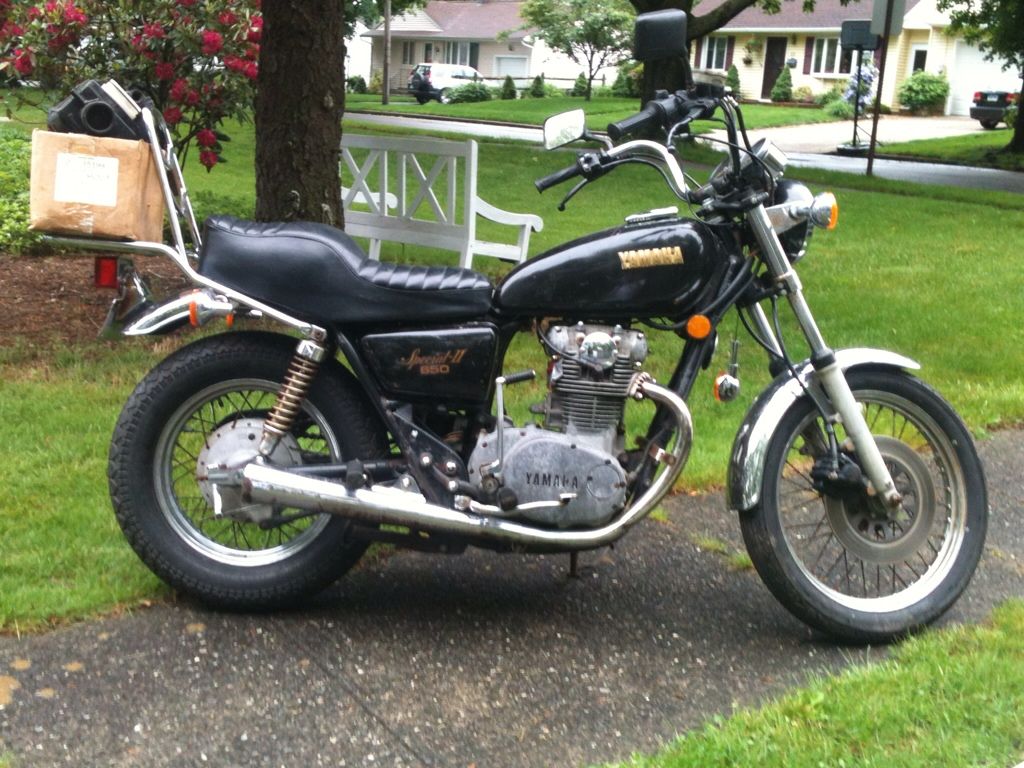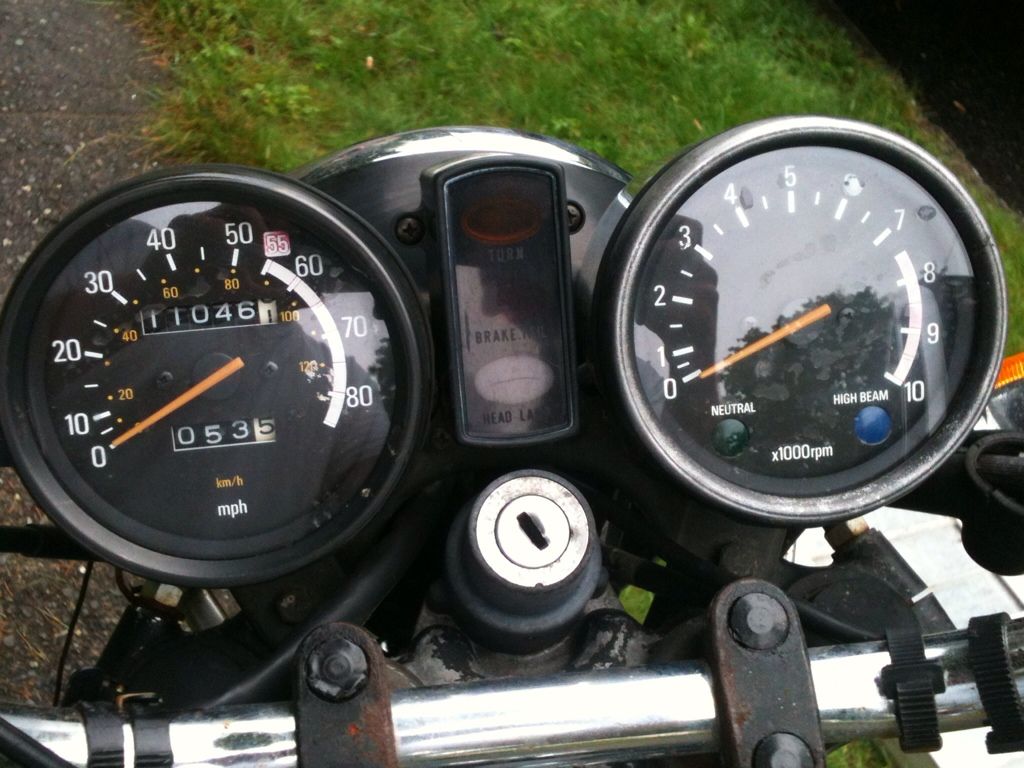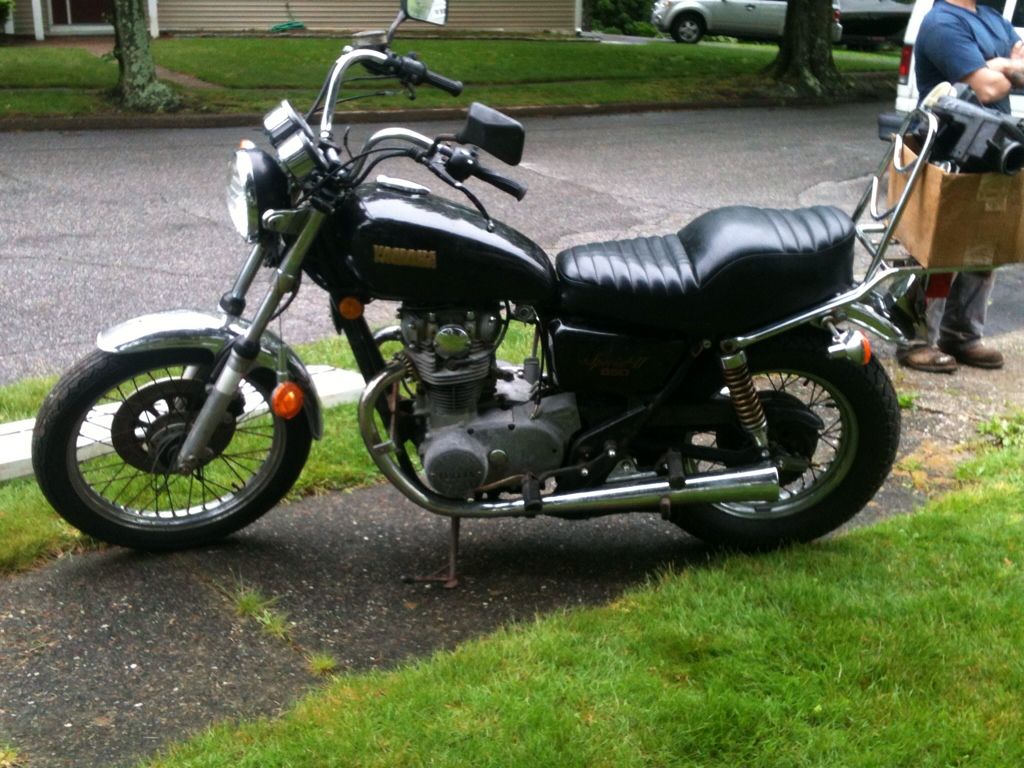 Thats Venturesomerite in the background there circa 2012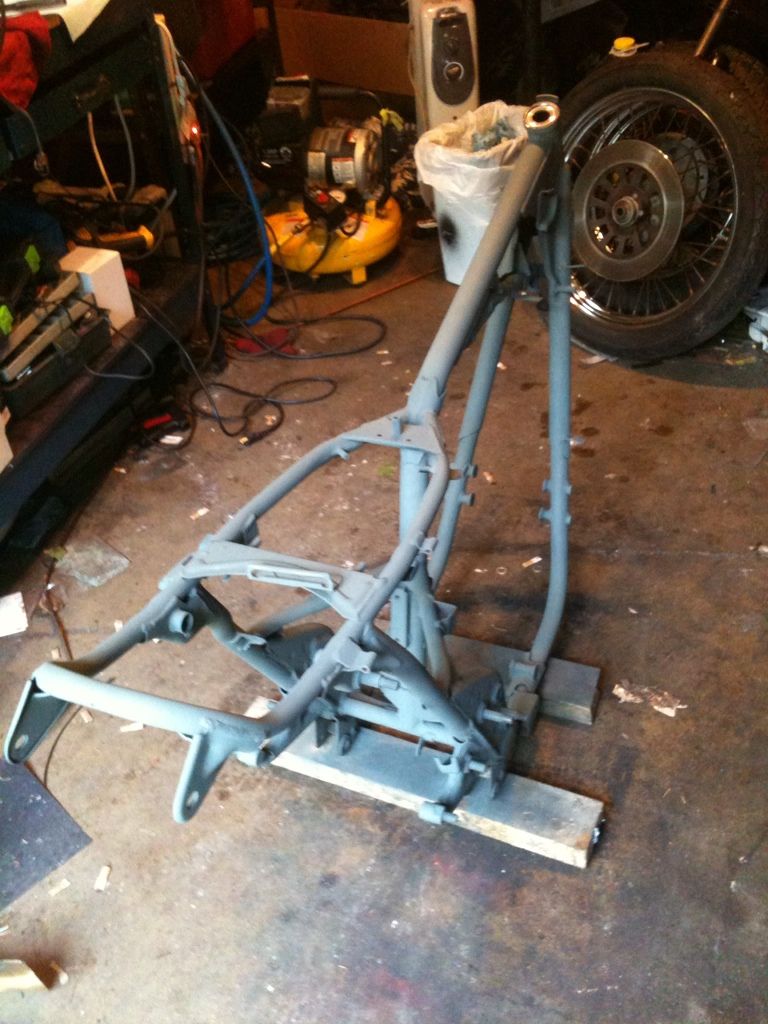 Tore the bike down completely Stripped, primed and painted the frame black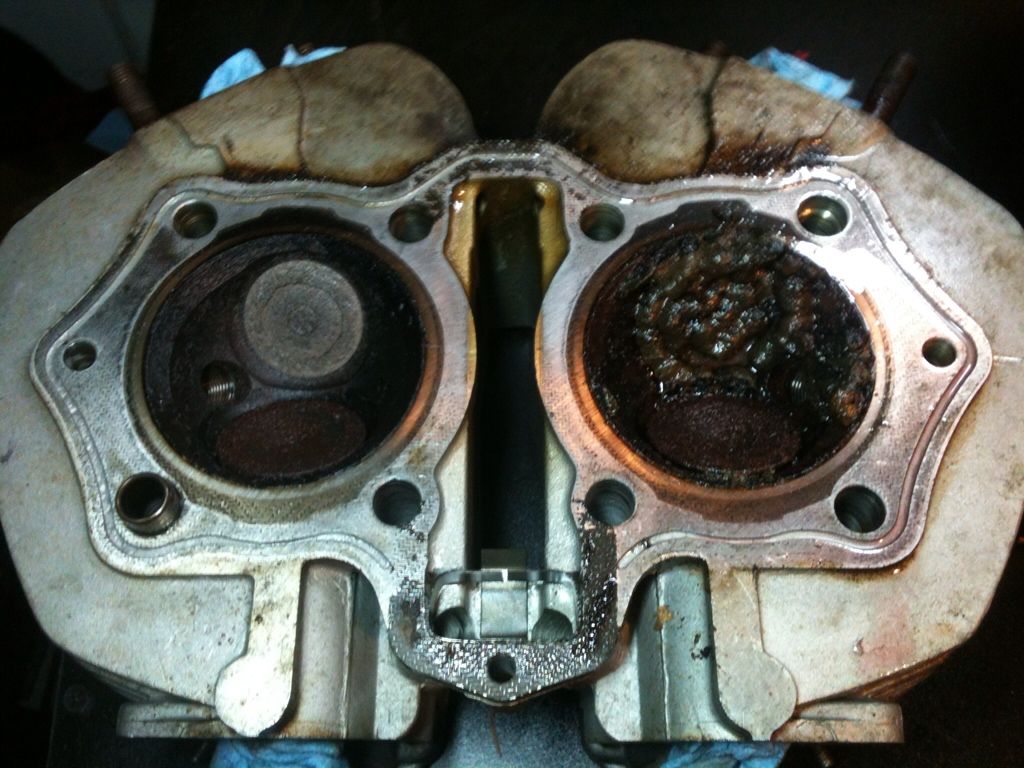 This is why my motor was stuck.
The bike sat for 2 years with no carbs on it so some wasps made a home inside the motor.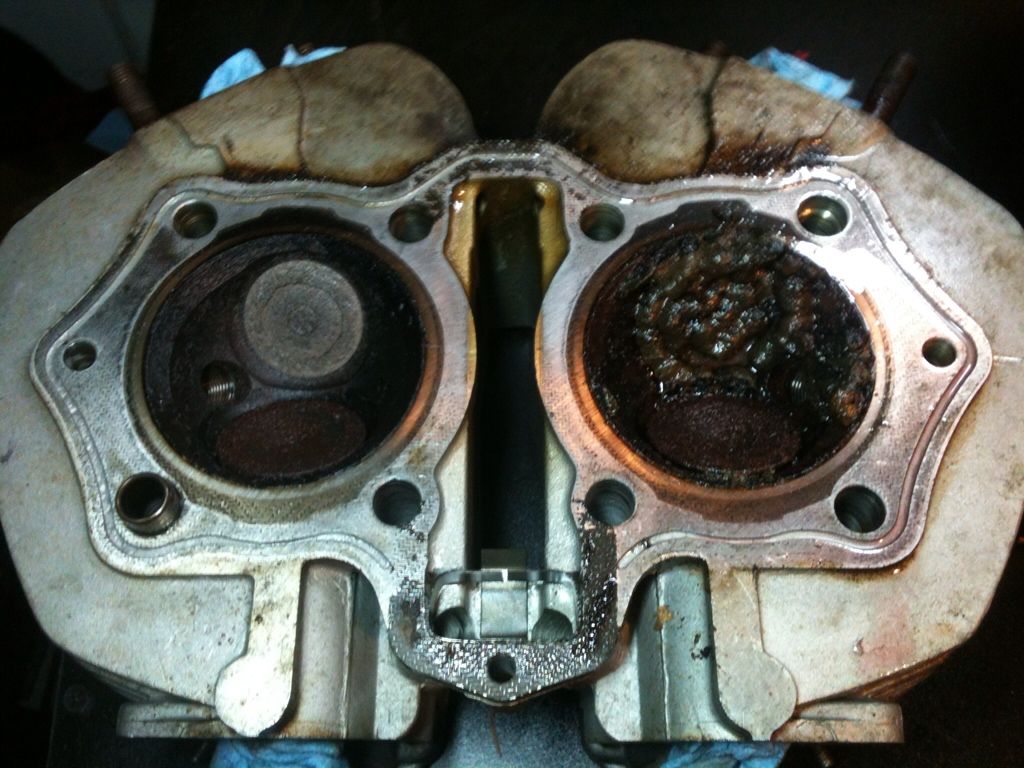 I ended up buying different pistons with sister jugs along with rings, nos valves, primary oil filter, gaskets etc. In the meantime I started cleaning up and polishing the motor.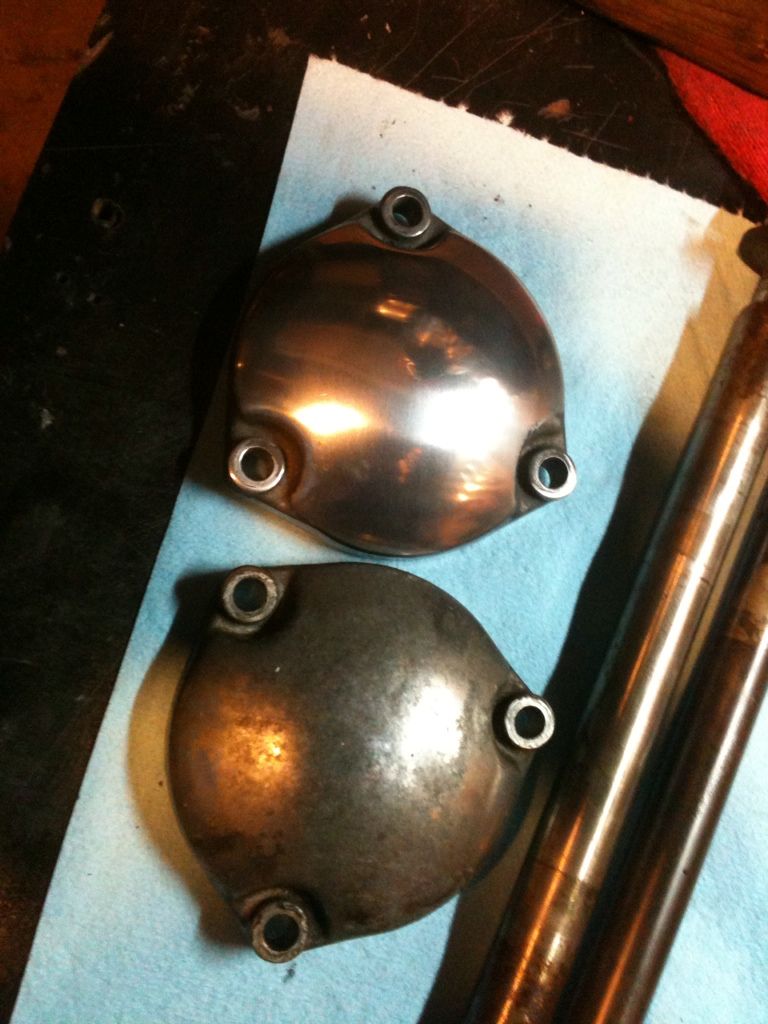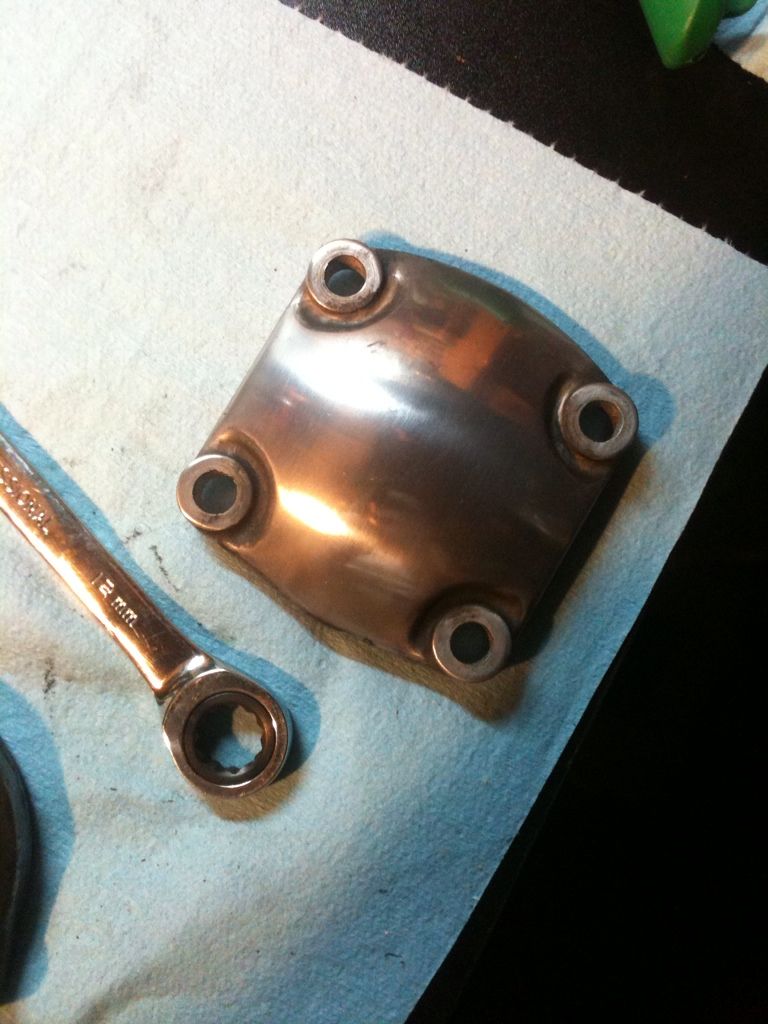 Resurfaced the tapet covers and side covers with scotch brite pads and wd40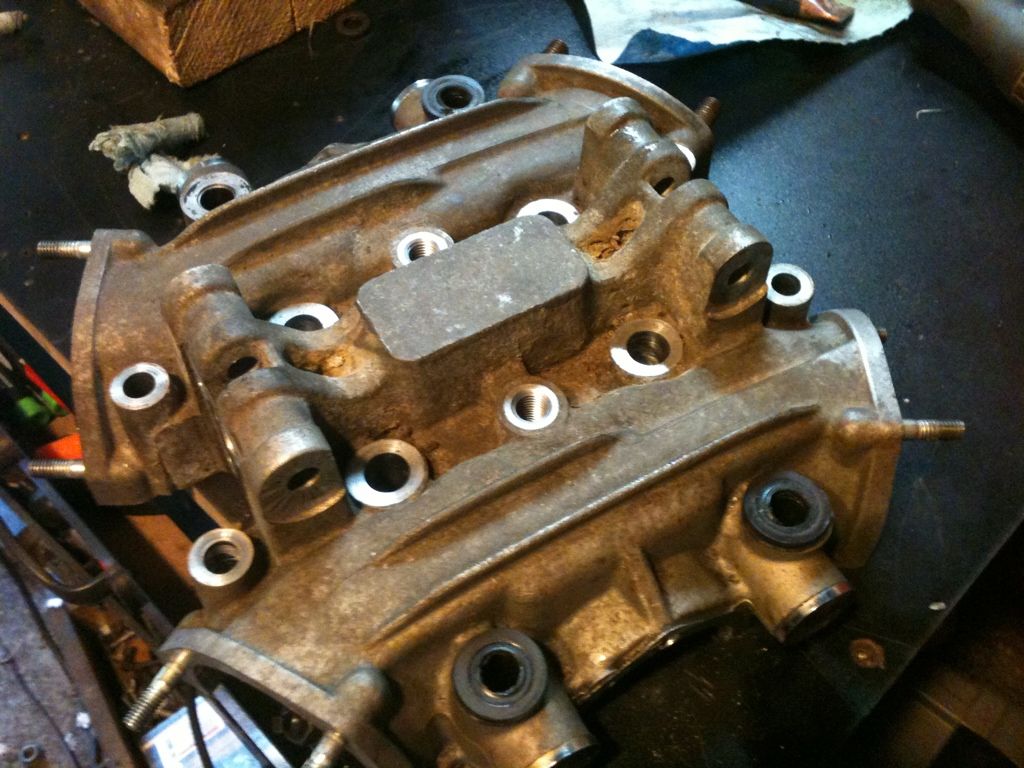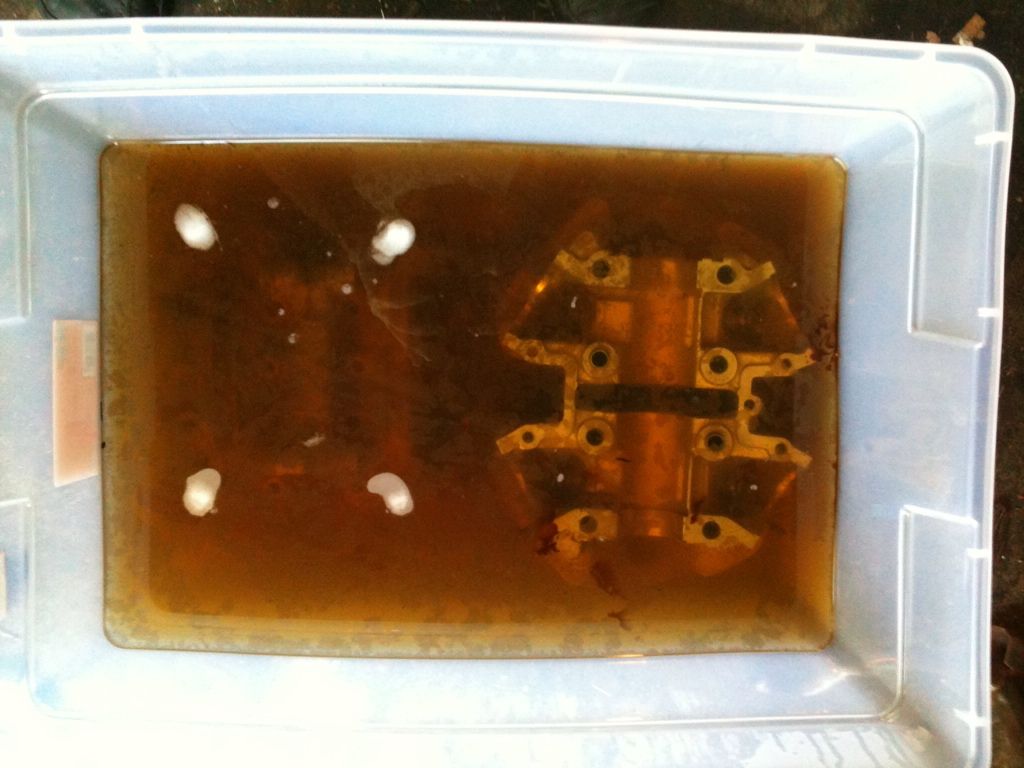 Soaked the top end in 50/50 pinesol and water and scrubbed everyday for a week with a brass brush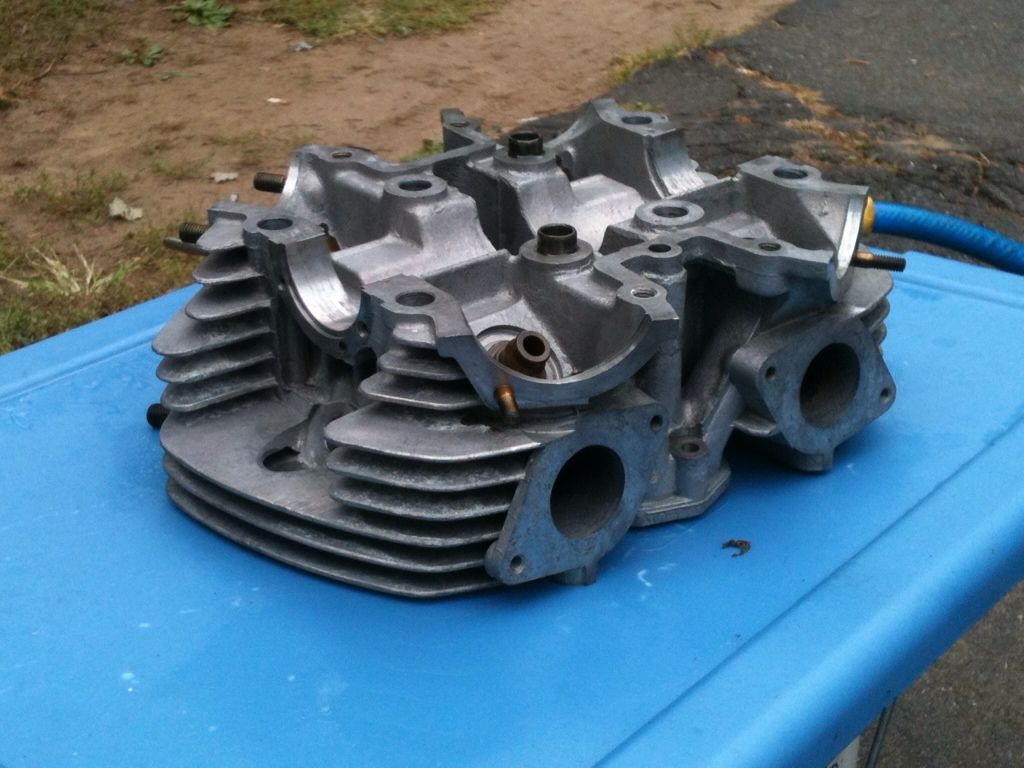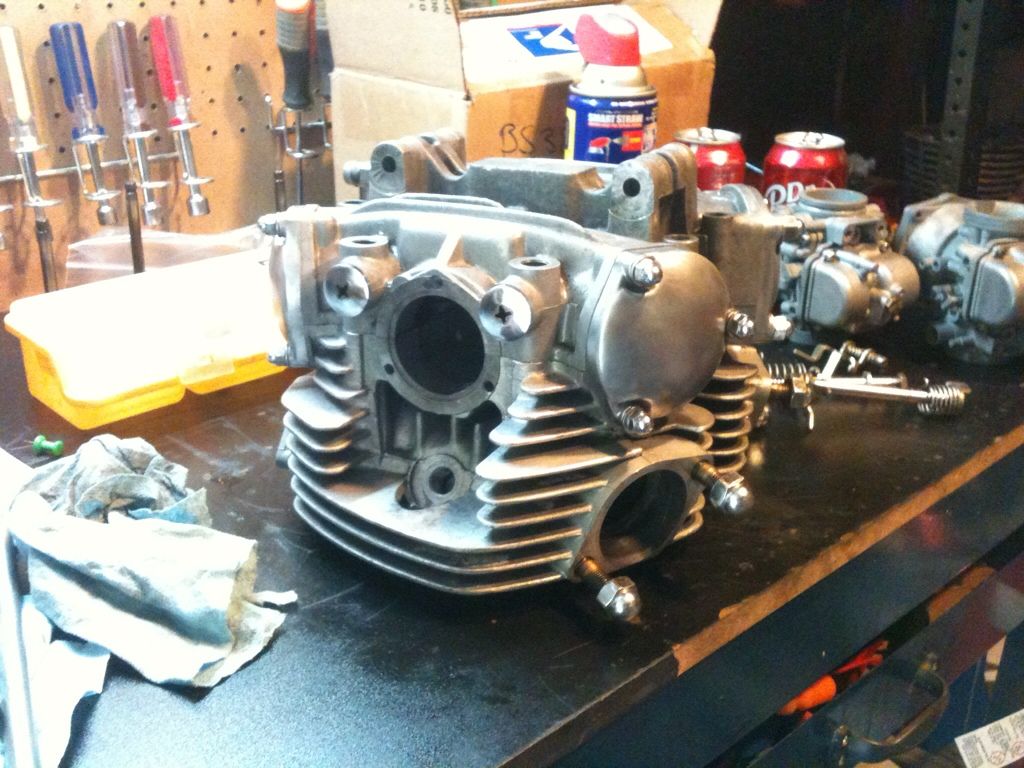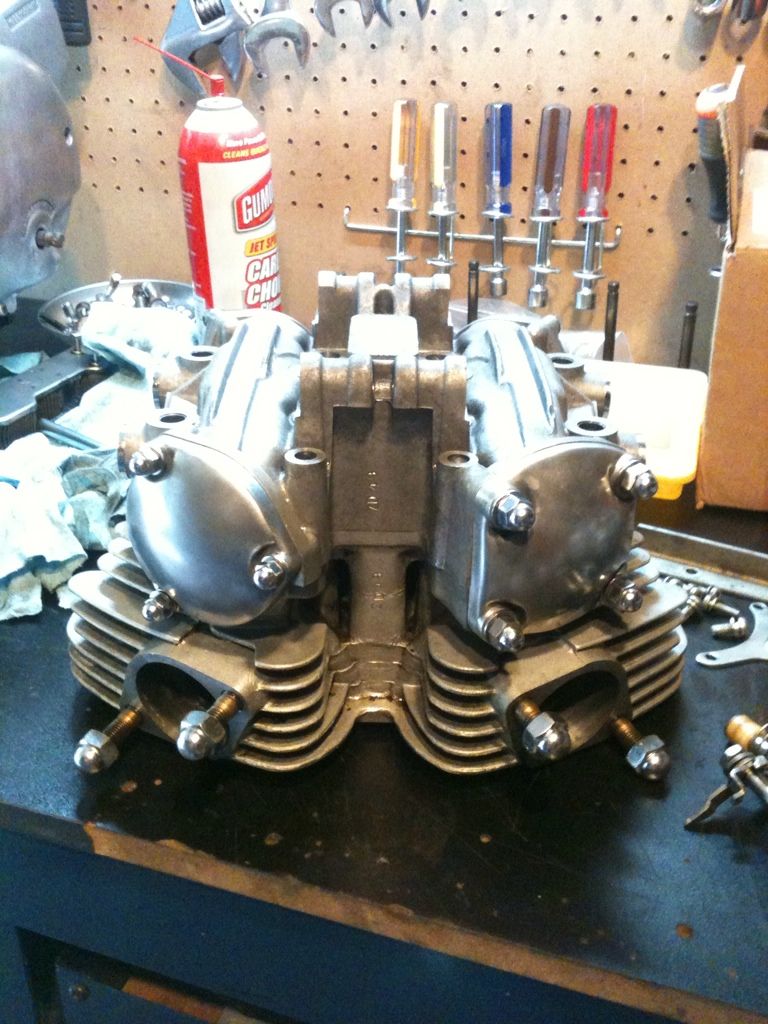 Found a set of bs38s that just needed a good cleaning and new jets.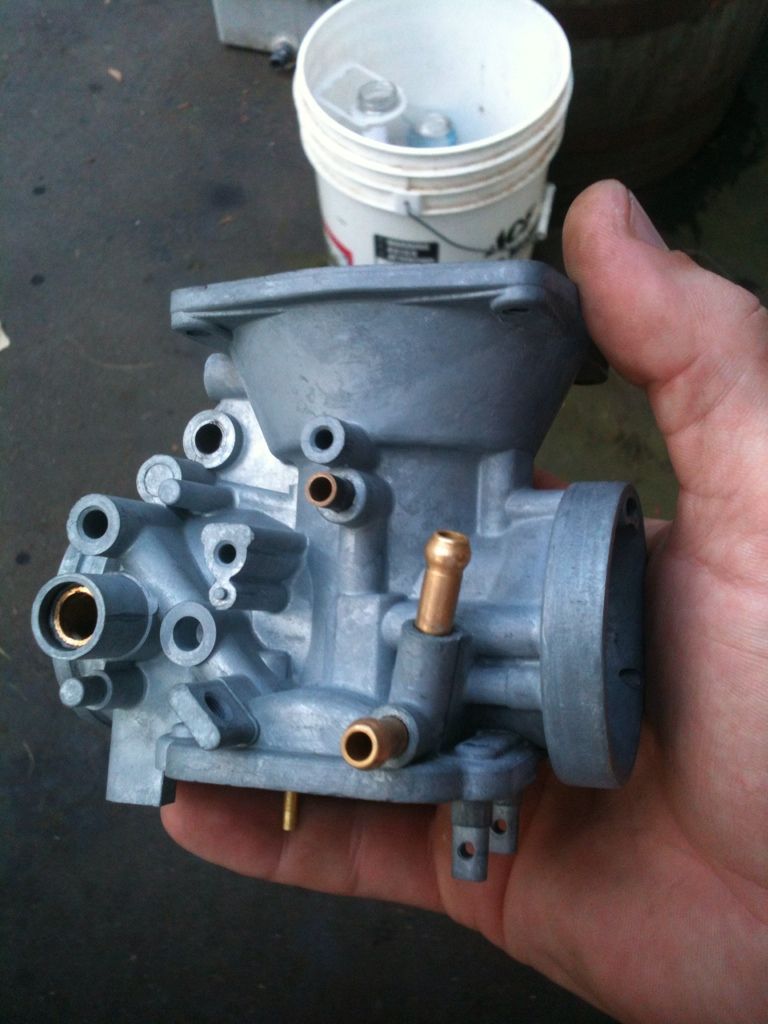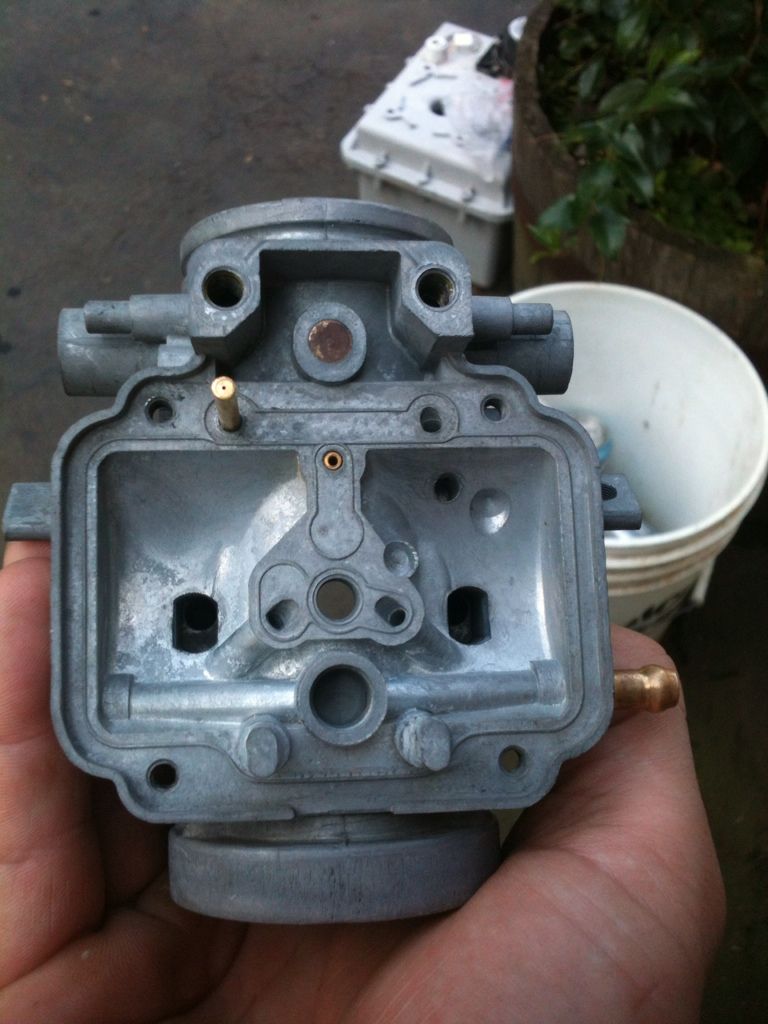 Painted the jugs black and the block "cast" with VHT.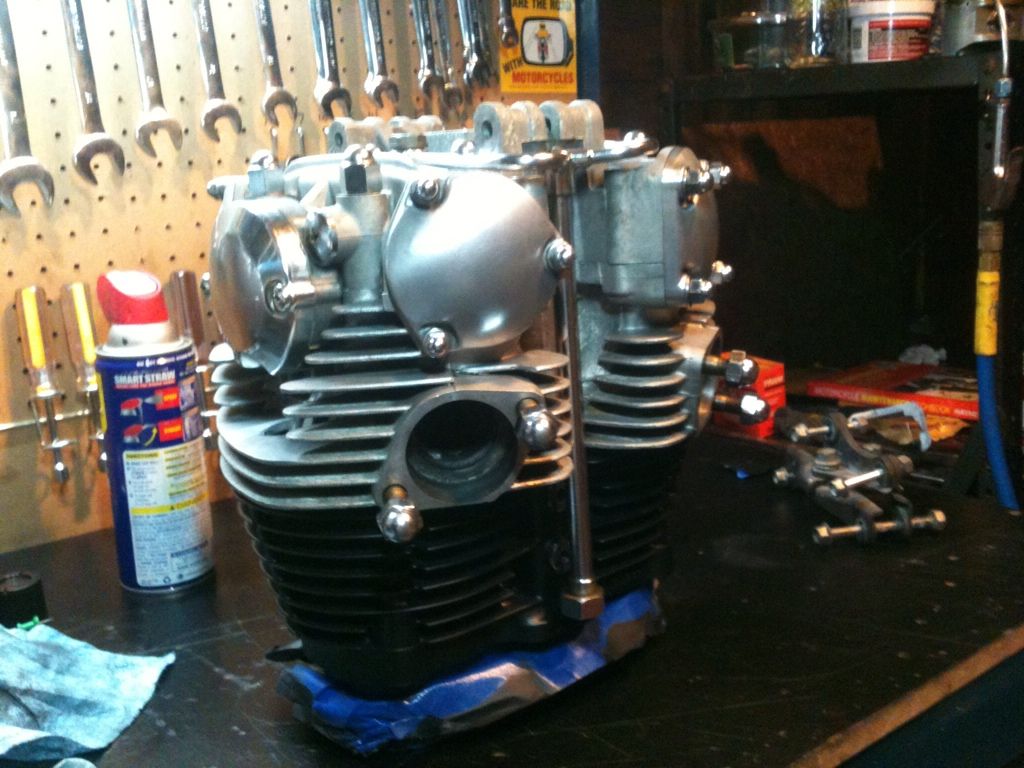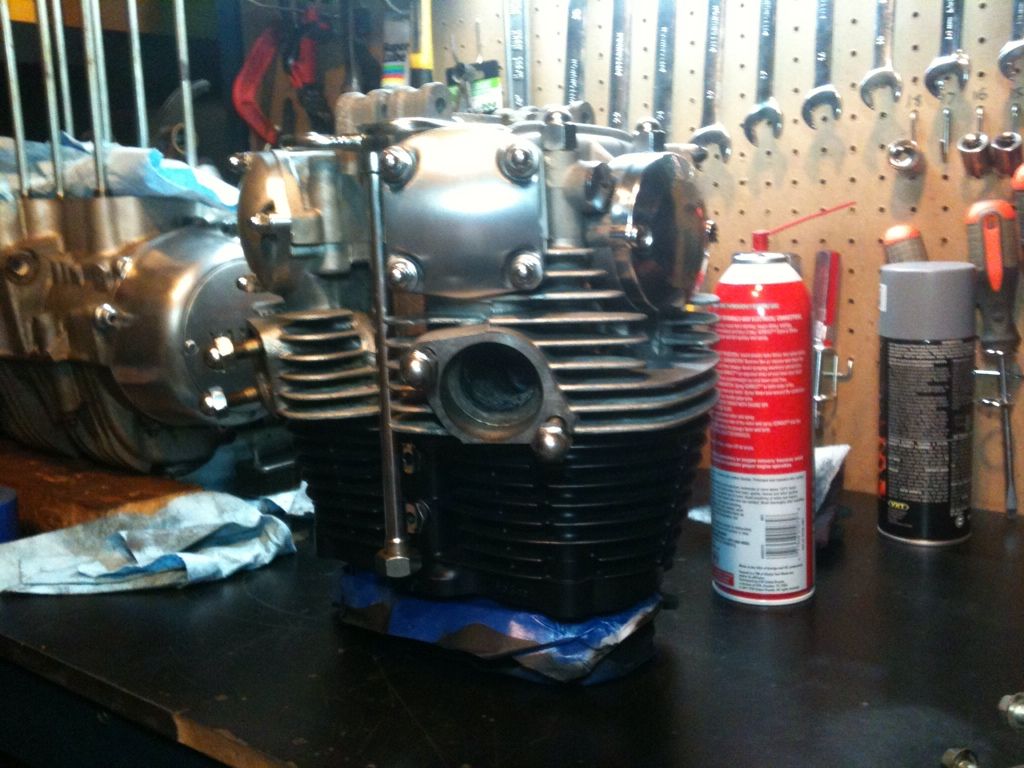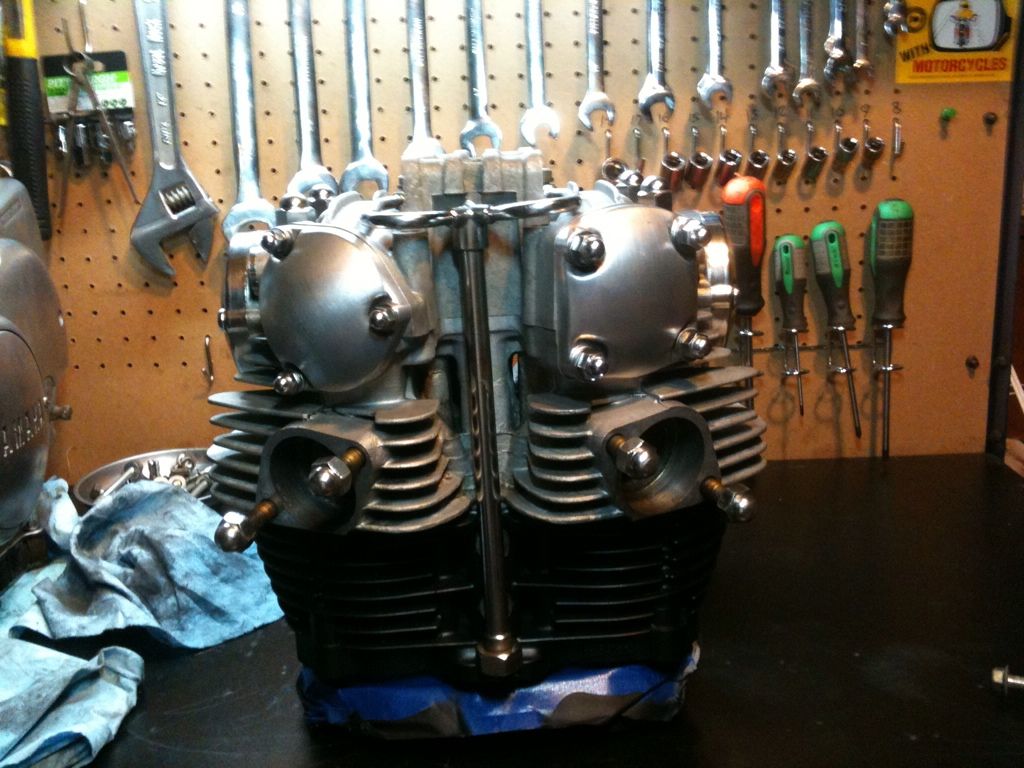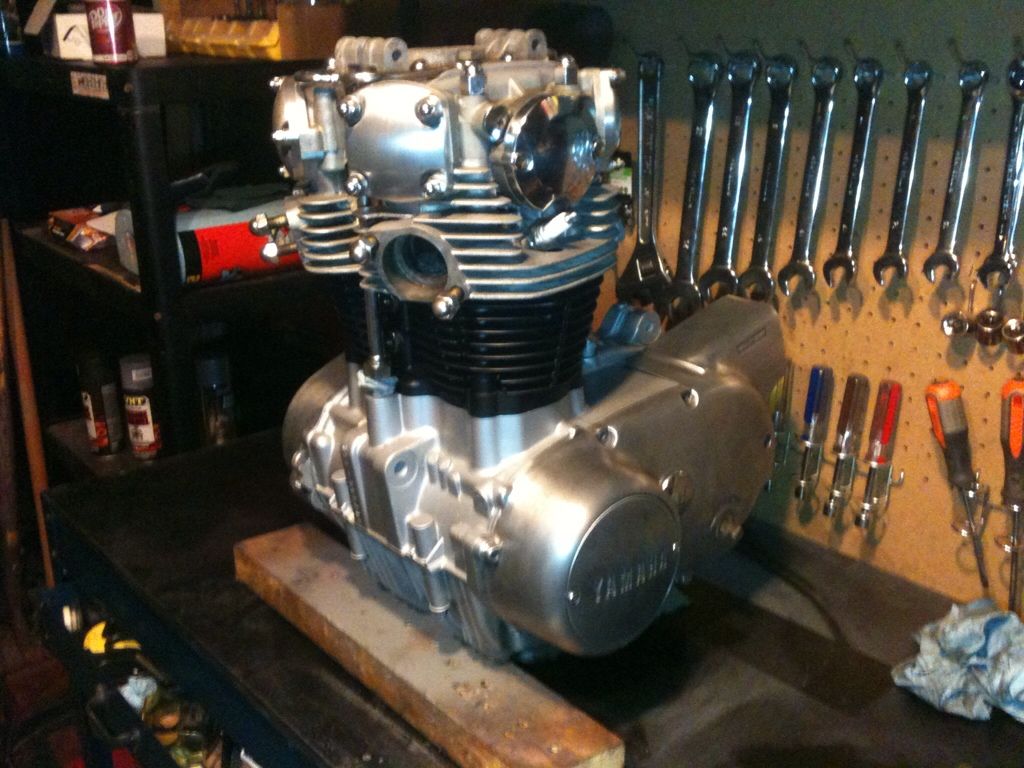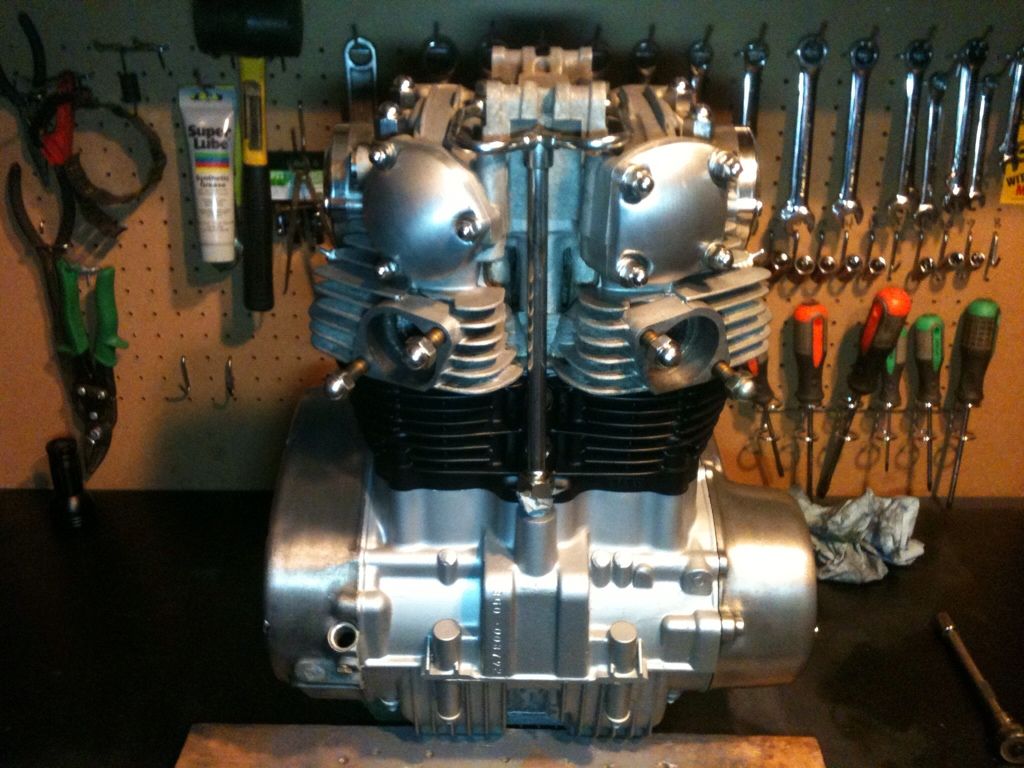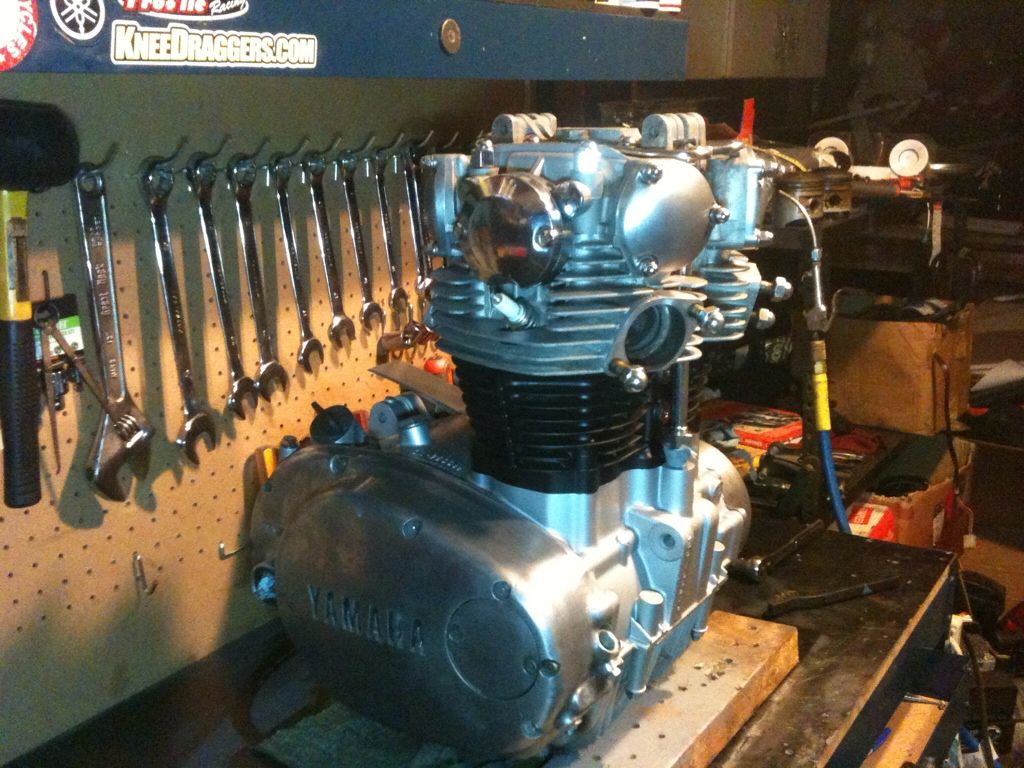 Got my parts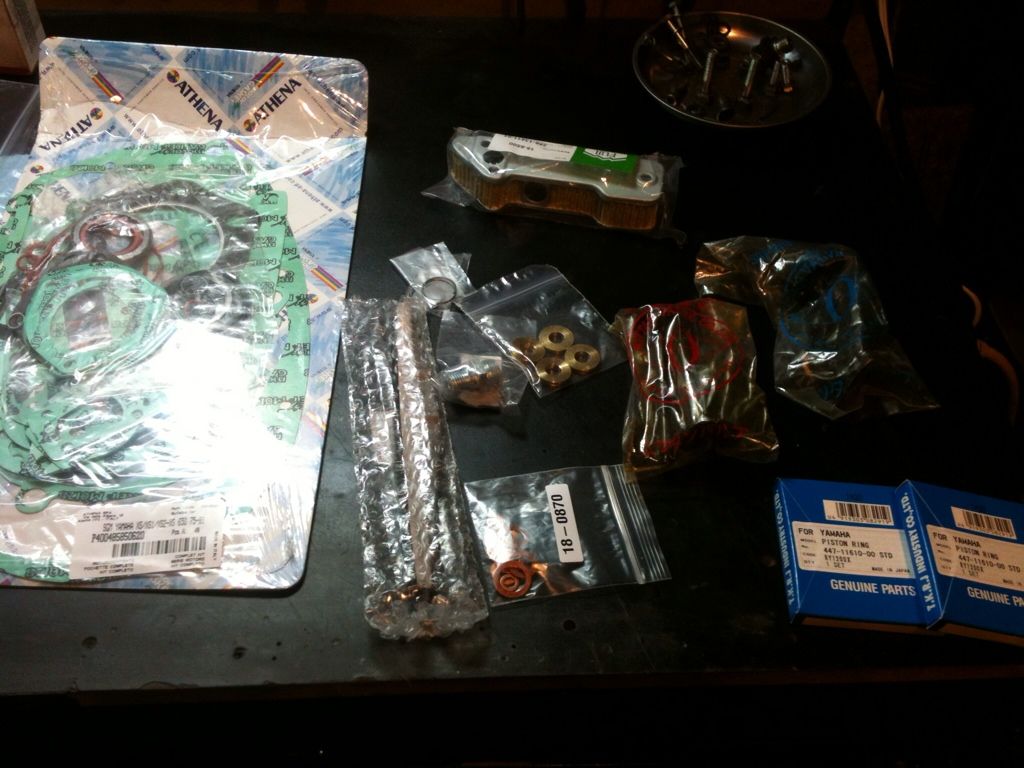 Replaced the rubber coated head washers with thick brass washers. This is what i meant by small brass accents against the cleaned aluminum. I love the contrast between the two.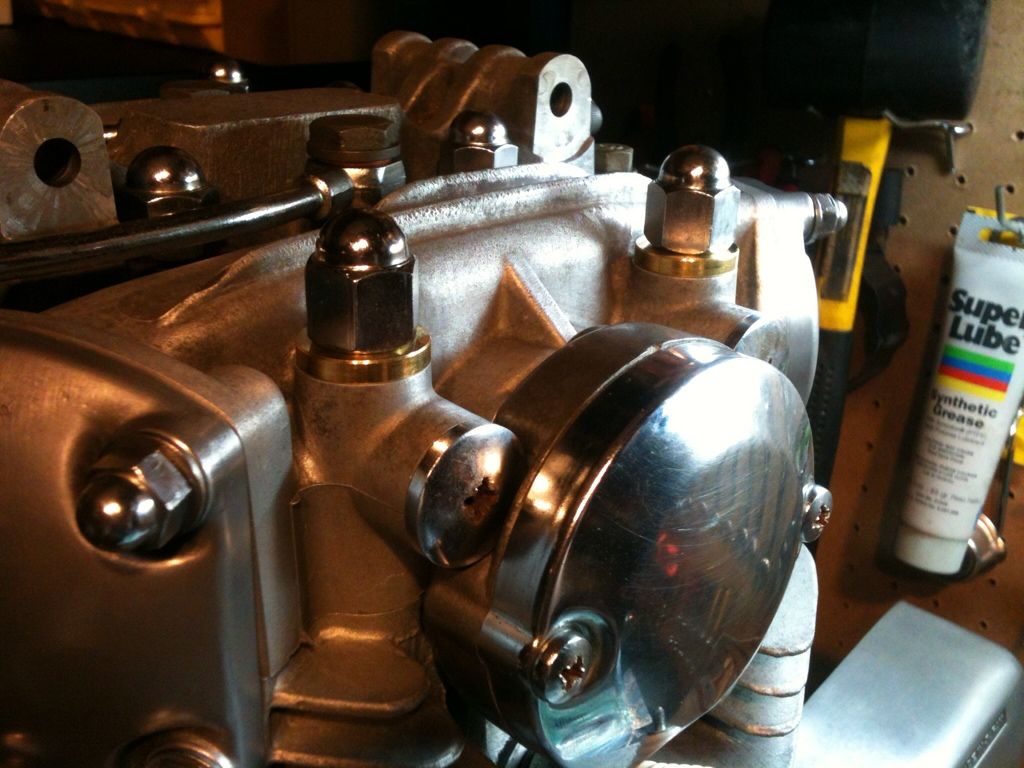 The original oil filter was annihilated, and a previous owner carved his initials into it so i followed suit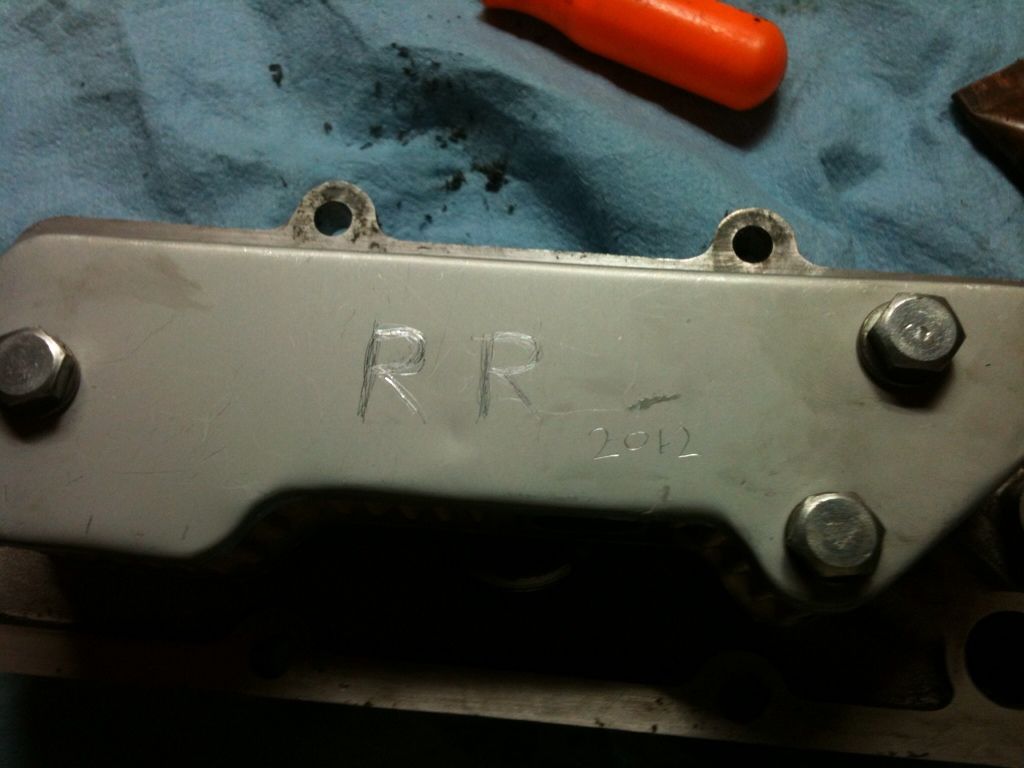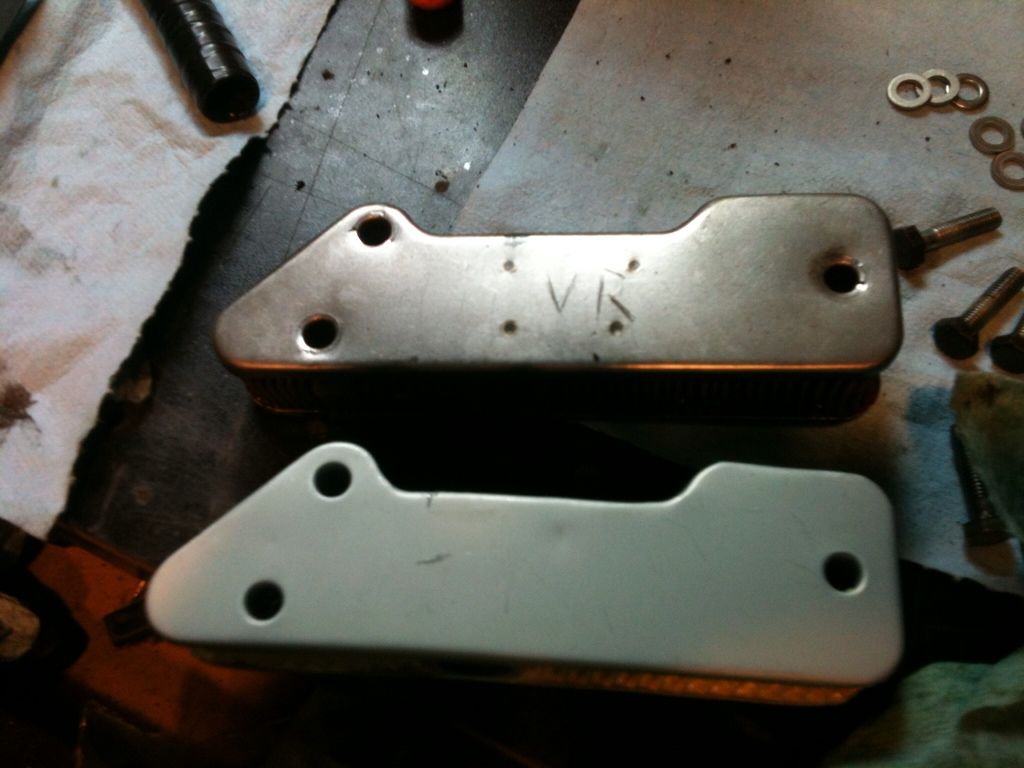 I have a lot more pics to post but im posting this thread soley through my phone and its a pain in the ass. Especially since the photobucket app has crashed every time ive posted a link... Will continue in an hour or so. Hope you like it so far.