Discussion Starter
·
#1
·
I was mostly filmin a couple of my buddy's Jeff and Jarrad on Sat, but my boy Jeff lemme rip on his F4i a bit. It's just Cage'd, +12 in the rear and a 12 bar.. Got to learn some slower stuff a little bit and hit 12 for the first time. Jeff got pissed though lol, I hit 12 more then he did that day without wreckin. And its his bike..
Kinda hard to catch me cuz both bikes are black. But Im wearin this..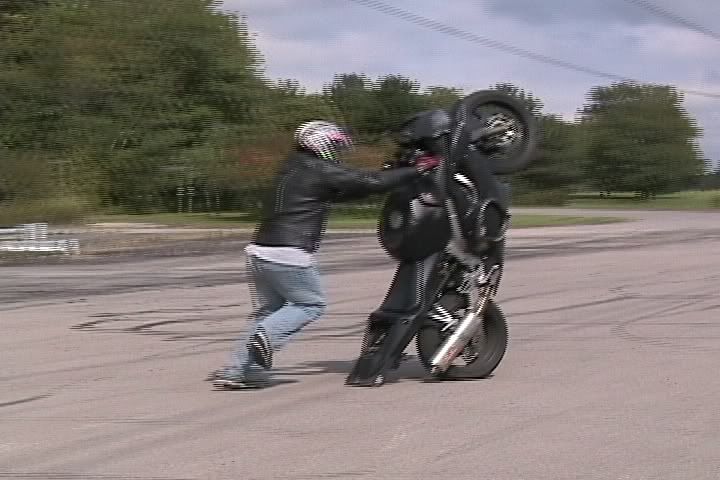 Heres a small clip Jeff threw together, Enjoy!
http://s65.photobucket.com/albums/h218/key...ofsat9-9-06.flv