Discussion Starter
·
#1
·
Bought this bike after it had been kept in a garage for a couple of years. It had been lowsided so the fairings and clipons had taken a beating plus the exhaust can has been bruised a bit. I decided on trying to make a nice streetfighter out of it without putting to much money into it. You can see what i´ve done so far in the pictures below. Now that winter has come to Sweden it´s time to start the off season projects:
- Shorten the can
- Clean and paint the headers
- Fabricating a belly pan
- Fabricating a seat cowl alt. doing a tail swap
- Fabricating a new coolant reserve tank
- Changing the stock speedometer cluster to a smaller Koso/Vapor-style type
Any other suggestions? Thankful for any input i can get. I´ll post pictures of the progress as it happens.
Cheers!!
The way i bought her.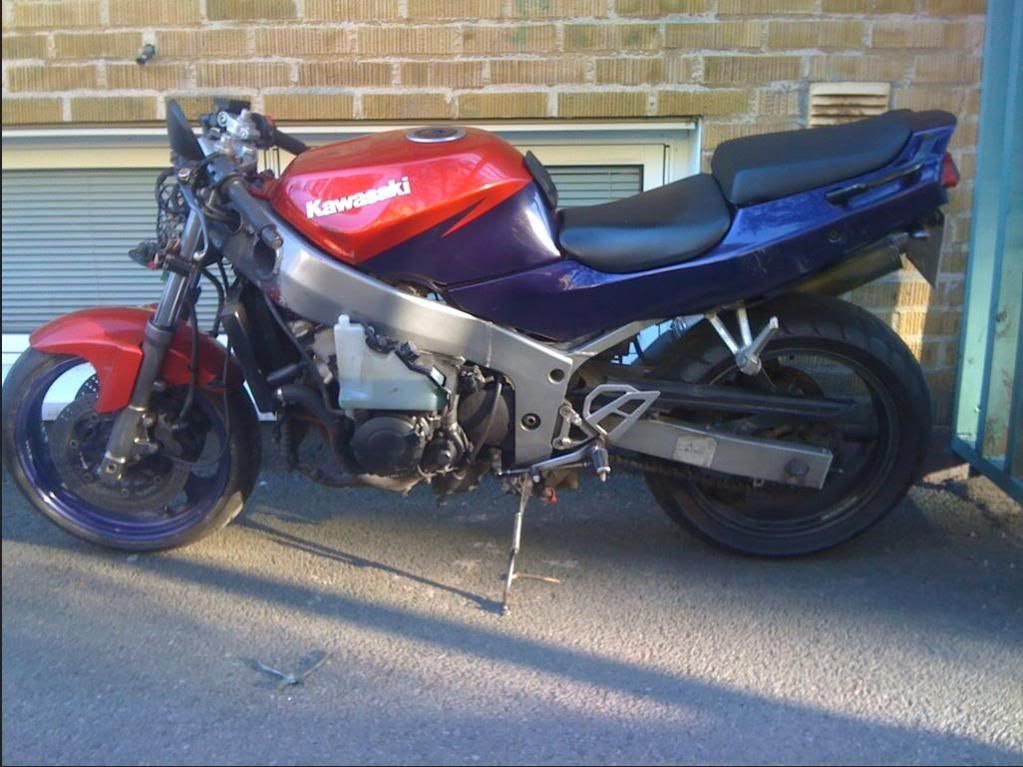 Testmounted the new bars and front light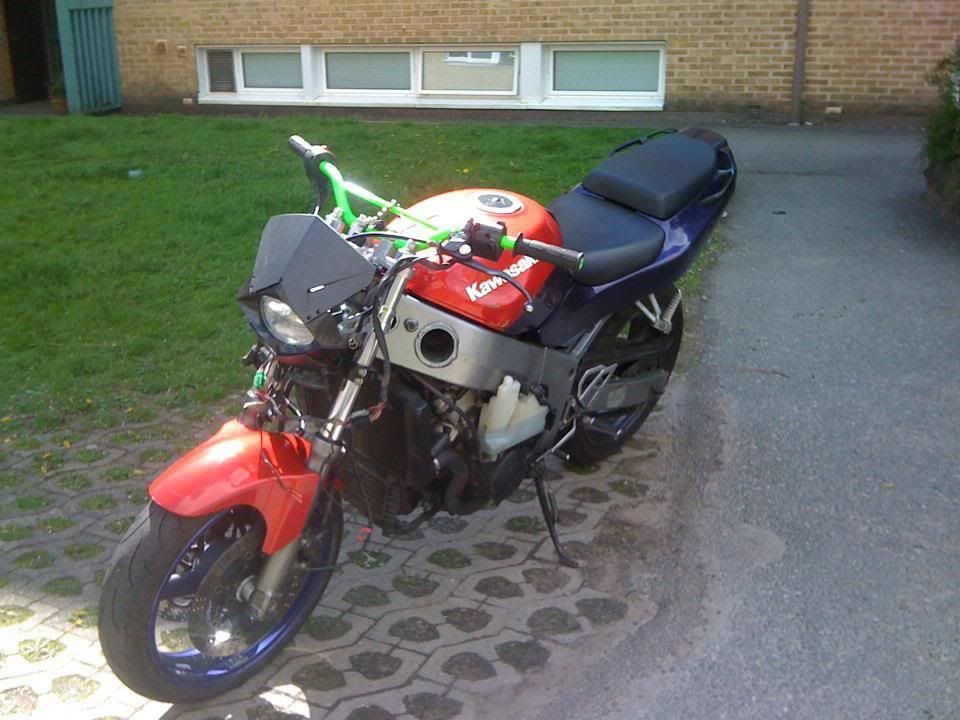 Cluster and new brake/clutch levers on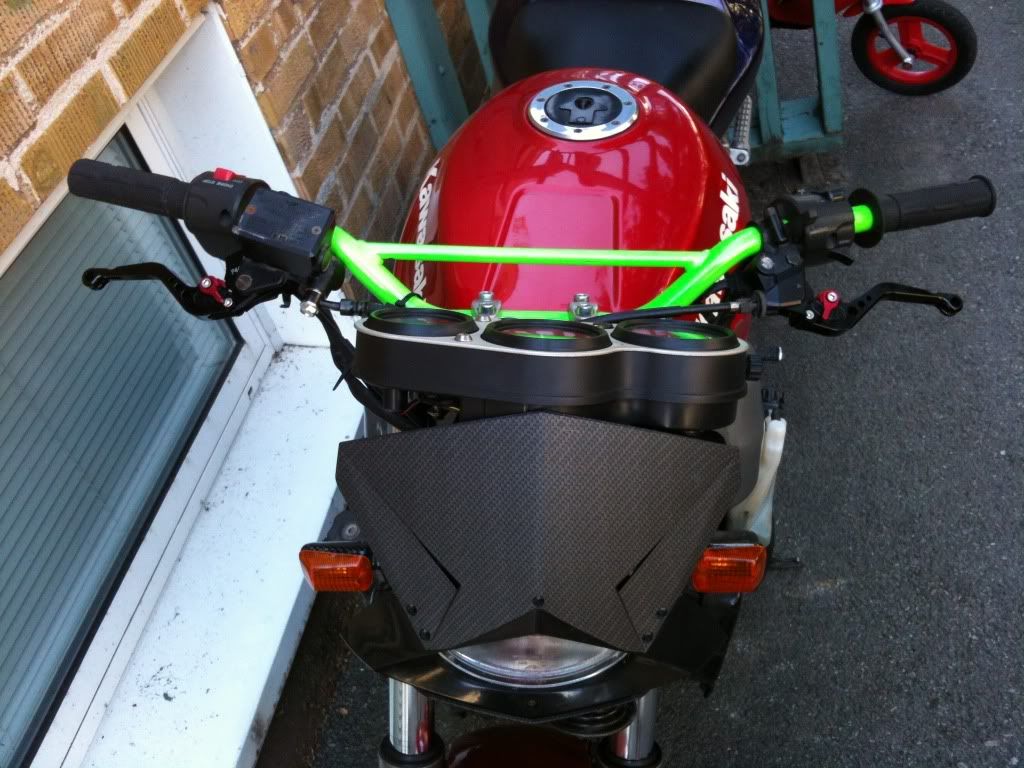 Stickers make you faster
So far so good