Discussion Starter
·
#1
·
I've been trying to sell my '85 GPz900 cafe/fighter/ratrod on and off for a while then decide not to every time I ride it. Without saying how much I would ideally like for it, I want to know how much you guys would pay for this.
It's currently at 19xxx miles. Both tires are very new - less than 1k on both. The carbs have recently been cleaned and synced, it has braided brake and clutch lines, and a Nexxus exhaust system that's gonna be replaced with a stock system. It's badass.
On and B.T.W., I had a build thread on this a year or two ago.
Here's how she arrived to me for a mere $200 including delivery.
Me riding her earlier this summer.
Here are some almost-current pictures. Only thing different is now it has 2 gold bar-end mirrors.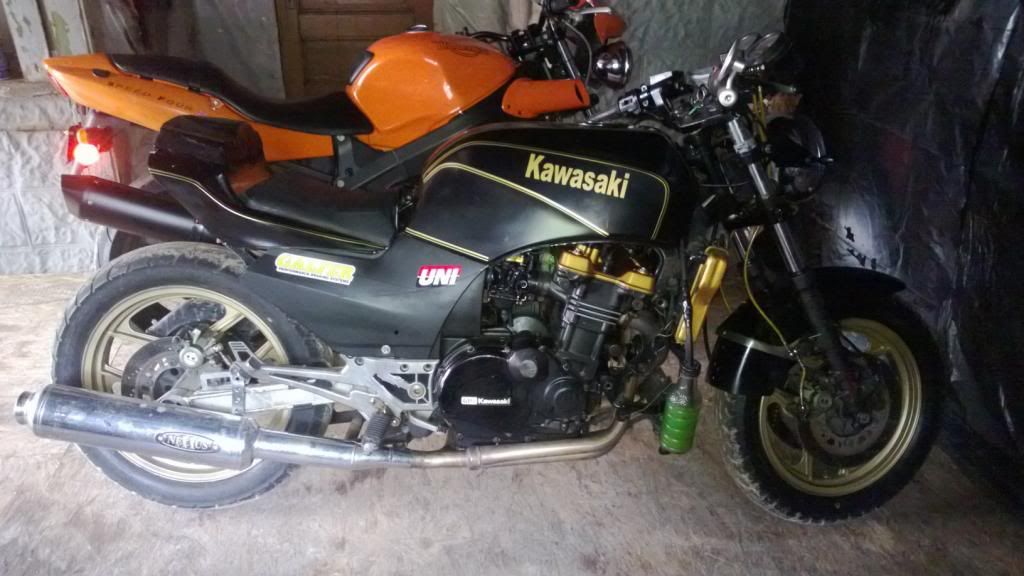 And here's it owning my dad's SV650 last winter!