Discussion Starter
·
#1
·
my girlfriend decided to go spend the night at her sisters tonight so i did what im sure any of you would do in my situation... push your bike in the elevator and roll it in to your appartment to work on it
arty-smiley:
she would kill me if she found out so i have to be all cleaned up by the time she gets home tomorow.
heres a link to my old build thread,
www.customfighters.com/forums/showthread.php?p=1845714#post1845714
since then i have done some small things like fixing the oil leak and a couple nights ago i replaced the garbage ebay HID with some garbage autozone offroading lights but i have not finished wiring them yet since the harness has been sitting in my living room waiting to be shortened.
went to radioshack and home depo a couple hours ago and now i have about a hundred dollers worth of $5 parts, two steaks, two beers and a cigar waiting for me to get started.
here is how she stands as of now
and all the parts waiting for me
the battery box i made that i have to get mounted someway other than with zipties
and ofcourse the beers, im hyped to try the raspberry stout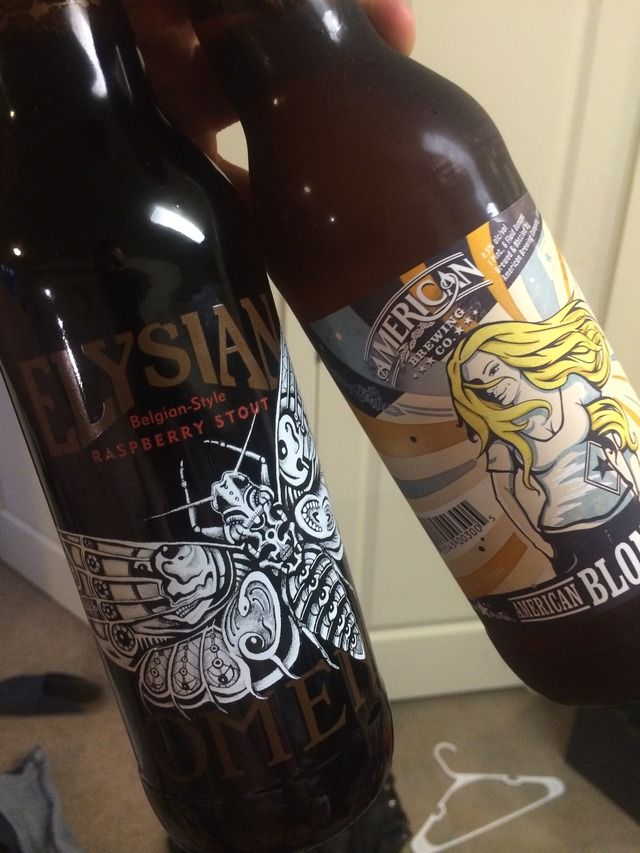 things i plan on getting done tonight.
1. make a new seat,
1.5 build a new taillight into the new seat
2. clean up/tuck wiring harness
3. re-route the carb intake tubes to the airbox
4. replace the shit gascap
5. wire up the headlights
6. splice my trailtec speedo in to the harness instead of running wires to the battery like the retard that i bought the bike from did
7. fab up a undertail piece to make it look pretty
we will see howmuch i auctually end up doing but those are the plans.... STAY TUNED:rock: