Discussion Starter
·
#1
·
Haven't really had ambition or time, or worse yet, the money to focus on the turbo bike or the superbike builds, so I started digging around in the parts bin and found I had a few compatible bits, that turned into a laundry list of compatible bits... next thing I know I've got the saw out and another project starts.
Before you all think I've lost my mind, I grew up around iron and suspension-less rear frames. It's part of who I am. I've got family with a mag spread for a chop they built together. It's not out of the ordinary for me.
That said, this thing is being built mainly for a weekend loop of the cruising strip, a run for a pack of smokes, or just a cool piece to display in the shop when people stop in. Otherwise it will do duty as a ice drag bike during the winter months. Making a few stops into the local radar speed drags throughout Wisconsin on a 500cc chop with picks in the rear and kold kutter studs up front would be pretty wild in and of itself for anyone attending such an event. I figure doing 75mph all day long in the 1000ft would be impressive on such a machine.
Started cutting the other day....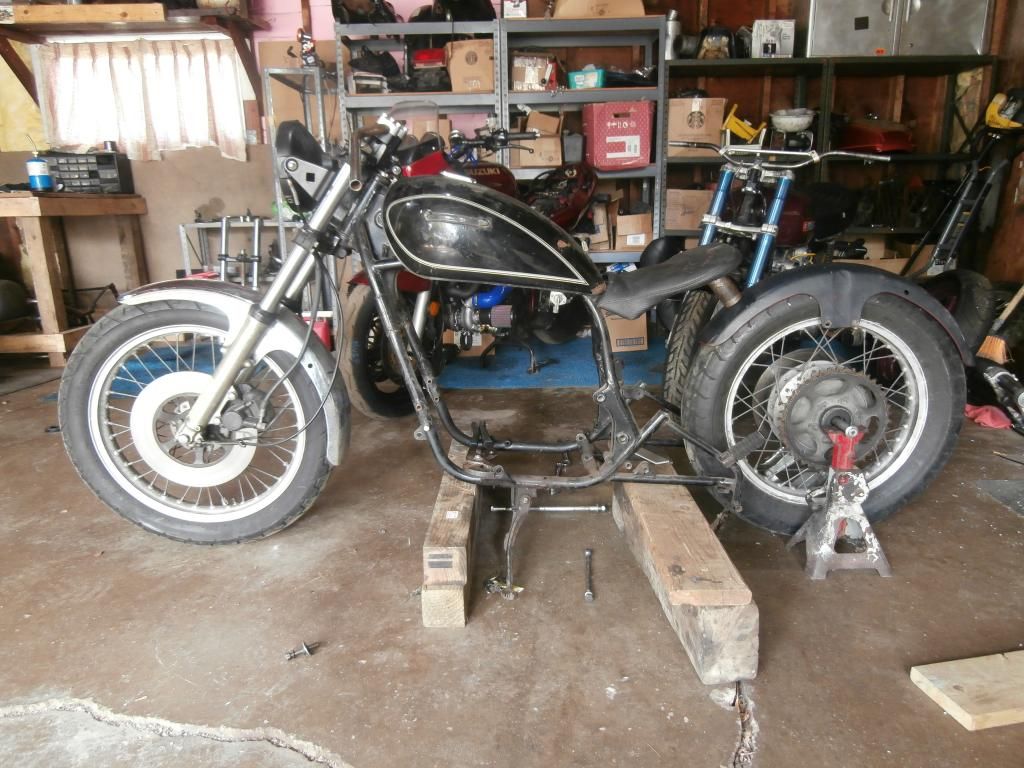 Then I bent up some tube just to get an idea of what I was looking at in the long run.....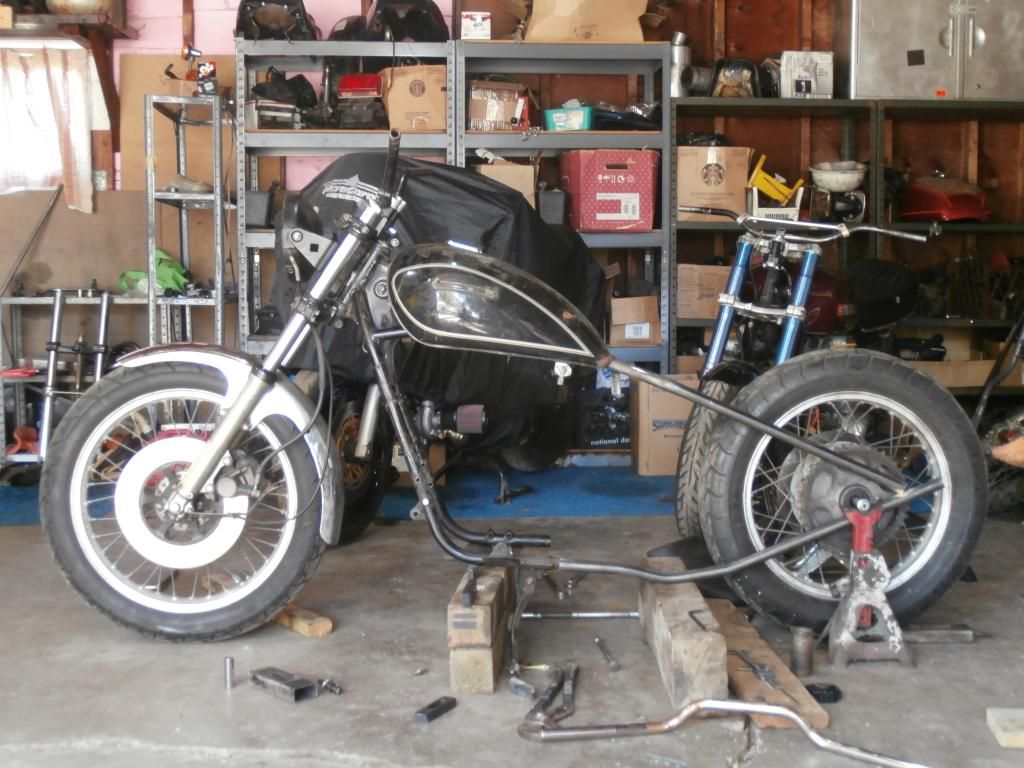 Next thing I know, I'm about 7 hours of fab work away from having an engine mated to what was a roller for 2 hours. Shouldn't really take a whole lot to get this bike finished up and on the road. Might give it a whirl putting knobbies on it and riding it through the whole winter, snow and all. Just to enjoy a different aspect, and challenge, of motorcycling.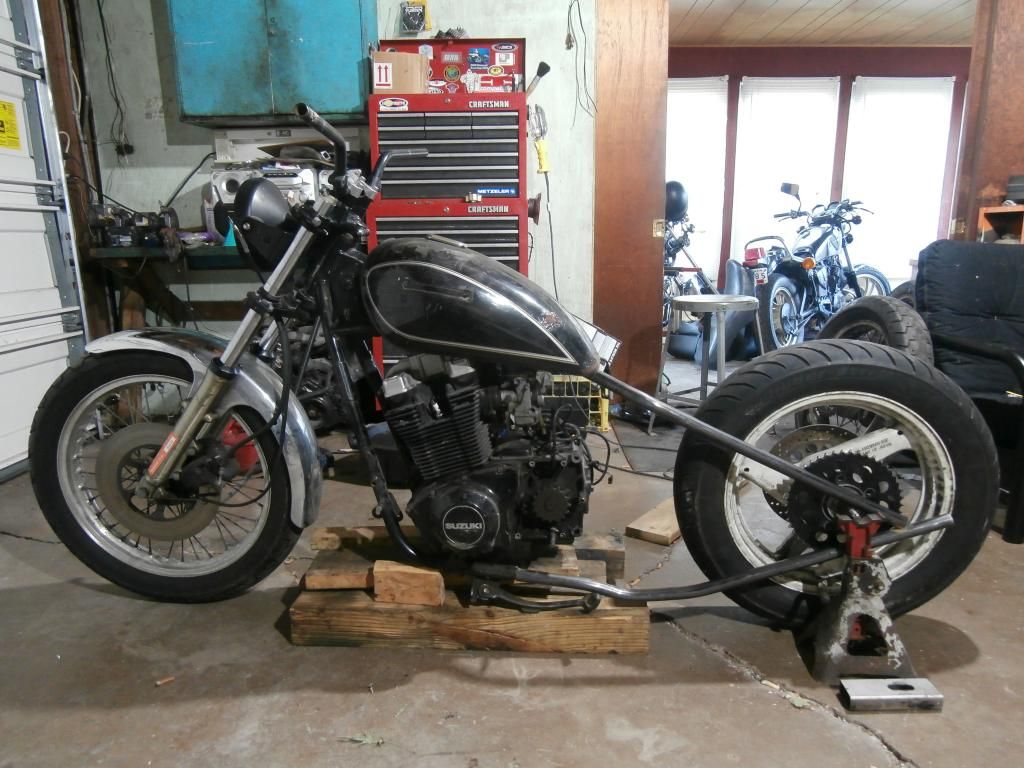 I guess it's a chopper? Or... I dunno, too many labels, I'm just building a ratty shit pile of a death trap because I can.
Not sure how much update this thread will get, but it's not like there is much to say after this point here, or much to update on until massive things get done on the project.