Discussion Starter
·
#1
·
Ive had this bike for 25yrs and its time to get it registered before I do any major mods to it and I stuck it in here because it sort of will look like a café once finished…I hope.
Started another build thread regarding this bike some time ago with the things I want to do with it but in the mean time need to get it registered and get my licence before I do anything major.
Once registered its getting turbo, nitrous, frame mods etc but for now it's a quick clean up for rego and also…find most of the crap for it.
The bike was stripped and stored in crates over a decade ago, so for rego its only a front end swap.
As it is…
Engine has 1085 yoshimura pistons arias rings, barrnet clutch, race cams, straight cut gear, welded crank and just on 1500klms since built.
Front end is off a GSXR750 srad (gsxr rear will go on later) and rear shocks for now are Mazzocci strada.
this was it roughly, before i started doing the work to it and no the mask is not going on it also the GSXR rear end in the pic wont go on until after the rego...
frame started...
frame finished in matt black...
this is how you get a litre motor in a frame by yourself without scratching it...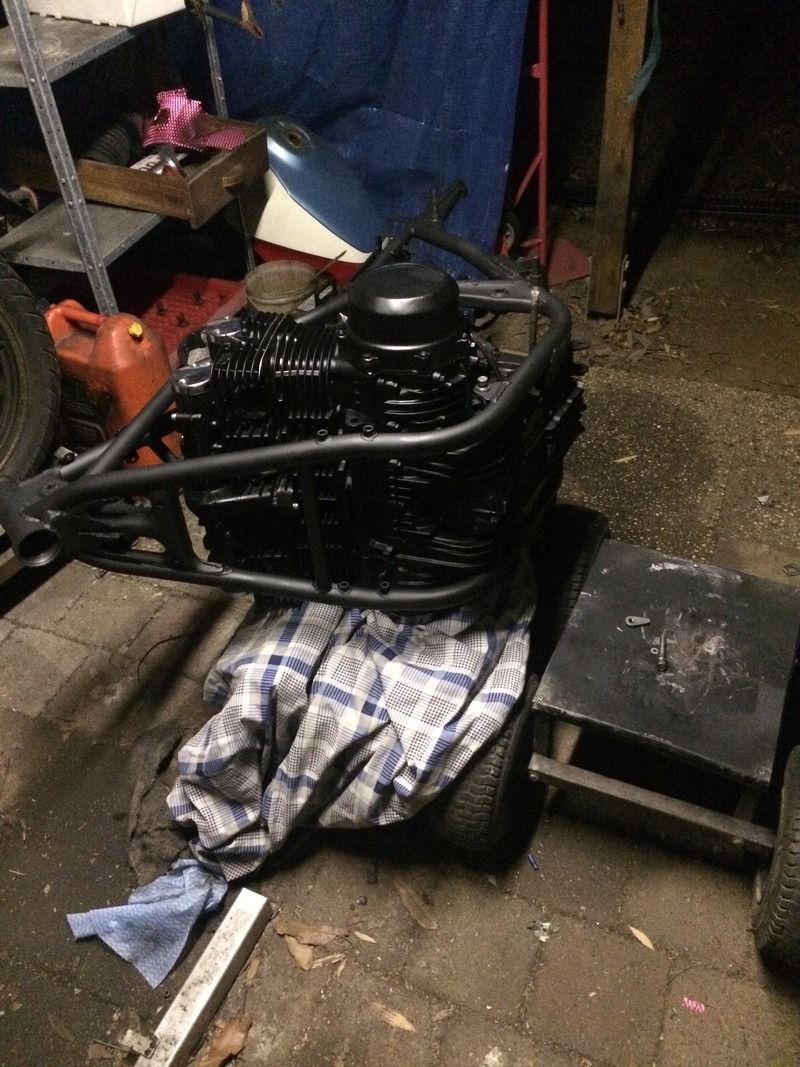 this is it after 7 full days work on it, rear shocks still have to be done and yes i know...no front tyre yet.