Discussion Starter
·
#1
·
Sup, just started the tear down on my (hopefully) fightered out 750. Progress will be slow because im a poor ass high schooler.
Don't have any before pics because it was just a plain bike with clip ons, ha not all that interesting.
Heres the progress at the end of the day
Theres a frame in there!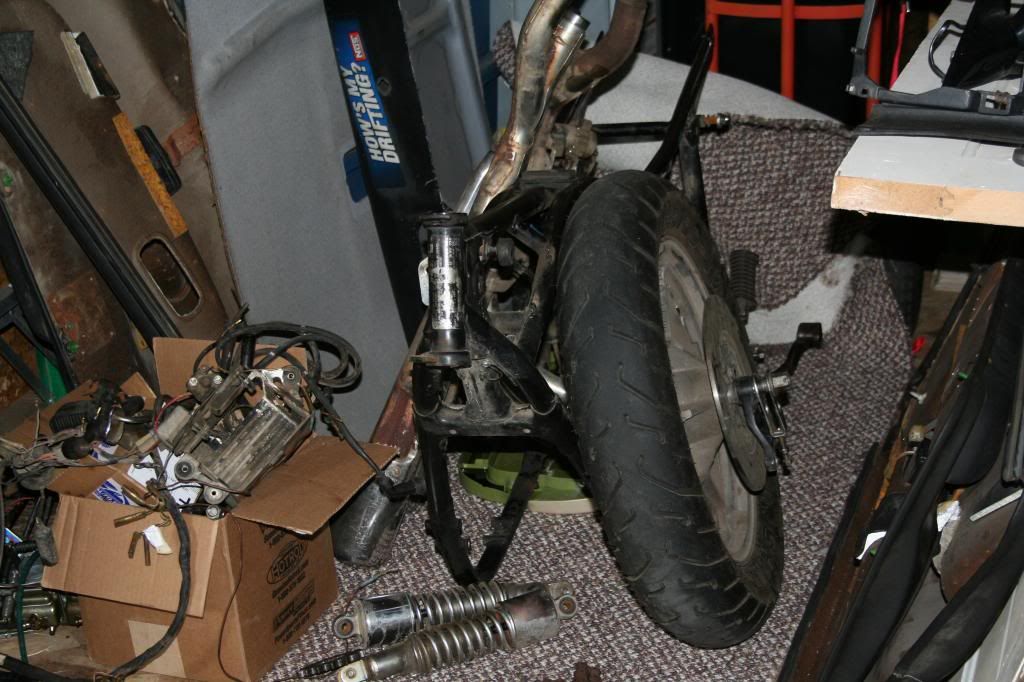 Anyways, plans are a CBR F4i front end, with a swingarm swap and monoshock build.
First thing i ran into was the CBR swingarm was way to big. In rough measurmeants its a little under an inch too wide. Hopefully i can shave it down enough it works, otherwise im on the look for a swingarm that fits!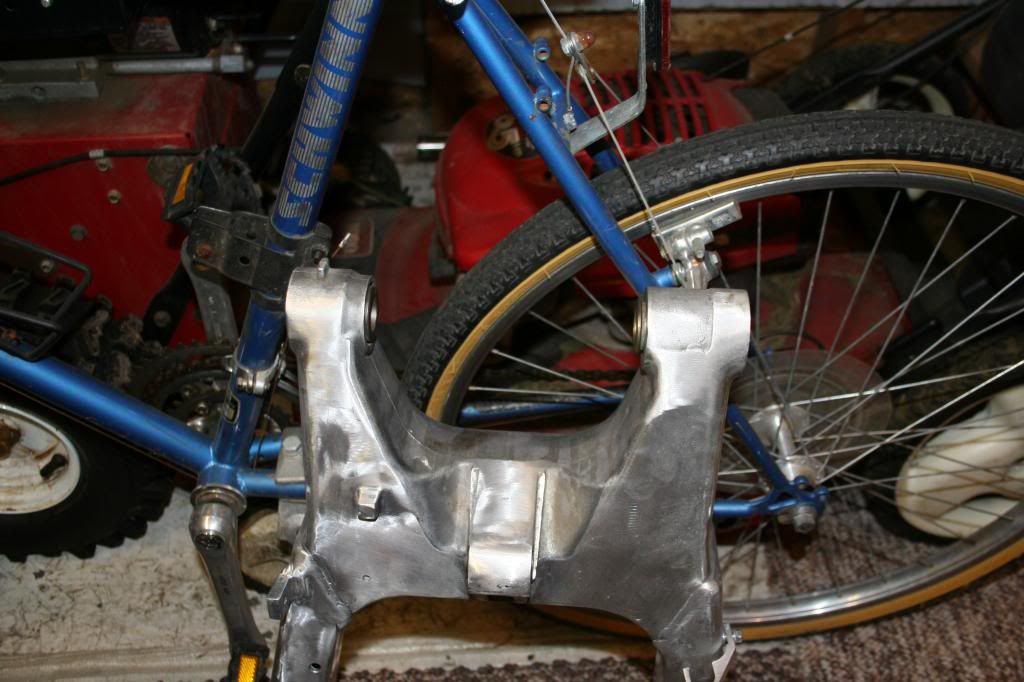 Dirty motor. Probably just going to throw a gasket set at it. I have a F4i motor with the head off but that seems like more work than its worth. Perhaps if i find an early gixxer oil boiler i could shove in there.