Discussion Starter
·
#1
·
I just got my bike shipped to Florida from where i used to live in Ohio. I rarely rode it, hence only 4500 miles on the thing. Anyways, I have been looking for a new project and I am dying to separate myself from the huge crowd of cookie cutter sport bikes down here. So...I've decided to go nakkid and turn my virgin 750 into a streetfighter.
SO..I stripped her naked today to get a good look at what was hiding under all that plastic.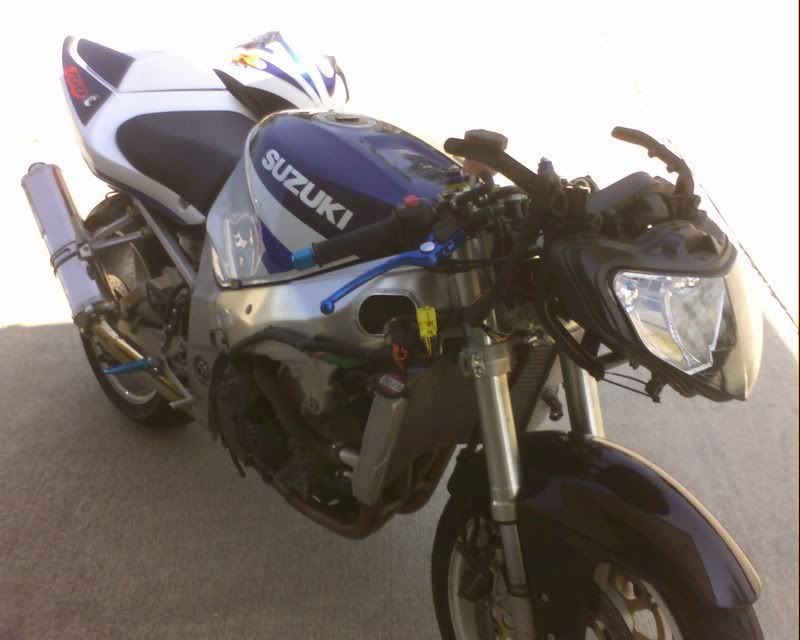 And so here we are. She dosent look half bad undressed. I made it rideable because its crazy nice right now and I would hate for her not be ridden in the mean time.
But I am going to re-route all the visible wires and fuse box tomorrow and order myself a new headlight and bracket. Plus the coolant overflow tank needs needs to be replaced and moved. I am new to this, this will be my first fighter, so any advice or help you all can offer would be great.