Discussion Starter
·
#1
·
My new project for 2019.
I am French and my English is bad. Try to be cool
Supercharging a gsxr to enroll in MONSTERS RACE.
The goal is to keep a machine exploitable cornering. Not a thing that me satises on the moon with each acceleration.
Résumé en image du projet 2019
Rest day + crappy weather = WORKSHOP MECA FREERIDE CC
After passing the bikes on the bench at Franck Garage Motorcycle to know on which basis we start
THE K4 black and 106 HP! he never was unbridled cheers cheers cheers
The ease of SUZUKI for the unclamping is top, we cut the wire and ironing the bench.
The magic of technology operates 162hp engine (145hp at the wheel)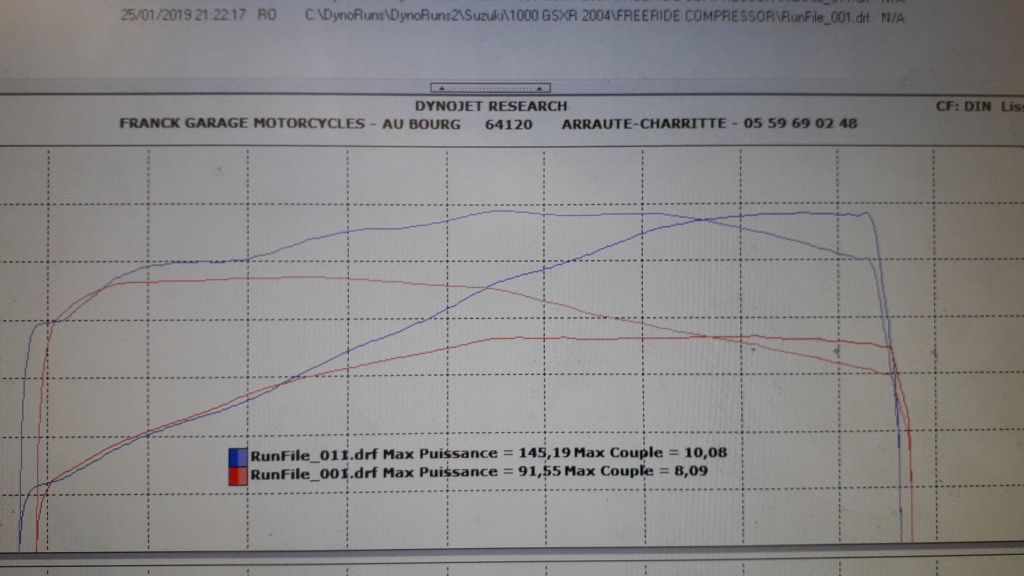 Now we begin to undress her to see her underwear.
We turn the fairings. It's clean overall. The left flank is Chinese but it's not dramatic.
I turn the original bracelets for endurance (which disassemble without removing the upper tee) with USVracing handlebar tubes specialist of the custom piece.
Brake master cylinder and clutch pressure cooker to be replaced by a cut-off ISR assembly.
Black brake hose with small red anodized connector to hold the hoses.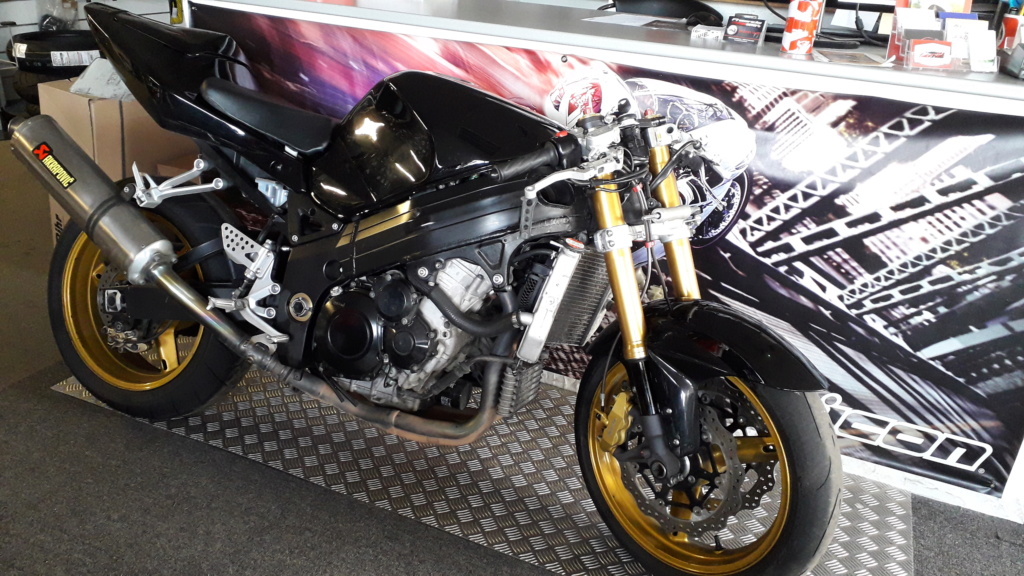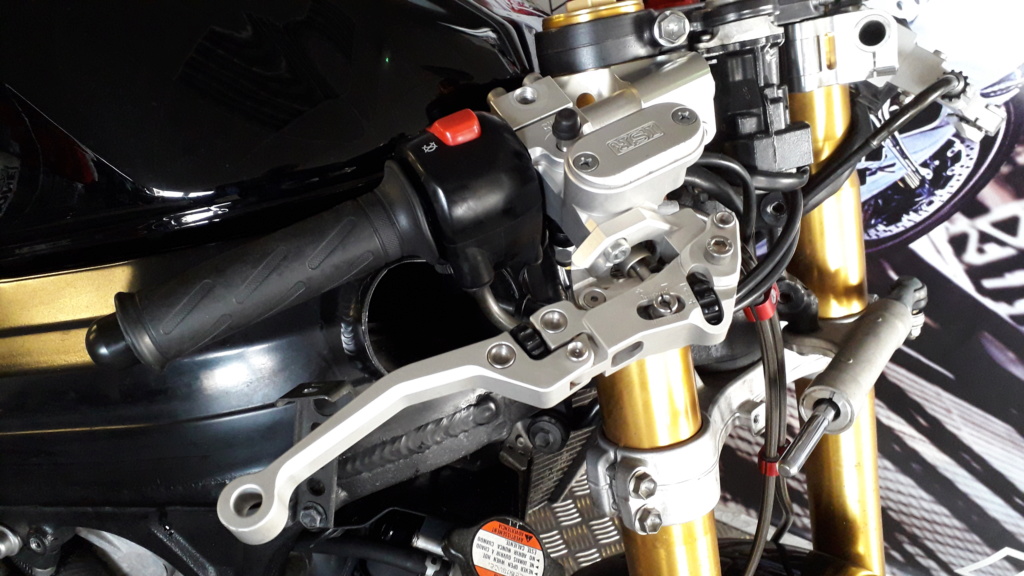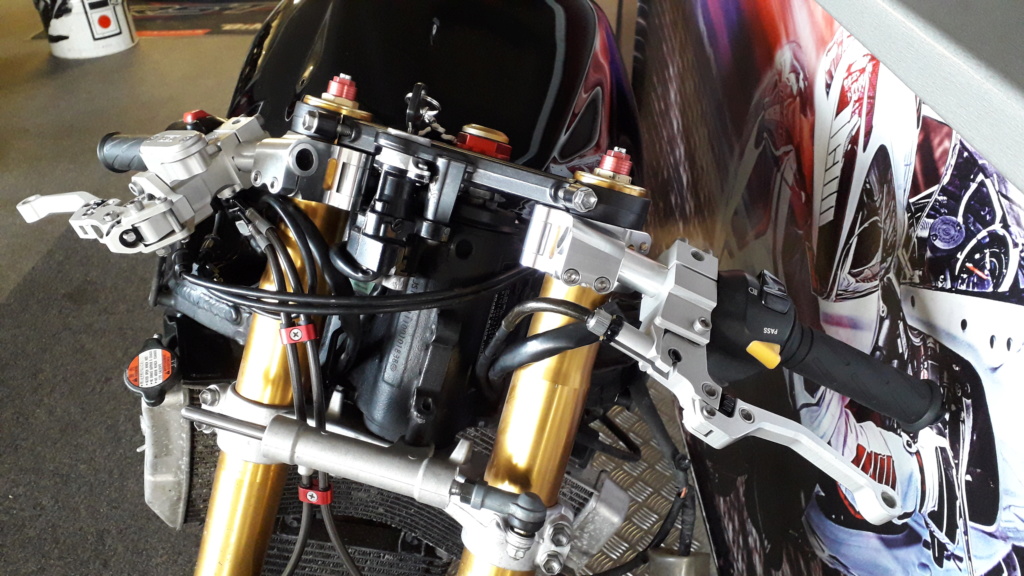 To be continu