Discussion Starter
·
#1
·
Hey fellas, I'm trying to gather parts . an tryin to image what I think its gonna look like all together. Please an thanks. I cant think of how it would look piecing one at a time I'm my head but not as an overall look if anyone could do this I would owe ya a favor thanks guys. Any response is thankfull
SUBJECT FOR THE WORK- 1997 GSX600.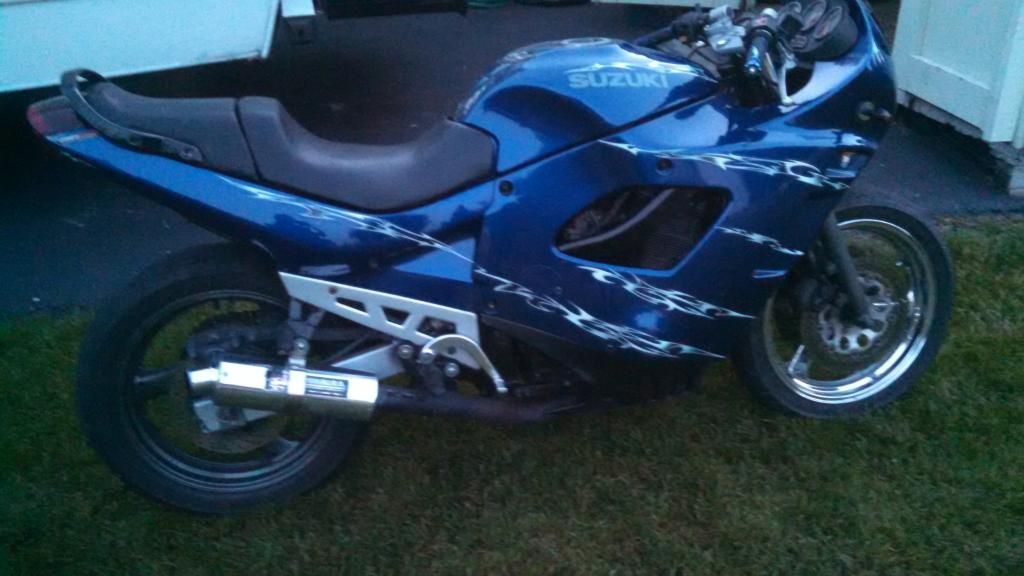 Rear : 06-08 zx-6 tail.
Front: All fairings removed, except front/ side fairings cut down..
Example:
Front lower cowl: looking for a newer Yamaha lower cowl. That's somewhat sharp in the front . an will almost likely attach to each of the side downtubes..
Tank, wheels, motor satan black an all fairing pieces a gloss black. If anyone could image something g clost to this that would be fantastic.